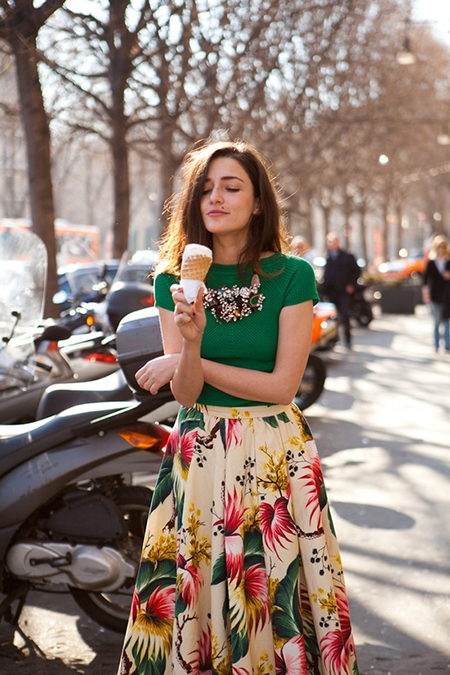 Today I wanted to talk about my obsession of the moment: floral maxi skirts.
Aujourd'hui je voulais évoquer mon obsession du moment : les jupes longues à fleurs.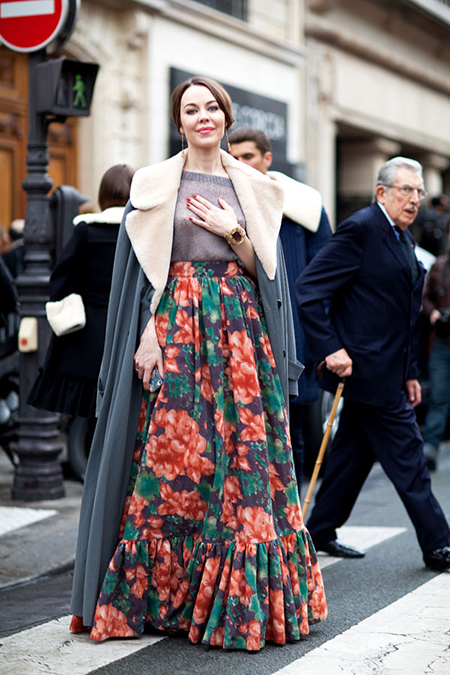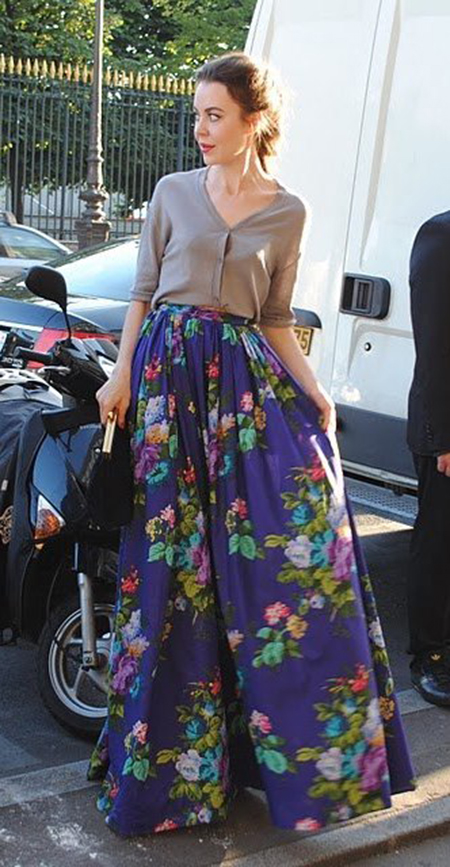 It all began when I wrote a post about the Alice + Olivia collection Fall 2013 and I showed you the beautiful skirt on the photo below right here. I first thought that I would expect this fall to finally buy this marvel but with all the pictures I have seen on many blogs, Spring and the inevitable cravings flowers, my obsession is becoming stronger! These maxi skirts are perfect for summer either in formal or casual dress. They are fresh, feminine ... In short I love them!
Tout a commencé lorsque je vous ai parlé de la collection automne 2013 d'Alice + Olivia et que je vous montrais la magnifique jupe de la photo en-dessous juste ici. J'ai d'abord pensé que j'allais attendre cet automne pour pouvoir enfin acheter cette merveille mais avec les nombreuses photos que j'ai pu voir sur de nombreux blogs, le printemps et les inévitables envies de fleurs, mon obsession est de plus en plus forte ! Ces jupes longues sont parfaites pour l'été que ce soit en tenue habillée ou décontractée. Elles sont fraîches, féminines... Bref je les adore !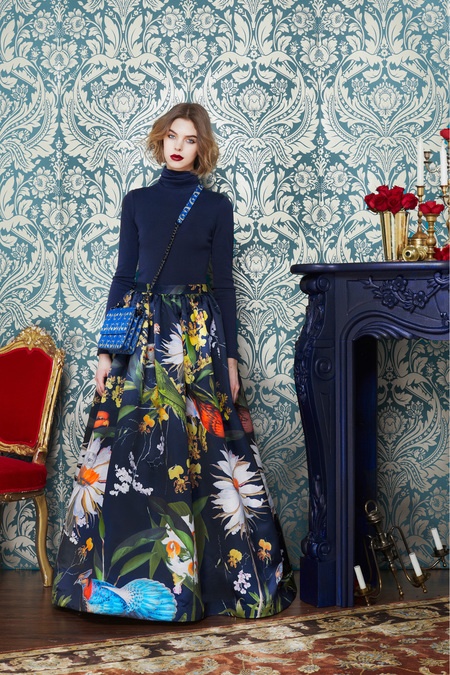 The problem is that I looked for the perfect floral skirt on many sites hoping to find the one I would fall in love with at first sight, but in vain ... So today I am writing to all of you because unity is strength, is not it! Let's say that this post is a kind of fashion SOS! So, could one of you help me and tell me where I can find one of those beautiful skirts that I'm coveting ... ? Please help me to find my dreamy floral maxi skirt!!!
Desperately Yours
Le problème est que j'ai cherché sur de nombreux sites pour trouver la jupe à fleurs pafaite, celle dont je tomberais amoureuse au premier regard, mais en vain... Aujourd'hui je m'adresse donc à vous toutes car l'union fait la force n'est-ce pas ! Disons que ce post est une sorte de SOS de la mode ! Alors, l'une d'entre vous pourrait-elle m'aider et me dire où je peux trouver une de ces jolies jupes qui me fait tant envie... ! S'il vous plaît aidez-moi à trouver ma jupe longue fleurie idéale !!!
Désespérément Vôtre