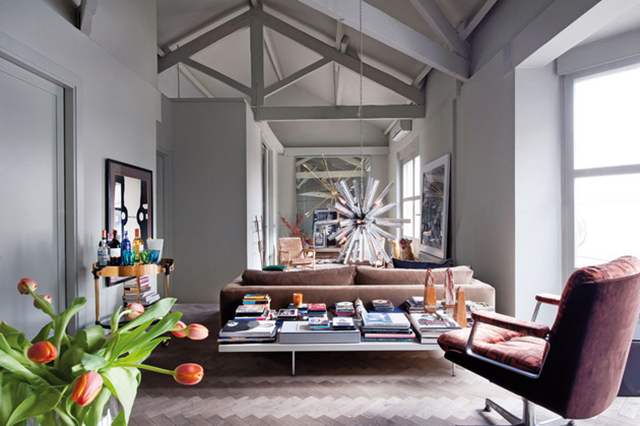 How about to travel a little bit to go in a sumptuous penthouse overlooking Madrid ...
Que diriez-vous de voyager un peu pour vous rendre dans un somptueux appartement terrasse surplombant Madrid...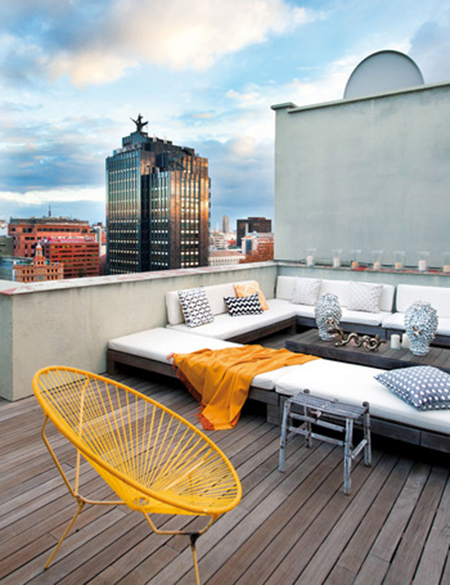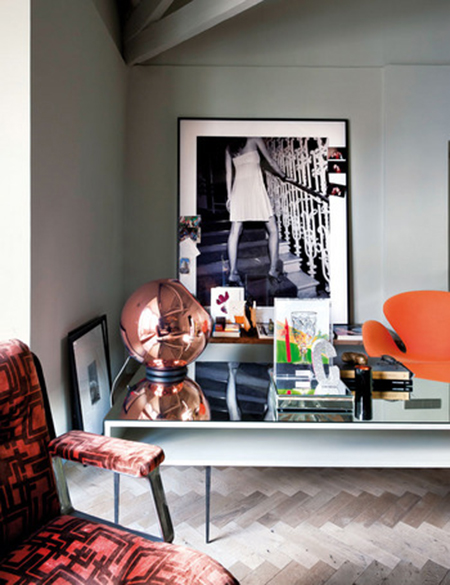 Well there you are! You have arrived in Miguel Palacio's home, a fashion designer who has dressed his interior with unique furniture, contemporary pieces, antique objects and of course luxurious fabrics. From the terrace, a breathtaking view of the Spanish capital. An apartment that suits him, his refuge in this big city as he says so.
Eh bien vous y voilà ! Vous êtes arrivé chez Miguel Palacio, créateur de mode qui a habillé son intérieur de meubles uniques, pièces contemporaines, objets chinés et bien sûr de tissus chatoyants. Depuis la terrasse, une vue imprenable sur la capitale espagnole. Un appartement à son image, son refuge dans cette grande ville comme il dit si bien.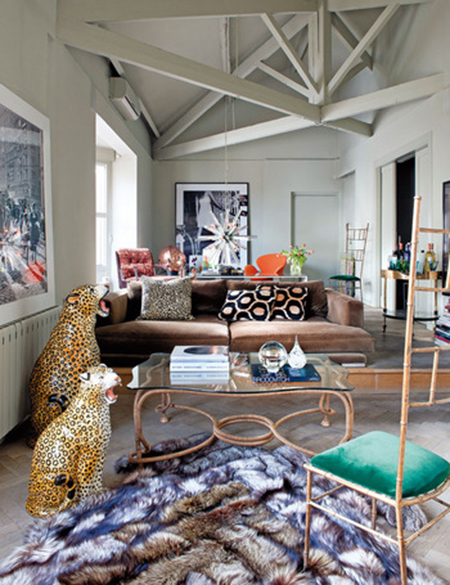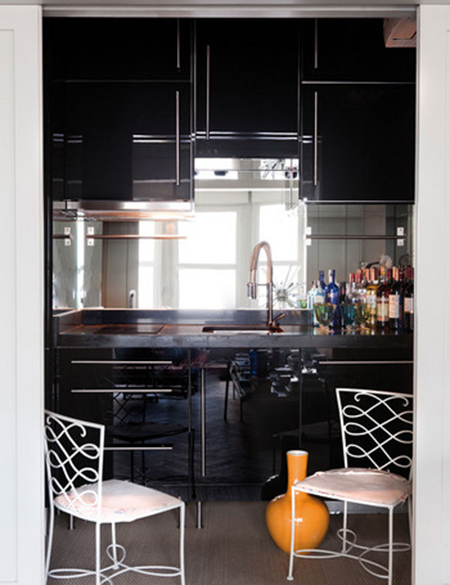 In the kitchen white chairs purchased in the flea market in Paris contrast with black lacquered Ikea cabinets.
Dans la cuisine, des chaises blanches achetées aux Puces de Paris contrastent avec des meubles Ikea laqués noirs.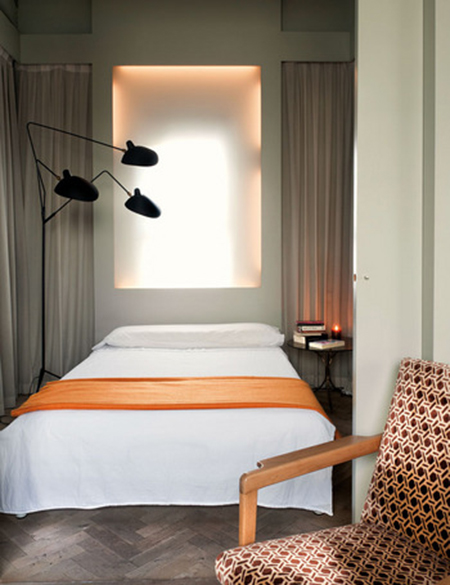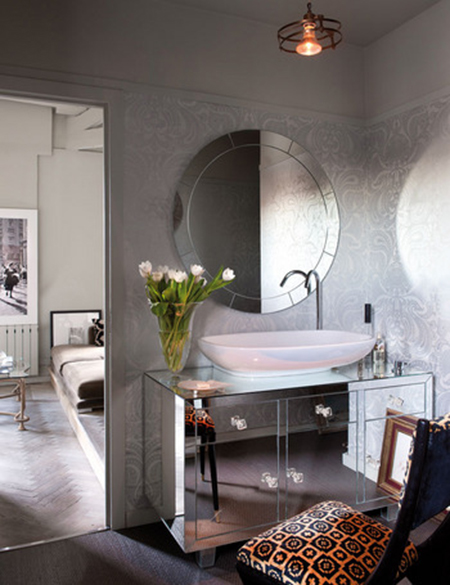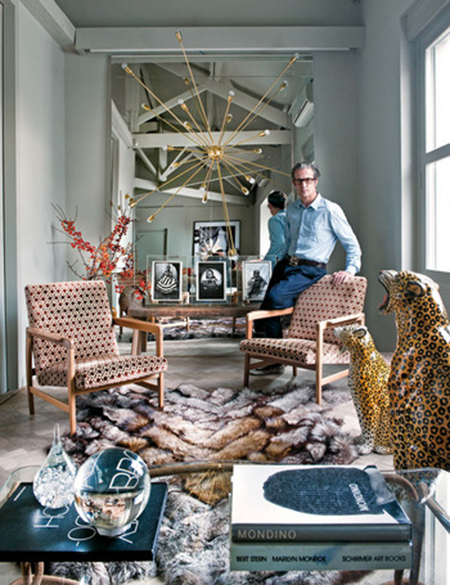 This lighting is truly magnificent! And the reflection in the mirror gives it more greatness! Well I hope you enjoyed this little Madrid getaway?
Je trouve ce luminaire magnifique ! Et le reflet dans le miroir lui donne encore plus de grandeur ! Alors, j'espère que vous avez apprécié cette petite escapade madrilène ?

Images source Elle España