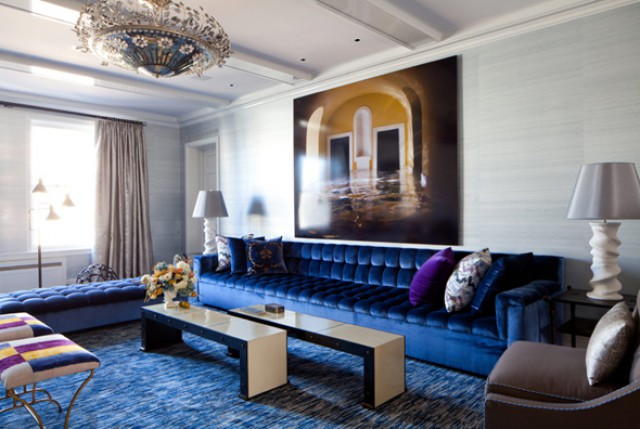 Hello everyone, after a few days away I'm finally back.
Bonjour à tous, après m'être absentée quelques jours me voilà enfin de retour.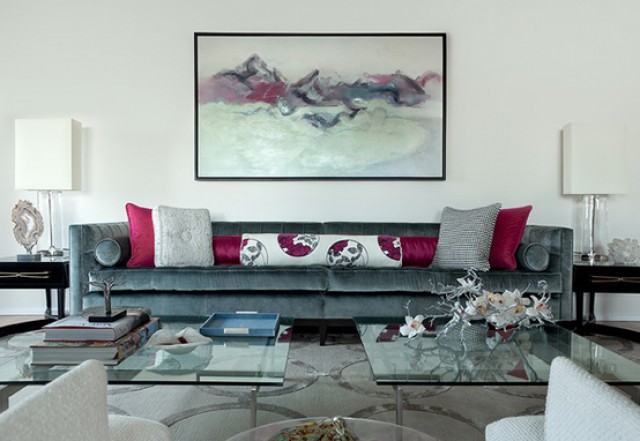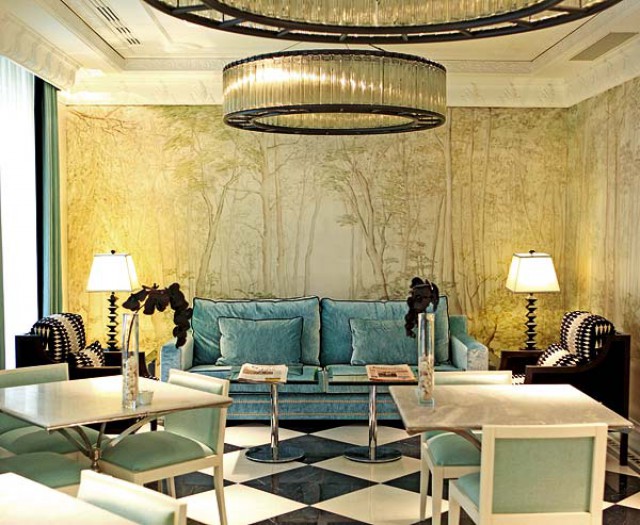 After my short getaway in the rain in Brussels, I'm back to share with you my current obsession: the velvet sofas! I don't know if this is because of the fall and  the craving to stay warm or just because unconsciously this fabric reminds us of cold weather ... The fact is that at the moment I have a real obsession for velvet sofas! I even want to change the couch I have or more reasonably sew new covers for it. I love velvet for its soft feel, its sheens, the touch of luxury and glamor it can add to a room. The velvet sofas have something timeless and are perfect in any décor. Here are some pictures that may help you to understand why I love them so much.
Après ma courte escapade sous la pluie à Bruxelles, je suis de retour avec vous afin de partager mon obsession du moment : Les canapés en velours ! Je ne sais pas si cela est dû à l'automne et cette irrésistible envie de rester au chaud ou tout simplement parce que dans l'inconscient ce tissu est associé aux saisons froides... Toujours est-il qu'en ce moment je fais une vraie fixation sur les sofas en velours ! Au point de vouloir changer le canapé que j'ai actuellement, ou plus raisonnablement, me lancer dans la confection de nouvelles housses pour celui-ci. J'aime le velours pour son toucher doux, ses reflets, la touche de luxe et glamour qu'il peut apporter à une pièce. Les canapés en velours ont quelquechose d'intemporel et s'adaptent à tous les intérieurs. Voici quelques photos qui vous aideront peut-être à comprendre pourquoi je les aime tant.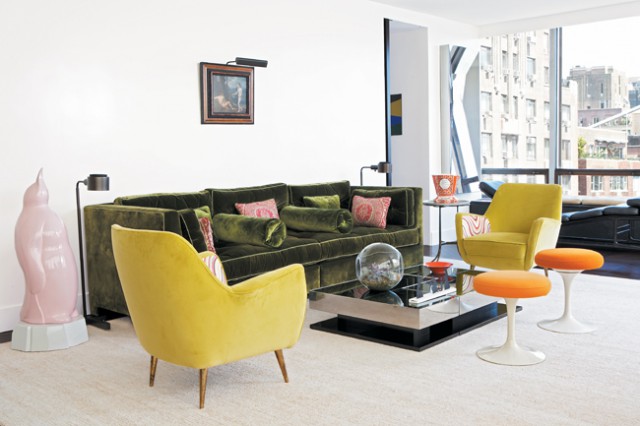 The sofa below designed by Jacques Lagrange is a marvel! I like the green velvet, the size and the curvy shape ... I think my friend Albertina of Mimosa Lane would like it!
Le canapé ci-dessous dessiné par Jacques Lagrange est une merveille ! J'aime ce velours vert, sa taille et sa forme tout en courbe... Je pense qu'il plairait à mon amie Albertina de Mimosa Lane !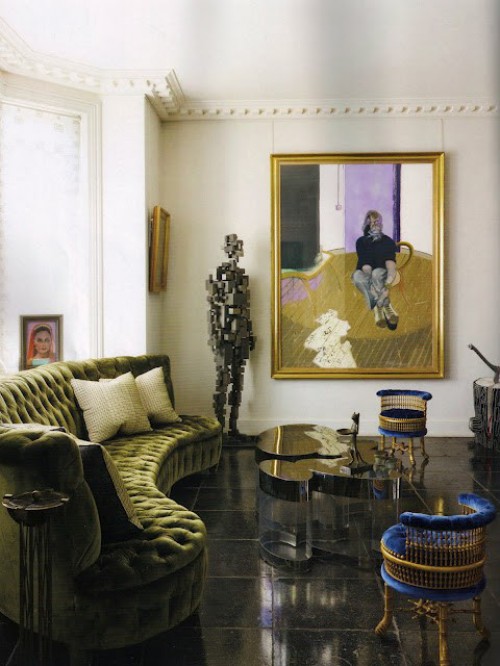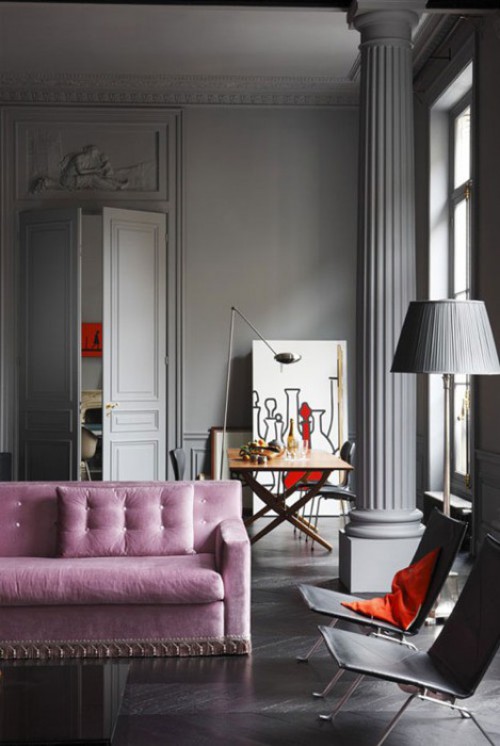 The sheens of the gray velvet below are beautiful!
Les reflets du velours gris ci-dessous sont magnifiques !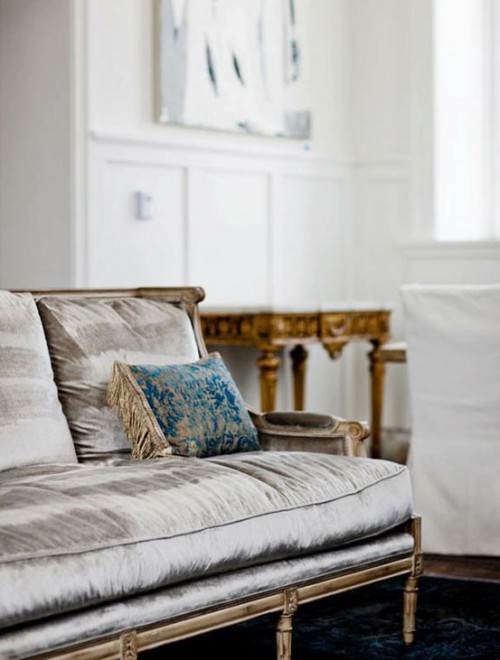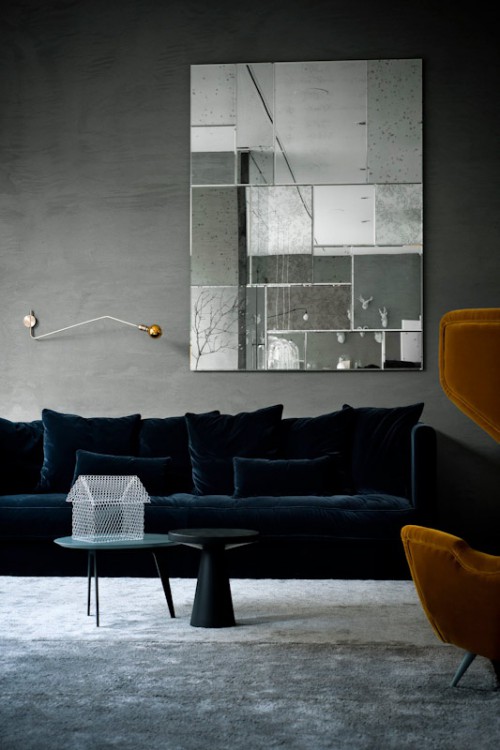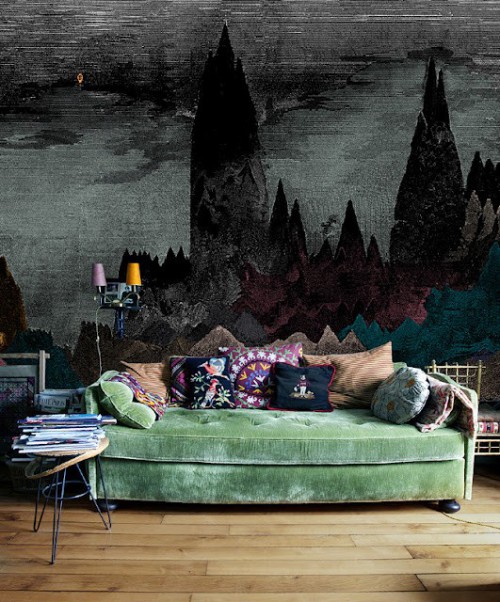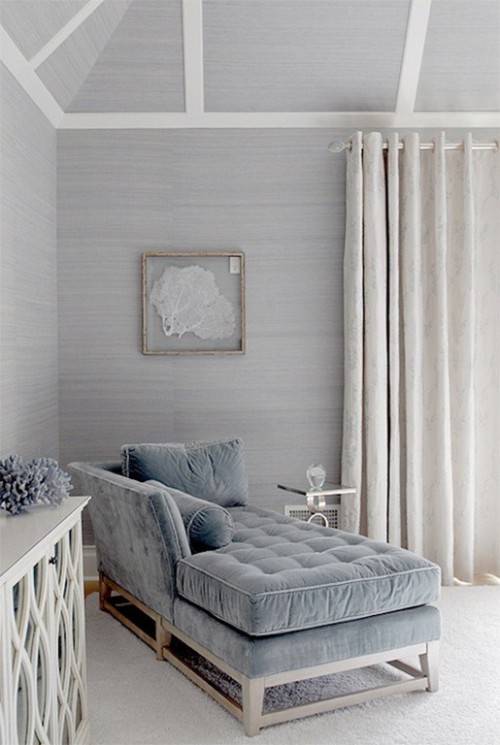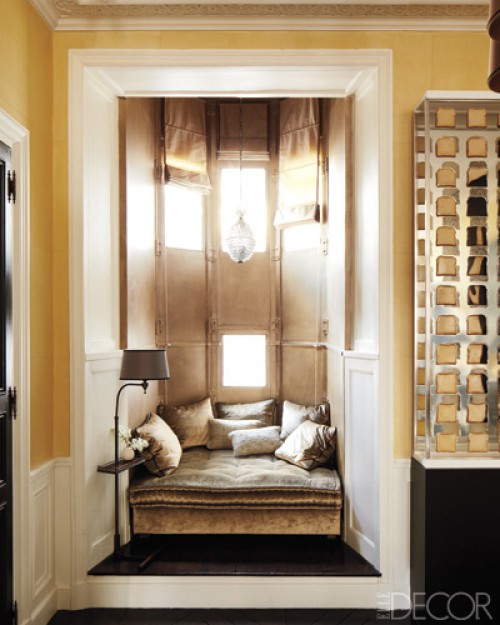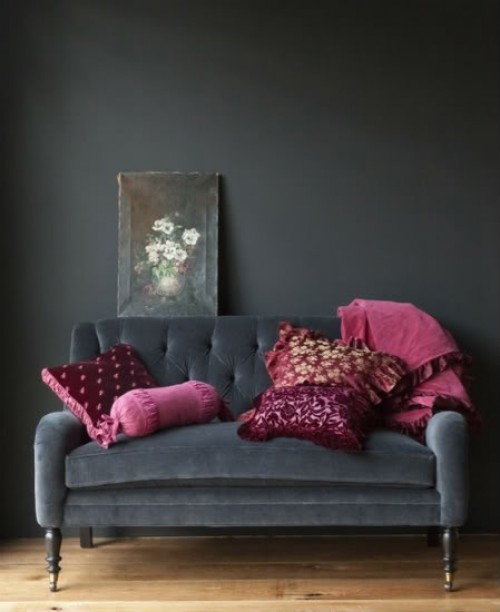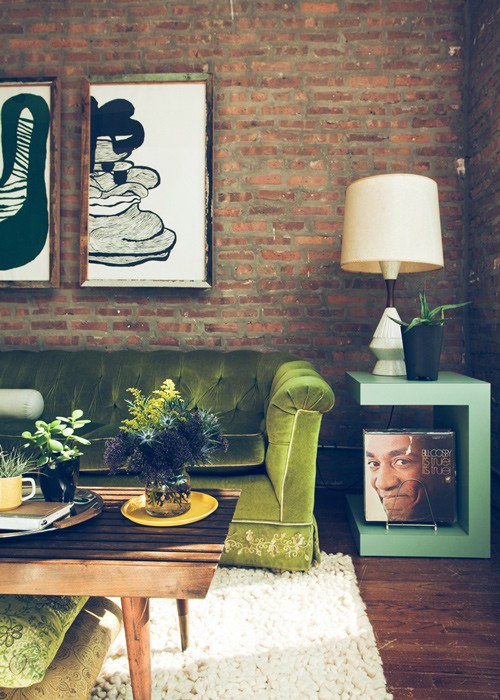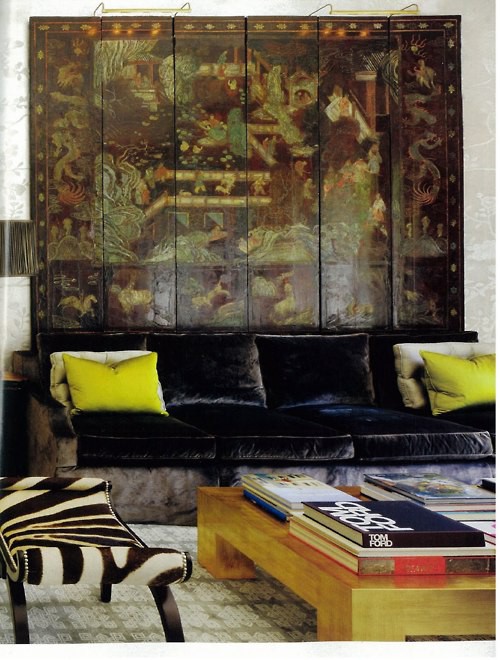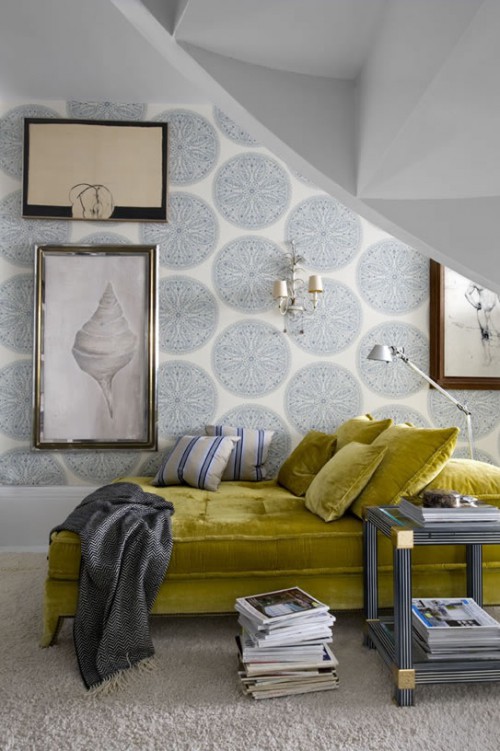 A favorite for the color of this last sofa! The velvet shimmering is between mustard and chartreuse. Personally I think I soon will begin to look for the perfect velvet to cover mine ... And what about you, do you have a favorite fabric for sofas?
Un coup de coeur pour la couleur de ce dernier canapé ! Un velours aux reflets changeant du moutarde au chartreuse. Personnellement je pense me mettre prochainement à la recherche du velours idéal pour recouvrir le mien... Et vous, y a-t-il un tissu que vous affectionnez tout particulièrement pour les canapés ?

Images source 1, 2, 3, 4, 5, 6, 7, 8, 9, 10, 11, 12, 13, 14, 15,  16