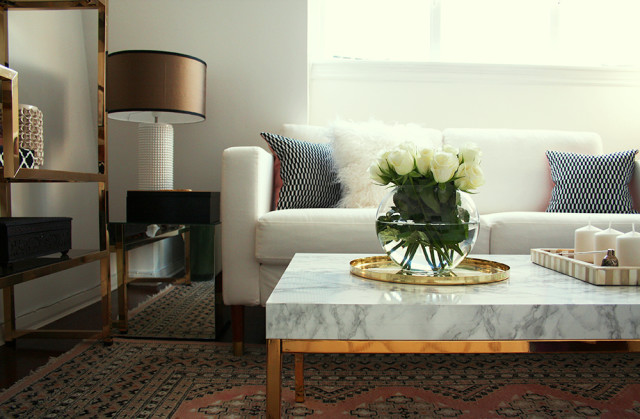 As I promised you last week, here are a few pictures of the 'home tour' update.
Comme promis la semaine dernière, voici quelques photos de l'avancement du "projet maison".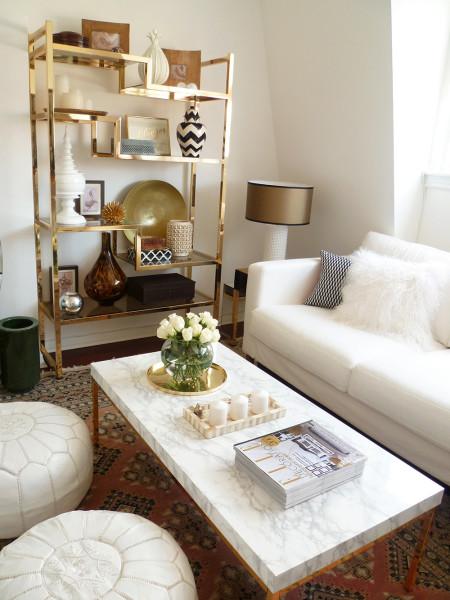 Nothing is finished yet but there has been progress. For the living room, you see this coffee table? It is a small Ikea hack that I will show you very soon as this lovely table was at the origin the two Ikea Klubbo tables I mentioned here.
Rien n'est encore fini mais les choses ont tout de même bien progressé. Pour le salon, vous voyez cette table basse ? C'est un petit hack Ikea que je vous montrerai très prochainement puisque cette jolie table était à l'origine les deux tables Ikea Klubbo dont je vous ai parlé ici.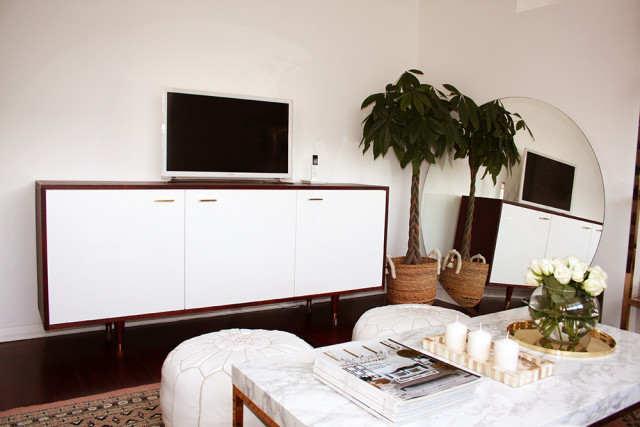 The mirror still should be hung and for the big white wall behind the TV I thought to make a wall gallery of frames ... What do you think ...?
Le miroir doit encore être accroché et pour ce grand mur blanc derrière la télé je pensais y mettre une galerie de cadres... Qu'en pensez-vous... ?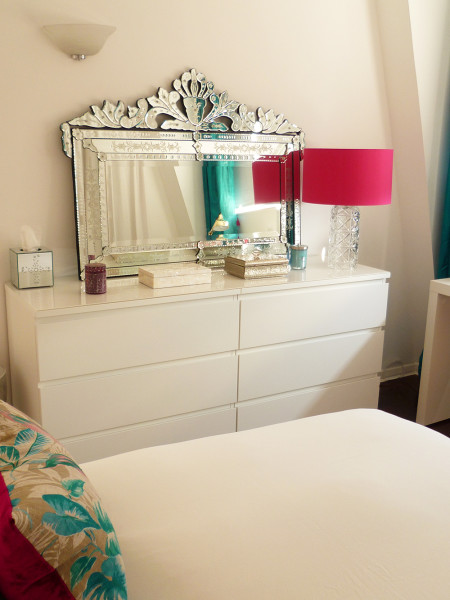 In the bedroom, the Venetian mirror should be hung too and I don't know what to do with the wall sconce on the wall as it's very badly positioned ... If someone has an idea ...
Pour la chambre, le miroir vénitien doit aussi être accroché et je ne sais pas trop quoi faire avec cette applique très mal placée qui se trouve sur le mur... Si quelqu'un a une idée...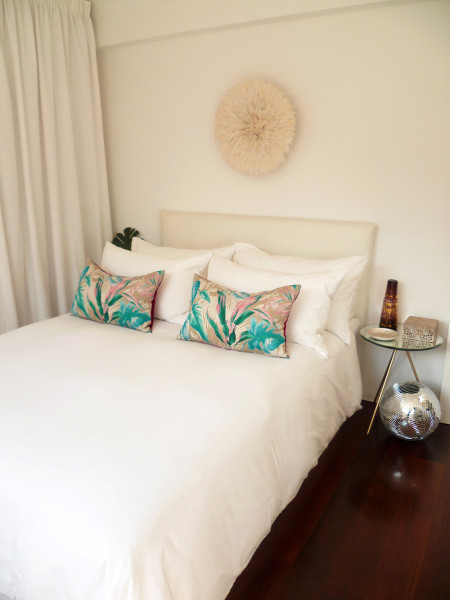 The headboard will be changed soon and replaced by the large mirror that I showed you here last week.
La tête de lit sera prochainement changée et remplacée par le grand miroir que vous ai montré la semaine dernière ici.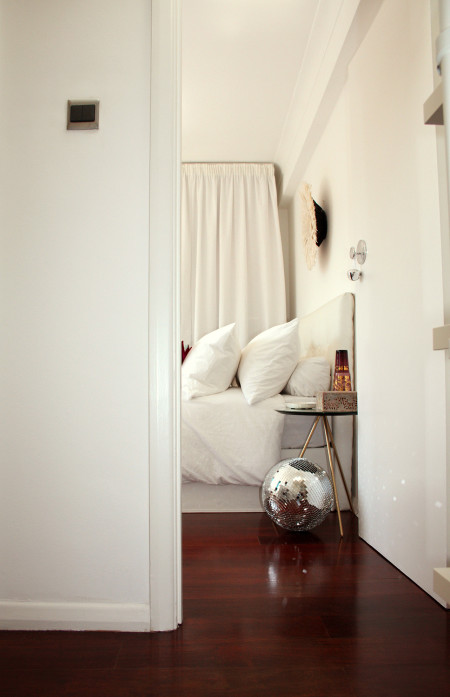 A very quick tour as there are still a few things to do but I hope to show you everything in detail very soon ... In the meantime, do not miss tomorrow the One Room Challenge because the rooms will finally be revealed!
Une visite très rapide car il reste encore des choses à faire mais j'espère pouvoir vous montrer tout en détail très bientôt... En attendant, ne manquez pas demain le One Room Challenge car toutes les pièces vont enfin être dévoilées !