Once upon a time a prince and a princess who lived in a beautiful modern stone castle ...
Il était une fois un prince et une princesse qui vivait dans un somptueux château moderne en pierre...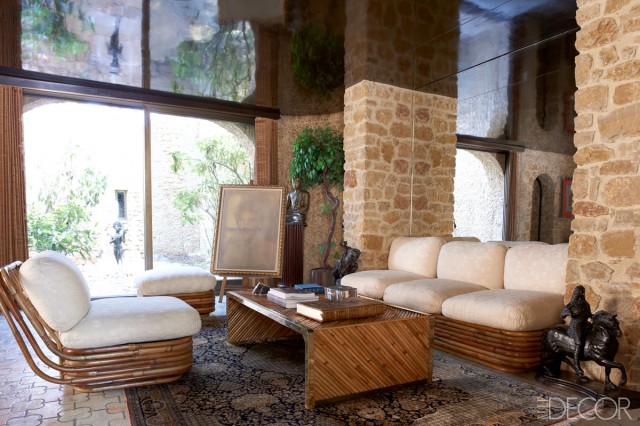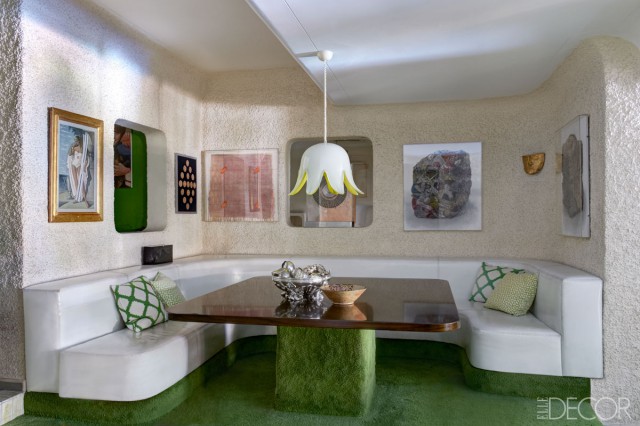 The prince, who answers to the name of Emanuele Filiberto di Savoia, had married a beautiful actress named Clotilde Courau. Both, settled in a 40 years old palace along the Lake of Geneva to live happily ever ... Even if all these photos are really gorgeous, they are not taken from a fairy tale book, it is indeed true! This vintage style family home is adorned with unique furniture, mosaics and lacquer. The rooms are each more beautiful than the others. Despite all the 70's elements the house keeps a very modern style.
Le prince qui répondait au nom d'Emmanuel Philibert de Savoie, avait épousé une jolie actrice du nom de Clotilde Courau. Tous deux, s'installèrent dans un palais vieux de 40 ans au bord du lac de Genève pour y avoir beaucoup d'enfants... Même si toutes ces photos sont vraiment sublimes, elles ne sont pas tirées d'un livre de conte de fée, il s'agit bien de la réalité ! Cette maison de famille au style vintage est parée de meubles uniques, de mosaïques et de laque. Les pièces sont toutes plus belles que les autres. Malgré tous les éléments très 70's la maison garde un style très moderne.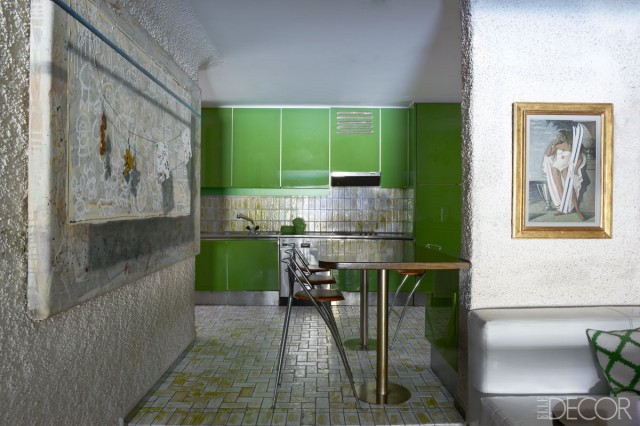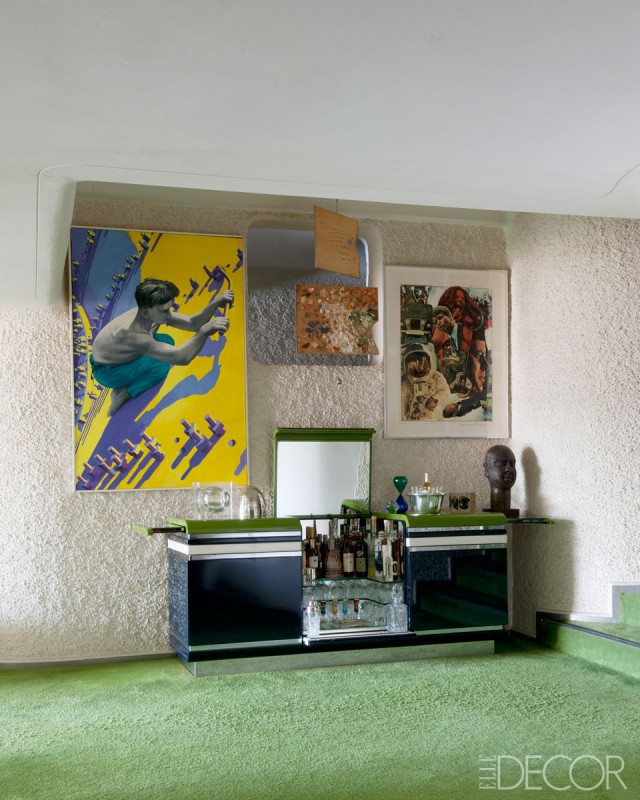 In the dining room I like the contrast of the princely family of Savoy old portraits with the highly contemporary furniture.
Dans la salle à manger j'aime le contraste des anciens portraits de la famille princière de Savoie avec le mobilier très contemporain.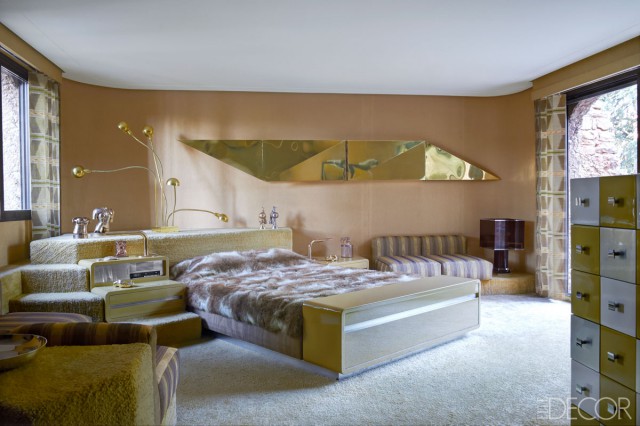 The guest bedroom above is gorgeous! As for the lounge that we discover just below and that overlooks the indoor swimming pool ... J'adore!
La chambre d'invité ci-dessus est magnifique ! Quant au salon que l'on découvre juste en-dessous et qui donne sur la piscine d'intérieur... J'adore !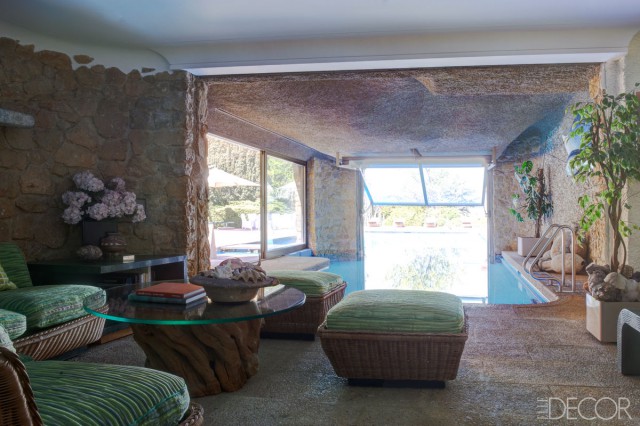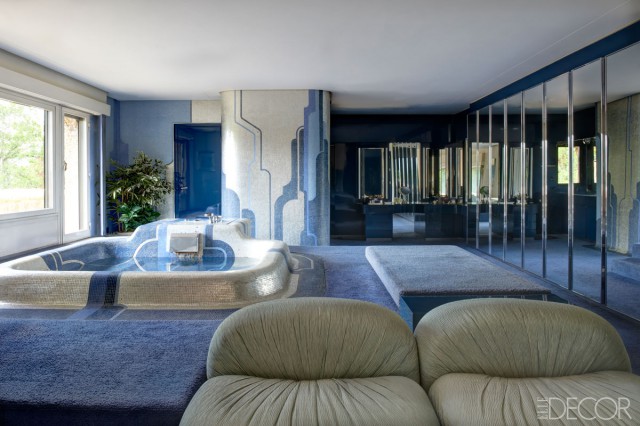 Bathrooms and mosaic in shades of blue.
Les salles de bain et leur mosaïque dans un dégradé de bleus.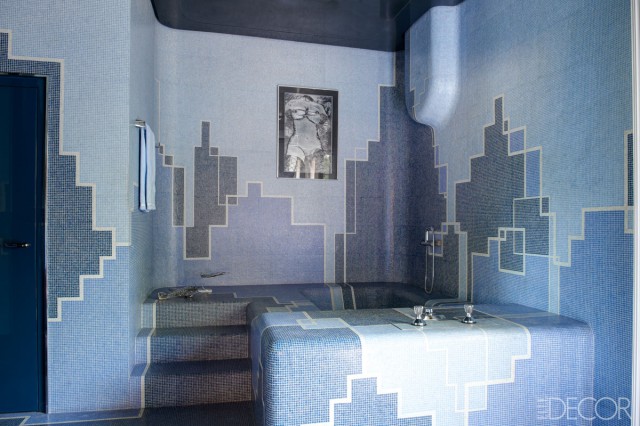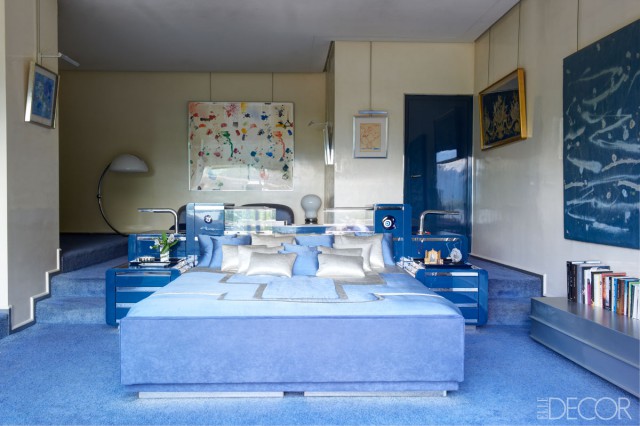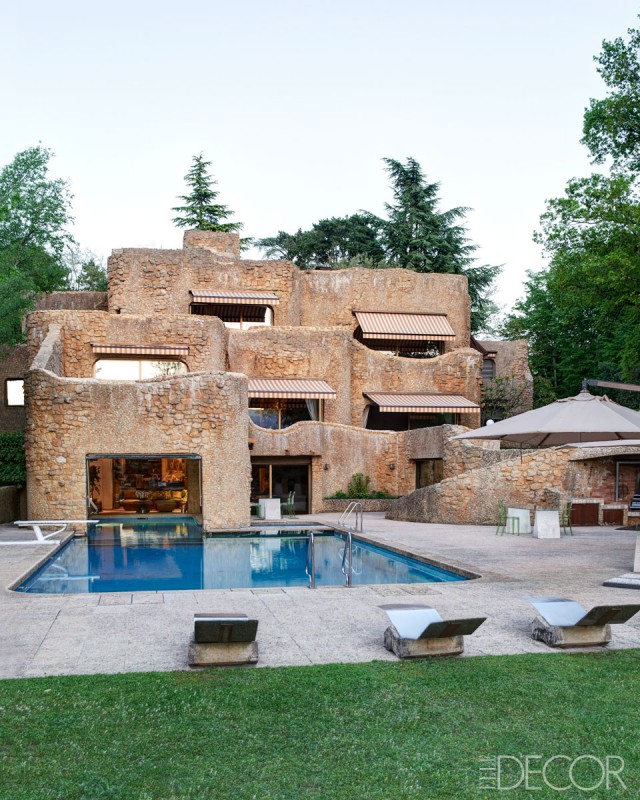 Finally, here is the outside of the dreamy castle with another pool ... Notwithstanding its 40 years old, the house has not aged a bit. Who knows if there is another prince looking for his princess? If this is the case I am willing to sacrifice ... Not you?
Enfin, voilà l'extérieur de ce château de rêve avec une autre piscine... Malgré son âge, cette demeure n'a pas pris une ride. Qui sait s'il y a un autre prince à la recherche de sa princesse ? Si c'est le cas je veux bien me sacrifier... Pas vous ?

Images source Elle Decor