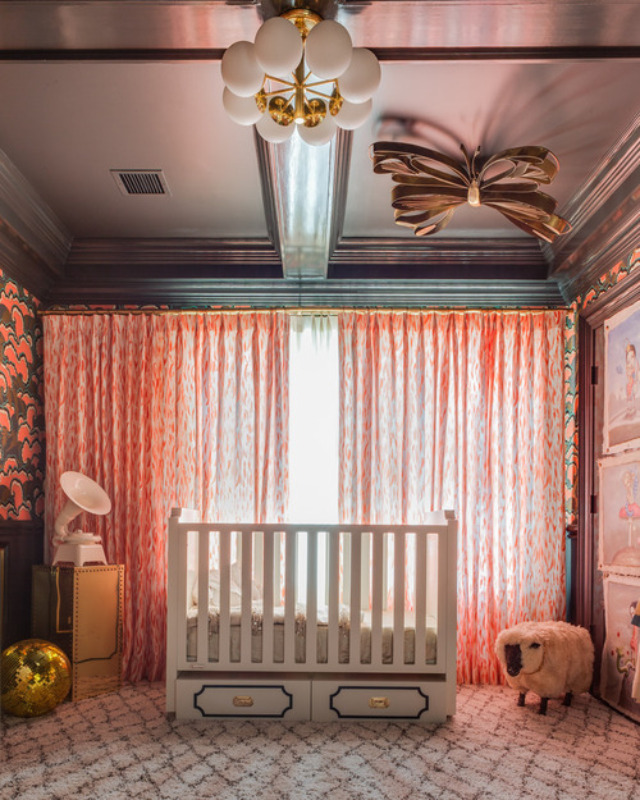 Hi everyone, hope you had a great weekend! To begin this new week I wanted to show you this dreamy nursery.
Bonjour à tous, j'espère que vous avez passé un bon week-end ! Pour commencer cette nouvelle semaine, je voulais vous montrer cette chambre de bébé de rêve.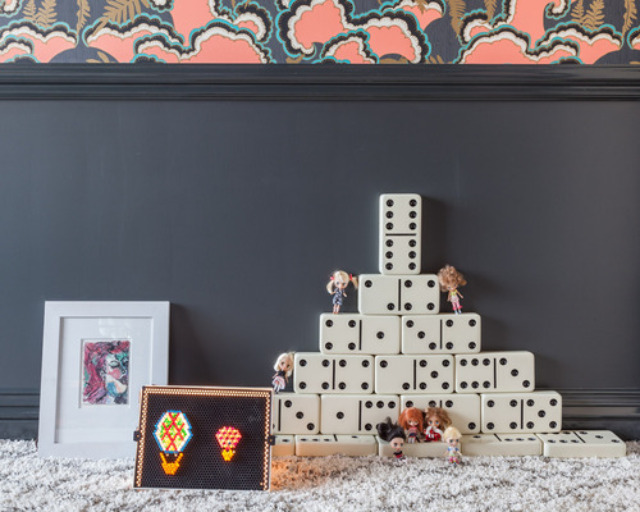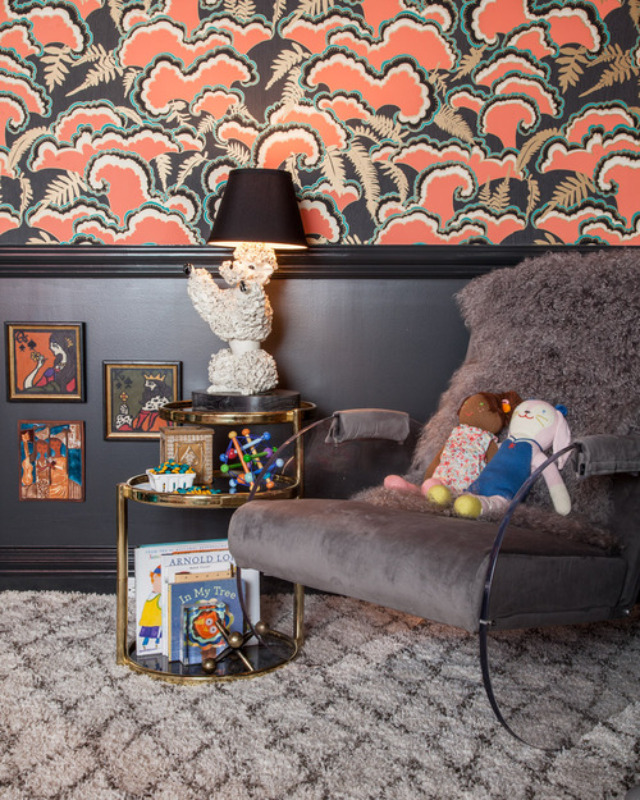 I do not have children yet, but this is exactly the kind of nursery I would like for my baby. It is for me the perfect room for a little angel. I like the "New Vintage" style, the furniture, the accessories, the colors and the wallpaper ... A wonder! I love it all! This nursery was designed by Tamara Kaye-Honey of House of Honey. This interior and furniture designer has a colorful and unique stye that I love. She knows how to successfully mix old and new to create surprising rooms full of details. She decorated this nursery for the Hampton Designer Showhouse 2012.
Je n'ai pas encore d'enfants, mais c'est tout à fait le genre de chambre que je voudrais pour mon bébé. C'est pour moi la chambre idéale pour un petit ange J'aime son style "New Vintage", le mobilier, les accessoires, les couleurs et le papier peint... Une merveille ! J'aime tout ! Cette nursery est l'oeuvre de Tamara Kaye-Honey de House of Honey. Cette décoratrice et créatrice de meuble a un style unique et coloré que j'adore. Elle sait mélanger avec succès le nouveau et l'ancien en créant ainsi des pièces toujours surprenantes et pleines de détails. Elle a créé cette chambre pour le Hampton Designer Showhouse 2012.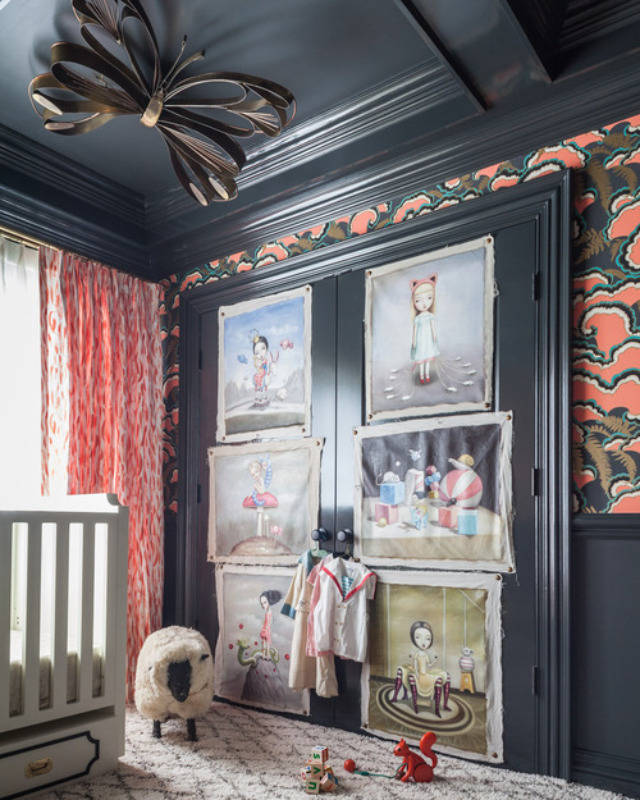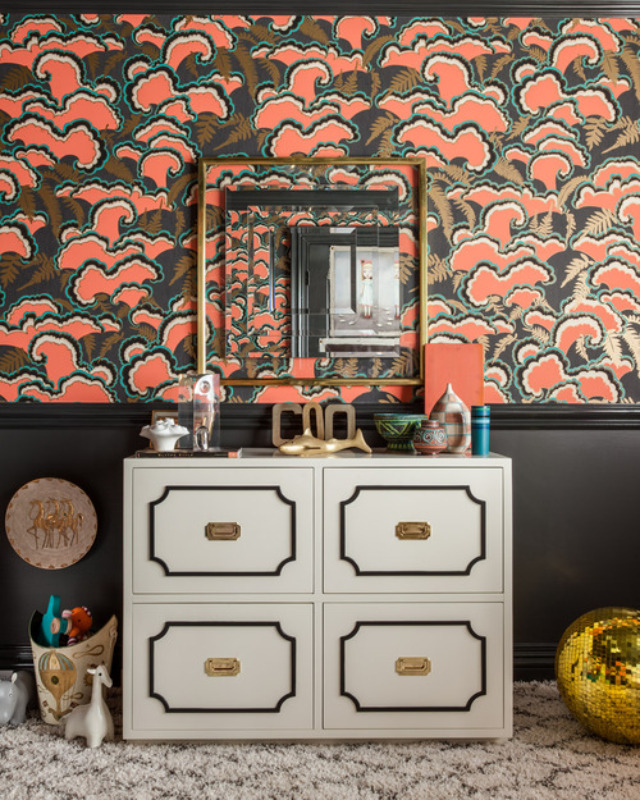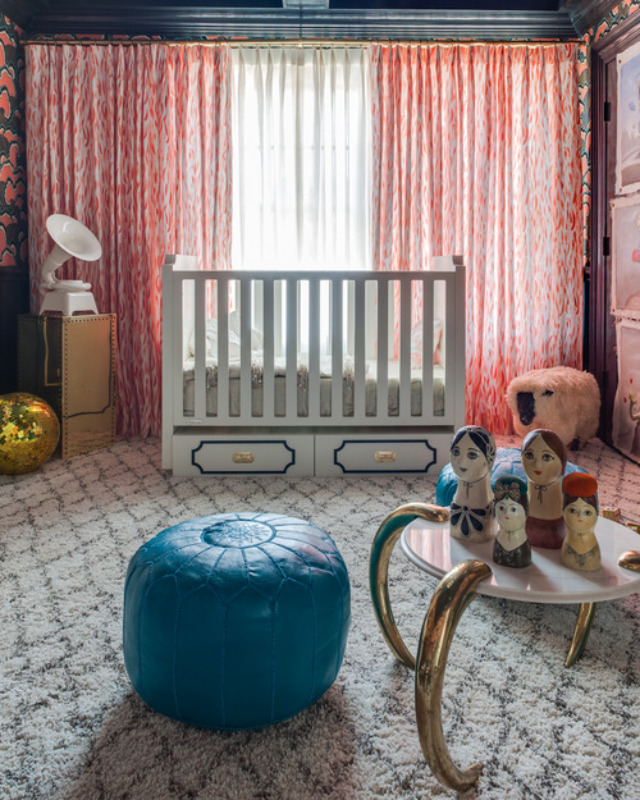 I almost feel like doing a baby right now to make a nursery as beautiful as this one.
J'en aurais presque envie de faire un bébé tout de suite pour pouvoir faire une chambre aussi belle que celle-ci.

Images source House of Honey