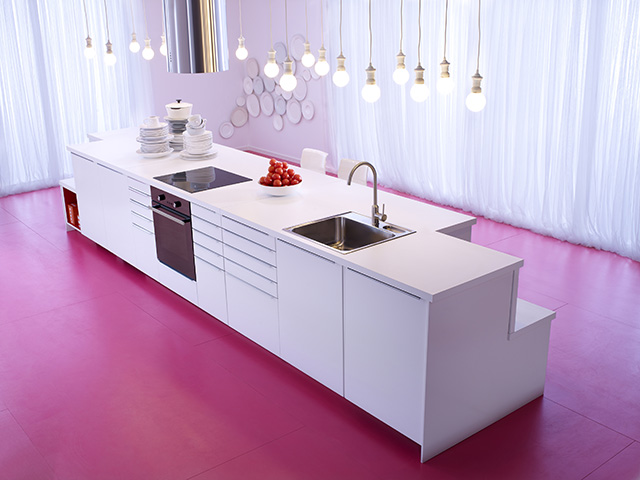 You know I'm a huge Ikea fan so you can not imagine how excited I was when I discovered the new range of kitchen Metod.
Vous savez que je suis une grande d'Ikea alors vous n'imaginez pas à quel point j'étais excitée de découvrir la nouvelle gamme de cuisine Metod.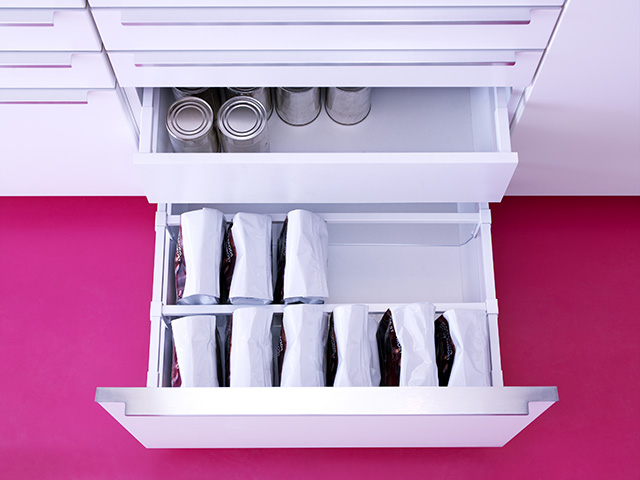 In November, I was invited to the presentation of these new kitchens that soon will replace the former range Faktum (also called Akurum in some countries). And yes, after the Nordic countries it will take a few more days of patience to the other European countries before finding all these new elements in their Ikea stores. Here are some pictures to show you the changes but also the infinite number of combinations of the new Ikea Metod kitchen range. New sizes and colors for the cabinets, one door can be mounted on one or more cabinets at once, new lighting, new interior fittings with a crush on the new white drawers ... In short, the new Metod range fits into every kitchen but also into any other room.
En novembre, j'ai été invitée à la présentation de ces nouvelles cuisines qui remplaceront très bientôt l'ancienne gamme Faktum. Et oui, après les pays nordiques il ne reste plus que quelques jours de patience aux autres pays européens avant de retrouver toutes ces nouveautés dans leurs magasins Ikea. Voici quelques photos pour vous montrer les changements mais surtout le nombre de combinaisons infinies de cette nouvelle gamme de cuisines Ikea Metod. Nouvelles dimensions et couleurs pour les caissons, une même porte peut être montée sur un ou plusieurs éléments à la fois, nouveaux éclairages, nouveaux aménagements intérieurs avec un coup de coeur pour les nouveaux tiroirs blancs... Bref, la nouvelle gamme Metod s'adapte à toutes les cuisines mais également aux autres pièces de la maison.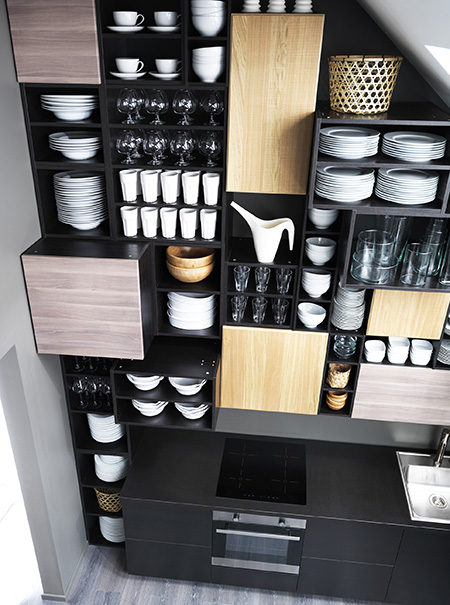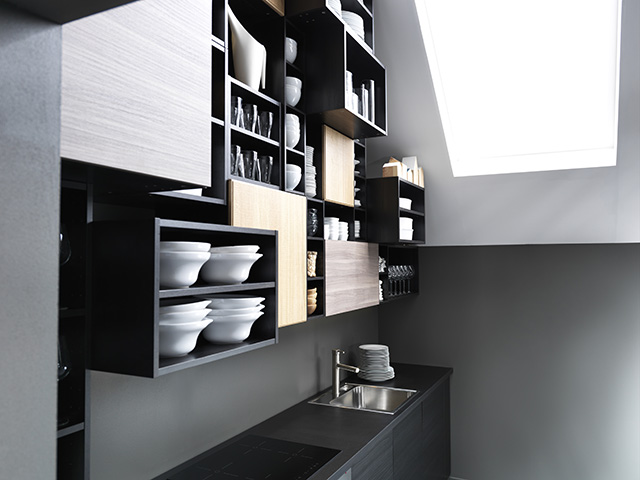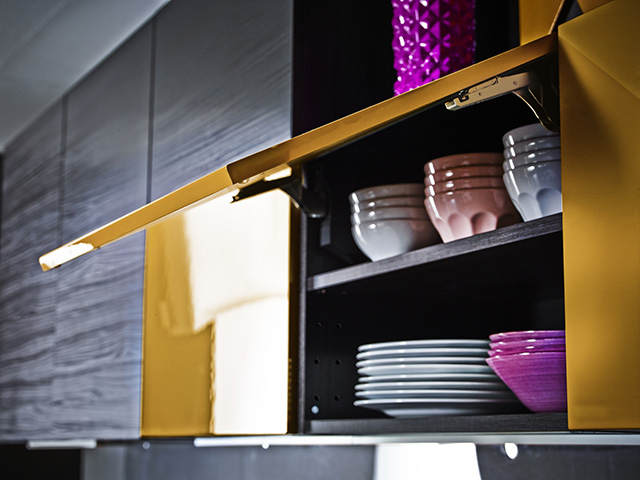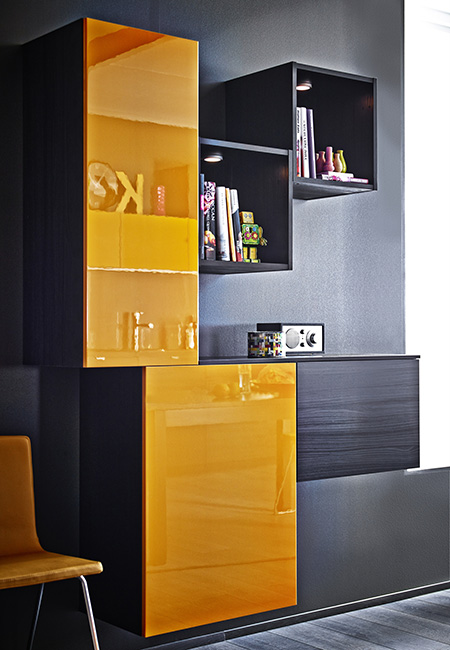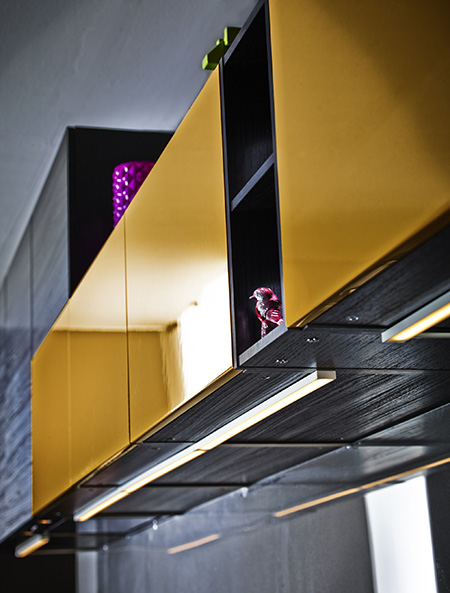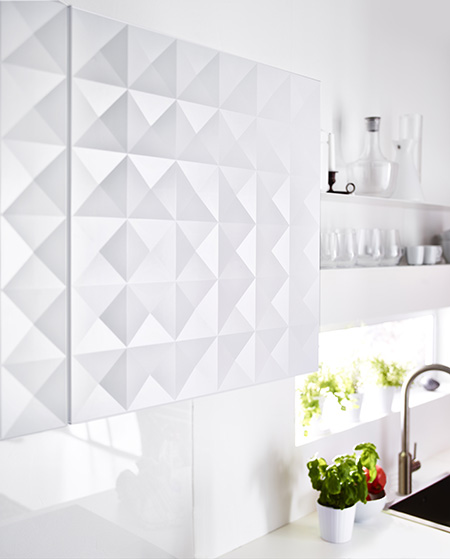 I love those new white doors with geometric pattern!
J'adore ces nouvelles portes blanches au motif géométrique !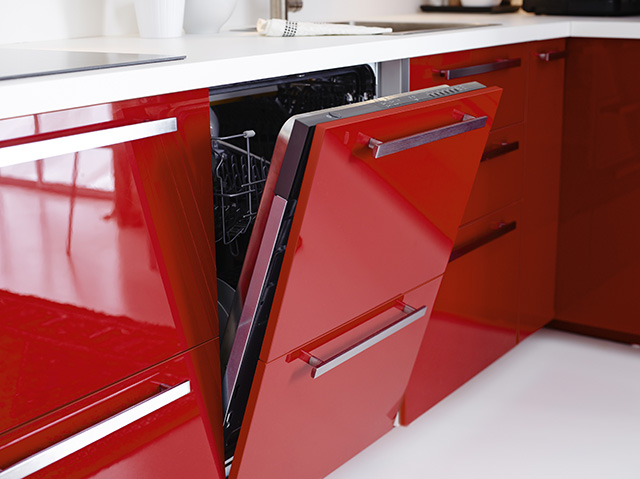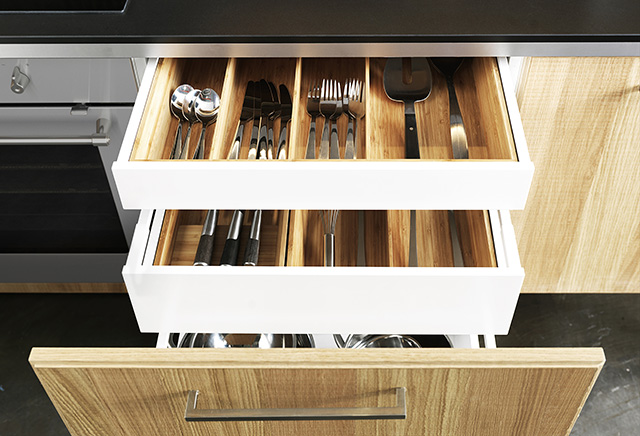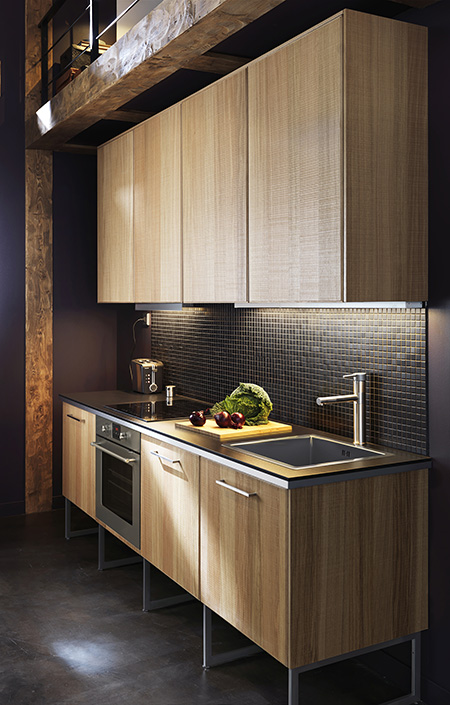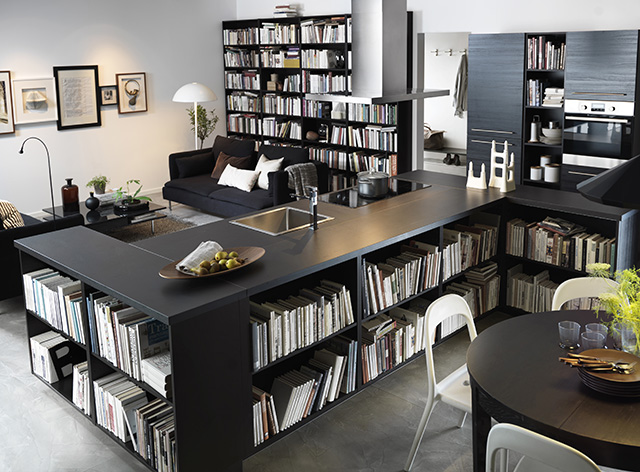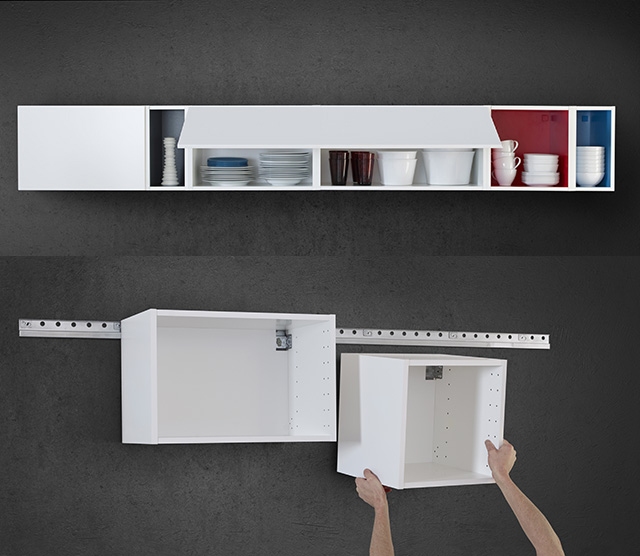 And finally, a new fixing system for the wall cabinets. I am a woman and I already installed several kitchens. I have to say the two hardest things to do are to put the worktop and the wall units. Yes we need men for this but not because we are unable to do it, but because we have to admit that unfortunately we don't have the strength to do it. But with the new wall mounting rails, we will no longer need men at least for one thing!
Et enfin, un nouveau système de fixation pour les éléments muraux. Je suis une femme et ayant déjà monté plusieurs cuisines je dois dire que le plus difficile à faire est de mettre les plans de travail et les éléments muraux. Oui nous avons besoin d'hommes pour cela, non pas parce que nous n'en sommes pas capables mais, parce qu'il faut l'avouer, nous n'en avons malheureusement pas la force. Mais avec les nouveaux rails de fixation muraux, nous n'aurons plus besoin d'hommes au moins pour une chose !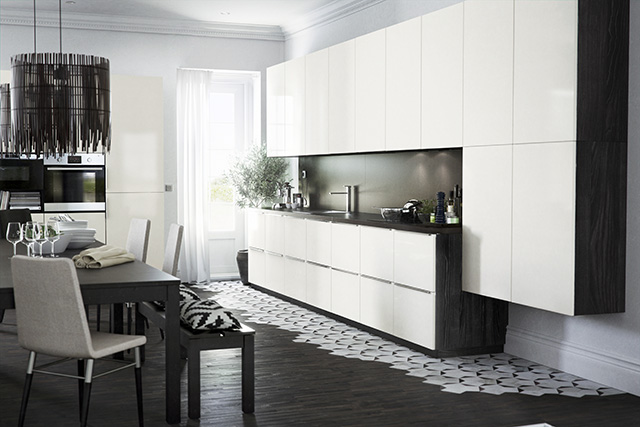 Personally I'm already thinking of my new dream kitchen but also and especially of a few hacks that I could do with these new cabinets ... Not you?
Personnellement je pense déjà à ma nouvelle cuisine de rêve mais également et surtout à quelques hacks que l'on peut réaliser avec ces nouveaux éléments... Pas vous ?

Images source Ikea