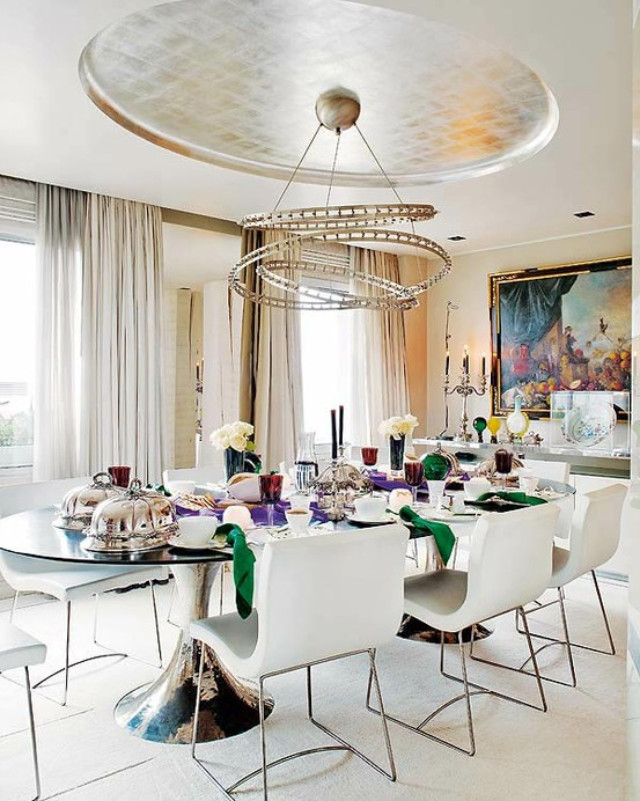 The limited space in my small apartment does not allow me to have a dining room.
Le manque de place dans mon petit appartement ne me permet pas d'avoir de salle à manger.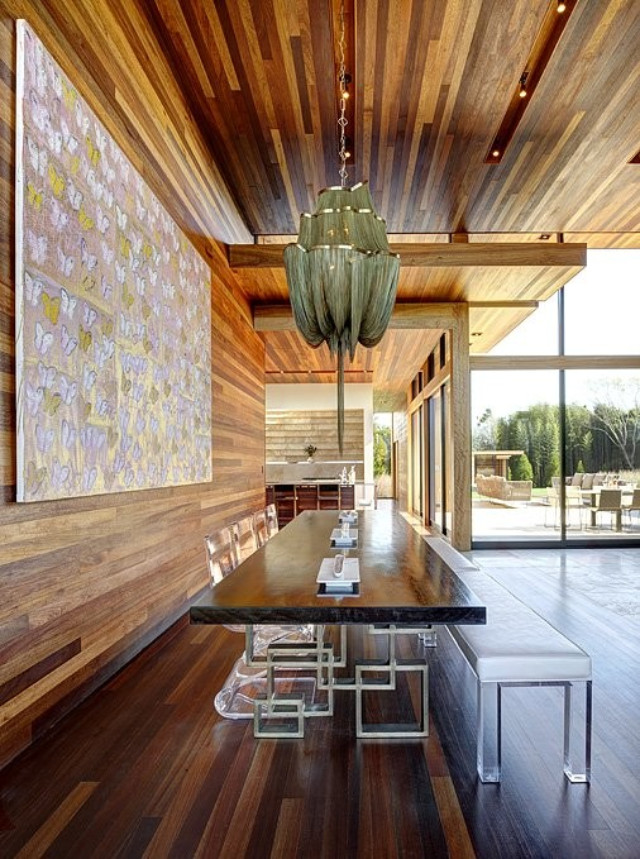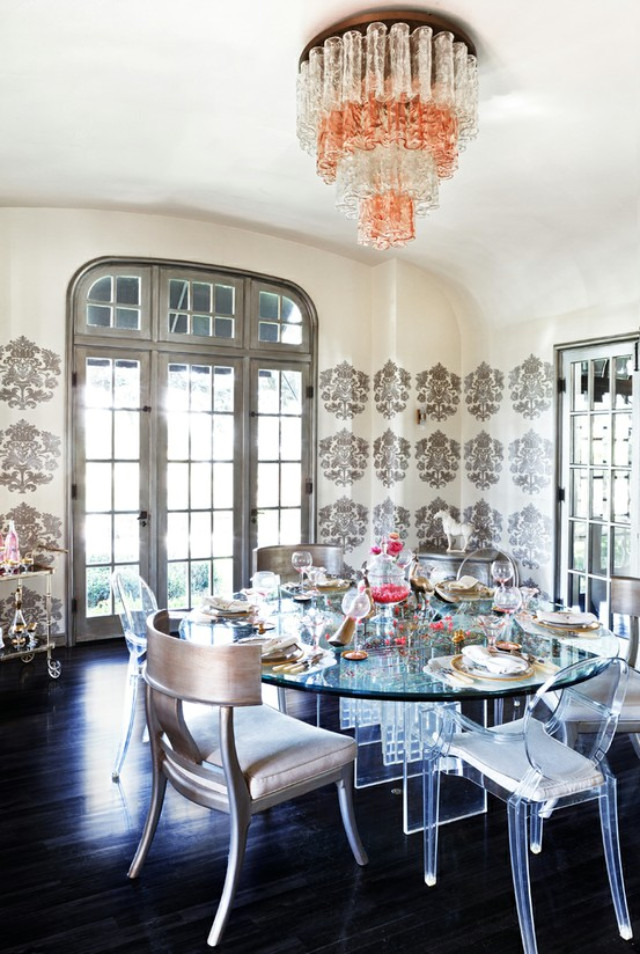 Some peolple say that "Space is luxury", in my case I am sure of that. Yes, I am only a little renter who dreams to one live in a large apartment or why not a house, which is a kind of dream and almost impossible in the Paris area ...
Anyway, because of this lack of space in my little home I have no dining room. So I often look at the different websites and magazines to imagine the dining room I would like to have if I could.
Here are some of my favorite rooms and you will see that beyond the furniture, the lighting is an important decorative piece not to neglect.
On dit que "le luxe c'est l'espace", en ce qui me concerne j'en suis convaincue. Et oui, je ne suis qu'une petite locataire qui rêve d'investir un jour un grand appartement ou pourquoi pas une maison, ce qui relève un peu du rêve et de l'inaccessible en région parisienne...
Bref, ce manque d'espace dans mon petit chez moi fait que je n'ai pas de salle à manger. Alors je regarde souvent les magazines et les différents sites pour imaginer la salle à manger que j'aimerais avoir si l'espace me le permettait.
Voici donc quelques unes de mes pièces préférées et vous verrez qu'au delà du mobilier, un des éléments de décoration qu'il ne faut surtout pas négliger est le luminaire.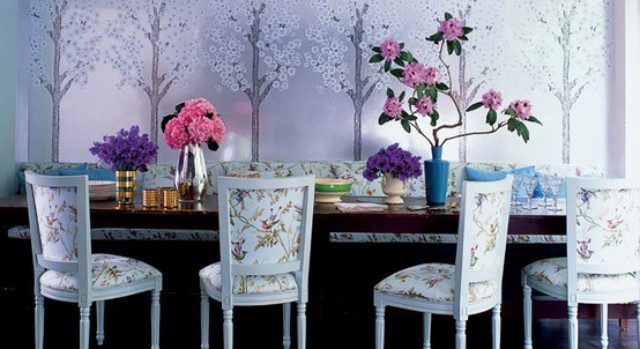 The dining room below was designed by the genius David Jimenez.
La salle à manger suivante est l'oeuvre du designer de génie David Jimenez.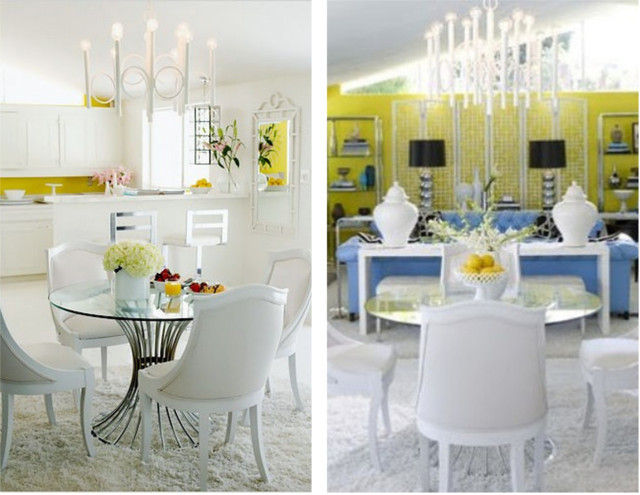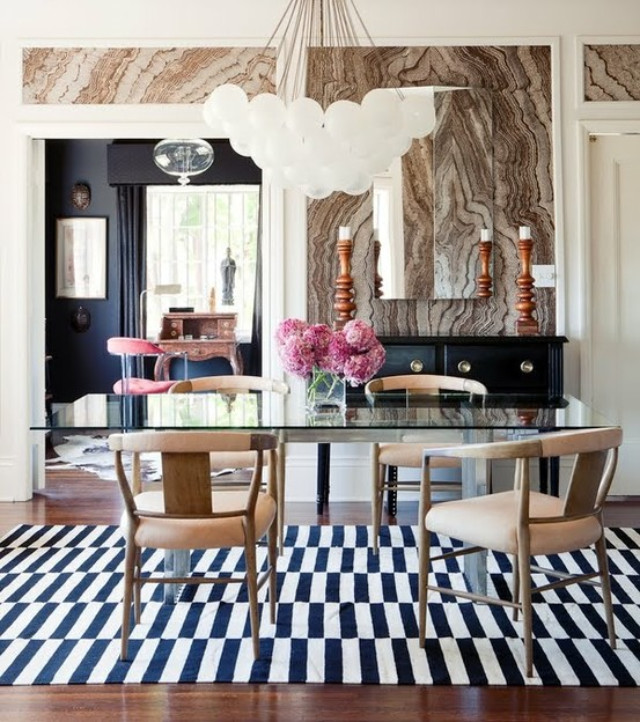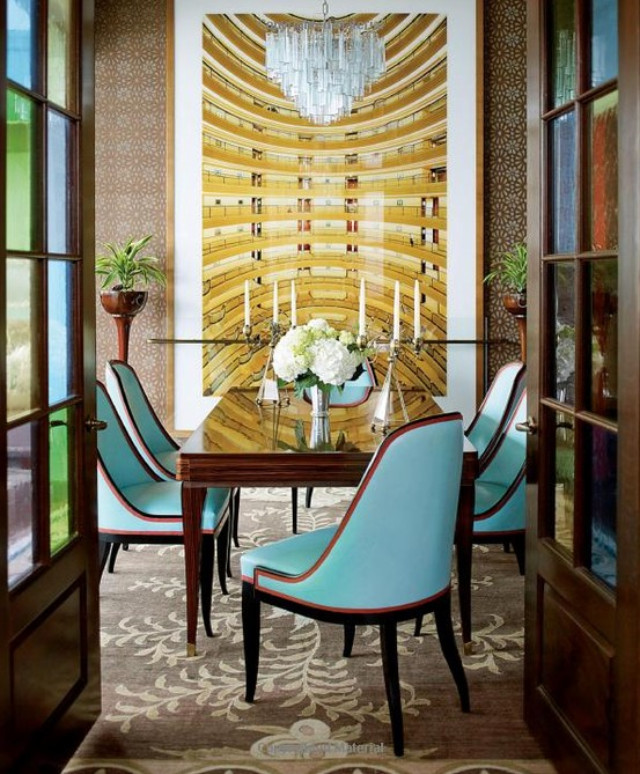 And on the next picture the room space has been decorated by Kelly Wreastler, just splendid.
Et sur l'image suivante la pièce a été décorée par Kelly Wreastler, je la trouve magnifique.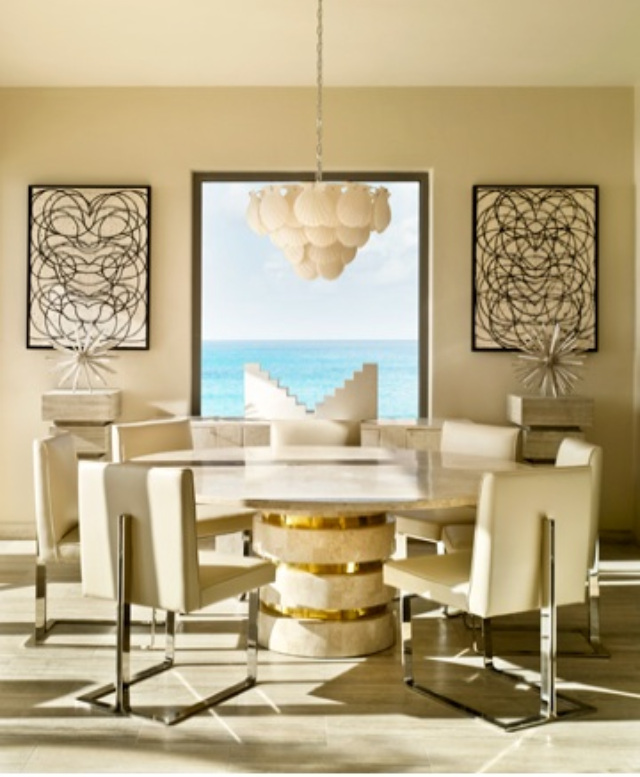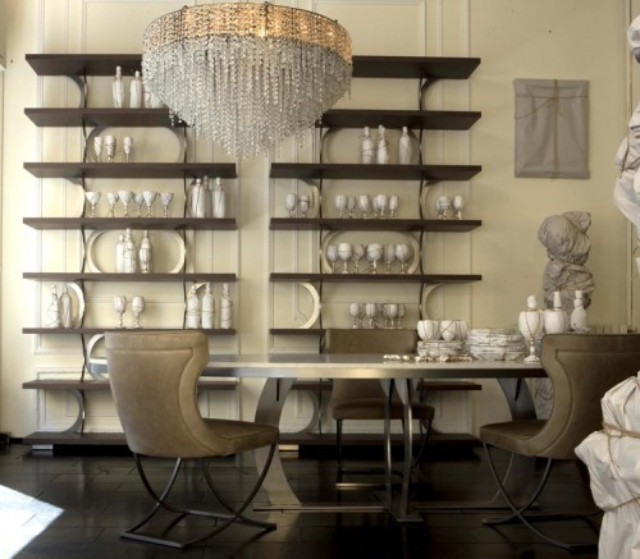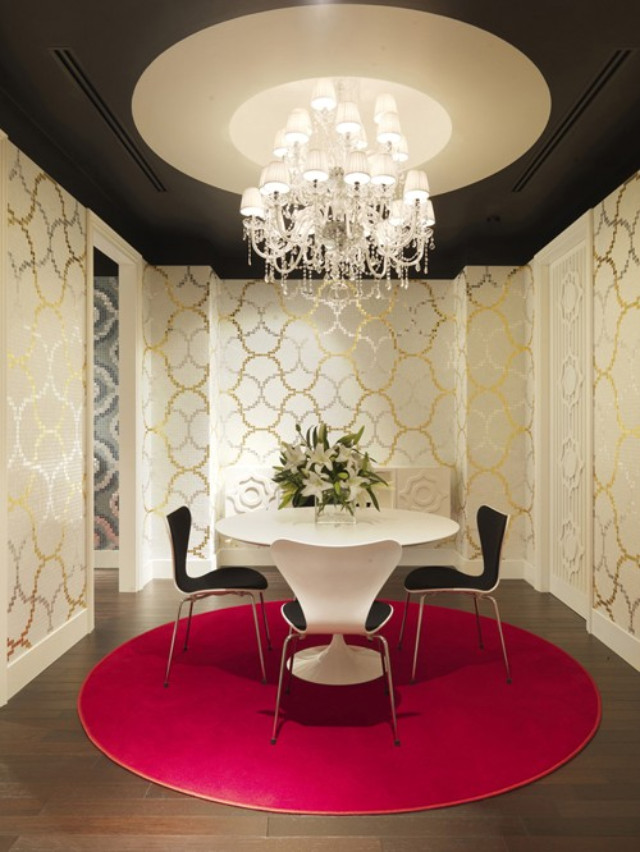 If you want to see more dreamy dining rooms take a look to my Precious Dining Room Pinterest board.
Si vous voulez voir encore plus de salle à manger de rêve vous pouvez aller faire un tour sur mon tableau Pinterest Precious Dining Room.

Images source 1, 2, 3, 4, 5, 6, 7, 8, 9, 10, 11, 12