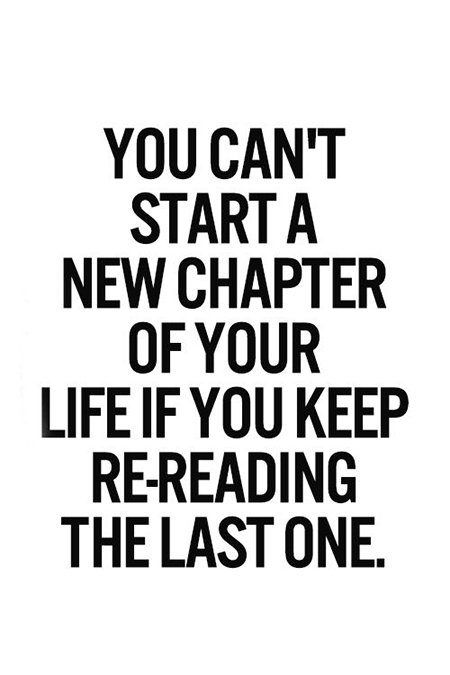 Today's post will be a little different because a bit more personal than usual. But I promise, I'll try not to be too long not to bore you with these details about my life ...
Le post d'aujourd'hui sera un peu différent car un peu plus personnel que d'habitude. Mais promis, je vais essayer de ne pas être trop longue pour ne pas trop vous ennuyer avec ces petits détails sur ma vie...
These past few months, I have been more or less absent from my blog because there has been a lot of changes in my life. And some changes were more difficult to make than others, and especially longer. I don't know if you've seen the movie "Eat Pray Love" with Julia Roberts but I think her character Liz reflects the state of mind in which I am right now. Three years ago, losing a loved one, I realized what was important in life but above all what was not. We often tend to be blinded by our lives and we forget the essential things. We remain in a life that often doesn't suit us, sometimes we accept a job or a relationship that isn't good for us and that can even destroy us slowly. All this for convenience or habit, because of the fear of taking risks, fear of the unknown. Nevertheless, over the past years I've changed. Today my priorities are not the same anymore. And just as Liz, I recently realized that I was not living the life I had dreamed. This awareness created in me an incredible desire or rather a need for change. As if to finally start a new chapter of my life, I had to stop re-reading the last one. To free myself and move forward, I absolutely had to leave definitively some things behind me. This is what I tried to do in recent months. I decided to try to give myself another chance. The biggest change for me today was to leave my home. I had a desperate need to leave the city where I lived, to take distance from things that were 'eating at me'. Even though it was not easy, it was essential for me to do this, I would even say vital. There are three great phases in the initiatory journey of Liz:
EAT: I think I have been in this phase for a long time now. Life is so short so for me we should enjoy it. Eating is one of the small joys of life. So I don't have any frustration about food, if I want to eat a delicious chocolate cake I do it and no remorse. I've been living for nine years between Paris and Milan and yes I gained weight during those years but the memory I have of this period is the pleasure I had when I ate some dishes. What I miss the most, Spaghetti alle vongole! A real treat.
PRAY: today I am right in this phase. I always believed in God and the more I pray, the more prayer becomes a real need for me. This soothes and comforts me. Praying allows me to approach the things peacefully, it enables me to relativize full things.
LOVE: well ... It's supposed to be the last part of the initiatory journey but I don't think I'm ready for this. Some scars are maybe still too painful ... So I think I will spend more time on the second phase to try maybe to find answers to some questions.
Anyway, now I stop bothering you with this. And I don't know if some of you already had this sense of need for change. This desire to leave everything everything behind to start something new elsewhere ... But I really would like like to hear from you! However, one of the good news among other things is that soon I may will share with you some pictures of a new home, a little nest that I wish I could one day call my home.
Ces derniers mois, j'ai été plus ou moins absente de mon blog car il y a eu pas mal de changements dans ma vie. Et certains ont été plus difficiles à mettre en place que d'autres et surtout plus longs. Je ne sais pas si vous avez vu le film "Mange Prie Aime" avec Julia Roberts mais je pense que son personnage Liz reflette bien l'état d'esprit dans lequel je suis en ce moment. Il y a trois ans, en perdant un être cher, j'ai pris conscience de ce qui était important dans la vie mais surtout de ce qui ne l'était pas. On a souvent tendance à être aveuglé par notre quotidien et on en oublie l'essentiel. On reste dans une vie qui souvent ne nous convient pas, parfois on accepte un travail ou une relation qui ne nous correspondent pas et nous détruisent peu à peu et tout ça par facilité ou par habitude, par peur de prendre des risques, peur de l'inconnu. Quoiqu'il en soit, ces dernières années j'ai changé. Aujourd'hui mes priorités ne sont plus du tout les mêmes. Et tout comme Liz, j'ai récemment réalisé que je ne vivais pas la vie que j'avais rêvée. Cette prise de conscience a fait naître en moi un incroyable désir ou plutôt un besoin de changement. Comme si, si je voulais enfin commencer un nouveau chapitre de ma vie, je devais arrêter de relire le dernier. Pour pouvoir me libérer et avancer, je devais absolument laisser certaines choses définitivement derrière moi. C'est ce que j'ai essayé de faire ces derniers mois. J'ai décidé d'essayer de me donner une autre chance. Le plus grand changement pour moi est d'avoir quitté mon chez moi. J'avais un besoin désespéré de laisser la ville dans laquelle je vivais, de prendre de la distance pour m'éloigner de certaines choses qui me rongeaient peu à peu. Même si cela n'a pas été facile, c'était pour moi une chose essentielle, je dirais même vitale. Il y a trois grandes phases dans le parcours initiatique de Liz :
MANGE : je pense que je suis dans cette phase depuis un bon moment déjà. La vie est si courte que je pense qu'il faut en profiter et manger est un des petits bonheurs de la vie. Alors pas de frustration pour moi à ce niveau là, si j'ai envie de manger un délicieux gâteau au chocolat je le fais sans remord. J'ai vécu pendant neuf ans entre Paris et Milan et oui j'ai pris du poids durant ces années mais avant tout, le souvenir que j'ai de cette période est le plaisir que je prenais en mangeant certains plats. Ce qui me manque le plus, les Spaghetti alle vongole ! Un vrai régal.
PRIE : aujourd'hui je suis en plein dans cette phase. J'ai toujours cru en Dieu et plus je prie, plus la prière devient un vrai besoin, elle m'apaise et me réconforte. Prier me permet d'aborder les choses de façon plus sereine, de relativiser.
AIME : et bien... C'est censé être la dernière phase de ce parcours initiatique mais je ne pense pas être prête pour cela. Certaines cicatrices sont peut-être encore trop douloureuses... Alors je pense que je vais donc m'attarder un peu plus longtemps sur la deuxième phase pour essayer peut-être de trouver des réponses à certaines questions.
Enfin bref, je vais arrêter de vous embêter avec tout cela. Et je ne sais pas si certains d'entre vous on déjà ressenti ce besoin de changement. Cette envie de tout quitter, tout laisser derrière soi pour recommencer quelque chose de nouveau ailleurs... Mais j'aimerais bien avoir votre avis là dessus. En tout cas, une des bonnes nouvelles est qu'entre autres chose, je partagerai peut-être bientôt avec vous des photos d'un nouveau foyer, d'un petit nid que je pourrai peut-être un jour appeler mon chez moi.

Image source Pinterest