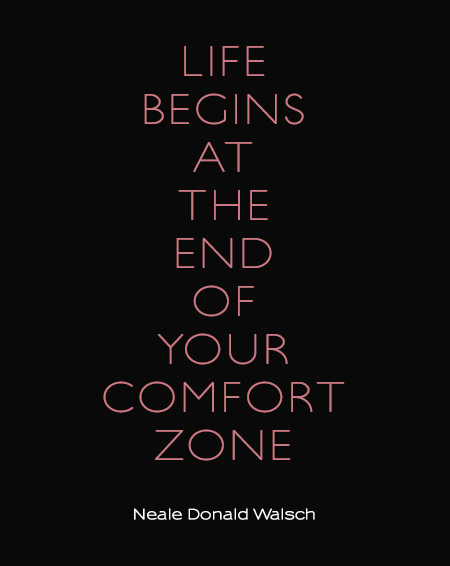 "Life begins at the end of your comfort zone"
"La vie commence à la fin de votre zone de confort"
This is not the first time that I refer to the "comfort zone" in my posts ... But once again this quote is so meaningful to me, especially at this moment when I would like to finally get out of this comfort zone. Sometimes it can seem scary because you go towards the unknown, take risks ... But I'm really convinced that life, the one you really want, begins after this comfort zone.
Ce n'est pas la première fois que je vais référence à la "zone de confort" dans mes posts... Mais une fois encore cette citation me parle vraiment, d'autant plus en ce moment où je souhaiterais enfin sortir de cette zone de confort. Parfois cela peut sembler effrayant car c'est aller vers l'inconnu, prendre des risques... Mais je suis vraiment convaincue que la vie, celle que l'on veut vraiment, commence après cette zone de confort.