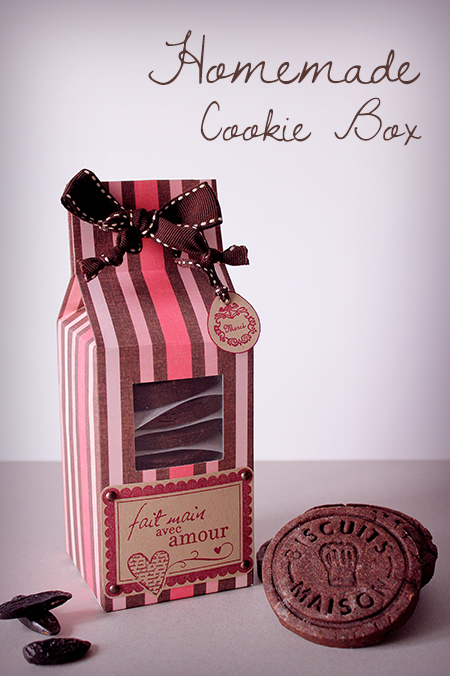 Hello everyone! To begin this week I made a post that includes both a DIY and a recipe.
Bonjour à tous ! Pour commencer la semaine je vous propose un post qui comprend à la fois un DIY et une recette.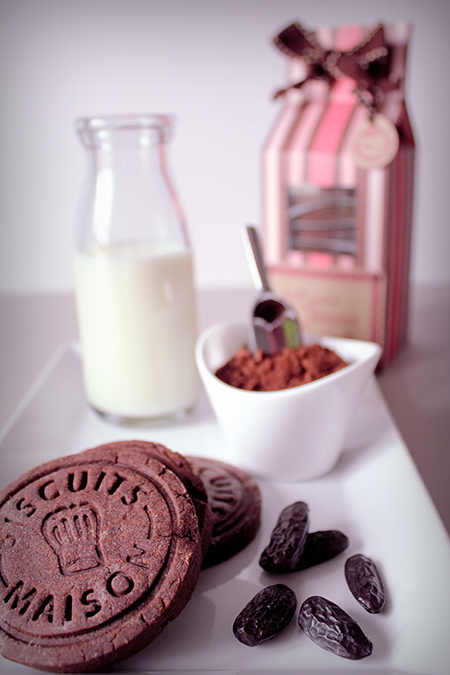 I never go empty-handed to friends' houses and when I invite friends they never leave my home empty-handed either. What I love the most is to bring pleasure to others with homemade tasty treats in lovely packages. Here's how you too can make small gifts handmade with love ...
Je ne vais jamais les mains vides chez des amis et lorsque j'invite des amis ils ne repartent jamais les mains vides non plus. Ce que j'aime avant tout, c'est faire plaisir avec des petites douceurs faites maison que j'emballe dans de jolis paquets. Voici comment faire vous aussi des petits cadeaux faits main avec amour...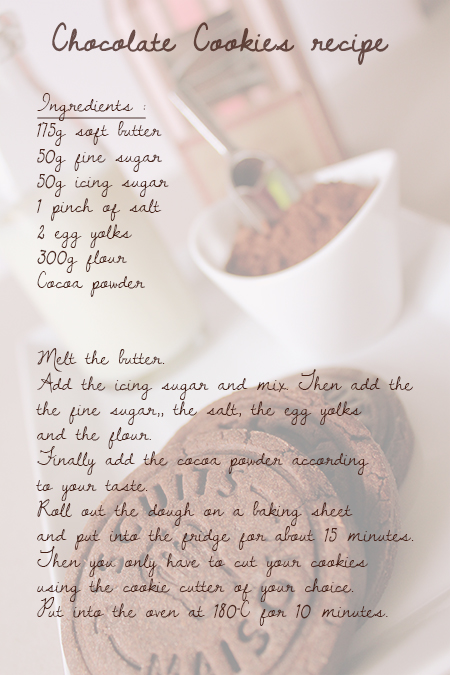 First, bake delicious cookies. I chose to make chocolate biscuits because the color matches perfectly with my box. Here's the recipe just above.
Tout d'abord, faites de délicieux petits biscuits. J'ai choisi de faire des biscuits au chocolat car la couleur se marie parfaitement avec celle de ma boîte. Voici la recette juste en-dessous.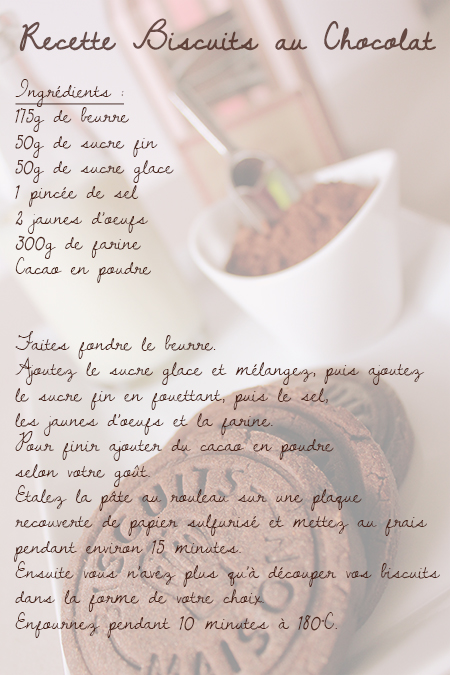 For the handmade box you will need:
- a sheet of cardstock
- a transparent sheet
- ribbon
- glue
- a craft knife
To decorate your box, give free rein to your imagination. For my part, I used stamps "Fait main avec amour" (Handmade with love) and "Merci" (Thanks) to decorate my little cookie box but you can put something else on it. This is a homemade gift that can be adapted depending on the occasion.
Pour la boîte faite main il vous faut :
- une feuille cartonnée
- une feuille transparente
- du ruban
- de la colle
- un cutter
Pour la décoration de votre boîte, laissez libre cours à votre imagination. Pour ma part, j'ai utilisé des tampons "Fait main avec amour" et "Merci" pour décorer ma petite boîte à biscuits mais vous pouvez mettre tout autre chose. Il s'agit d'un cadeau fait maison que vous pouvez adapter selon l'occasion.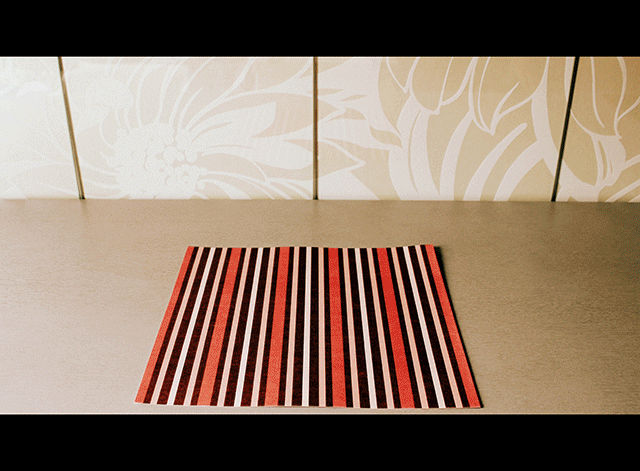 For the box I made here, you can use this template but remember to adjust the size of your box to your cookies. Finally, to assemble the box you can see the different steps just above.
Pour le modèle de boîte que j'ai réalisé ici, vous pouvez vous aider de ce gabarit mais pensez à ajuster les dimensions de votre boîte à celle de vos biscuits. Enfin, pour le montage de la boîte vous pouvez voir les différentes étapes juste au-dessus.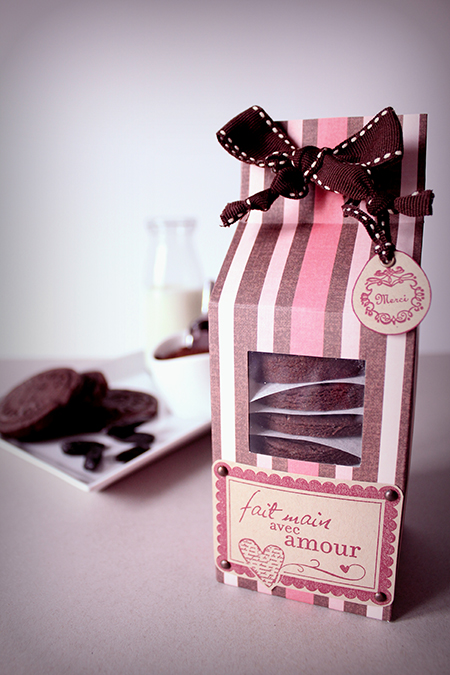 And here you have a pretty box with delicious chocolate cookies. All homemade with love!
Et voilà une jolie boîte avec de délicieux biscuits au chocolat. Le tout fait maison avec amour !