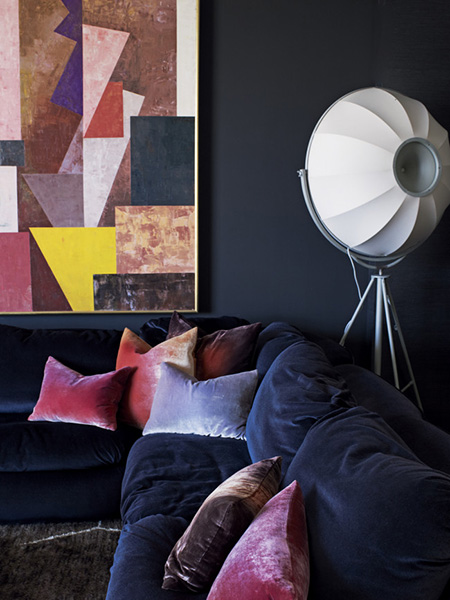 How I would like to lie on this beautiful velvet couch... I saw this amazing home for the first time a few weeks ago and I never tire of looking those pictures again and again ...
Comme j'aimerais m'allonger sur ce beau canape en velours... J'ai vu cet intérieur magnifique pour la première fois il y a quelques semaines de cela et je ne me lasse pas de regarder ces images encore et encore...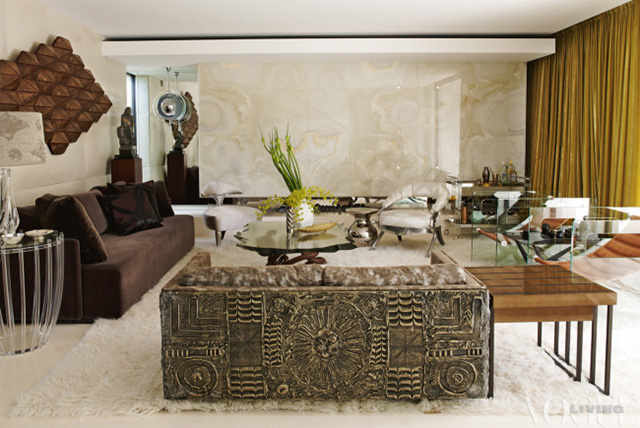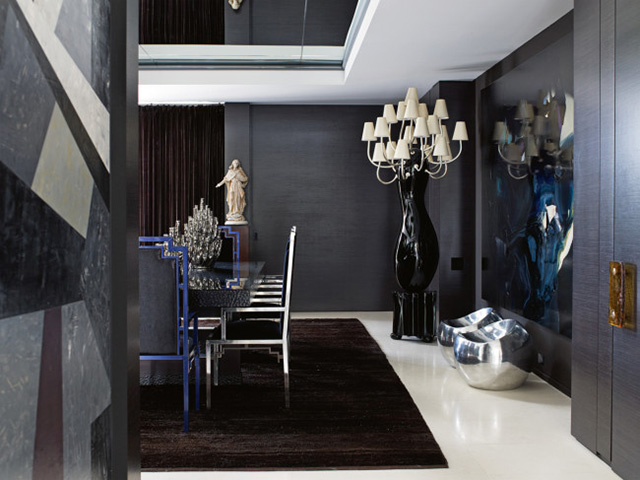 What I like the most are all these details, the mix of textures, the combo of smooth shiny surfaces and warm fabrics, the colors, the works of art in every room. The decor of this Australian interior is quite feminine but it belongs to a man as this is the designer Christian Lyon's home. I let you admire this unique and glamorous dream home if you didn't see it yet.
Ce que j'aime ce sont tous ces détails, ce mélange de matières, les surfaces lisses et brillantes associées à des textures chaleureuses, les couleurs, les œuvres d'art que l'on peut voir dans toutes les pièces. Cet intérieur australien à la décoration plutôt féminine appartient a un homme puisqu'il s'agit de la maison du designer Christian Lyon. Un intérieur de rêve unique et glamour que je vous laisse admirer si vous ne l'avez pas déjà vu.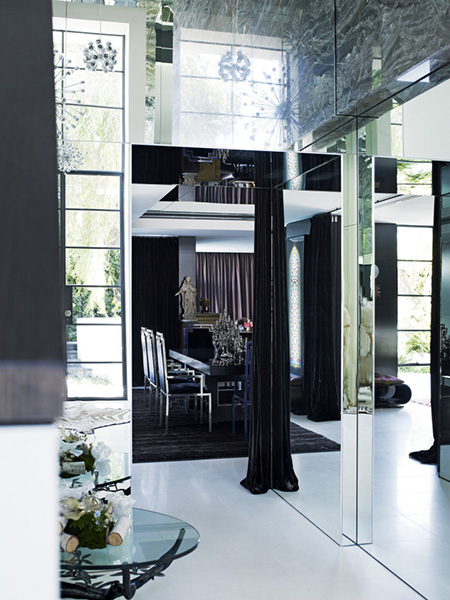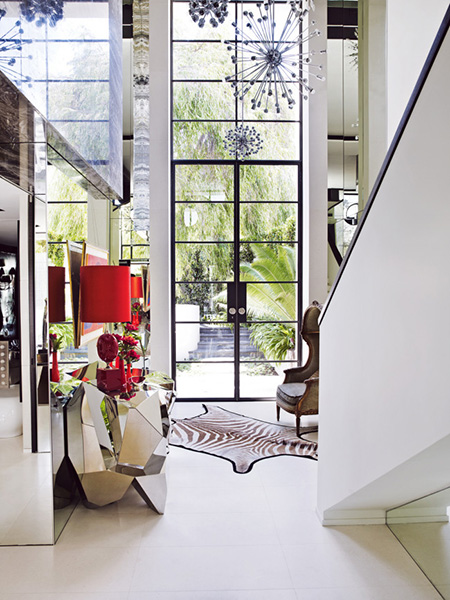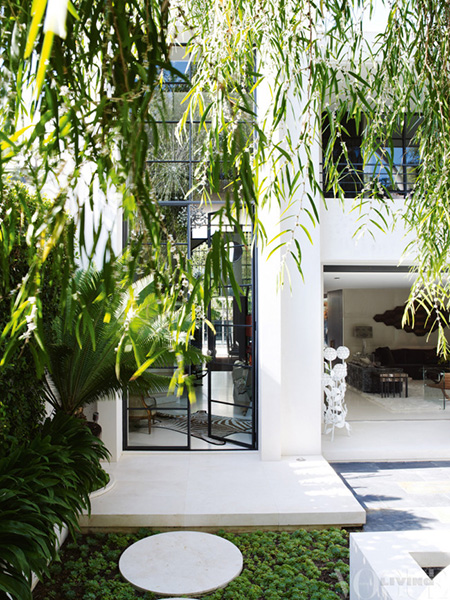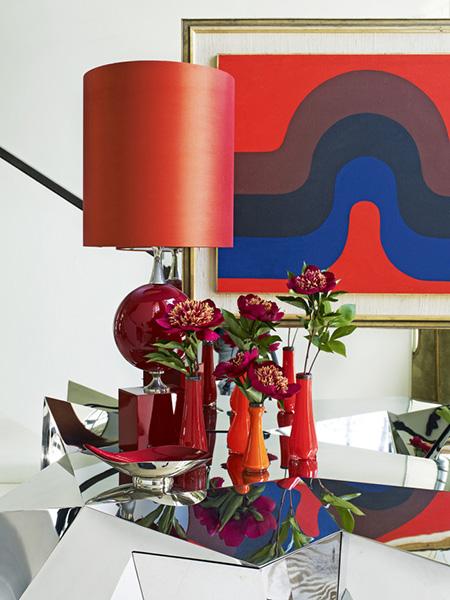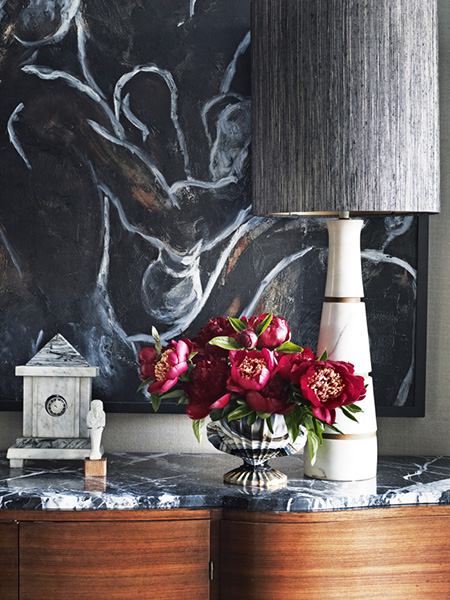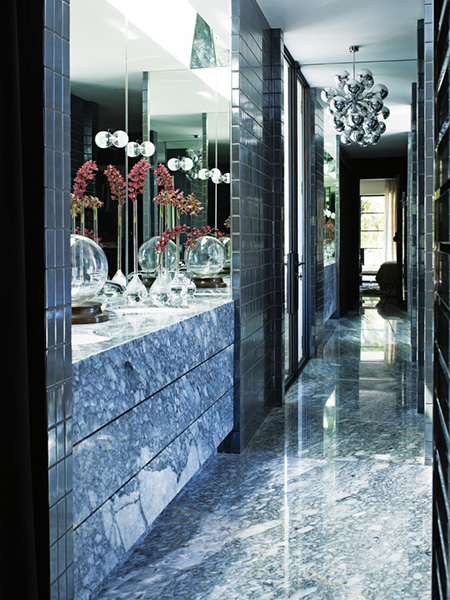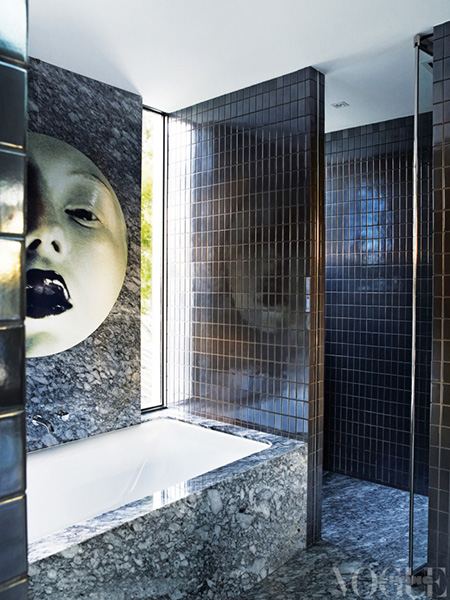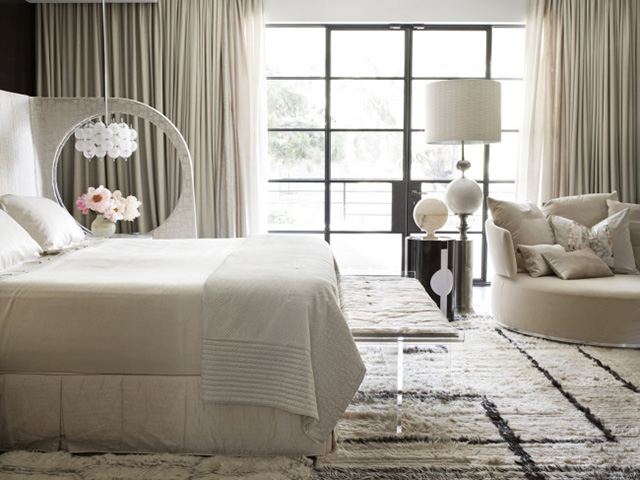 Last but not least, the gorgeous bedroom with neutral tones which invites in the rest. Beautiful, isn't it?
Et pour finir, la superbe chambre aux tons neutres qui invite au repos. Magnifique, n'est-ce pas ?

Images source Vogue Australia via Sukio