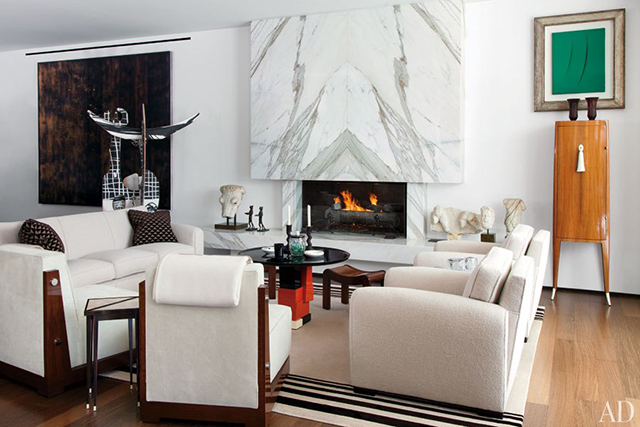 If you often wonder what the home of an interior designer looks like, here is a nice example.
Si vous vous demandez souvent à quoi peut bien ressembler la maison d'un décorateur, en voici un bel exemple.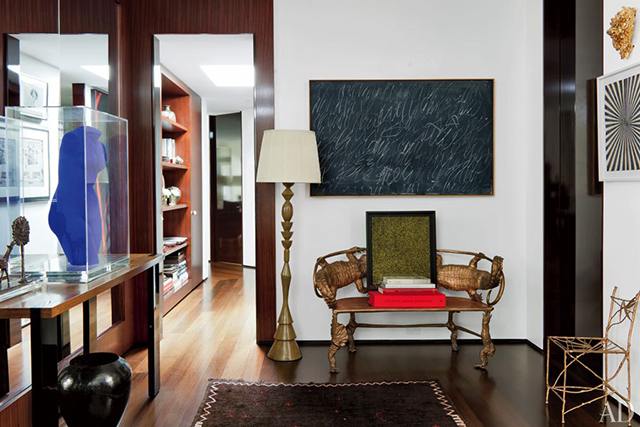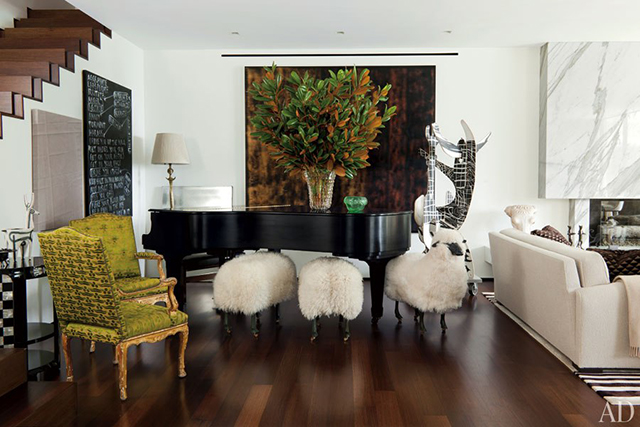 You are here in Beverly Hills, in the beautiful house of a stars decorator, Waldo Fernandez. Sophisticated decoration, designers furniture, many art collectors items like sculptures but also paintings. Of course you can find here the finest materials such as precious woods or marble like on the stunning fireplace in the first picture. But I let you admire as the images speak for themselves ...
Vous êtes ici à Beverly Hills, dans la superbe maison de Waldo Fernandez, un décorateur de stars. Une décoration sophistiquée, des meubles de designers, de nombreux objets d'art pour collectionneur comme des sculptures mais aussi des tableaux. Bien entendu vous y trouvez également des matériaux nobles comme les bois précieux ou le marbre de la magnifique cheminée de la première photo. Mais je vous laisse admirer car les images parlent d'elles-mêmes...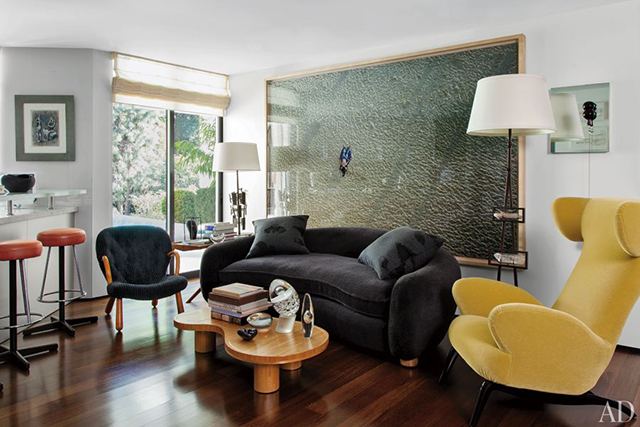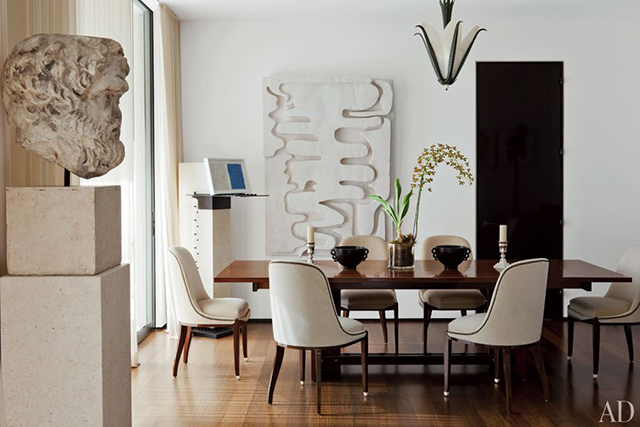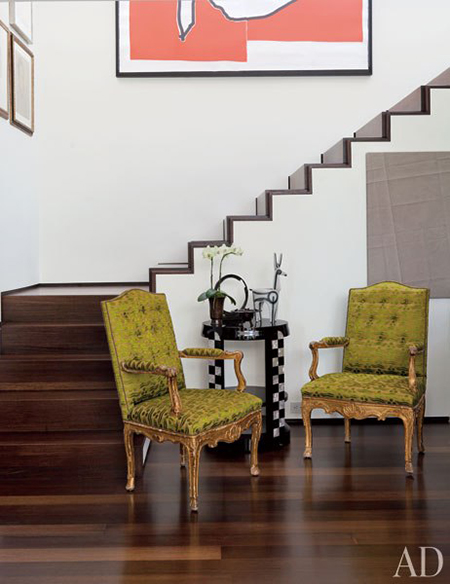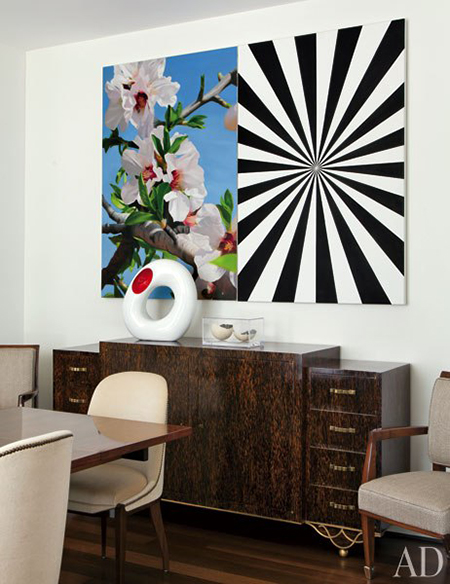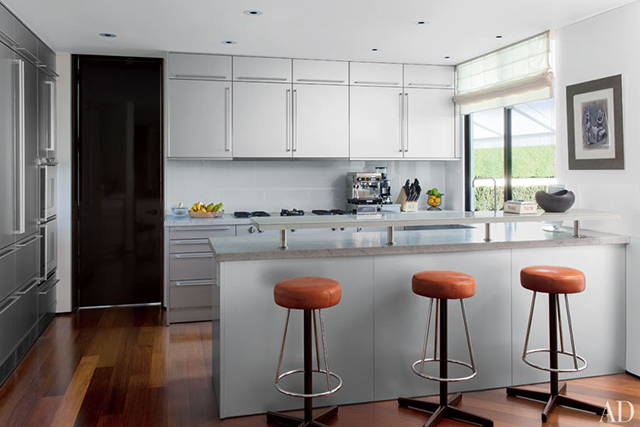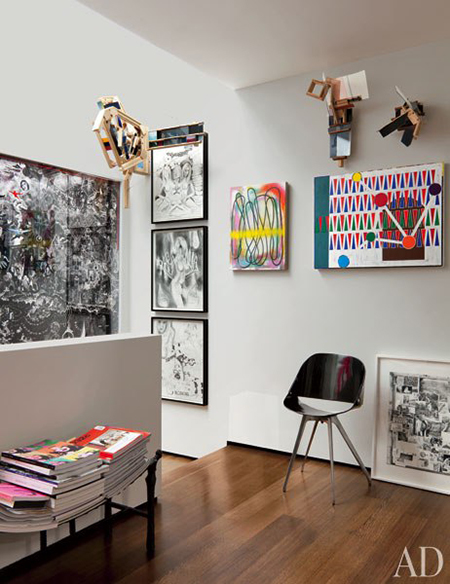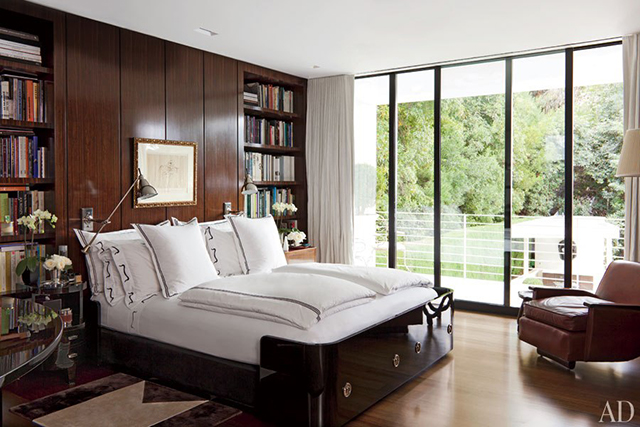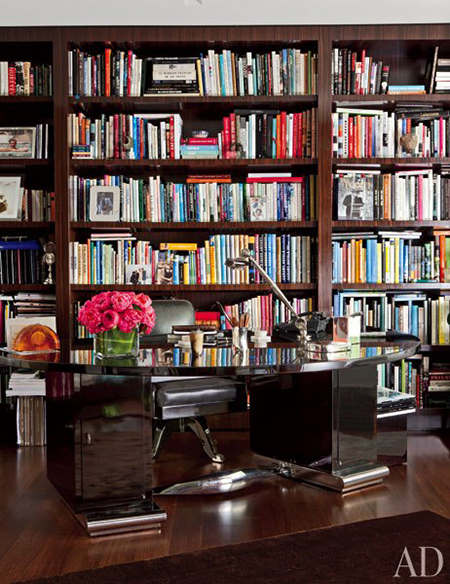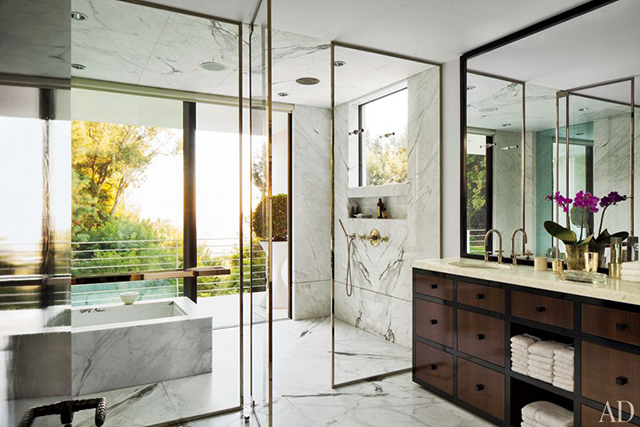 Here is my favorite room, this dream bathroom! I could spend hours upon hours in this shower entirely of marble ... I love it!
Voici ma pièce préférée, cette salle de bain de rêve ! Je pourrais passer des heures et des heures dans cette douche entièrement en marbre... J'adore !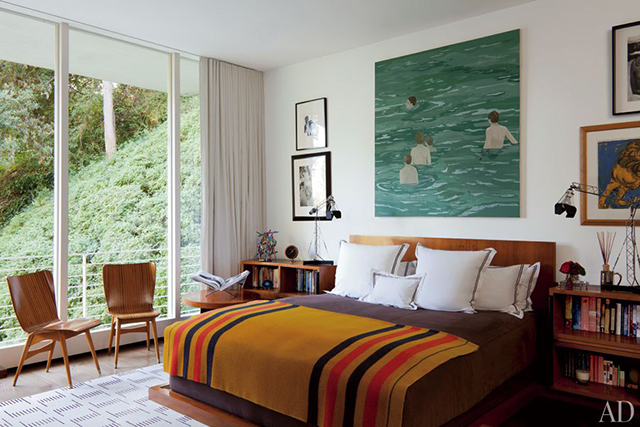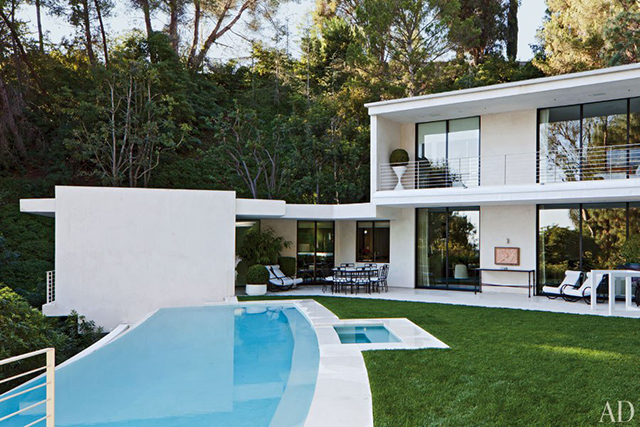 And the outside is just as beautiful ... Simply a dream home!
Et l'extérieur est tout aussi beau... Une maison de rêve, tout simplement !

Images source AD