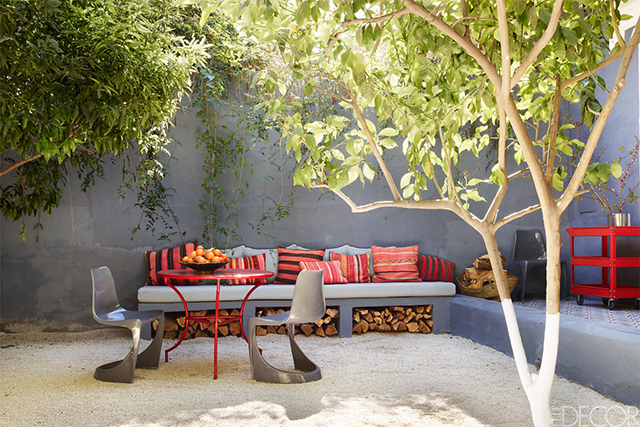 Hello everyone! I had the chance to extend my weekend and enjoy the southern sun until today ...
Bonjour à tous ! J'ai eu la chance de prolonger mon week-end et de profiter du soleil du sud jusqu'à aujourd'hui...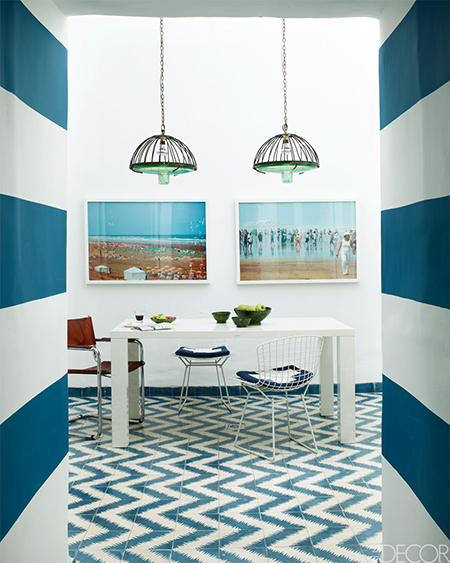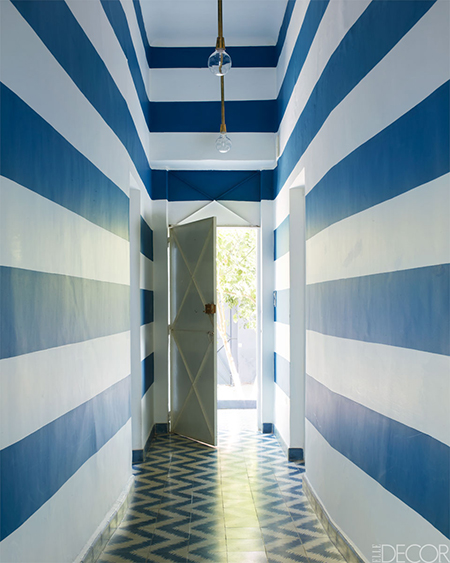 The return to the Parisian life is nevertheless hard enough as here it is 10 ° C lower than on the French riviera ... But all good things must come to an end! To extend a bit this warm and peaceful atmosphere, here is a beautiful house located in Gueliz, Morocco. A modern decor in an old art deco villa. A favorite for the floors of this house! The master of the house actually also owns the cement tiles company Popham Design. We thus find these lovely tiles with unique and colorful patterns in every room of this home.
Le retour à la vie parisienne est tout de même assez dur car il fait 10°C de moins que sur la côte... Mais toutes les bonnes choses ont une fin ! Pour prolonger un peu cette ambiance chaude et paisible, voici une très belle maison située à Gueliz au Maroc. Une décoration moderne dans une ancienne villa art déco. Un coup de coeur pour les sols de cet intérieur ! Le maître des lieux est en effet également propriétaire de la fabrique de carreaux ciment Popham Design. On retrouve donc ces jolis carreaux aux motifs uniques et colorés dans toutes les pièces de cette maison.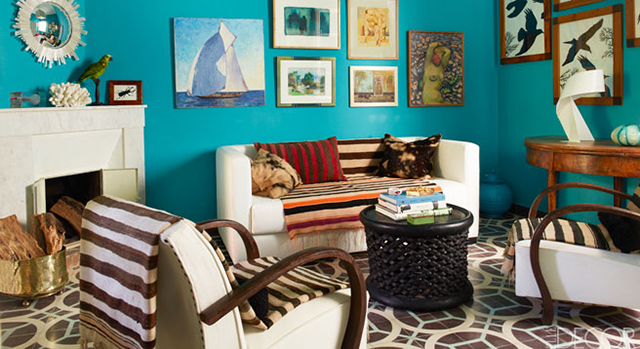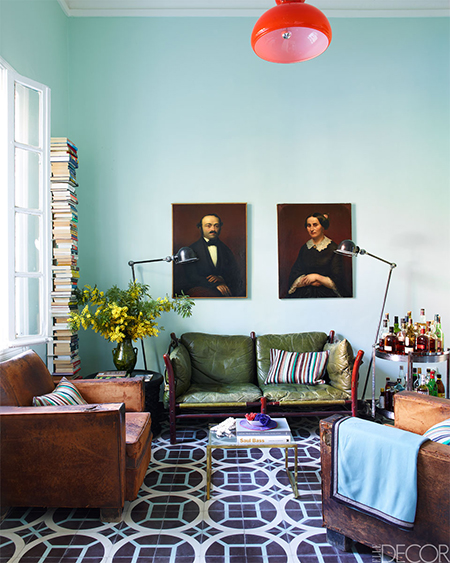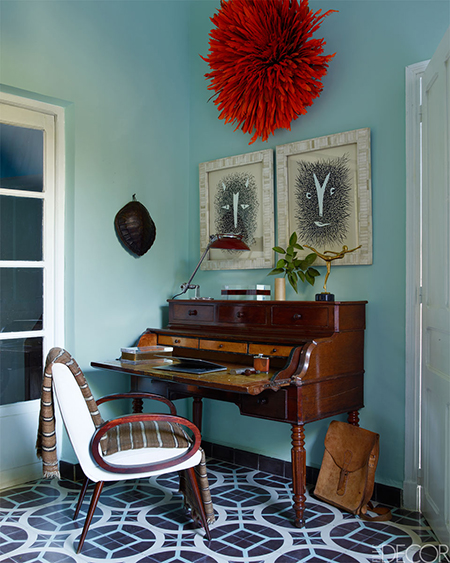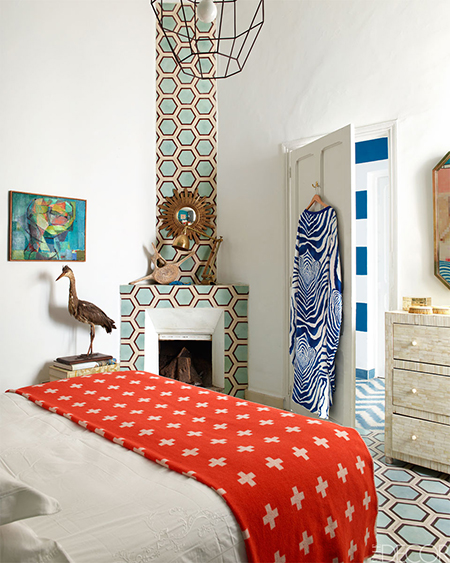 I really like this honeycomb pattern that is on the bedroom floor and fireplace!
J'aime beaucoup ce motif en nid d'abeille que l'on retrouve sur le sol et la cheminée de la chambre !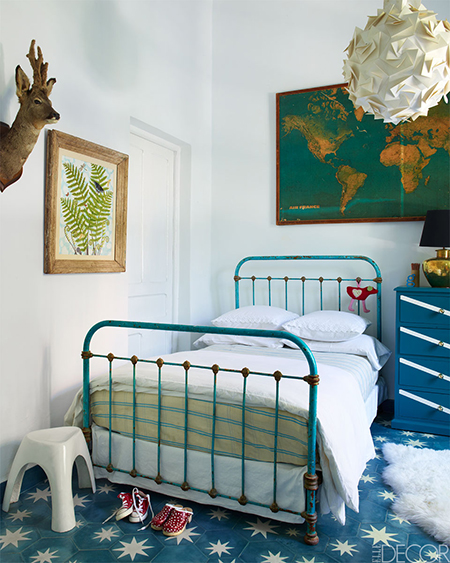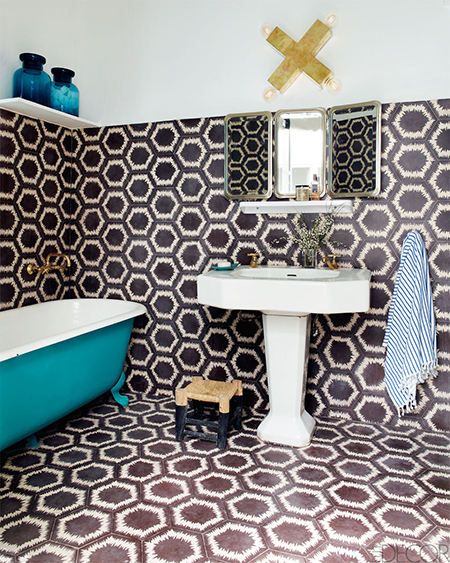 But in the spirit of saving the best for last, here is the bathroom! J'adore those cement tiles!
Mais j'ai laissé le meilleur pour la fin, la salle de bain ! J'adore ces carreaux ciment !
Images source Elle Decor