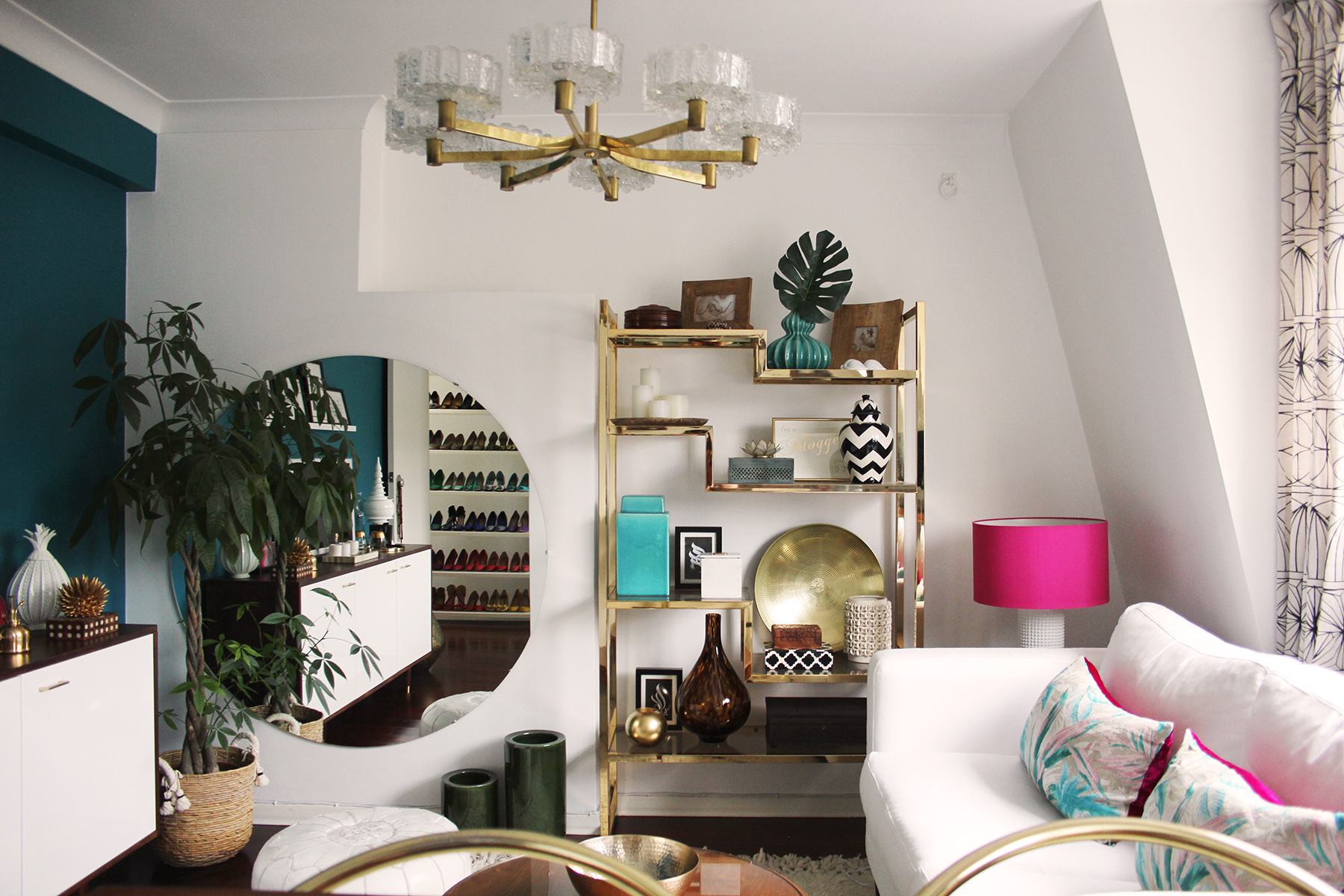 As I promised today I will give you a quick home tour of the little home...
Comme promis, aujourd'hui je vais vous faire une rapide petite visite du petit appartement...
I was supposed to publish this post on the blog last week but believe me or not I didn't have a single second to do it. Why? Because one thing I didn't mention yet is that I recently moved. With a baby at home I needed more space but above all I had to get a safer place! Because even if I loved that apartment the stairs were so dangerous. So now just imagine my days with a 6 months old baby and a new home... I have been now living in the middle of boxes for weeks and it seems that it will never end! Thankfully, some friends and family came to help last week and that's the reason why I didn't find the time to post anything on the blog.
Anyway, even if I don't live in that lovely home anymore I really wanted to share with you the pictures of all the changes I made there. So in case you don't remember, you can have a look right here to see how the apartment was when I moved in. And here are the last pictures I showed you on the blog and let's begin with the living room.
J'étais supposée poster cet article la semaine dernière mais croyez-moi ou pas je n'ai pas une seule seconde de répit. Pourquoi ? Parce qu'une des choses que je n'ai pas encore mentionnée est que j'ai récemment déménagé. Avec un bébé à la maison j'avais besoin de plus d'espace mais avant tout il me fallait un endroit plus sûr ! Car même si j'aimais vraiment cet appartement les escaliers étaient bien trop dangereux. Alors imaginez maintenant mes journées avec un bébé et un nouveau chez soi... Je vis au milieu de cartons depuis des semaines maintenant et j'ai l'impression que c'est sans fin ! Heureusement, de la famille et des amis sont venus m'aider la semaine dernière et c'est pour cette raison que je n'ai pas eu le temps de poster quoique ce soit sur le blog.
Bref, même si je ne vis plus dans ce joli petit appartement je tenais à partager avec vous les photos des changements que j'y ai réalisé. Alors, au cas où vous ne vous en souviendriez pas, vous pouvez voir juste ici à quoi cela ressemblait quand j'y ai emménagé. Et voici les dernières images que je vous ai montré sur le blog en commençant par le salon.
All the walls were completely white at the time and many things still needed to be done like hang the mirror, put the ceiling light...
Tous les murs étaient complètement blancs à l'époque et il restait encore beaucoup de choses à faire comme accrocher le miroir, mettre un luminaire au plafond...

But slowly slowly the things were beginning to take shape. And now here are pictures of living room just before my moving.
Mais petit à petit, les choses commençaient à prendre forme. Et voici maintenant des photos du salon juste avant mon déménagement.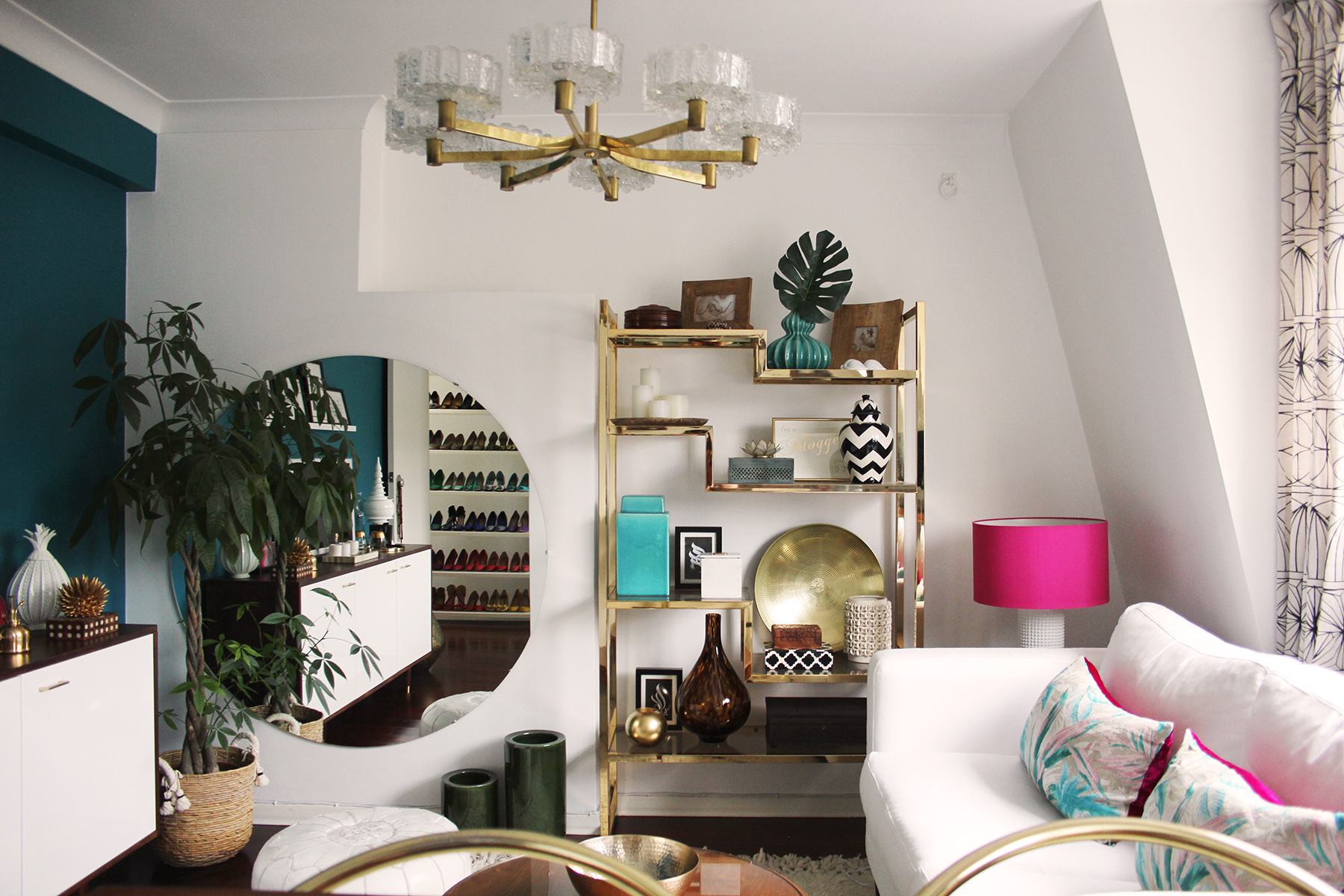 A few new items like the rug and the vintage coffee table. I didn't make any major changes but that teal wall makes a huge difference.
Quelques nouvelles pièces comme le tapis et la table basse vintage. Je n'ai pas fait de gros changement mais ce mur bleu canard fait une vraie différence.

Now the bedroom. The first biggest change in that room has been the colour that I showed you here.
Maintenant la chambre. Le premier grand changement de cette pièce a été la couleur que je vous avais montré ici.

I really wanted to have something warmer and that blush colour was just perfect for that.
Je voulais vraiment quelque chose de plus chaleureux et cette couleur rose blush était parfaite pour ça.

And then a baby arrived in my life and I had to make big changes to welcome my little one... I will show you very soon how I managed to add a nursery in that small space. But in the meantime stay tuned tomorrow as I will have a big surprise... but I won't say anymore on it!
Et ensuite un bébé est arrivé dans ma vie et j'ai dû faire de gros changements pour accueillir cette petite... Je vous montrerai très bientôt comment j'ai intégré un coin nurserie à ce petit espace. Mais en attendant, soyez-là demain car j'ai une grosse surprise... mais je ne vous en dis pas plus !