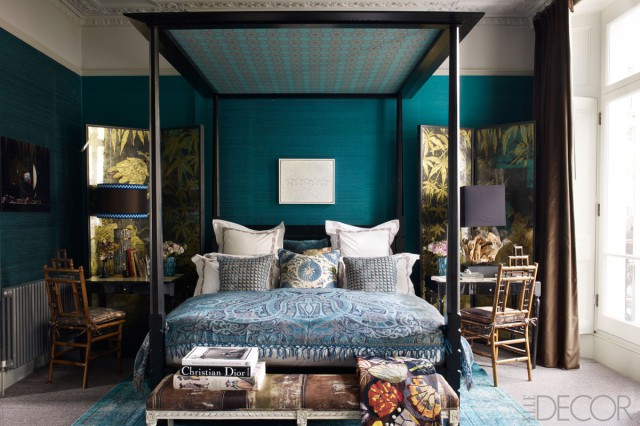 Welcome to this friendly and eclectic London home.
Bienvenue dans cet intérieur londonien chaleureux et eclectique.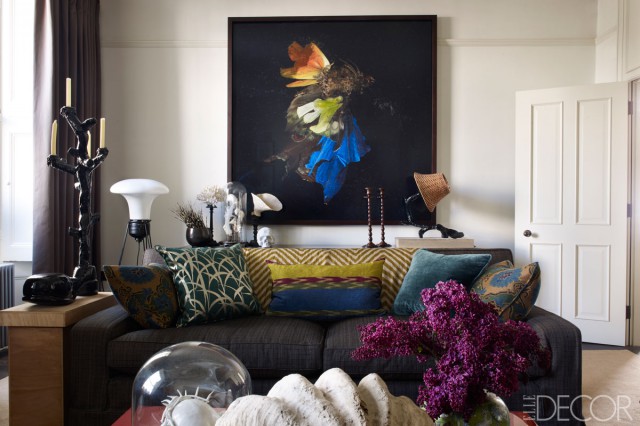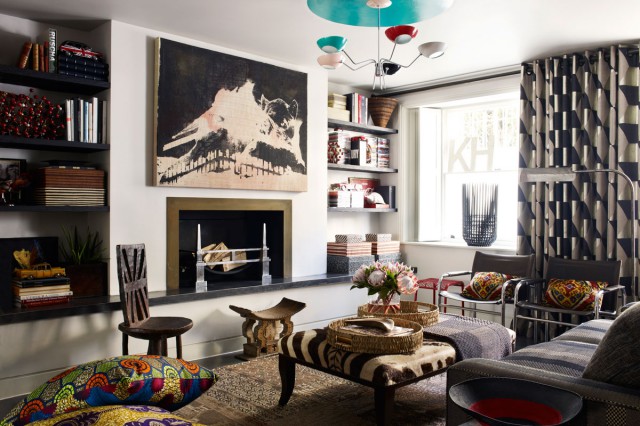 This former derelict row house now belongs to fashion editor Kim Hersov. She renovated and decorated it, thanks to her friend and designer Hubert Zandberg, with antique furniture, objects from the four corners of the world and all the treasures from her past. Eclectic decor and cozy rooms that I love. I like the contrast of the turquoise grasscloth on the bedroom walls with the chartreuse color of the screen patterns, the fabrics that bring splash of colors and the mix of vintage and ethnic furniture.
Cette ancienne maison mitoyenne abandonnée, appartient désormais à la rédactrice de mode Kim Hersov. Elle l'a rénovée et décorée, grâce à son ami et designer Hubert Zandberg, de meubles anciens, d'objets venus des quatres coins du monde et de tous les trésors de son passé. Une décoration eclectique et des pièces chaleureuses comme je les aime. J'aime le contraste du turquoise de la paille japonaise des murs de la chambre avec la couleur chartreuse des motifs du paravent, les touches de couleurs apportées par les tissus et le mélange de meubles vintages et éthniques.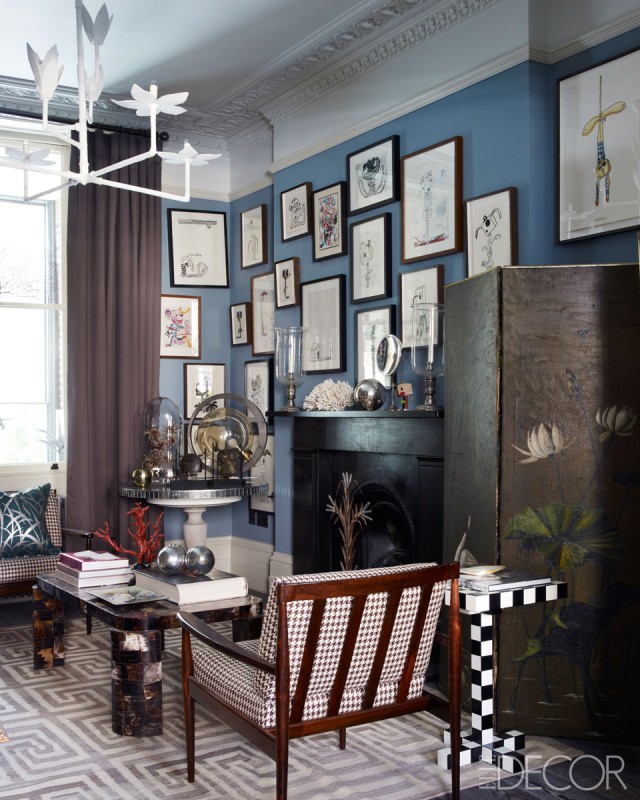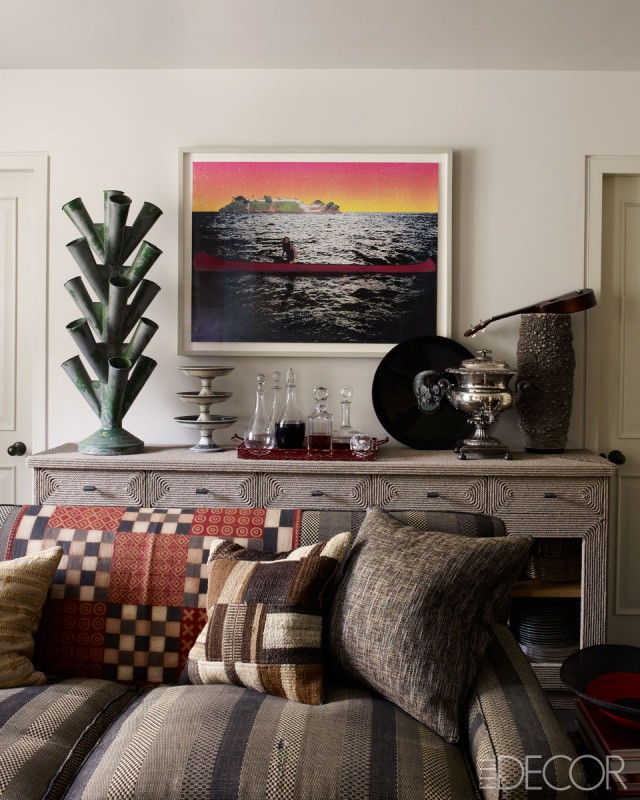 A beautiful and colorful wall gallery and African design cushions with wax fabric.
Une jolie galerie de tableaux colorés et des coussins aux motifs africains avec du tissu wax.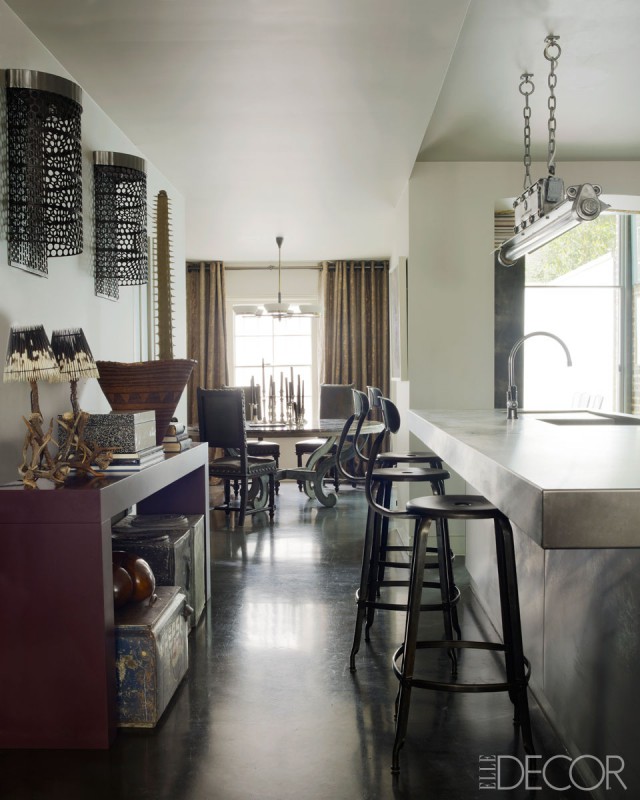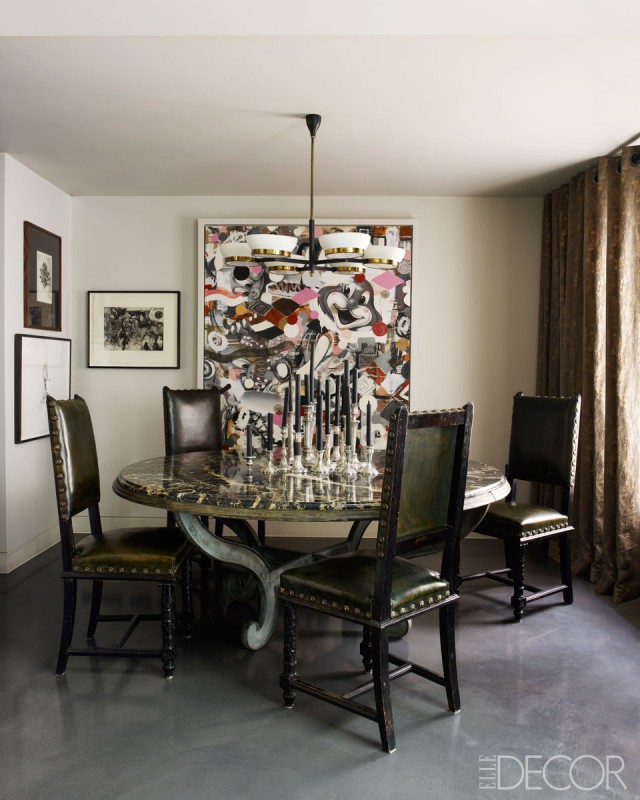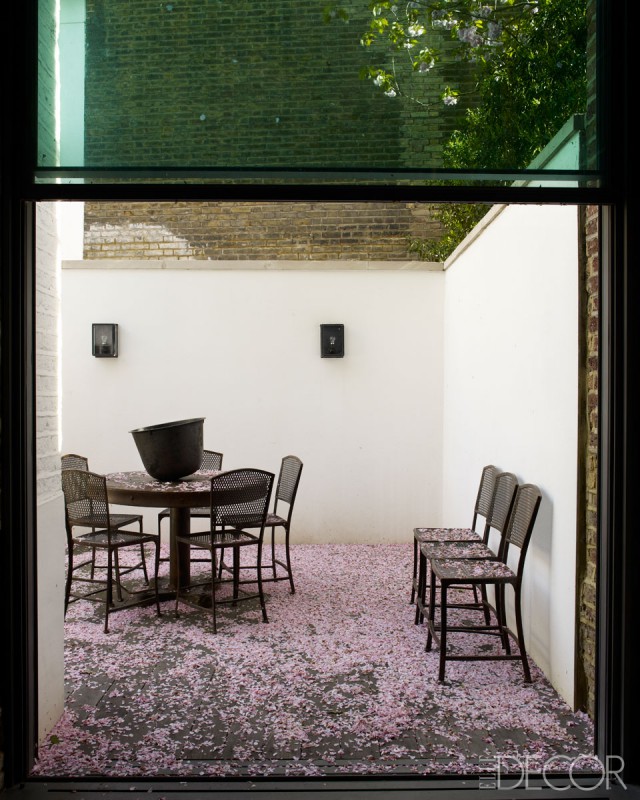 A patio in the heart of London ... the dream!
Un patio en plein coeur de Londres... le rêve !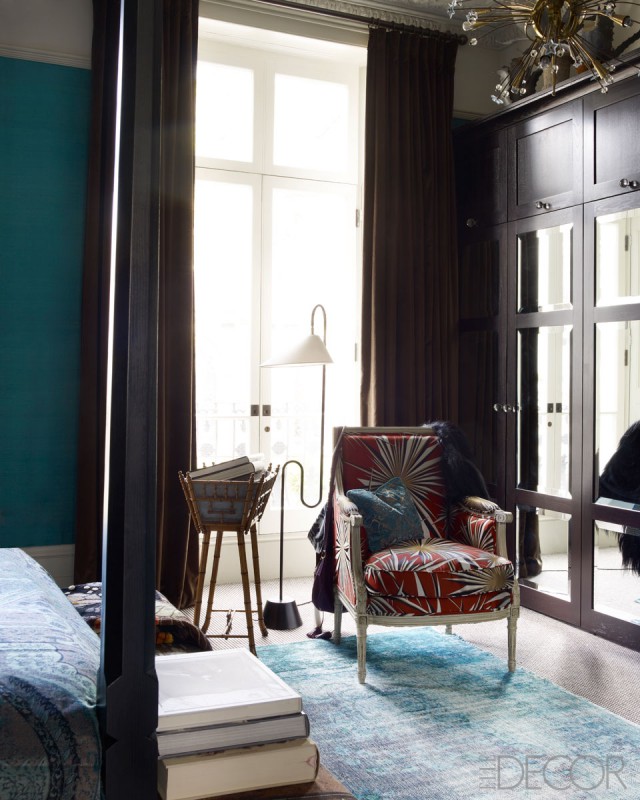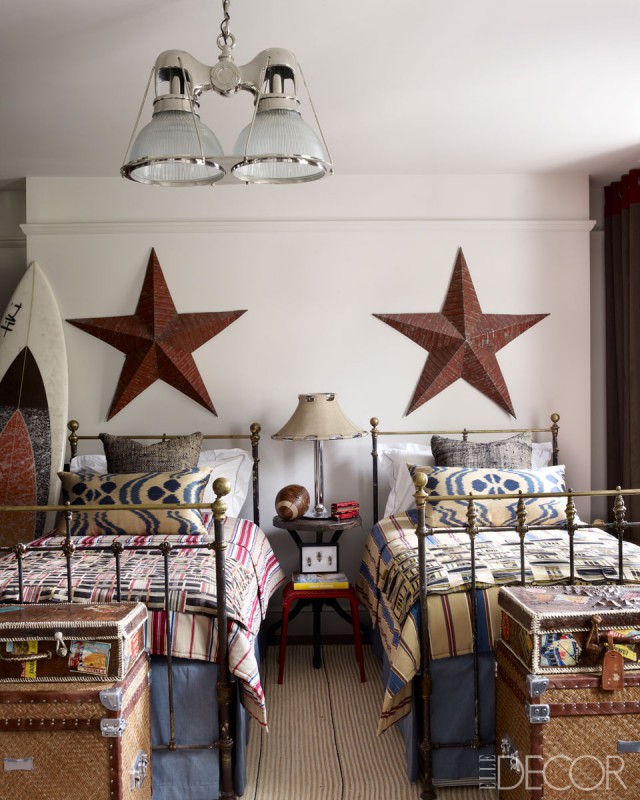 And lastly below my favorite, the bathroom. I love the tiles in the shower, the tub, the antique umbrella as a chandelier, the fireplace ... In short, you'll understand that I absolutely love everything about this room!
Et enfin ci-dessous ma pièce préférée, la salle de bain. J'adore les carreaux de la douche, la baignoire, l'ancienne ombrelle en guise de luminaire, la cheminée... Bref, vous aurez compris que j'aime absolument tout de cette pièce !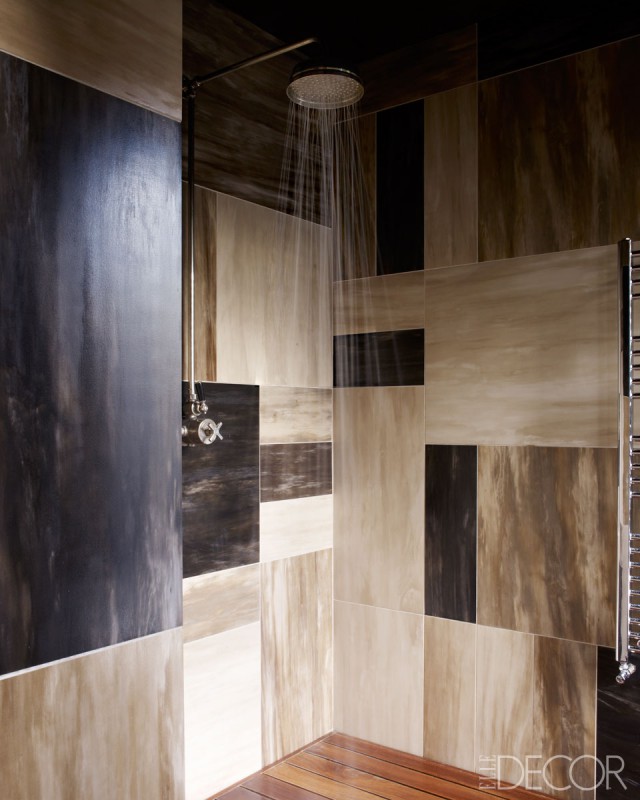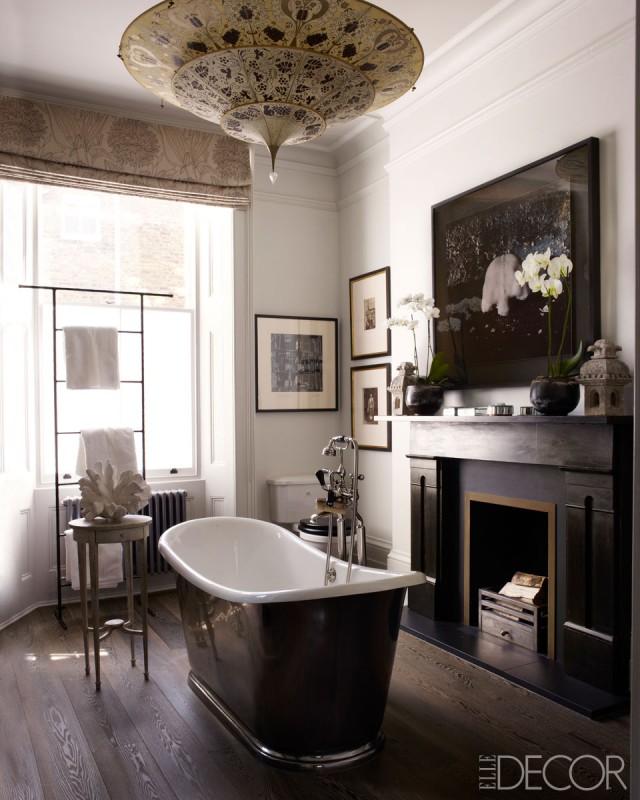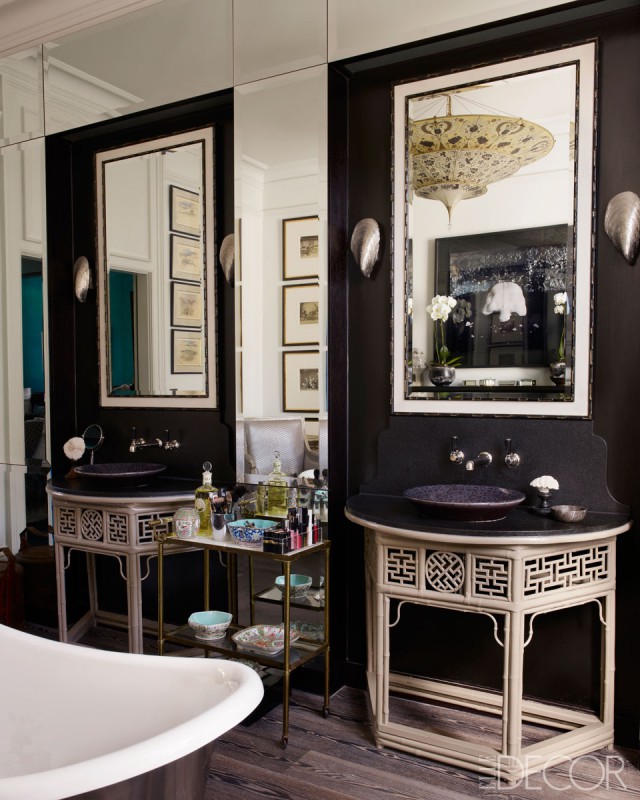 So what do you think of this eclectic home decor? Do you have a favorite room?
Alors, que pensez-vous de cette maison au décor eclectique ? Avez-vous une pièce préférée ?

Images source Elle Decor