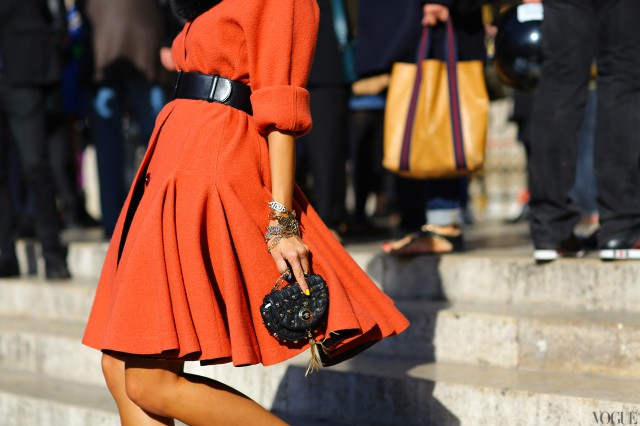 Hi, I hope you enjoyed our weekend?
Bonjour, j'espère que vous avez passé un excellent week-end ?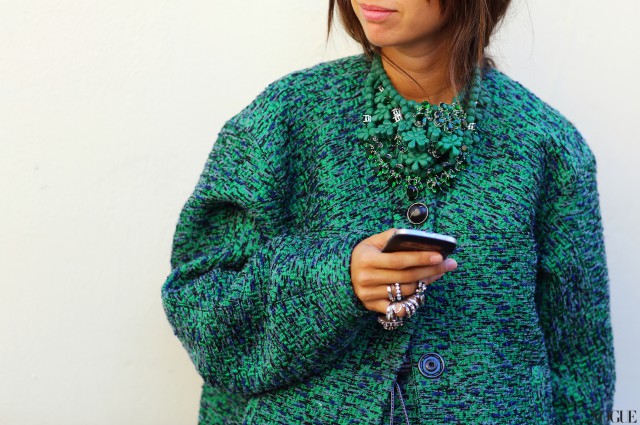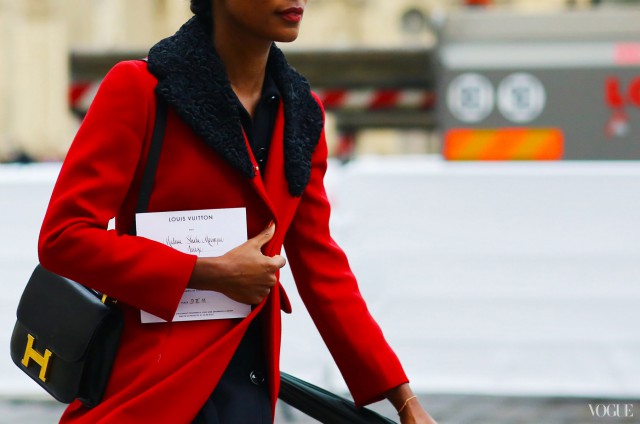 To begin this week, a post for girls only ... I already shared with you some street shots of the New York Fashion Week right here. And, as a parisienne I also had to show you some Paris street style pictures! These are not the fashion shows photos but the fashion you can see walking down the street or outside the catwalks. These girls who brighten your day with their bold and colorful outfits. This is the fashion I prefer because the inspiration of the woman who wears it has no limit, this is the daily fashion or to go out with friends, these audacious mixes of clothing and accessories that make us smile and we admire ... So here are some of my favorite Phil Oh snapshots.
Pour débuter cette semaine, un article réservé aux filles... J'avais déjà partagé avec vous quelques uns de ces clichés de la mode de rue de la Fashion Week de New York juste ici. Et, en tant que parisienne, je me devais de vous présenter également quelques photos de celle de Paris ! Il ne s'agit pas de photos de défilés mais bien de la mode que l'on peut croiser au détour d'une rue ou à l'extérieur des défilés. Ces filles qui illuminent votre journée par leurs tenues osées et colorées. C'est la mode que je préfère car elle peut laisser libre cours à l'inspiration de celle qui la porte, c'est la mode du quotidien ou pour sortir entre copines, ce sont ces mélanges audacieux de vêtements et accessoires qui nous font sourire et que l'on admire... Voici donc quelques uns des clichés de Phil Oh que je préfére.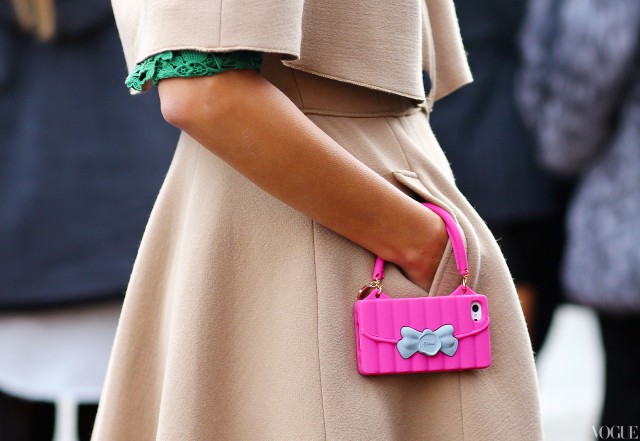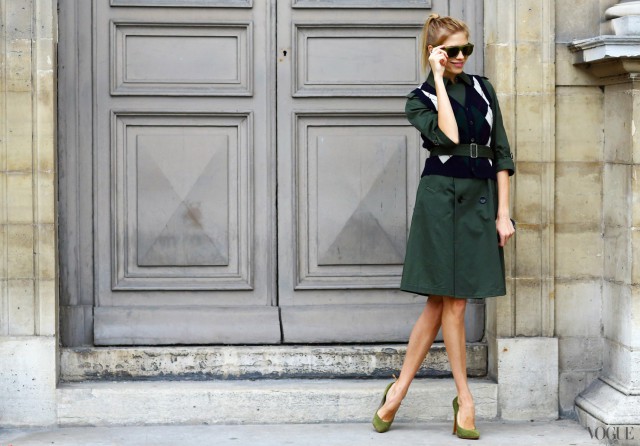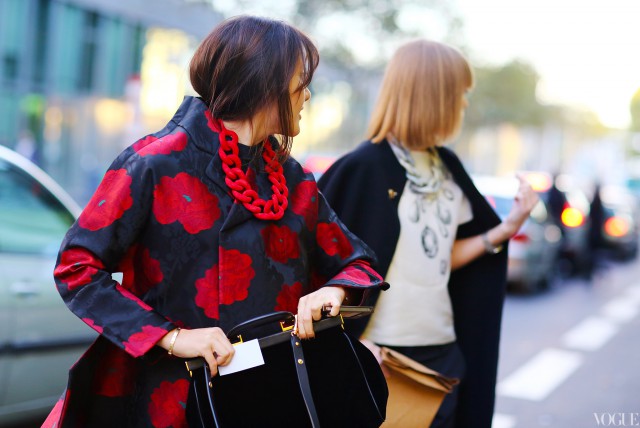 This black and red floral coat is gorgeous and the matching necklace is wonderful!
Je trouve ce manteau à fleurs noir et rouge magnifique et ce gros collier assorti est une merveille !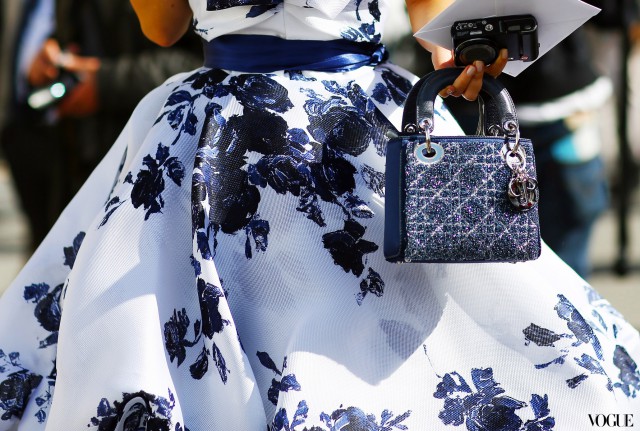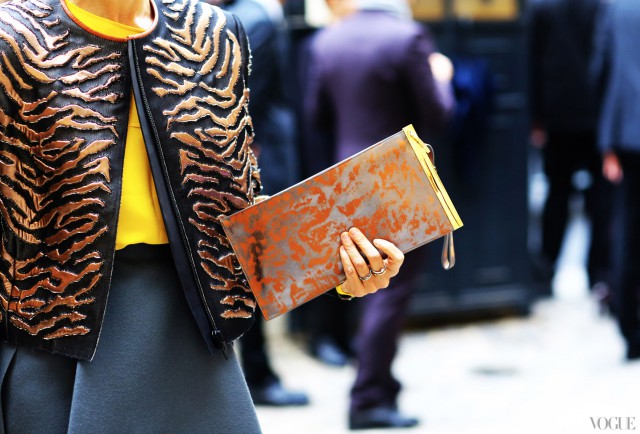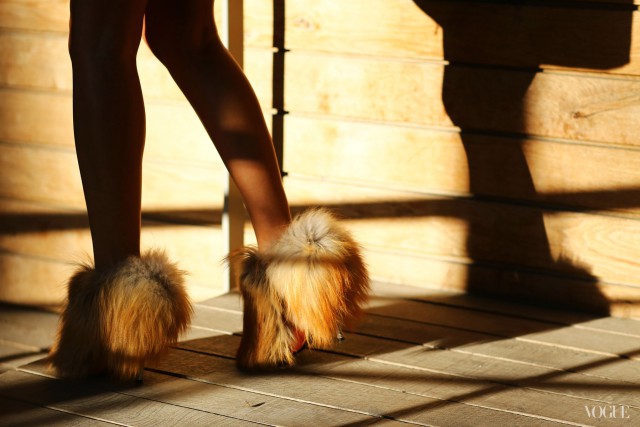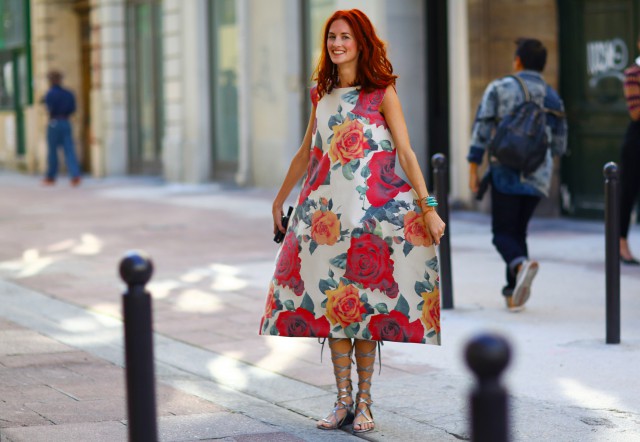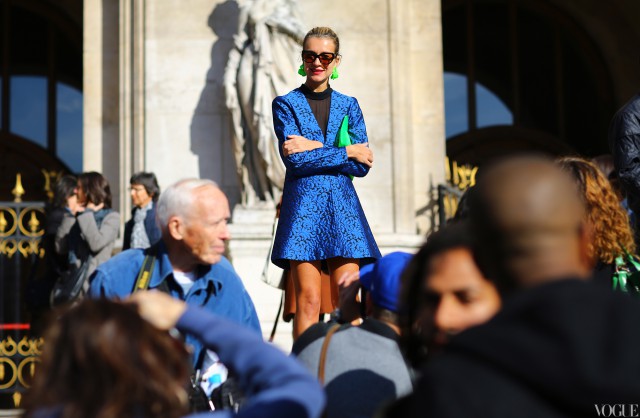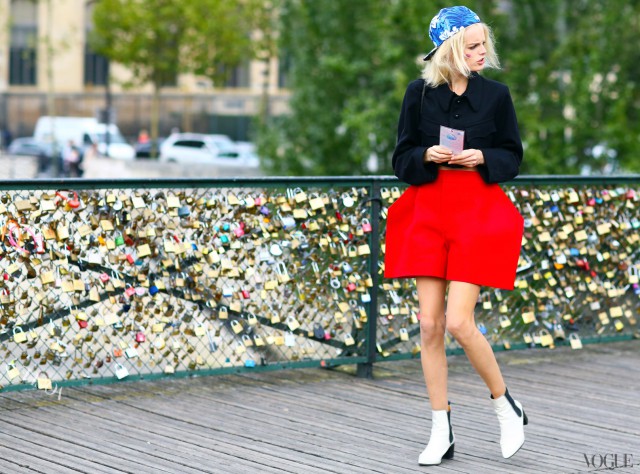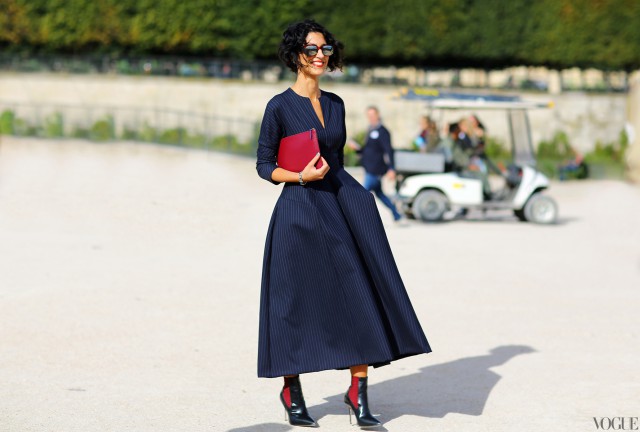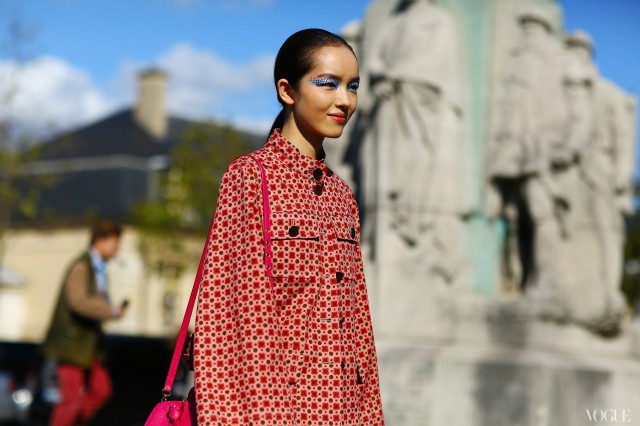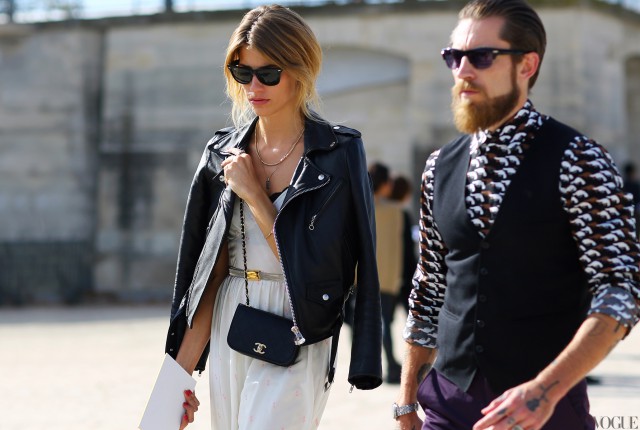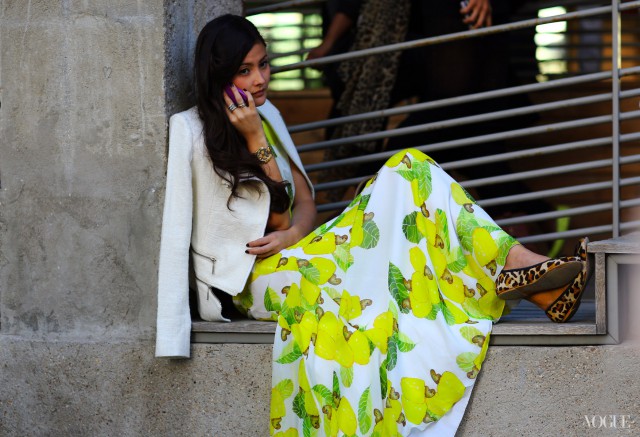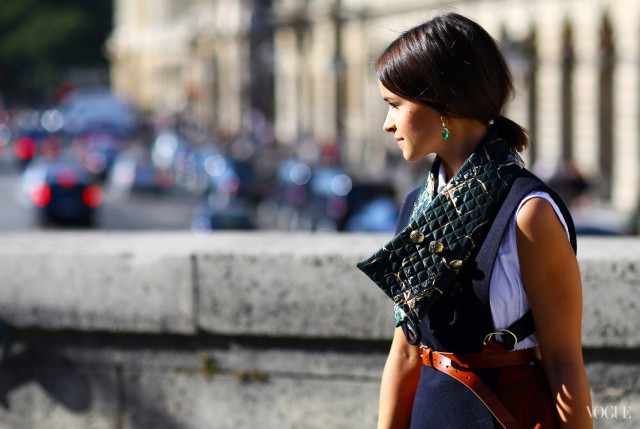 I hope all these colors will help you start the week in beauty and will sparkle your day ... Have a good week girls!
J'espère vous avoir mis des paillettes plein les yeux et que toutes ces couleurs vous aideront à commencer cette nouvelle semaine semaine en beauté... Bonne semaine à toutes !

Images source Vogue