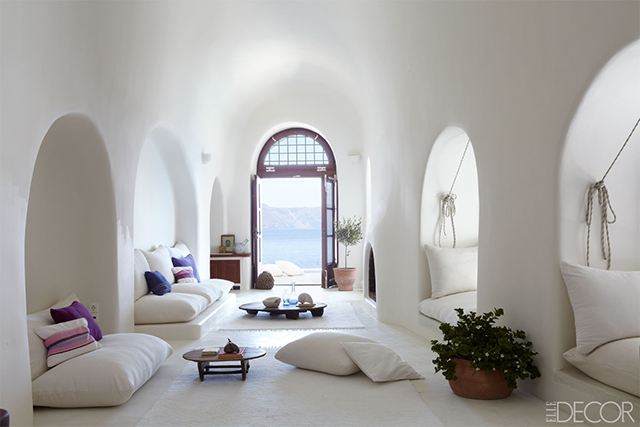 Hi everyone! The days go by and it's Spring, but temperatures are still cold here in Paris ...
Bonjour à tous ! Les jours passent et nous sommes au printemps, mais les températures sont toujours aussi fraîches ici à Paris...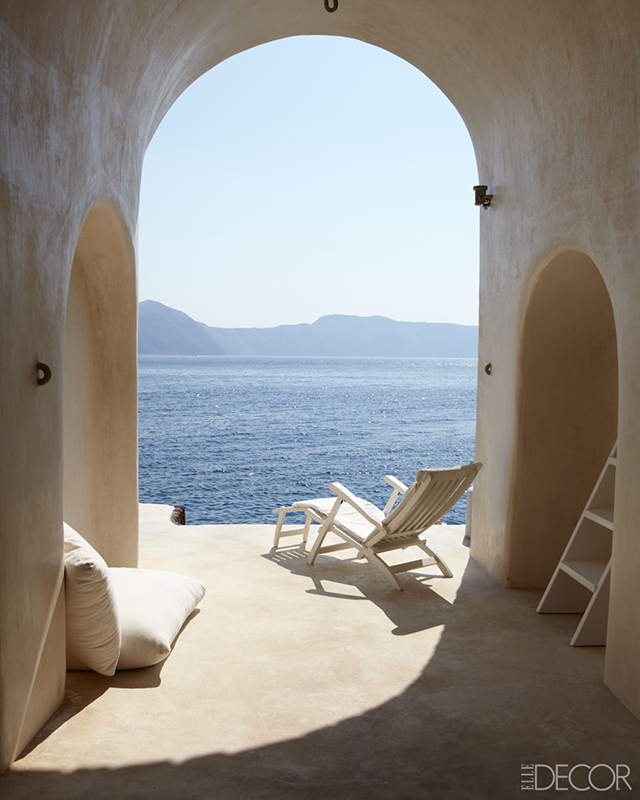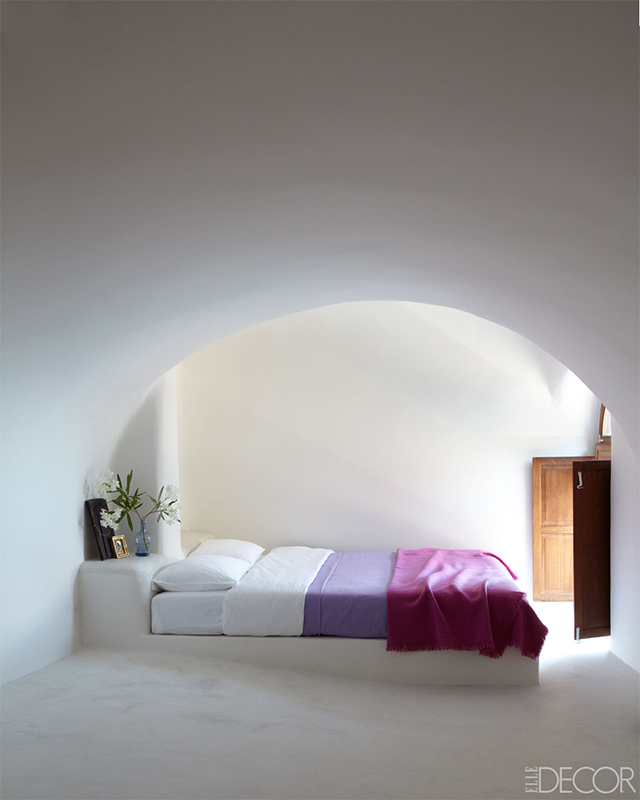 The lack of sun makes me want to go elsewhere, I feel a need of heat, sea and sand ... And no Spring Break for me unlike many of our friends overseas. So I content myself with dreaming of interiors that remind me of summer and I wanted to share with you a few pictures of one of these dream homes on the Greek island of Santorini. I think the images speak for themselves ... A waterfront house, away from everything where you could feel like alone in the whole world. A simple decor that leaves room for serenity in a soothing atmosphere of peace.
Ce manque de soleil me donne des envies d'ailleurs, de chaleur, de mer, de sable... Et non, pas de Spring Break pour moi contrairement à bon nombre de nos amis outre-atlantique. Alors je me contente de rêver à des intérieurs qui sentent bon l'été et je voulais donc partager avec vous ces quelques images d'une de ces maisons de rêve sur l'île grecque de Santorin. Je pense que les images parlent d'elles-mêmes... Une maison au bord de l'eau, loin de tout, où l'on se croirait presque seul au monde. Une déco simple qui laisse place à la sérénité, une ambiance douce et paisible.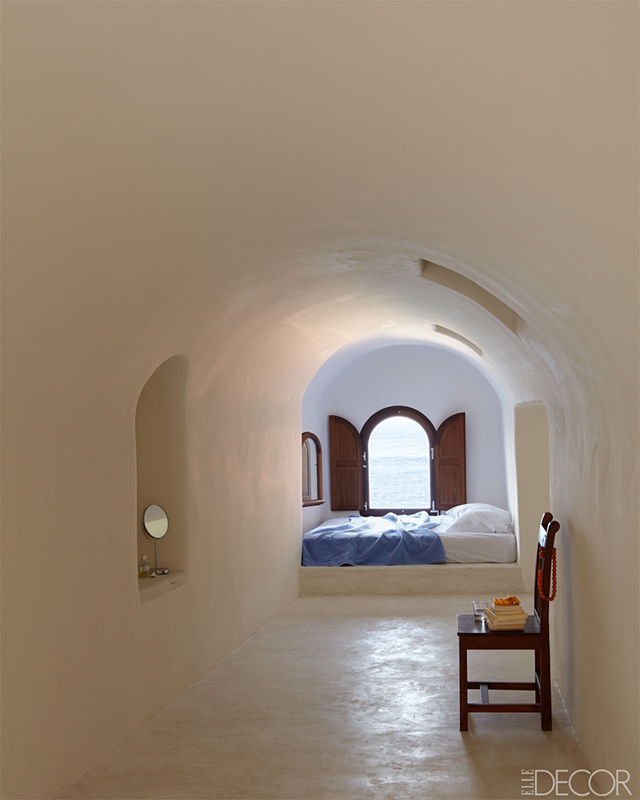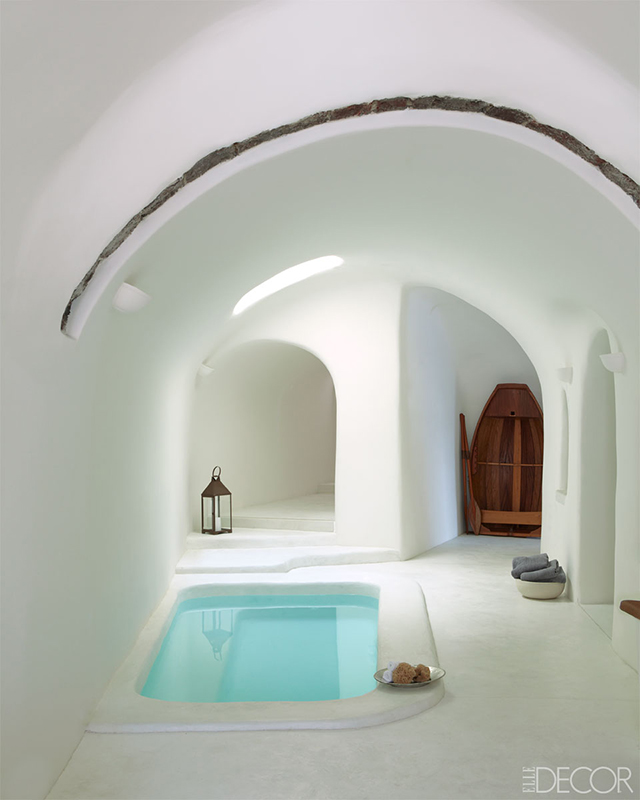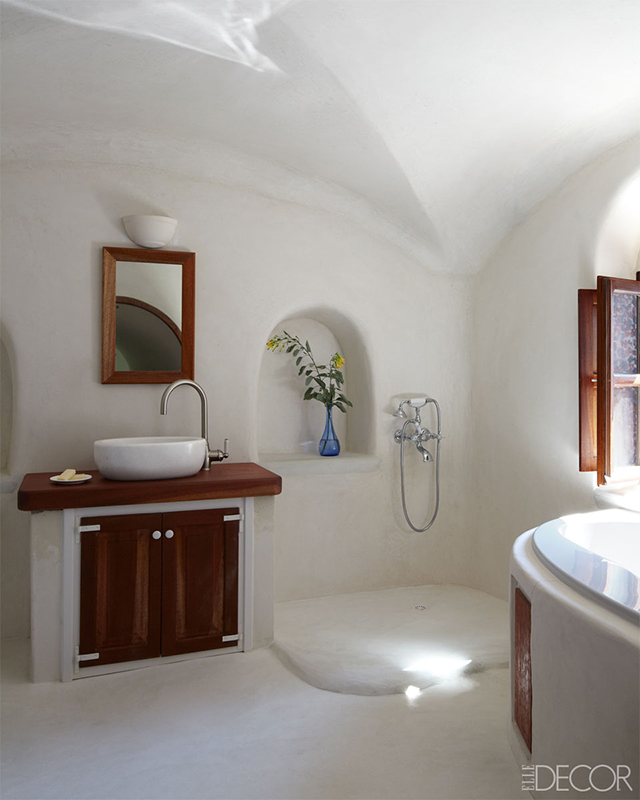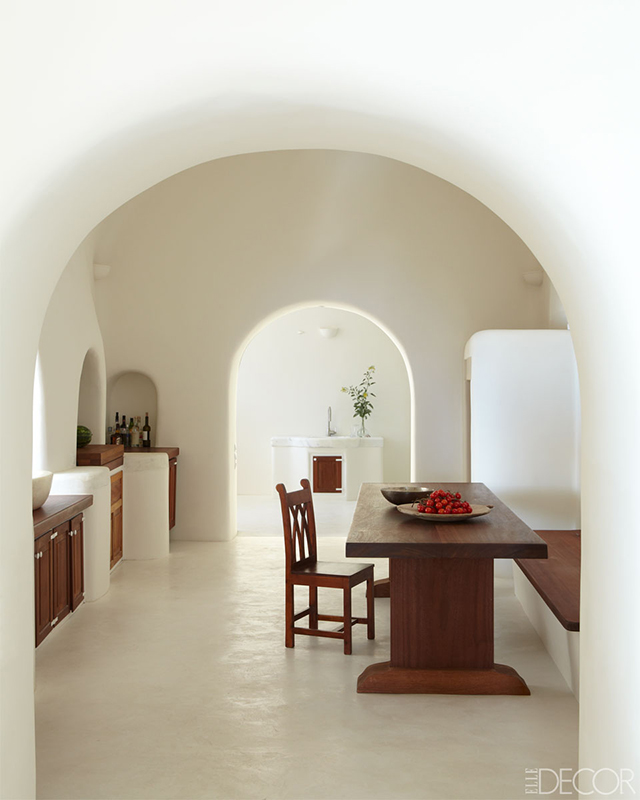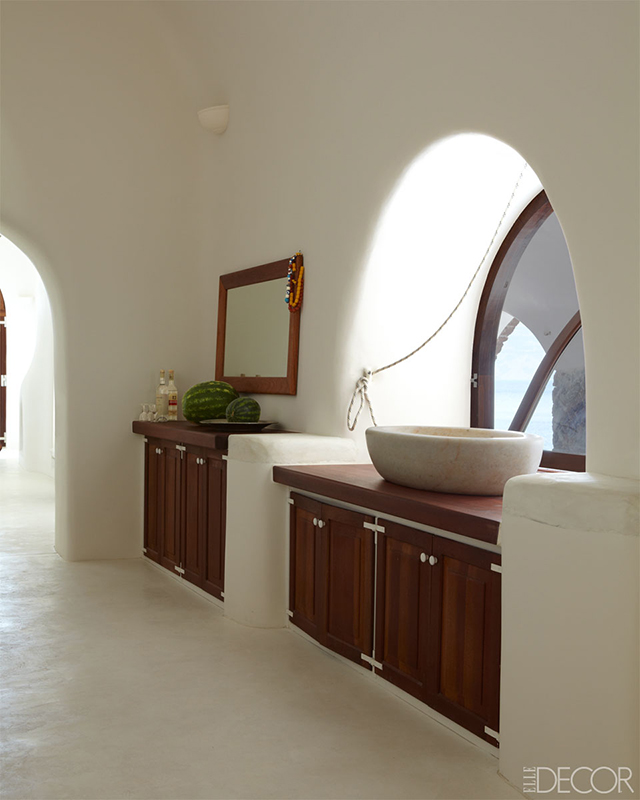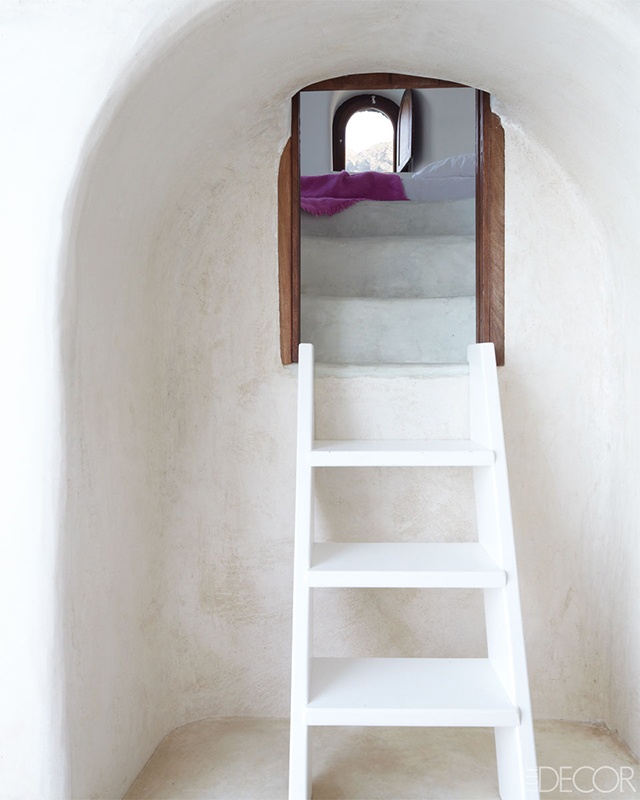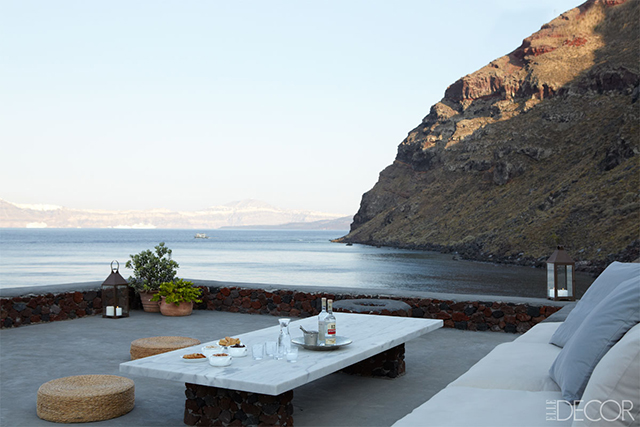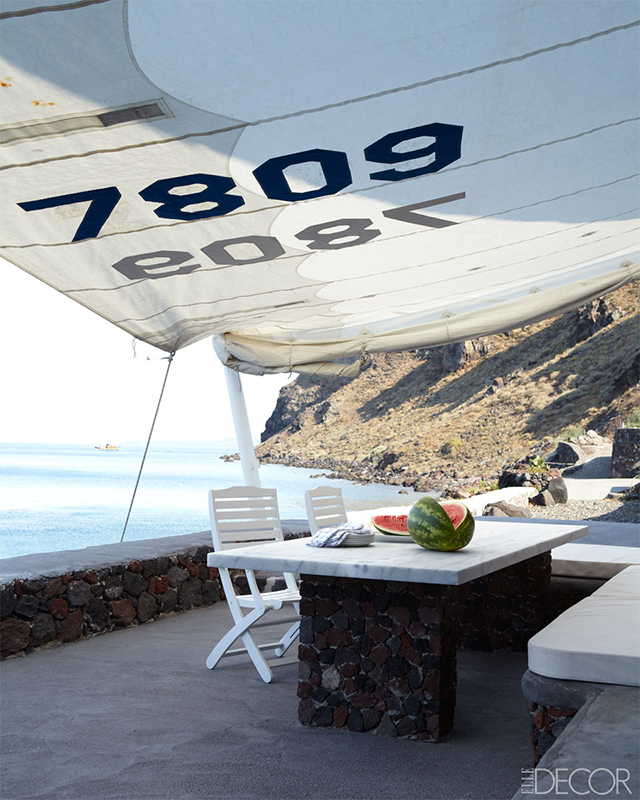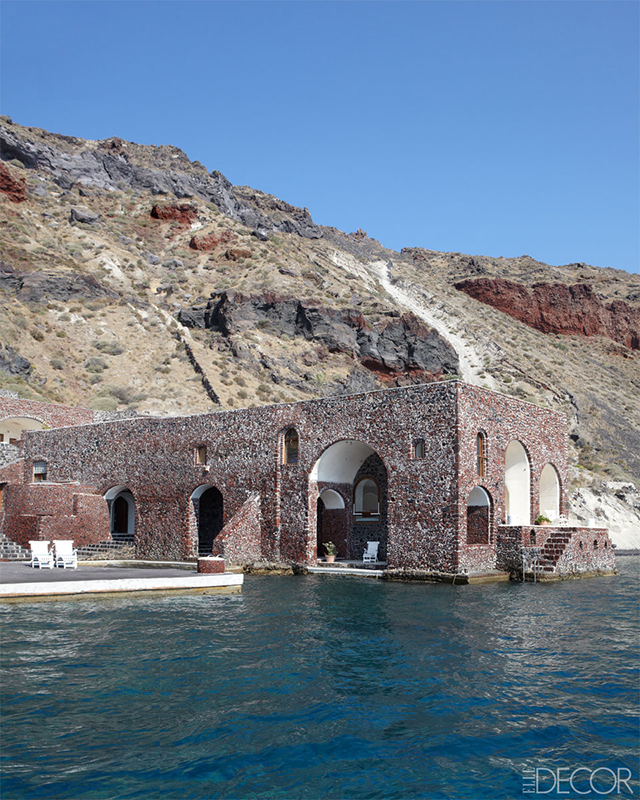 Exactly the kind of place where I would like to be right now ...! Not you?
Tout à fait le genre d'endroit ou je voudrais être à l'instant même...! Pas vous ?

Images source Elle Decor