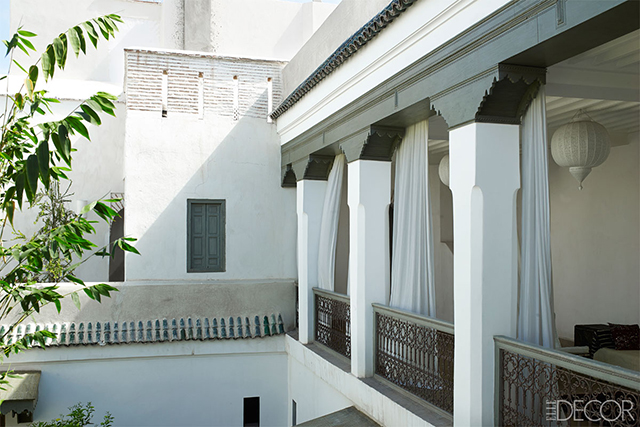 Here is the place I dream to be today ...
Voici l'endroit où je rêverais d'être aujourd'hui...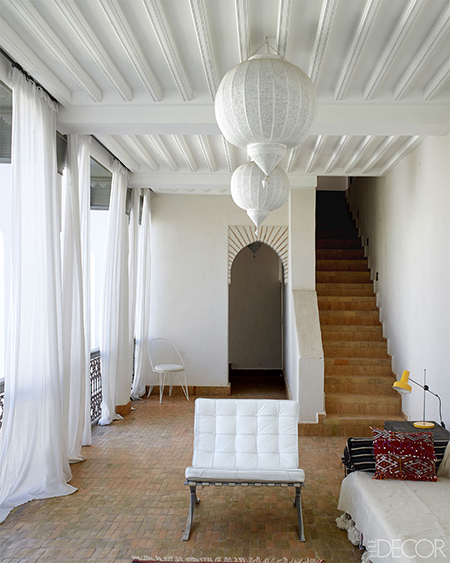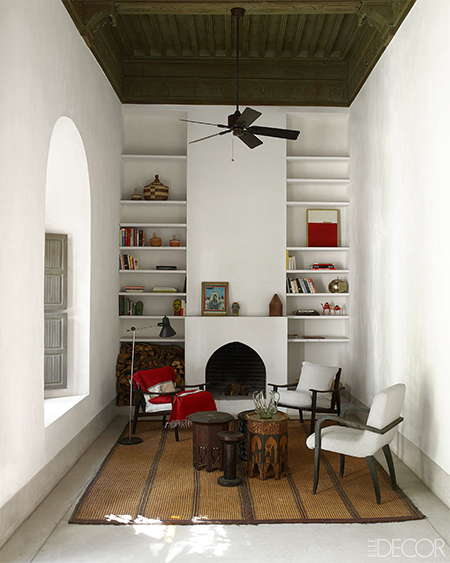 Unfortunately winter is not over yet and I have to say this is not my favorite season, far from it. I'm the kind of girl who loves the sun and warm temperatures. So believe me, if at the moment I could be in this gorgeous Moroccan riad I would undoubtedly be the happiest person on earth! I always dreamed of having a house with a inner courtyard, palm trees, relaxation areas outside ... This riad combines all this and the decor is beautiful. The white gives a sensation of serenity, a perfect blend of traditional features and contemporary furniture. This riad is a peaceful retreat in the heart of a big city such as Marrakech and I understand why the English owner has fallen in love with this oasis.
Malheureusement l'hiver n'est pas encore fini et je dois dire que ce n'est pas ma saison préférée, loin de là. Je suis le genre de fille qui aime le soleil et les températures chaudes. Alors croyez-moi, si à l'instant je pouvais être dans ce superbe riad marocain je serais sans nul doute la personne la plus heureuse sur terre ! J'ai toujours rêvé d'avoir une maison avec une cour intérieure, des palmiers, des petits coins de détente à l'extérieur... Ce riad réunit tout cela et la déco est également magnifique. Du blanc qui donne une sensation de sérénité, un mélange parfait d'éléments traditionnels et de mobilier contemporain. Ce riad est un refuge paisible en plein coeur d'une grande ville comme Marrakech et je comprends que la propriétaire anglaise soit tombée amoureuse de cette oasis.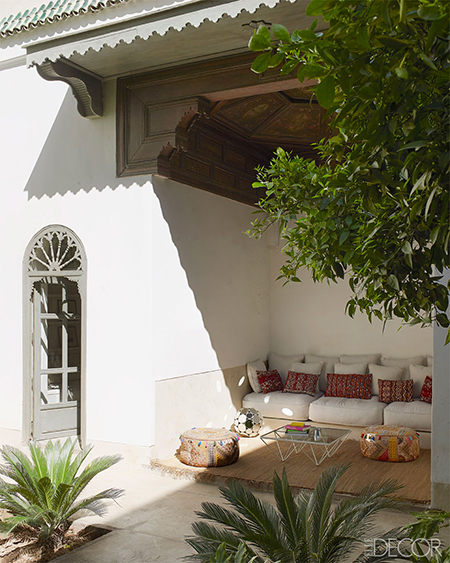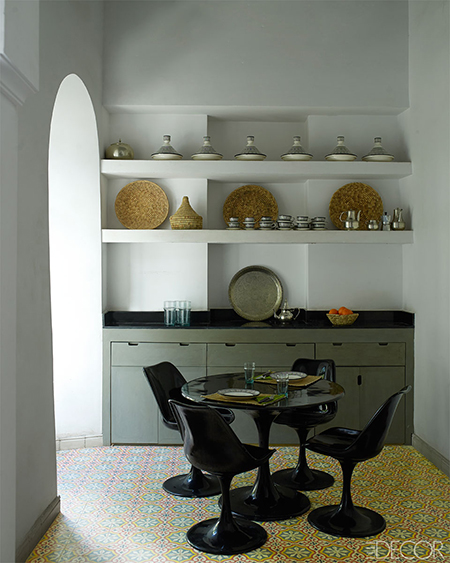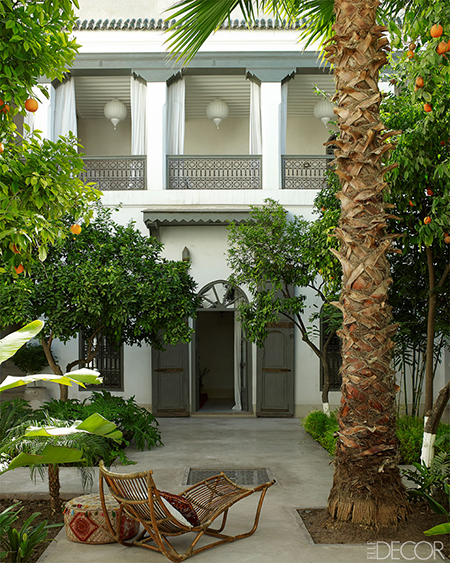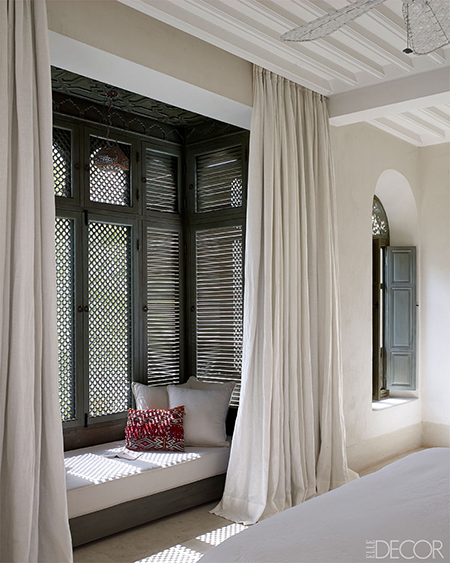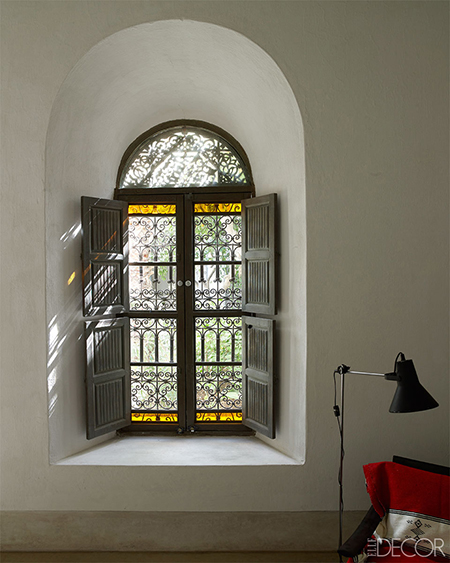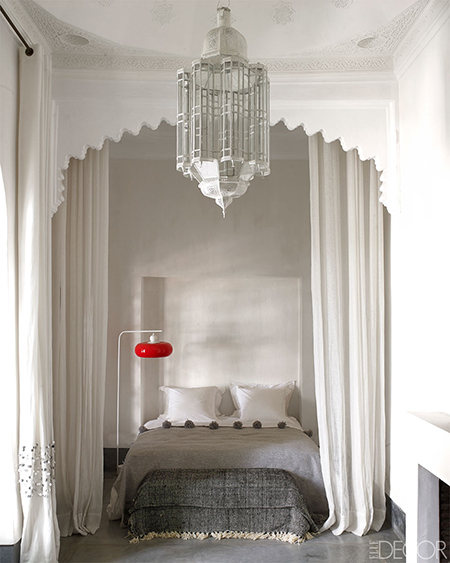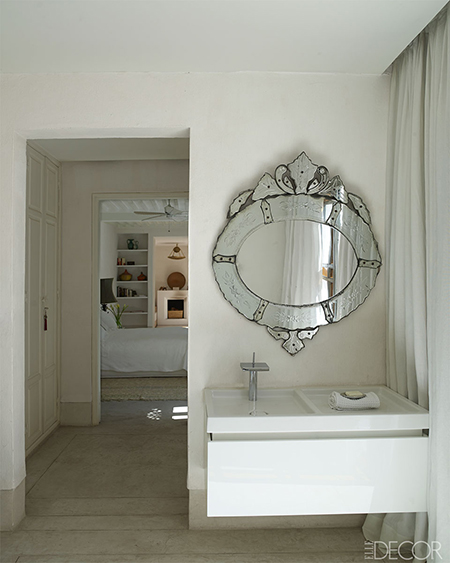 These Venetian mirrors are simply stunning!
Ces miroirs vénitiens sont tout simplement splendides !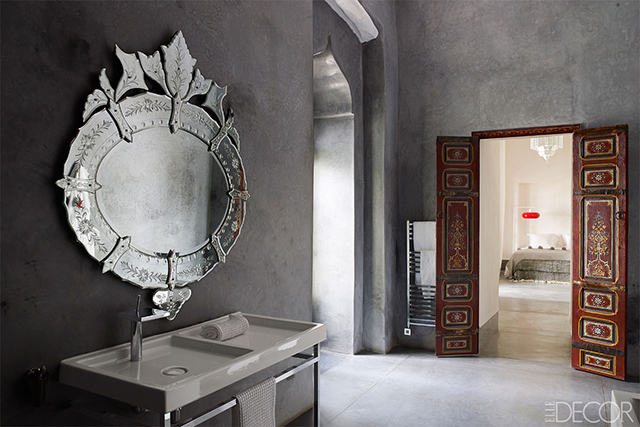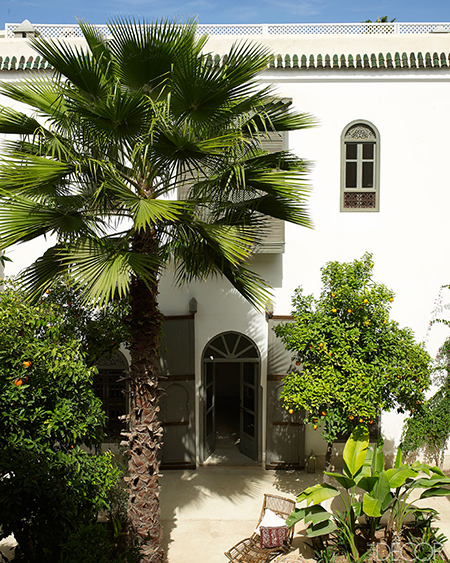 And what about you ... Does this place make you dream?
Et vous, cet endroit ne vous fait-il pas rêver ?

Images source Elle Decor