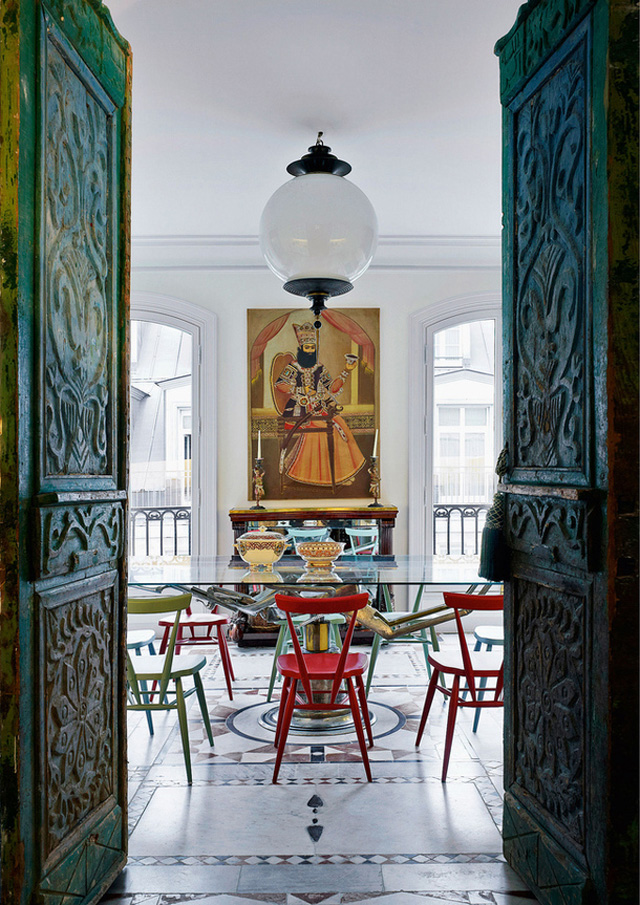 Bonjour, I hope you all had a great weekend!
Bonjour à tous, j'espère que vous avez tous passé un excellent week-end !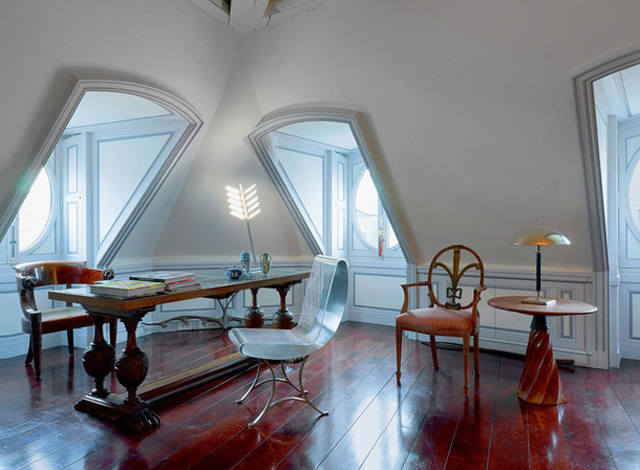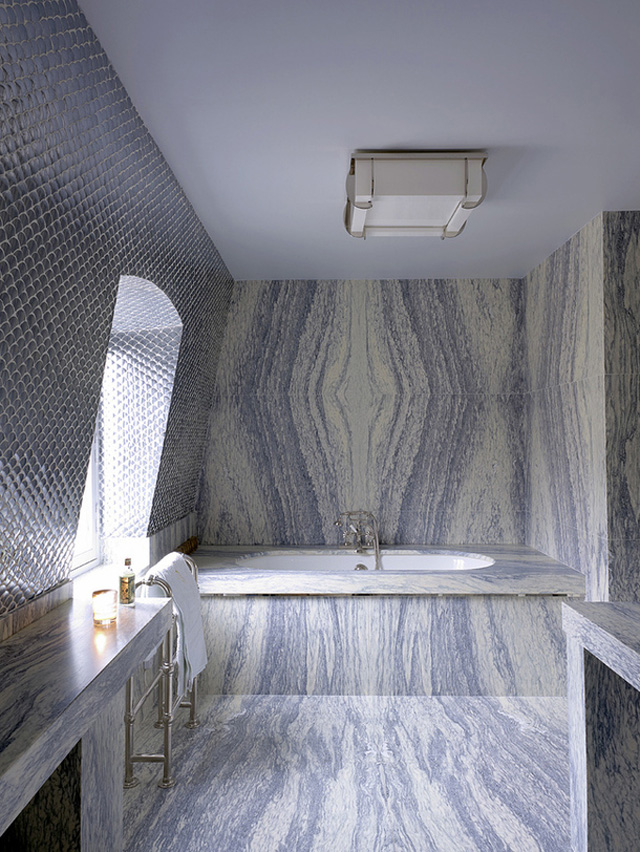 To begin this week, I would like to welcome you into a Parisian attic. It belongs to the one who said "I would hate for someone to look at my shoes and say, Oh my God, they look so comfortable" ... You are here chez Monsieur Christian Louboutin. Here no red soles, but a surprising and eclectic interior that makes us travel with these beautiful furniture and objects brought from all over the world. The bathroom is beautiful and very minimalist but my favorite here are the magnificent carved wooden doors! This is something I've always dreamed to have in my home ... J'adore!
Pour commencer cette semaine, je vous souhaite la bienvenue dans un appartement parisien situé sous les toits. Il appartient à celui qui a dit "Je détesterais que quelqu'un regarde mes chaussures et disent, Oh mon Dieu ! Elles ont l'air si confortables"... Vous êtes ici chez Monsieur Christian Louboutin. Ici pas de semelles rouges, mais un intérieur éclectique et surprenant qui nous fait voyager avec ces magnifiques meubles et objets rapportés des quatre coins du monde. La salle de bain est splendide et très minimaliste mais ce que j'aime avant tout ce sont les magnifiques portes en bois sculpté ! C'est une chose que j'ai toujours rêvé d'avoir chez moi... J'adore !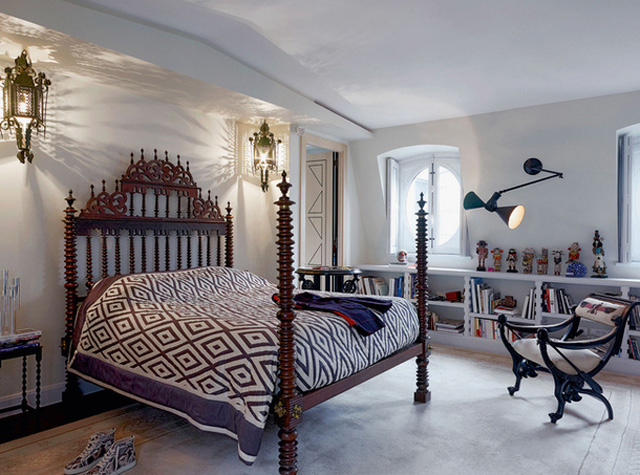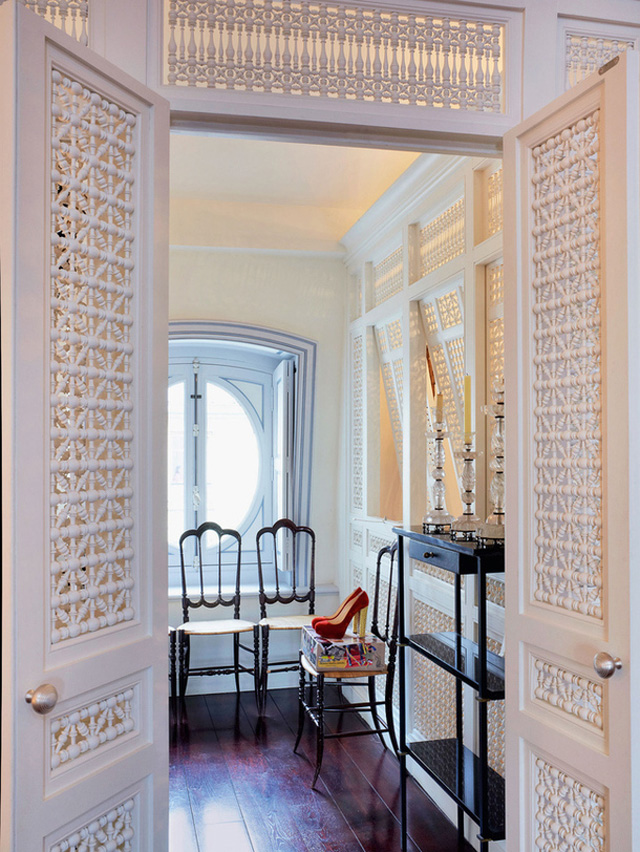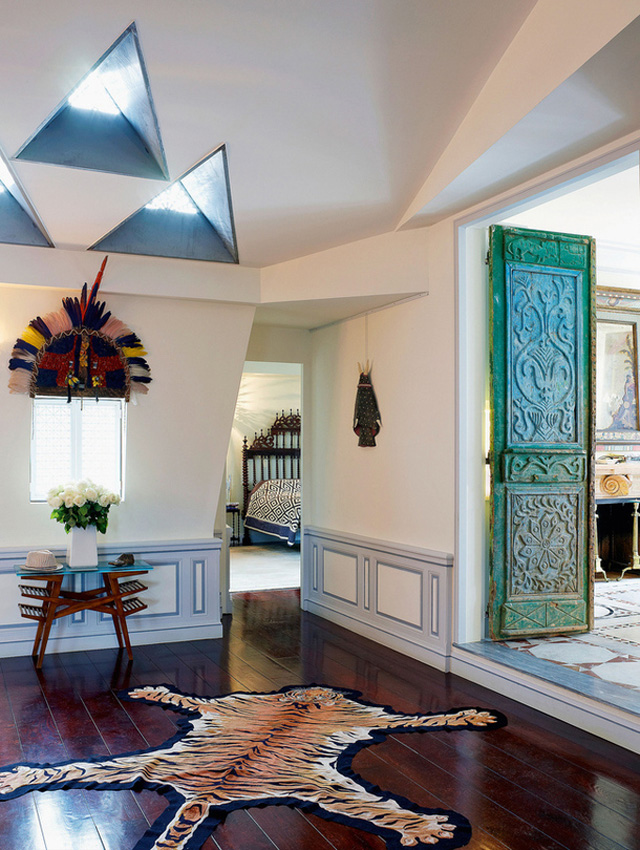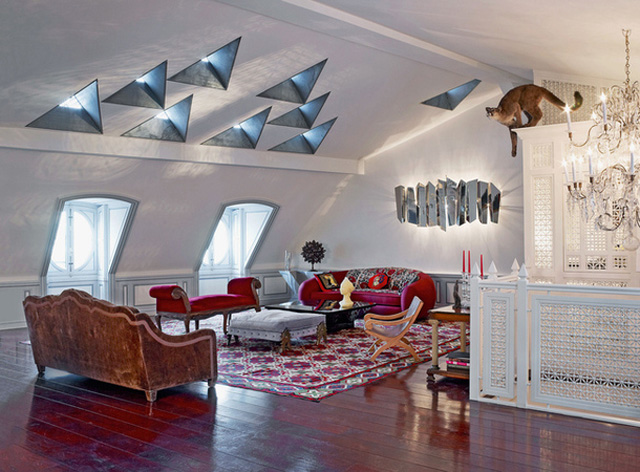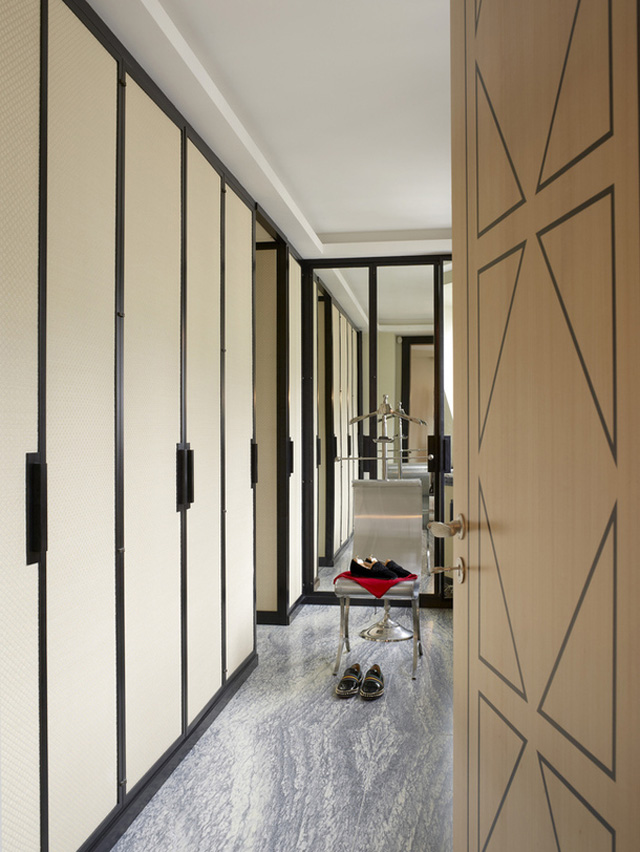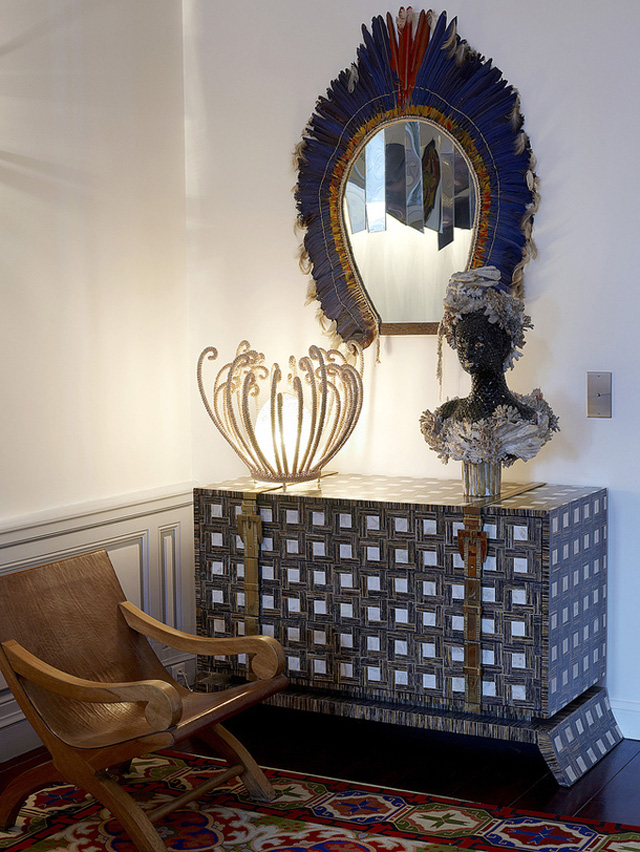 After these beautiful pictures, see you tomorrow and I wish you a lovely week!
Après ces belles images, je vous dis à demain et vous souhaite une bonne semaine !

Images source Loveisspeed