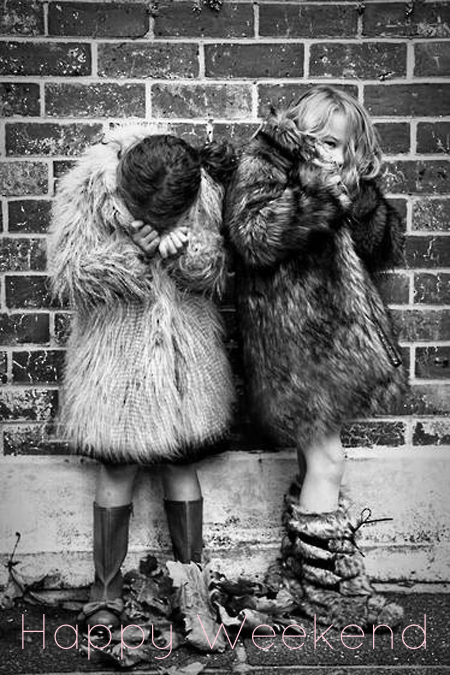 Today begins a new month but it is above all the beginning of the weekend!
Aujourd'hui commence un nouveau mois mais c'est surtout le début du week-end !
I don't know what your plans are for the next two days, but if you go out do like the two little beauties of the picture and wrap up warm because it is cold outside! For my part, I have a lot of things to do before my departure because I'll be away for a few days next week ... But don't worry I'll be here with you on Monday!
Have a lovely weekend!
Je ne sais pas quels sont vos projets pour les deux prochains jours mais si vous sortez faites comme les deux petites beautés de la photo et couvrez-vous bien car il fait froid dehors ! Pour ma part, j'ai pas mal de choses à faire avant mon départ car je vais m'absenter quelques jours la semaine prochaine... Mais ne vous inquiétez pas je serai bien là avec vous lundi !
Passez un bon week-end !

Image source Return to Eden via Dallas Shaw