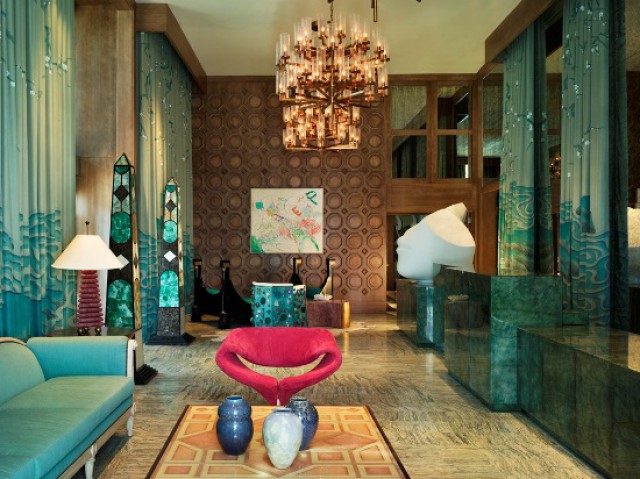 Hi everyone! This is the last day of my "Designer Week". So to finish off, I wanted to introduce you, the one that to me is currently the best interior designer of the time: Kelly Wearstler.
Bonjour à tous ! C'est le dernier jour de ma "Designer Week". Alors pour finir en beauté, je tenais à vous présenter, celle qui à mes yeux est aujourd'hui la meilleure décoratrice d'intérieur du moment : Kelly Wearstler.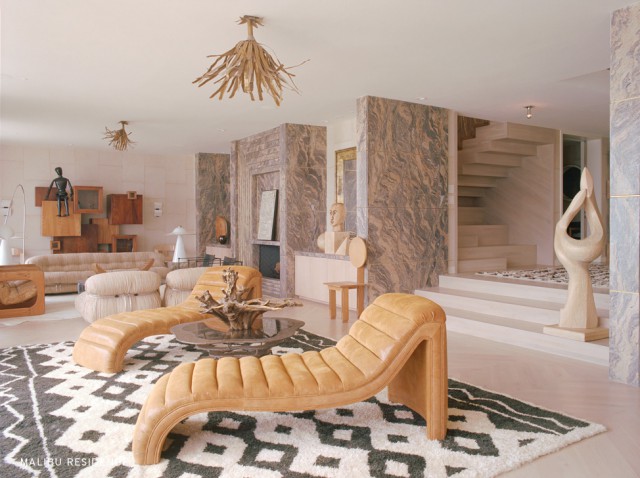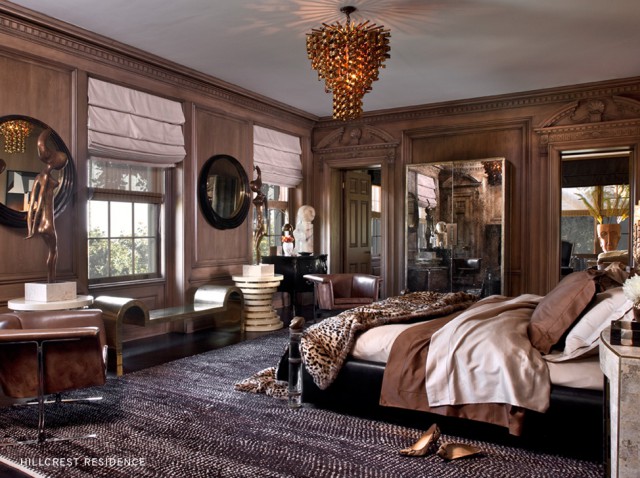 How can we not mention that name when talking about decorating ... Kelly Wearstler is not only talented, she's a genius of design! Her interiors are always amazing, you never tire of watching them. She has an eye for detail that makes the places she designs so unique. I love the way she uses colors, how she combines furniture, accessories and textures. Kelly Wearstler does not follow the trend, she creates it! This is her who is behind the comeback of gold in the decor that we see more and more in many magazines. Here are a few pictures of Kelly Wearstler's world you've probably seen on many sites.
Comment ne pas évoquer ce nom lorsque l'on parle de décoration... Kelly Wearstler n'est pas seulement talentueuse, c'est un génie du design ! Ses intérieurs sont toujours surprenants, on ne se lasse pas de les regarder. Elle a le souci du détail qui fait des lieux qu'elle a décoré des endroits uniques. J'aime la façon dont elle utilise les couleurs, comment elle associe les meubles, les accessoires et les textures. Kelly Wearstler ne suit pas la tendance, elle la crée! C'est d'ailleurs elle qui est à l'origine du retour en force du doré dans la déco que l'on voit de plus en plus dans de nombreux magazines. Voici donc quelques photos de l'univers de Kelly Wearstler que vous avez déjà certainement vu sur de nombreux sites.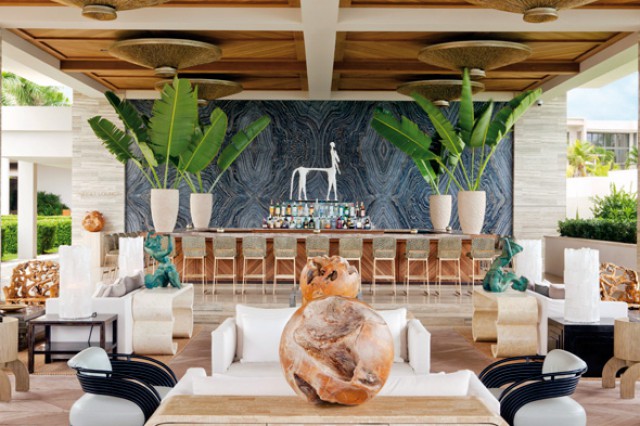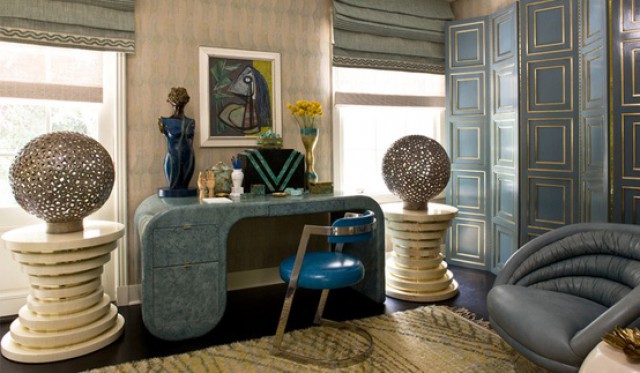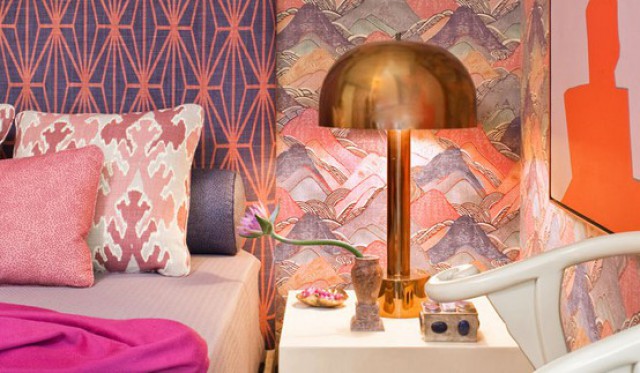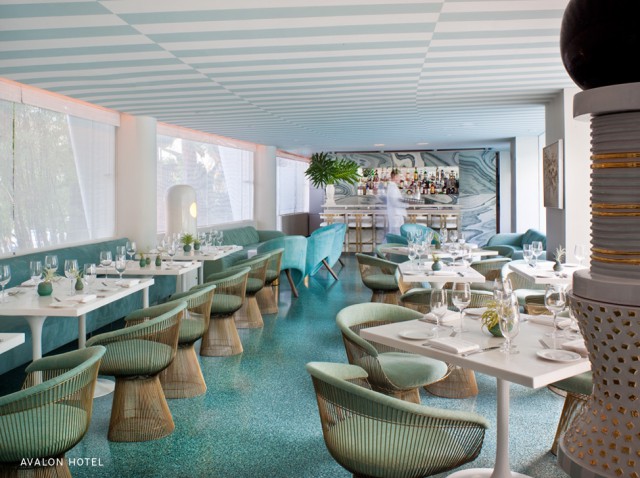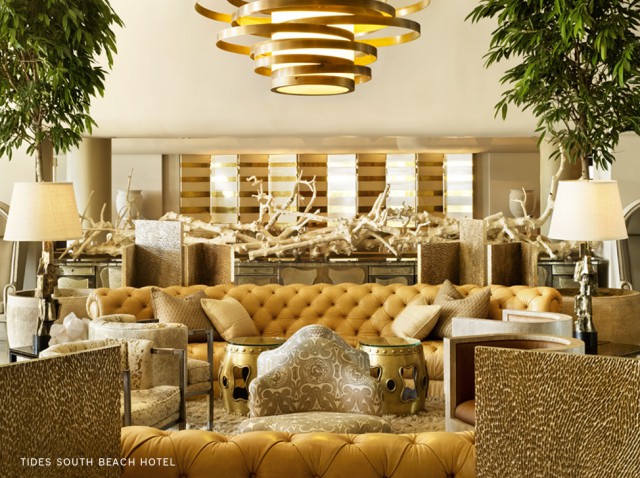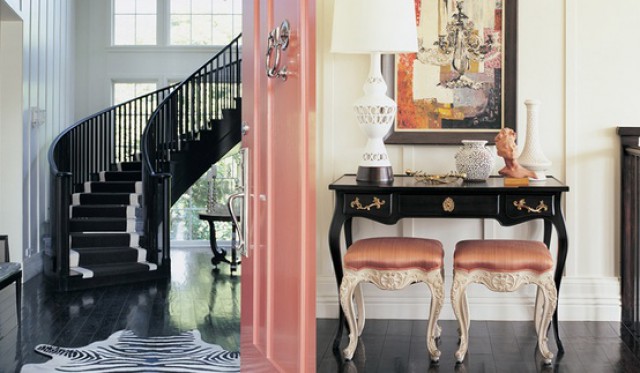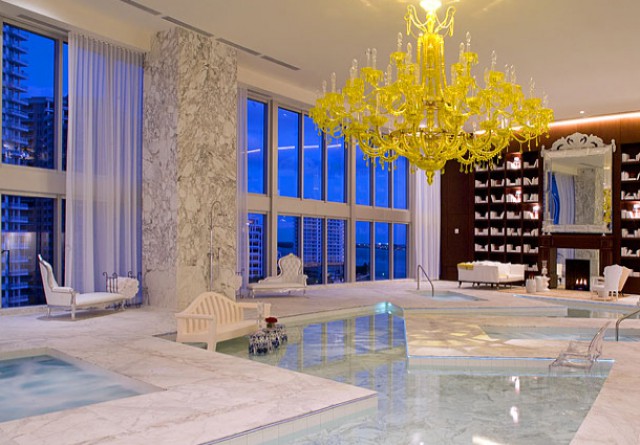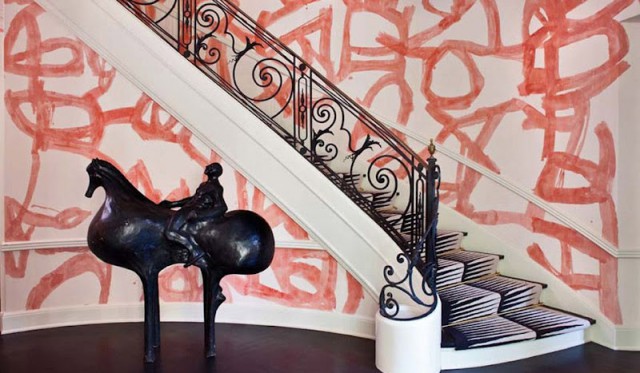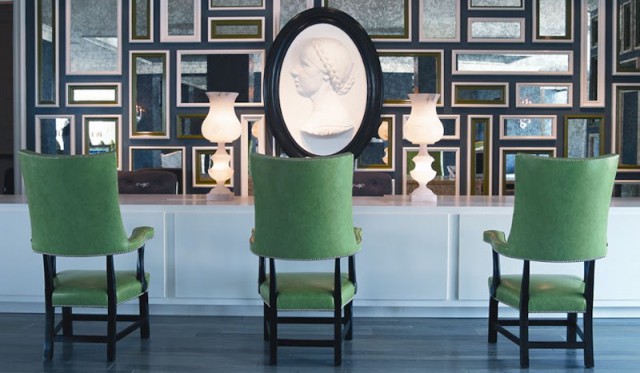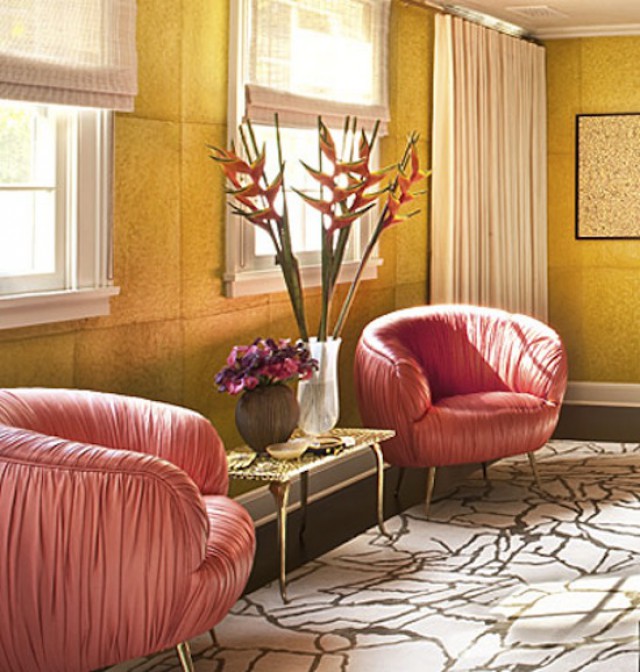 J'ADORE these pink leather chairs!!! If anyone knows where we can find them...
J'ADORE ces fauteuils en cuir rose !!! Si quelqu'un sait où l'on peut les trouver...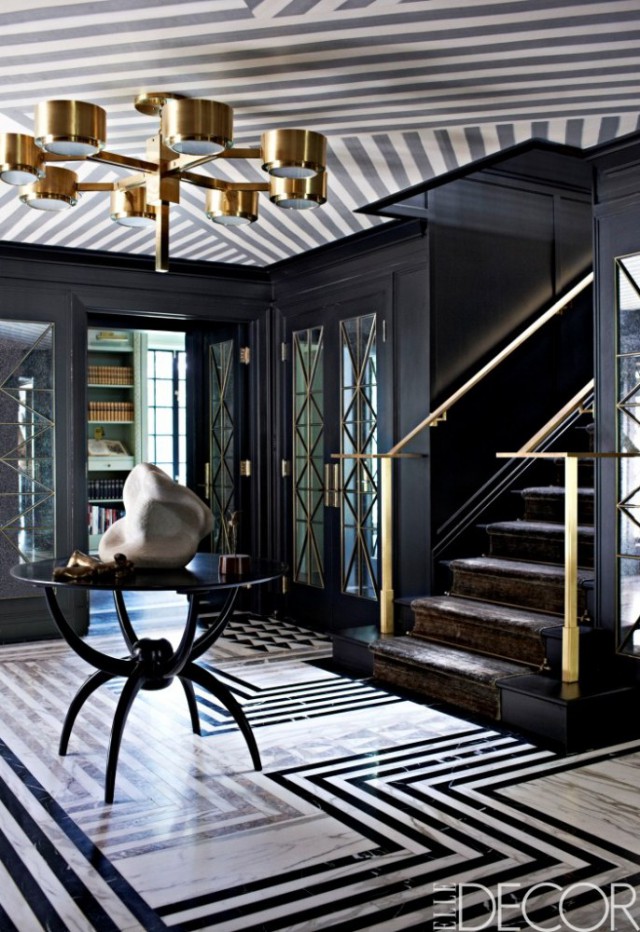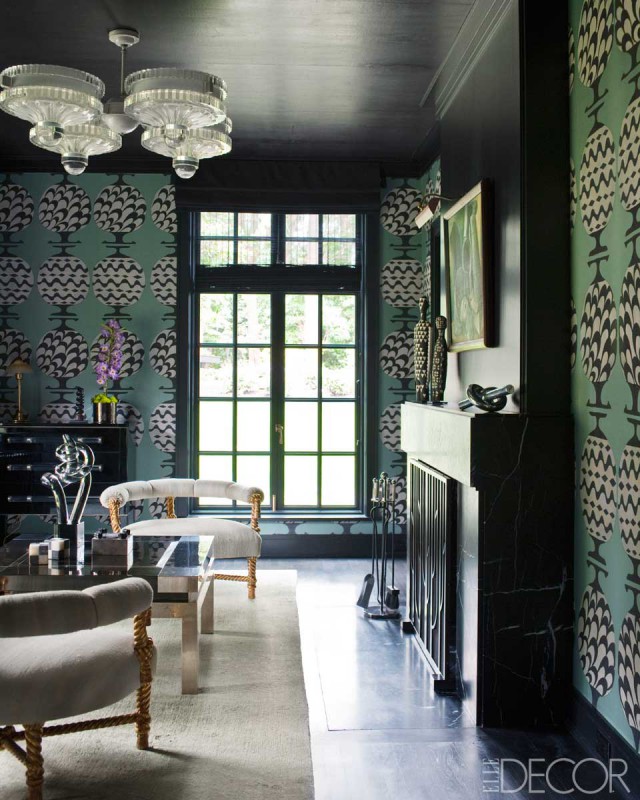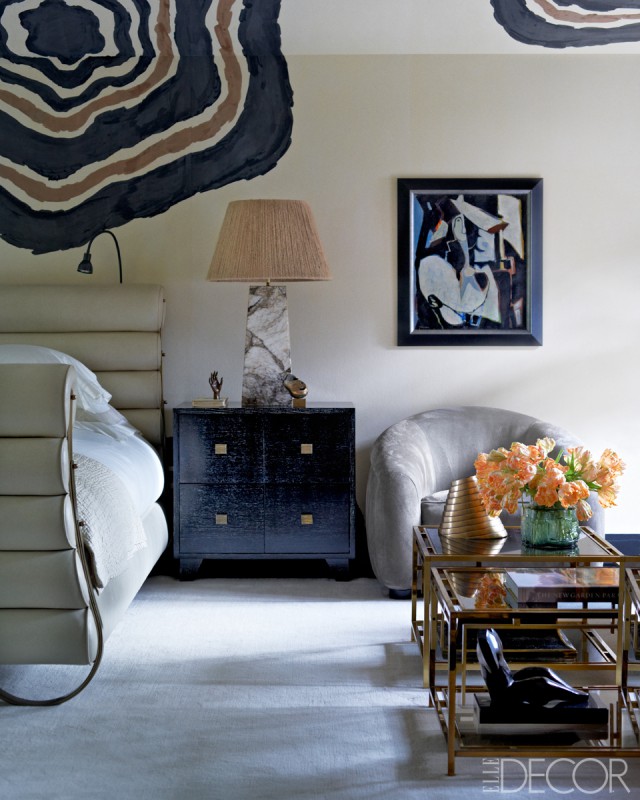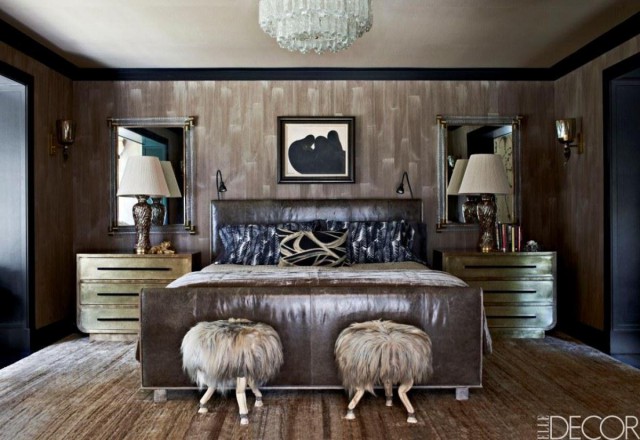 I hope you enjoyed this week into the world of some of my favorite designers. There are many others that I unfortunately could not mention but I will not fail to do so through my posts. And you, what do you think of the designers that I presented? Do you have a crush on a particular designer?
J'espère que vous avez apprécié ce voyage dans le monde de quelques uns de mes décorateurs préférés. Il y en a bien d'autres que je n'ai malheureusement pas pu évoquer mais je ne manquerai pas de le faire au fil de mes articles. Et vous, que pensez-vous des designers que je vous ai présentés ? Avez-vous un coup de coeur pour un décorateur en particulier ?

Images source 1-11, 12-13, 14, 15-18