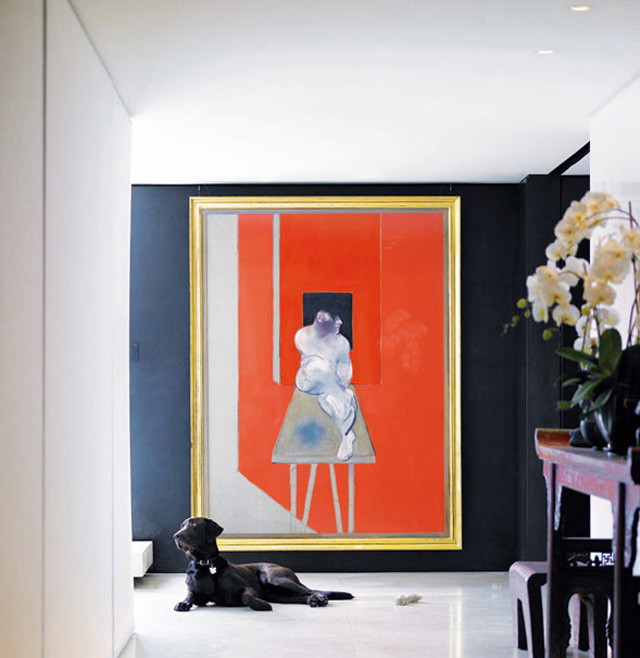 Hi everyone, I hope you all had a great weekend in your home sweet home for those like me who are facing the snow!
Bonjour à tous, j'espère que vous avez tous passé un bon week-end bien au chaud pour ceux qui comme moi sont confrontés à la neige !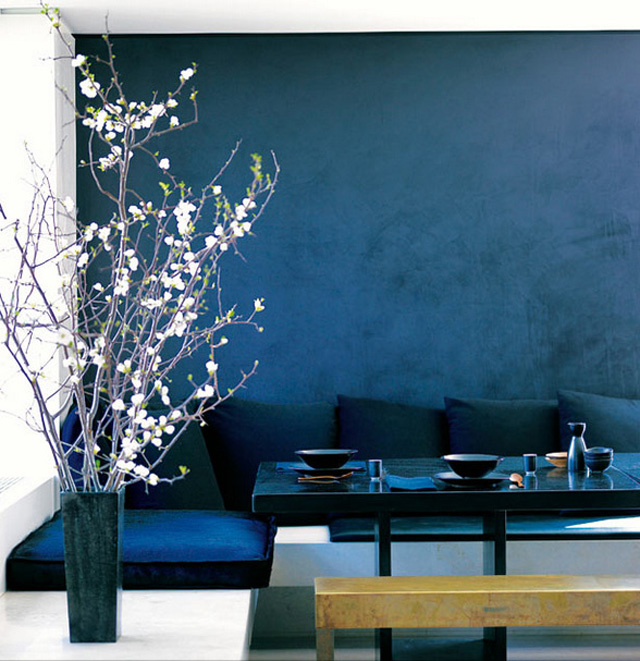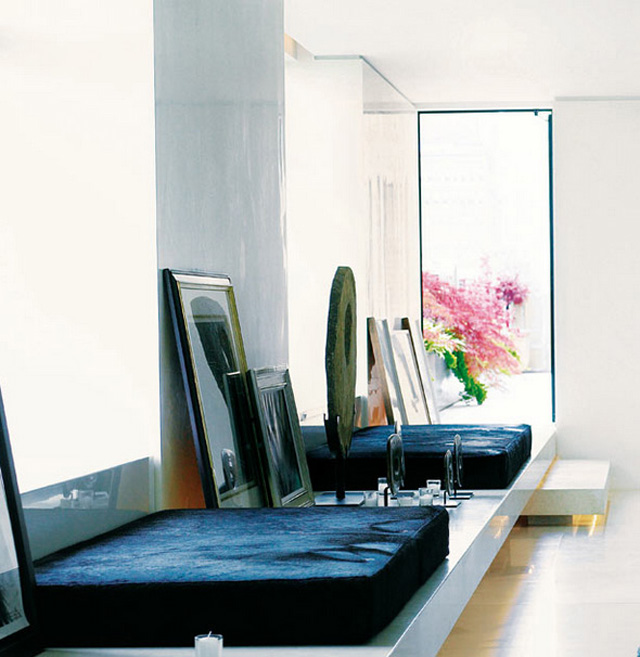 To start this new week, I would like to show you around New York apartment of stylist Donna Karan. It is always interesting to see the designers homes because you can discover aspects of their personality that you didn't know. Here in her beautiful apartment Donna Karan wanted to create a refuge, a haven of peace and meditation. A calm atmosphere emanates from this interior, there's even a spa which makes it a true place to relax. Minimalist décor with a contrast of black and white, many works of art such as the colorful painting on the dark wall of the first picture and fresh flowers everywhere.
Pour commencer cette nouvelle semaine, je voudrais vous faire visiter l'appartement new-yorkais de la styliste Donna Karan. Je trouve cela intéressant de voir les intérieurs des designers car on peut souvent découvrir des facettes de leur personnalité que l'on ignorait. Ici dans ce superbe appartement Donna Karan a voulu se créer un refuge, un havre de paix et de méditation. Une atmosphère de calme se dégage de cet intérieur, il y a même un Spa ce qui en fait une véritable invitation à la détente. Une décoration plutôt minimaliste avec un contraste de noir et blanc, de nombreuses oeuvres d'art comme la peinture colorée sur le mur sombre de la première photo et des fleurs fraîches un peu partout.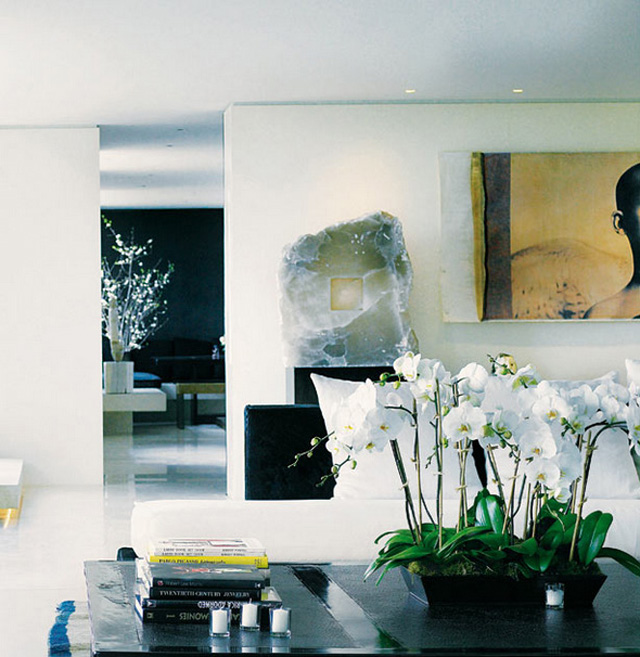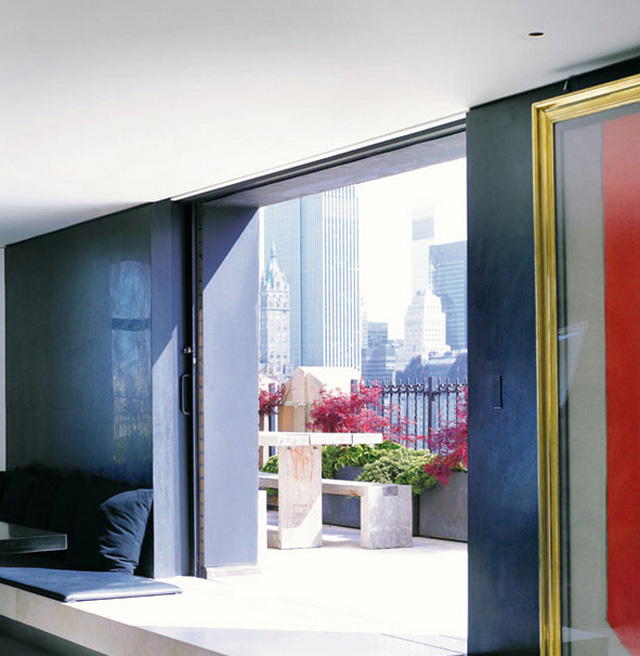 Who does not dream of having a view like this ...
Qui ne rêve pas d'avoir une vue telle que celle-ci...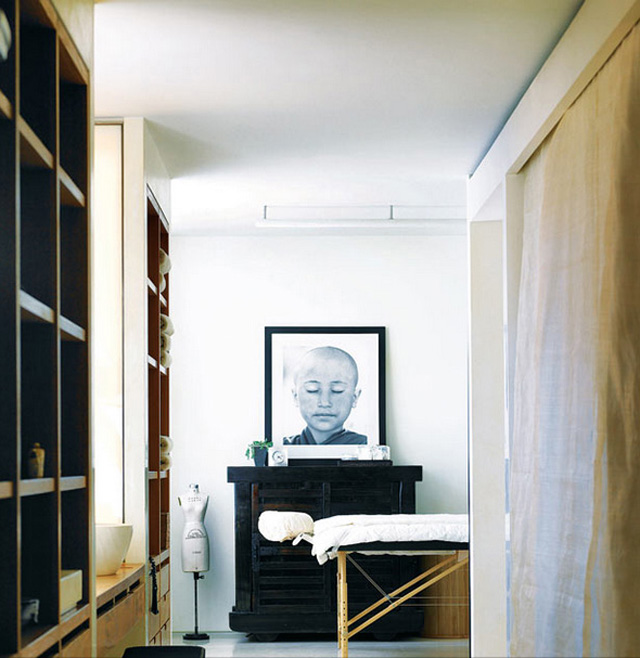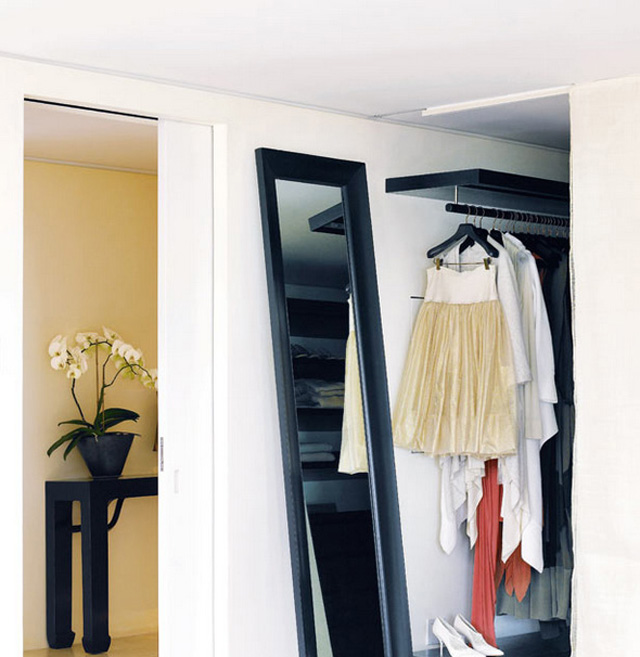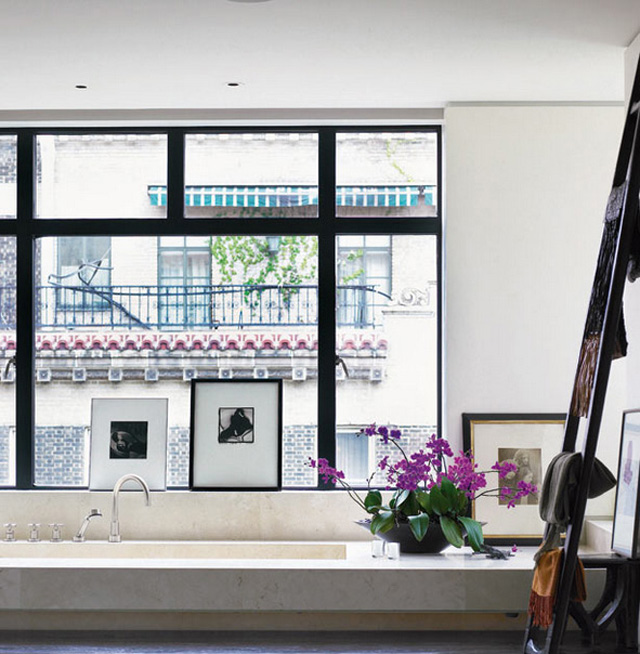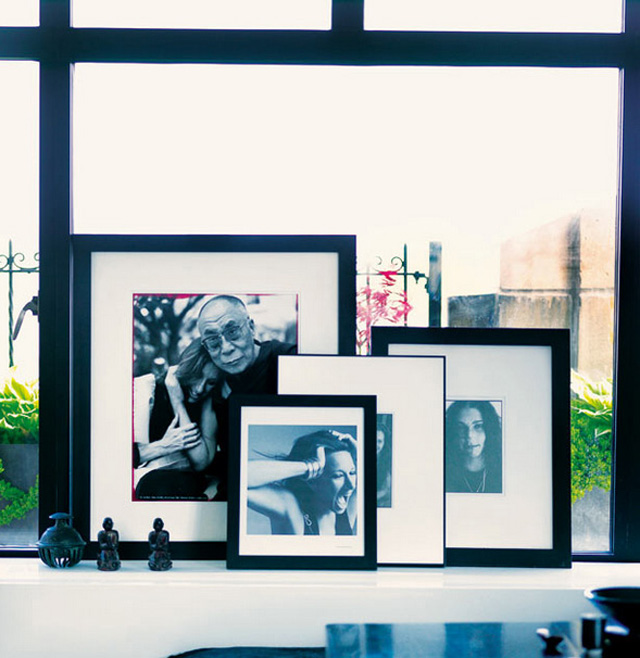 Finally, on the photo above you can see the designer with the Dalai Lama. Calmness and serenity for the beginning of the week ...
Enfin, sur la photo ci-dessus on peut voir la créatrice avec le Dalai Lama. Calme et sérénité pour ce début de semaine...

Images source Elle España