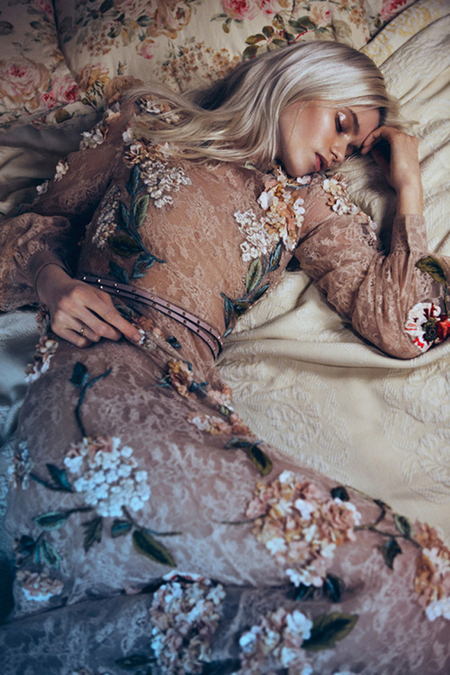 Sleeping Beauty had slept in the tower for 100 years before the Prince come to release her ... But was she dreaming while asleep?
La Belle au Bois Dormant est restée endormie dans sa tour pendant 100 ans avant que son Prince ne vienne la libérer... Mais pendant son sommeil, rêvait-elle ?
And what about us, we dream when we are sleeping, but what about our dreams of life, our childhood dreams, our desires? Growing up, we often forget our dreams, or rather we are overtaken by reality and become more down to earth, we forget to think big. For those who still have dreams they are sometimes afraid to take risks to achieve them, afraid to go towards the unknown to maybe one day have the ideal life they would like ... I tell you this because this weekend I came across this video that I found simply brilliant! It is about our lives, our path, routine, our dreams and above all how to get there. Personally I'm comforted in my view that we must go towards what we believe in although this seems difficult or even impossible to achieve. It is important not to be content with certain things for convenience or comfort. And yes I want to dream! So you as well take a few minutes to watch it because believe me it is really interesting, rewarding and so true!
Et nous, nous rêvons lorsque nous dormons mais qu'en est-il de nos rêves de vie, de nos rêves d'enfant, de nos désirs ? En devenant adulte, on oublie souvent nos rêves ou plutôt nous sommes rattrapés pas la réalité et devenons plus terre à terre, nous oublions de voir les choses en grand. Pour ceux qui ont encore des rêves ils ont parfois peur de prendre des risques pour les atteindre, peur d'aller vers l'inconnu pour peut-être un jour avoir cette vie idéale qu'ils espèrent tant... Je vous dis cela car ce week-end je suis tombée sur cette vidéo que je trouve tout simplement géniale ! Elle aborde très bien le sujet de nos vies, de notre parcours, de la routine, de nos rêves et surtout des moyens pour y parvenir. Personnellement elle m'a conforté dans mon idée qu'il faut aller vers ce en quoi l'on croit même si cela semble difficile voire impossible à atteindre. Il ne faut surtout pas se contenter de certaines choses par facilité ou confort. Et oui je veux rêver ! Alors prenez vous aussi ces quelques minutes pour la regarder car croyez-moi c'est vraiment intéressant, enrichissant et tellement vrai !!!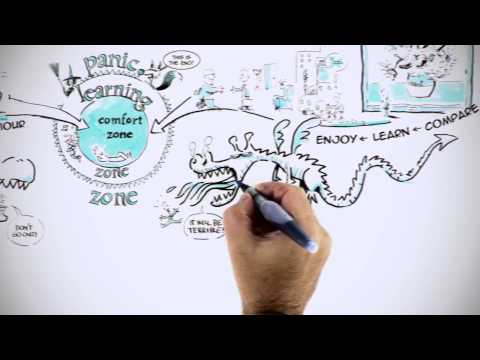 So now, do you dare to dream?
Alors maintenant, osez-vous rêver ?

Image source Bitch its Fashion Video source You Tube