Hello everyone, the days go by so fast lately and I can not believe that it's already Thursday ...
Bonjour à tous, les jours défilent si vite ces derniers temps et j'ai du mal à croire que nous sommes déjà jeudi...

I also realized that for several weeks I've not presented a favorite room or rather my Precious room of the week. This will be done today by showing you Bri Emery's office. I think it is now unnecessary to introduce this talented blogger and business woman behind Design Love Fest and Blogshop ... But when I saw the photos of her office in Los Angeles yesterday, I immediately loved it! Exactly the kind of office that I would dream to have not only for space and light, but also for all those pretty accessories that Bri added. I like the idea of being surrounded by beautiful things, colored and gilded objects and of course flowers. Accessories that make you want to touch them, girly  things, antique furniture and a gorgeous carpet to make the room cozy. This is a room where you feel comfortable, a place that inspires, in short, an office like Bri Emery.
J'ai d'ailleurs réalisé que cela fait plusieurs semaines que je ne vous ai pas présenté de pièce coup de coeur ou plutôt ma pièce Précieuse de la semaine. Je vais donc me rattraper aujourd'hui en vous montrant le bureau de Bri Emery. Je pense qu'il est dorénavant inutile de présenter cette talentueuse blogueuse et business woman derrière Design Love Fest et Blogshop... Mais lorsque j'ai vu hier les photos de son bureau à Los Angeles j'ai tout de suite craqué ! Tout à fait le genre de bureau que je rêverais d'avoir non seulement pour l'espace et la luminosité, mais surtout pour tous ces jolis accessoires que Bri y a ajouté. J'aime l'idée d'être entouré de belles choses, d'objets colorés et dorés et bien entendu de fleurs. Des accessoires qui donnent envie de les toucher, des choses de filles, des meubles chinés et un magnifique tapis pour rendre l'ensemble chaleureux. Un endroit dans lequel on se sent bien, un endroit qui inspire, bref, un bureau à l'image de Bri Emery.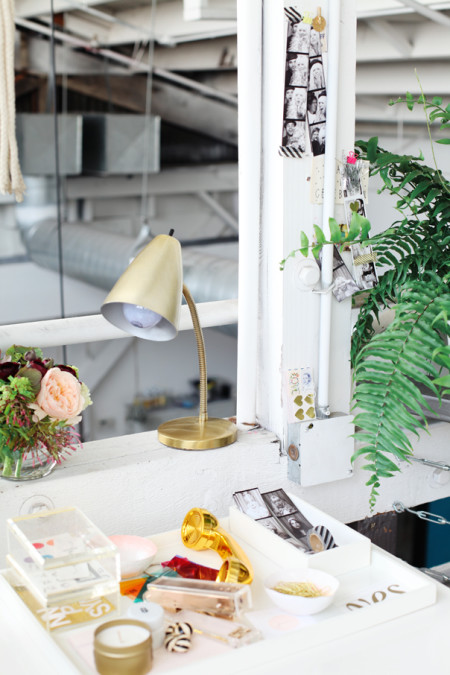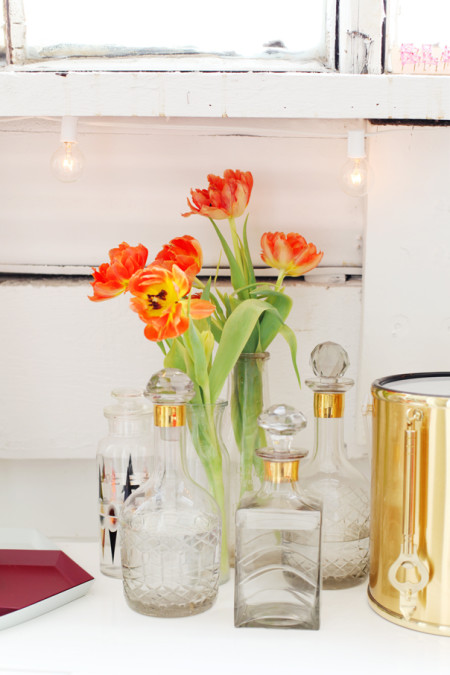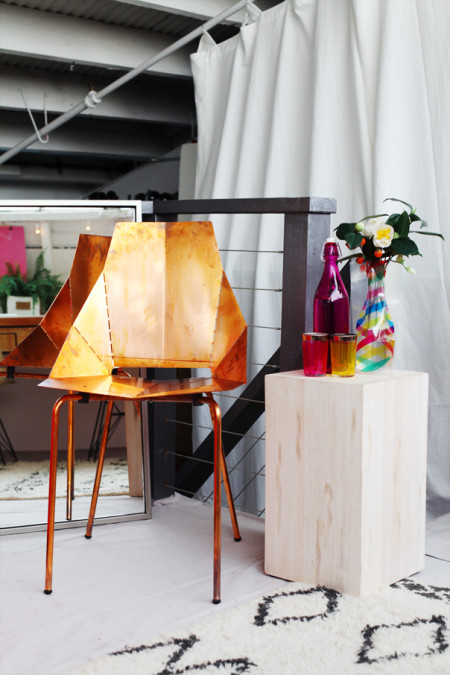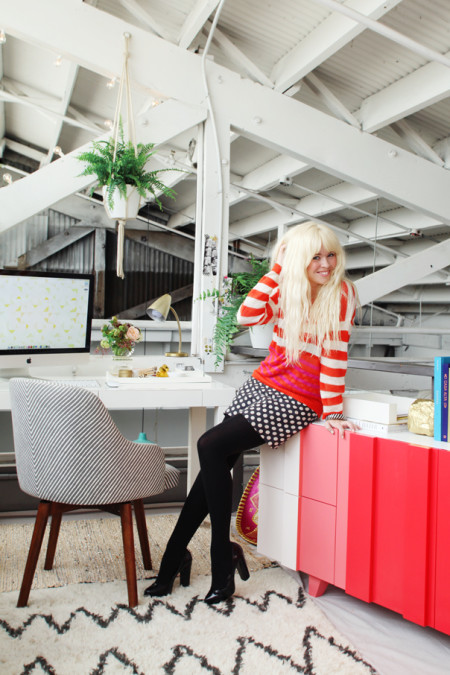 If you want to know a little more about this bubbling and stylish girl, you can read the interview right here.
Si vous voulez en savoir un peu plus sur cette fille pétillante et stylée, vous pouvez lire son interview juste ici.

Images source Glitter Guide