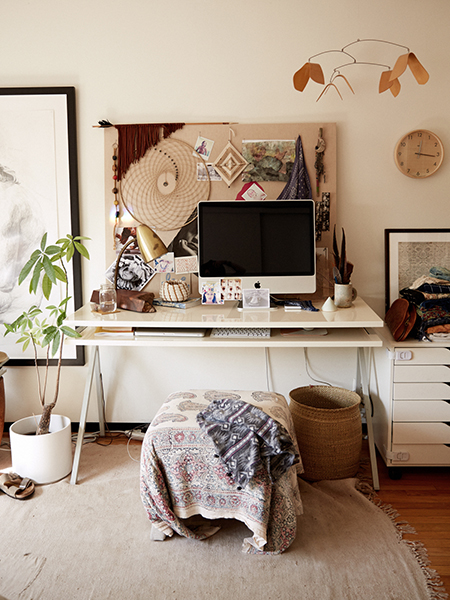 Hi my friends, I hope you enjoyed your Easter egg hunt ...
Bonjour les amis, j'espère que vous avez apprécié votre chasse aux oeufs de Pâques...
I'm finally back after an absence of several days! Sorry if I didn't give any news but my mother is sick, so during the last weeks I spent a lot of time in hospital and therefore I also had to put aside my blog. But fortunately, she's much better now and things are returning to normal ... For my first post of the week, I wanted to share with you something beautiful, love, simplicity.
A Venice Beach couple has found home in a 1975 modern box made of simple materials such as concrete, wood and glass, just a short walk from the ocean and the local bespoke shop they own. Hannah Henderson, John Moore and their family share their shelter for the day.
A very beautiful and touching video of a simple life, a soothing life, a dream life.
Je suis enfin de retour après plusieurs jours d'absence ! Désolé si je ne vous ai pas donné de nouvelles mais ma mère étant malade, ces derniers semaines j'ai dû passé énormément de temps à l'hôpital et donc mettre mon blog de côté. Mais heureusement, elle va beaucoup mieux maintenant et les choses reprennent petit à petit leur cours... Pour mon premier post de la semaine, je voulais partager avec vous quelque chose de beau, de l'amour, de la simplicité.
Un couple de Venice Beach a élu domicile dans une boîte moderne de 1975 faite de matériaux simples tels que le béton, le bois et le verre, juste à quelques pas de l'océan et de la boutique à leur image qu'ils possèdent. Hannah Henderson, John Moore et leur famille partagent leur refuge pour la journée.
Une très belle vidéo touchante d'une vie simple, une vie apaisante, une vie de rêve.

A dream life, isn't it?
Une vie de rêve n'est-ce pas ?

Image source Kinfolk