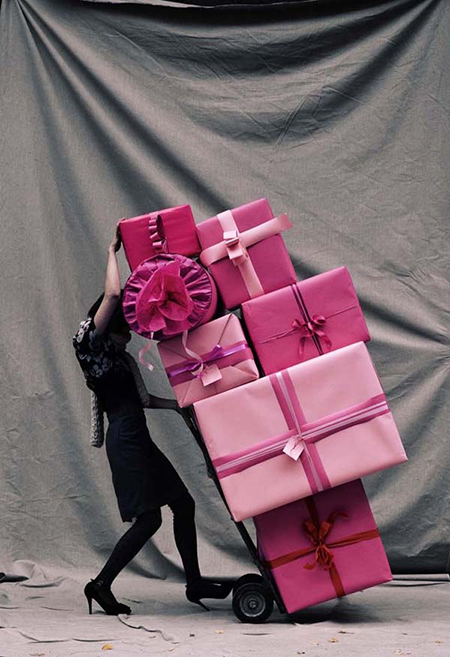 Hi my friends, I hope you enjoyed your weekend and had beautiful moments!
Bonjour les amis, j'espère que vous avez profité de votre week-end et avez passé de bons moments !
I have to say that one of the things I missed the most during the last few days is the sun ... We're already in late May but it is still cold and rainy! But hey, let's talk about happy things to start the week. So as I promised you I'm going to announce the results of my Blog Anniversary giveaway ...
Je dois dire qu'une des choses qui m'a le plus manqué ces derniers jours c'est le soleil... Nous sommes déjà fin mai mais il fait toujours froid et il pleut ! Mais bon, mieux vaut parler de choses joyeuses en ce début de semaine. Alors comme promis je vais vous annoncer les résultats du concours pour mon Blog Anniversaire...

And the winner is Christina! Congratulations to you, I will email you today so you can receive your lovely gifts quickly. Anyway, I wanted to thank you all once again for participating. And above all a huge thank you from my heart for following my blog and making my days with your Precious comments! A very big kiss to all of you and see you tomorrow for a new interior design post.
XO
Et la gagnante est Christina ! Félicitations à toi, je vais te contacter dés aujourd'hui pour que tu puisses recevoir tes jolis cadeaux au plus vite. En tout cas, je tenais encore une fois à tous vous remercier pour avoir participer. Et surtout un grand merci du fond du coeur pour suivre mon blog et pour illuminer mes journées avec vos Précieux commentaires ! Je vous embrasse tous très fort et je vous dis à demain pour un nouveau post déco.
Biz

Image source Oliver Schwarzwald