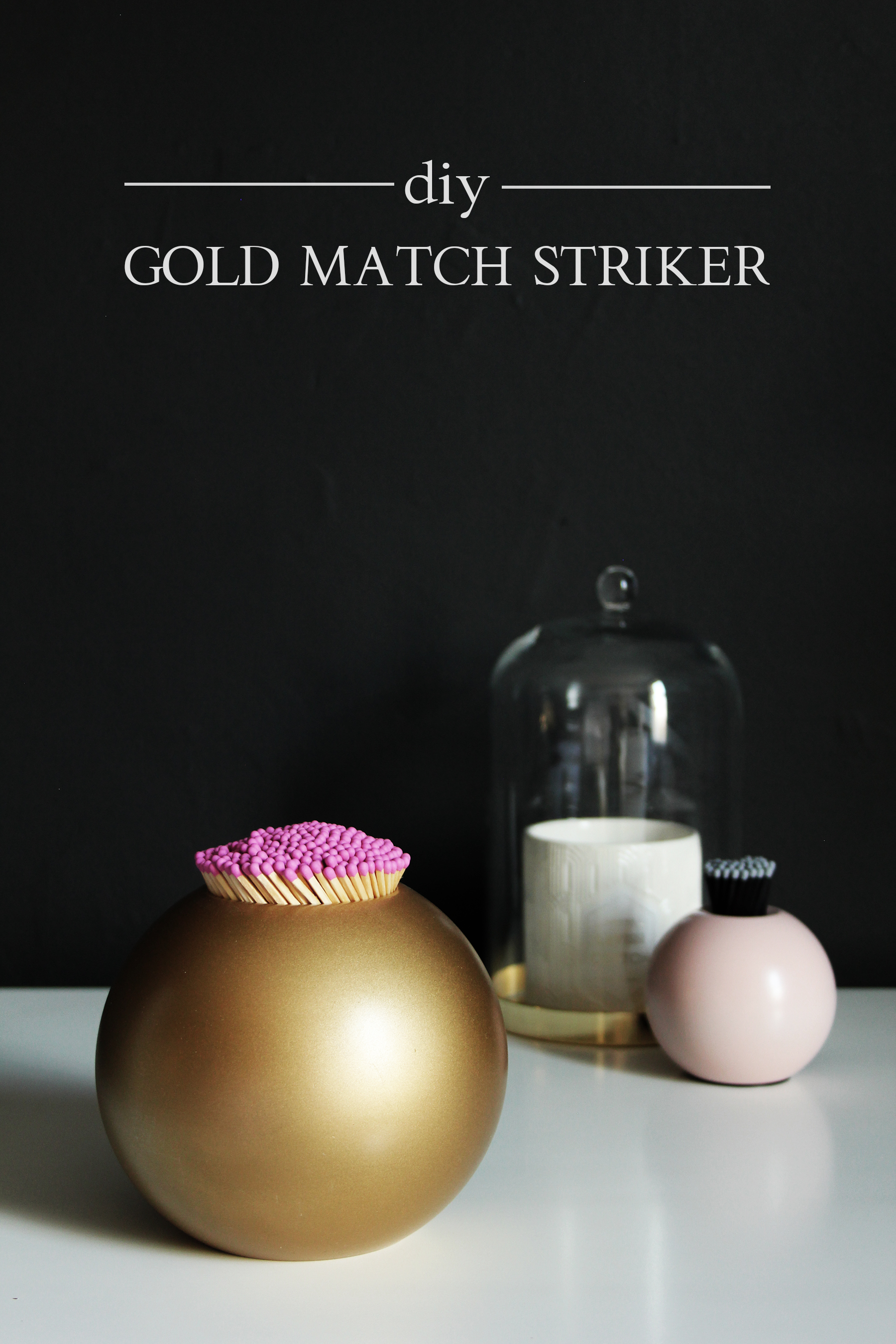 I am going to continue sharing my bedroom DIY with another easy Ikea hack: a beautiful gold sphere match striker!
Je vais continuer à partager les DIY de ma chambre avec un autre Ikea hack : une jolie sphère dorée pour allumettes !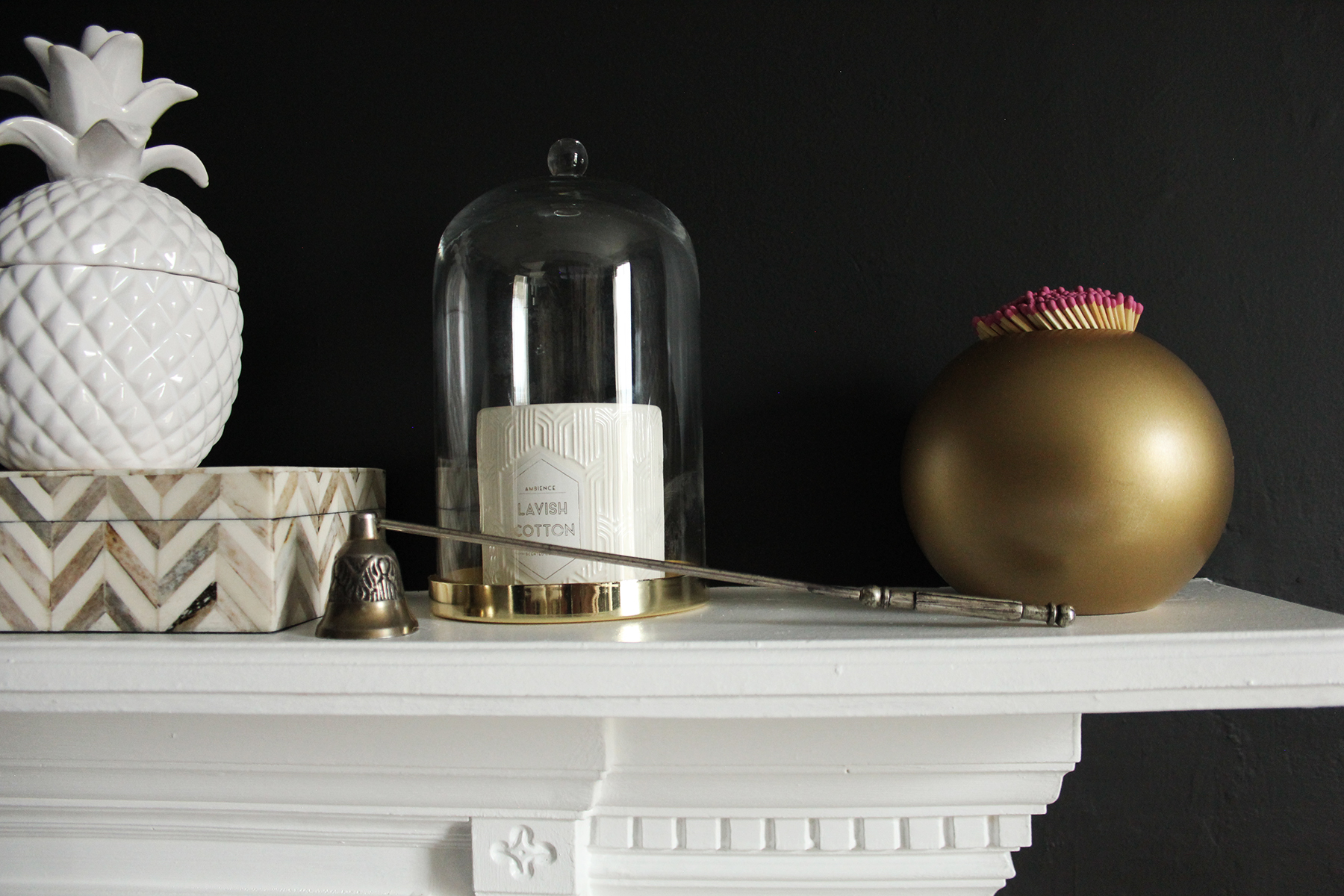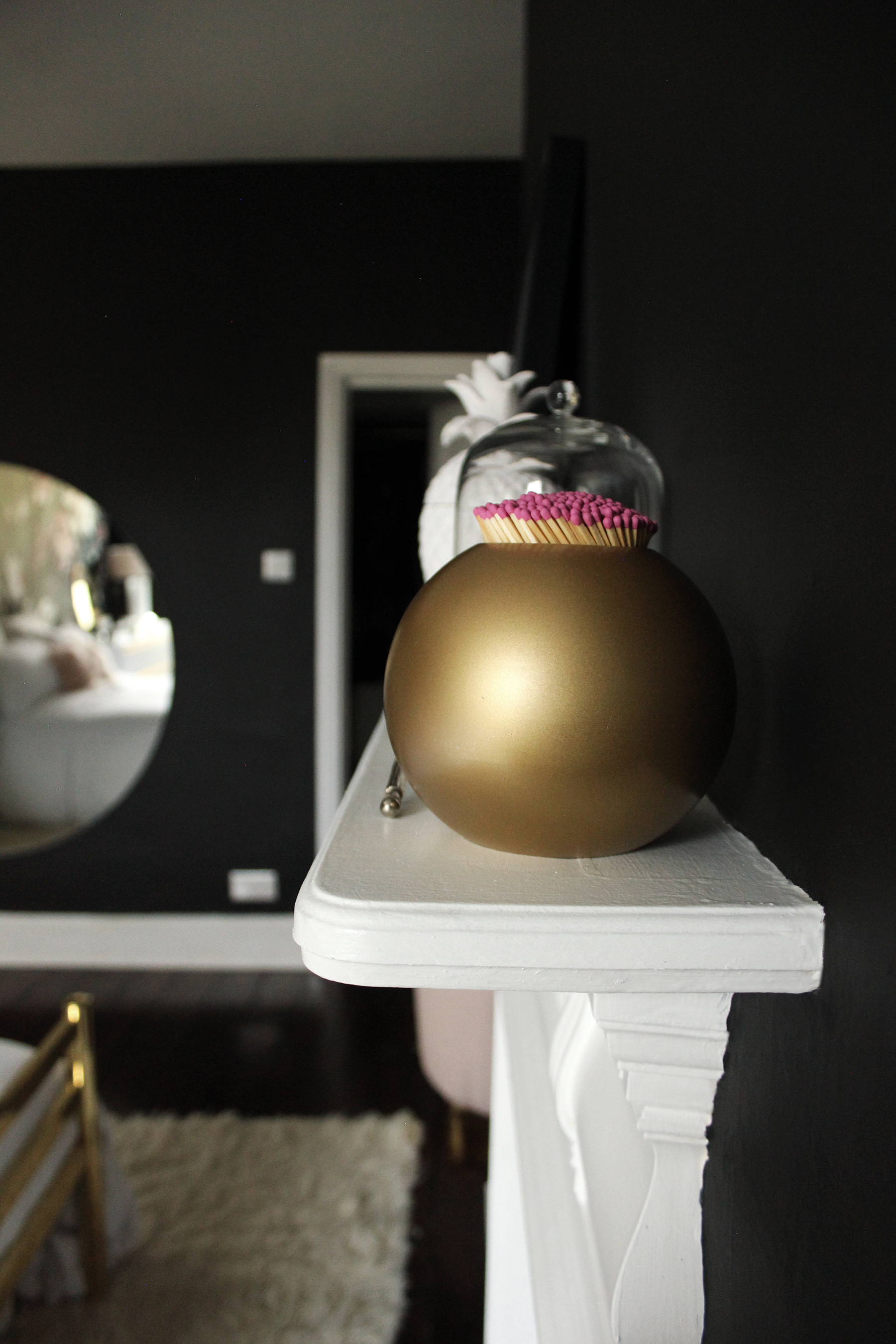 You may have seen this lovely match striker on my fireplace or another one I have above on my desk. I have a few of these at home because it's nice to always have matches at easy reach, especially if you like candles as I do! And the other thing is that I love colourful matches! I have many different colours and it would be a shame not to display them! (By the way, if you want to know where I bought my colourful matches it's from this Etsy shop!)
Vous avez sans doute vu ce joli porte allumettes avec grattoir sur ma cheminée ou bien celui que j'ai au-dessus de mon bureau. J'en possède plusieurs à la maison car c'est toujours bien d'avoir des allumettes à portée de main, surtout si comme moi vous aimez les bougies ! D'autre part, j'adore les allumettes colorées ! J'en ai de différentes couleurs et ce serait vraiment dommage de ne pas les montrer ! ( Au fait, si vous voulez savoir où j'ai acheté mes allumettes de couleurs c'est dans cette boutique Etsy !)

When I was pregnant I started looking for a nice object to hold all these lovely matches and I came across this beautiful Aerin brass sphere match striker. Absolutely gorgeous! But the price $495 was definitely not in my budget!!! I really wanted it so I guess that's when my hormones got involved and started thinking of DIYing something... Yes, can you believe I made this DIY while pregnant which means more than one year ago and I never posted it on the blog? I know, shame on me! And what's more, I have plenty that I still have to share... But I promise that now I am back blogging more regularly I will show you all I did during my long maternity break ;)
Quand j'étais enceinte je me suis lancée à la recherche d'un beau contenant pour mettre toutes ces jolies allumettes et je suis tombée sur ce magnifique porte allumette avec grattoir en forme de sphère de chez Aerin. Tout simplement superbe ! Mais le prix 495$ était loin d'être dans mon budget !!! Je le voulais tellement alors je pense que c'est à ce moment là que mes hormones sont entrées en scène et ont commencé à une façon de faire un DIY de quelque chose... Et oui, pouvez- vous croire que j'ai fait ce DIY quand j'étais enceinte, ce qui signifie il y a plus d'un de cela, et que je ne l'ai jamais mis sur le blog ? Je sais, honte à moi ! Et le pire est que j'ai encore beaucoup de ces choses que je dois encore partager... Mais je promets que maintenant que je fais des posts de nouveau plus régulièrement, je vous montrerai tout ce que j'ai fait durant ma longue pause maternité ;)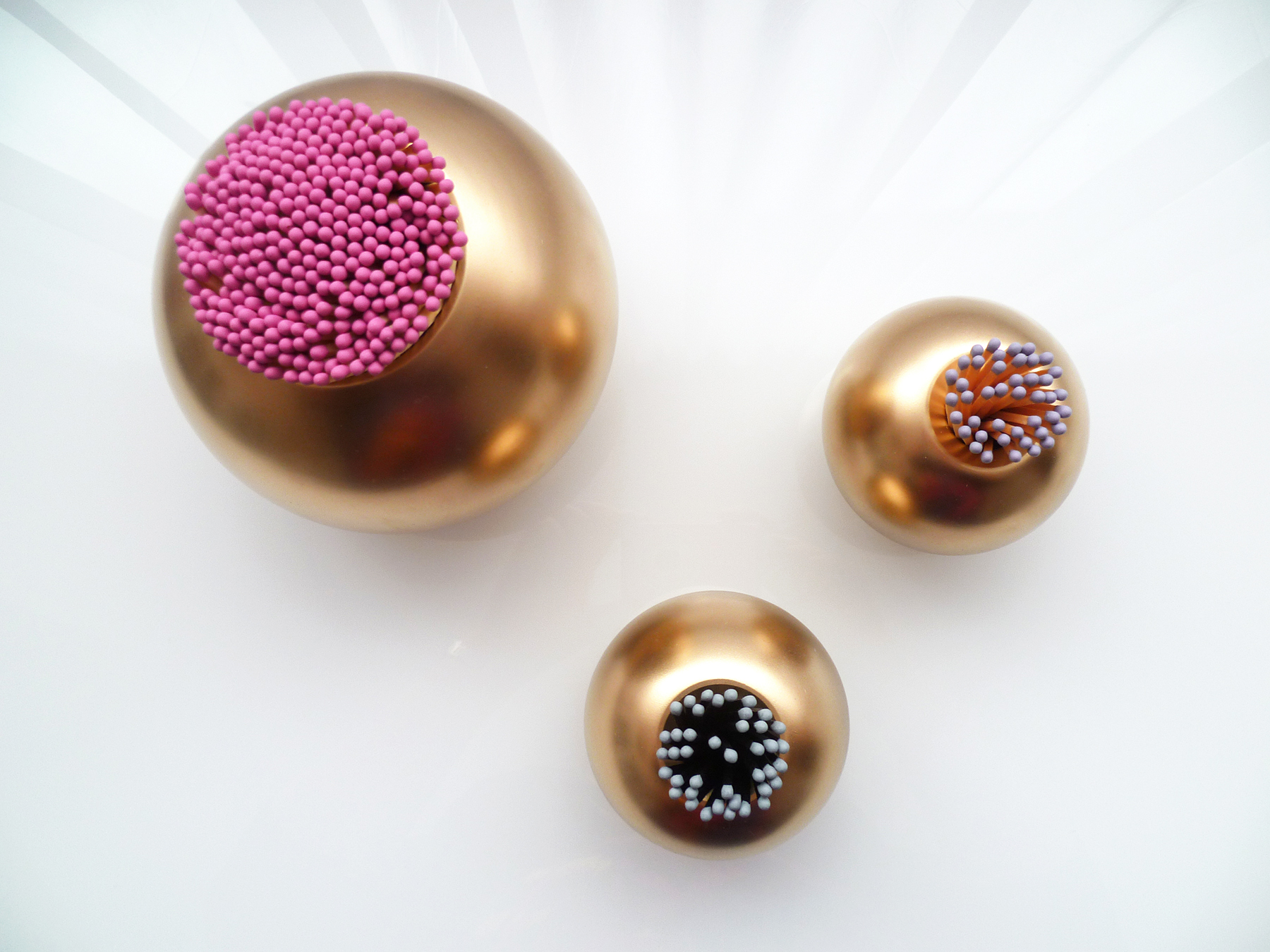 Anyway, let's go back to the topic of the day: the match striker! So, looking around for a way to DIY this match striker I realised that I had at home some Ikea Nässjö candle holders that had a pretty similar shape. And then in a few seconds this DIY was already all done in my head! So here is what you need and how to make this gold sphere match striker.
Bref, revenons au sujet du jour : le porte allumette avec grattoir ! Alors que je cherchais autour de moi une façon de faire mon propre porte allumette, j'ai réalisé que j'avais chez moi des bougeoirs Nässjö d'Ikea qui avaient une forme assez similaires. Et en quelques secondes j'avais déjà le DIY complet dans ma tête ! Alors voici ce dont vous avez besoin et comment faire cette sphère porte allumettes dorée.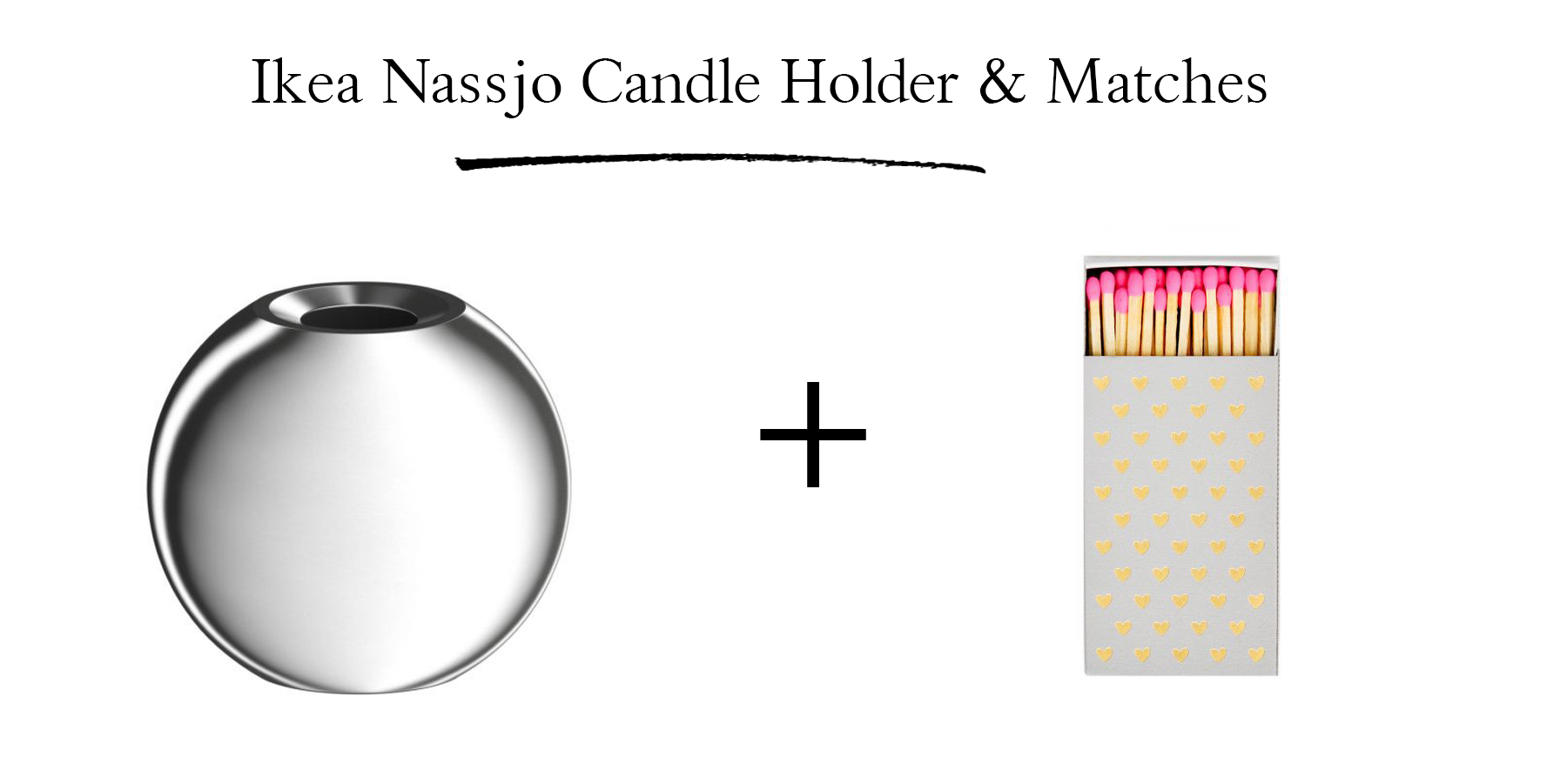 Material:
- Ikea Nässjö candle holder
- Gold spray paint
- Matches with their box
- Scissors
- Glue
Matériel :
- Ikea Nässjö candle holder
- Peinture dorée en spray
- Allumettes avec leur boîte
- Ciseaux
- Colle


Take your candle holder and spray paint it in gold or you can chose any other colour.
The spray paint I use already has primer inside. If you use a basic one without primer, I recommend you should apply a coat of primer before the spray paint or just lightly sand the candle holder so the gold paint will adhere better. What I do, especially with gold paint is also apply a light coat of matt varnish spray at the end so it will last longer.
Then take your match box and cut a piece of the strike part on the side.
Prenez votre bougeoir et peignez-le à la bombe dorée ou bien vous pouvez choisir une autre couleur.
La peinture en aérosol que j'utilise n'a pas besoin de sous-couche. Si vous utilisez un spray basique sans sous-couche, je vous recommande d'appliquer une fine sous-couche avant la peinture ou de simplement légèrement poncer le bougeoir pour que la peinture dorée adhère mieux. Ce que je fais aussi, surtout avec la peinture dorée, c'est appliquer une légère couche de vernis mat en spray à la fin pour que le résultat dure.
Ensuite, prenez votre boîte d'allumette et découpez un morceau du grattoir sur le côté.


Take the striker piece and glue it on the side of your candle holder where you can see the Ikea logo. It's important to do it on this side as it's deeper than the other side.
Once you have done that, it's finished! You now have a beautiful match striker with one side to display your matches and one side to strike them.
Prenez le morceau de grattoir et collez-le sur la partie de votre bougeoir où il y a le logo Ikea. C'est important de le faire de ce côté car il est plus profond que l'autre.
Une fois que vous avez fait cela, c'est fini ! Vous avez maintenant un beau porte allumette avec grattoir qui a un côté pour mettre vos allumettes et un côté pour les allumer.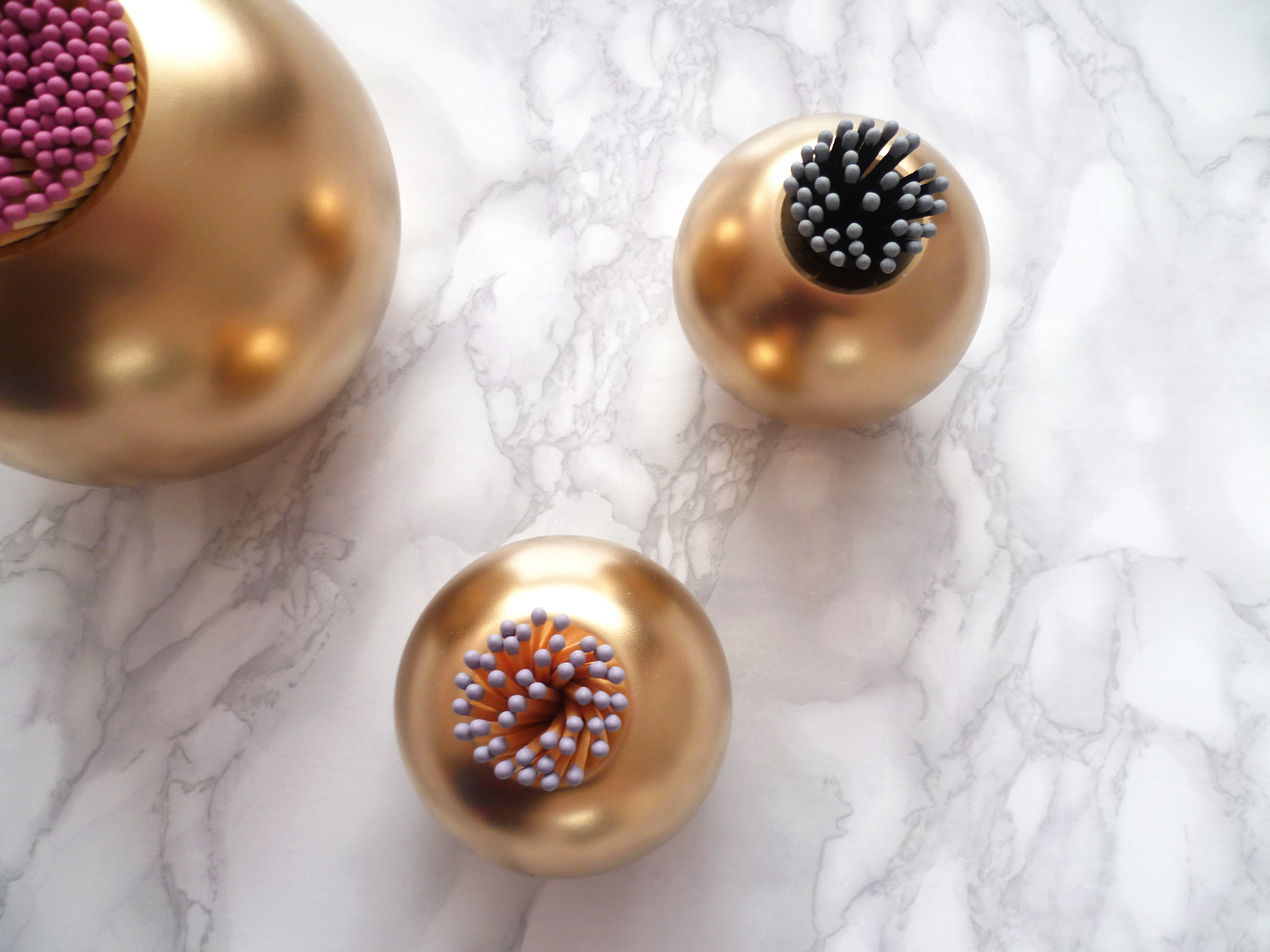 All you need now is to find some lovely coloured matches to fill your match strikers!
Maintenant vous n'avez plus qu'à trouver de jolies allumettes colorées pour vos portes allumettes !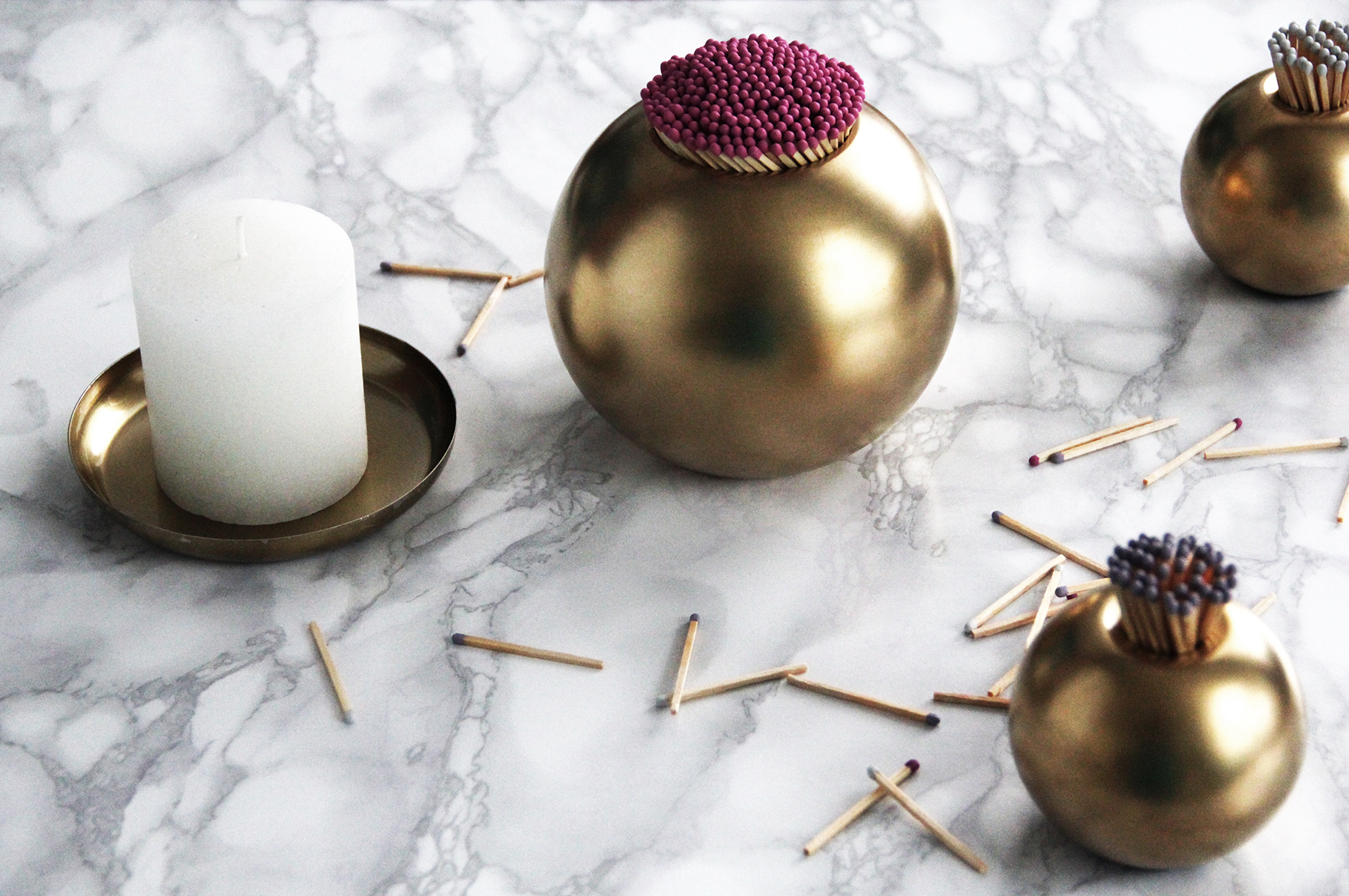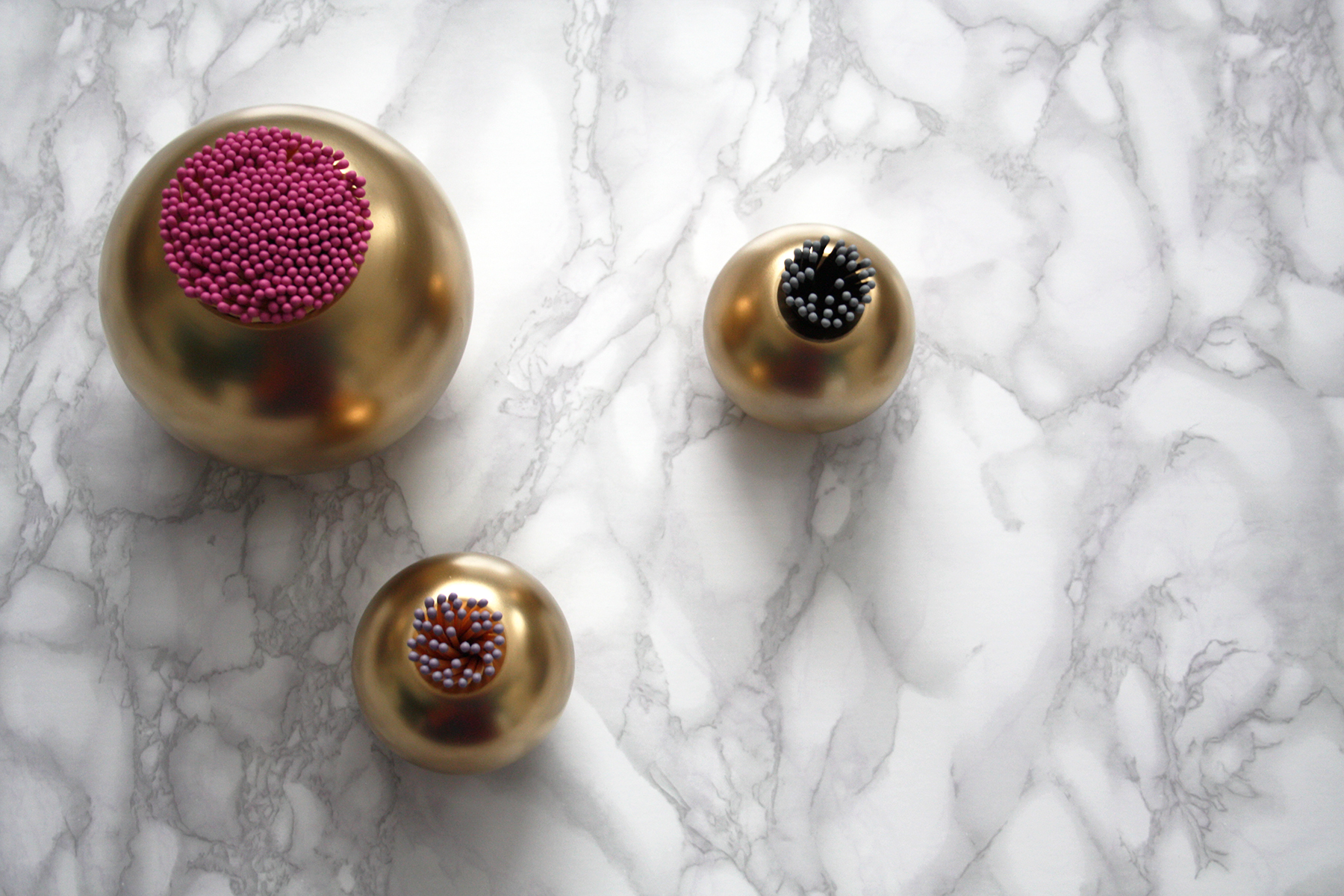 Really easy right?! I am sure you will want to have match strikers all round your home now...!
Vraiment facile, n'est-ce pas ?! Je suis sure que maintenant vous voudrez avoir des portes allumettes avec grattoir partout chez vous...!