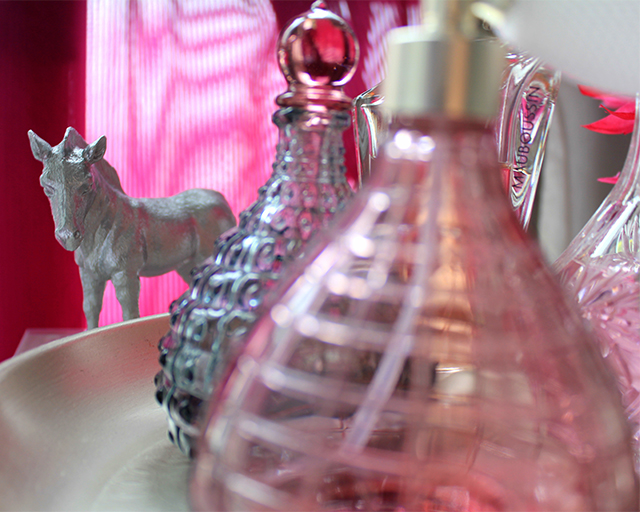 A very simple and fast DIY to customize small figurines.
Un DIY très simple et rapide pour personnaliser de petites figurines.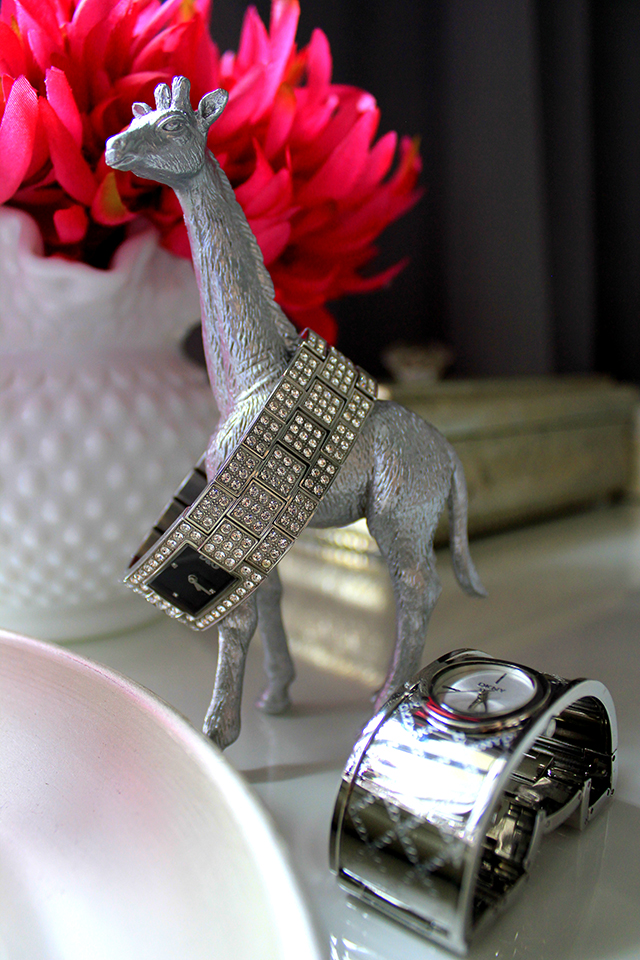 Right above I present you my silver little giraffe and zebra. And below maybe have you seen these gold small dinosaurs on other blogs, they belong to Catherine Sheppard of The Life Styled.
Juste au dessus je vous présente ma petite girafe et mon zèbre couleur argent. Et au-dessous peut-être les avez déjà vu d'autres blogs, les petits dinosaures dorés de Catherine Sheppard de The Life Styled.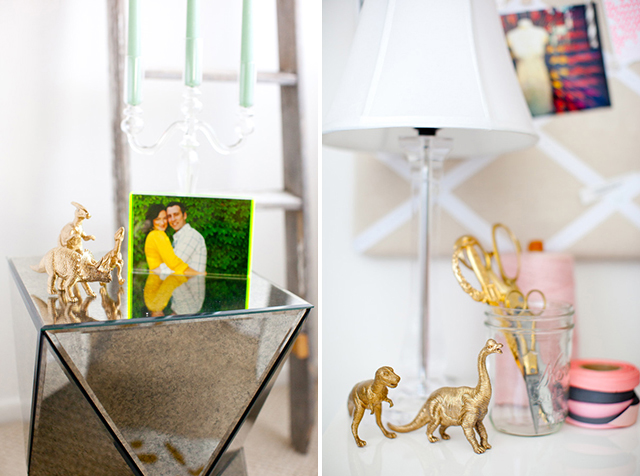 To have pretty small metallized animals nothing easier. All you need is a spray paint of silver or gold color, and of course small toys in animal shapes.
Pour avoir de jolis petits animaux métallisés rien de plus facile. Il vous faut simplement une bombe de couleur argent ou or et bien entendu des petits jouets en forme d'animaux.

Then you only have to paint them the color of your choice and let dry.
Ensuite, il ne vous reste plus qu'à les peindre de la couleur de votre choix et à laisser sécher.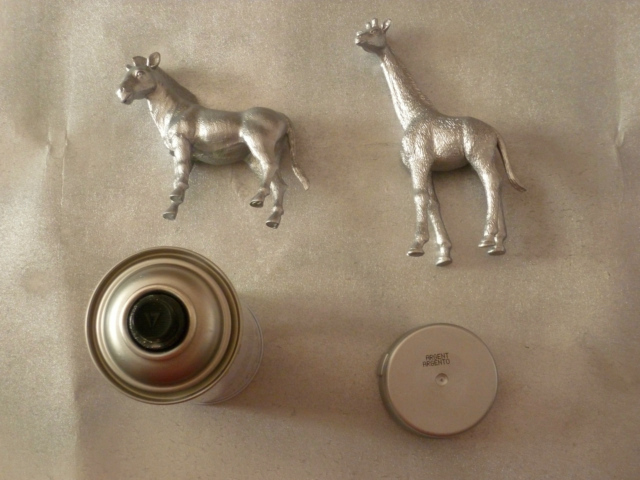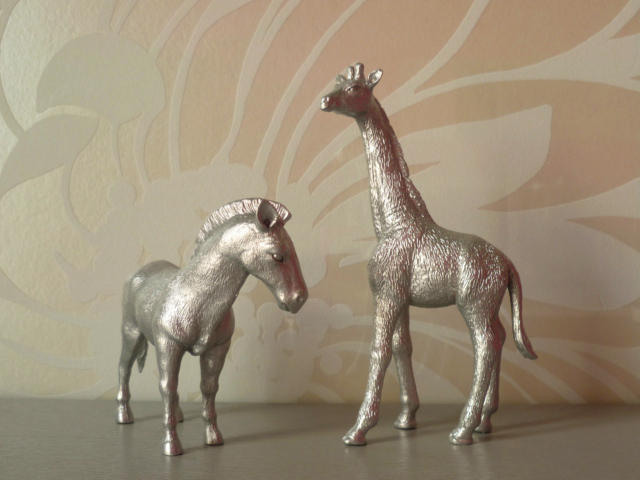 And now your little figurines that you can use to decorate. Mines are on my vanity with my perfumes and jewelry. Of course possibilities are endless because you can as well paint them in other colors such as pink, white, yellow ...
Et voilà vos petites figurines dont vous pouvez vous servir pour décorer. Les miennes sont sur ma coiffeuse avec mes parfums et bijoux. Les possibilités sont bien entendu infinies car vous pouvez aussi bien les peindre dans d'autres couleurs comme en rose, blanc, jaune...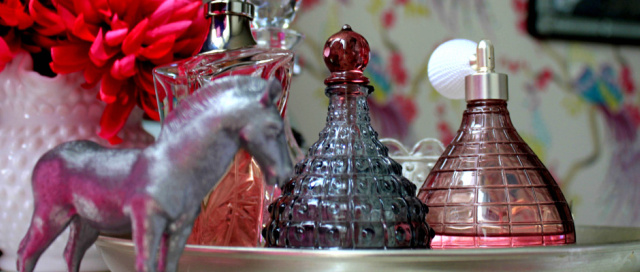 Images 3 & 4 source Glitter Guide