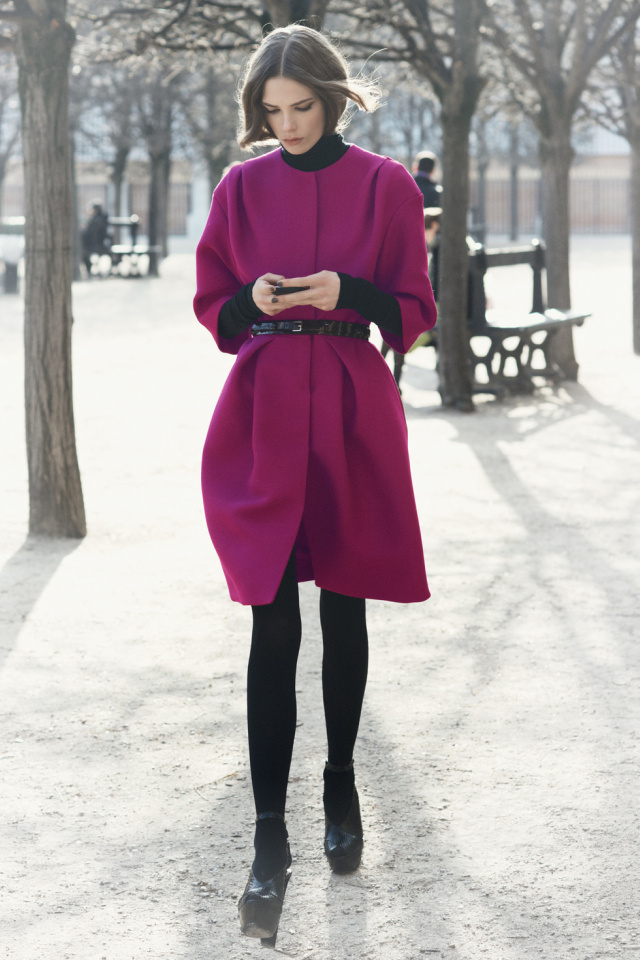 I know that fortunately winter is still far and we still have time and chance to enjoy sunny days coming.
But I absolutely wanted to show you some shots of the Dior campaign of next winter...
Je sais que bien heureusement l'hiver est encore loin et que nous avons encore le temps et la chance de pouvoir profiter des beaux jours qui arrivent.
Mais je tenais absolument à vous montrer quelques uns des clichés de la campagne Dior de l'hiver prochain...

My favorite piece is by far the superb raspberry color coat that you can see on the first picture : a real coup de coeur! I adore it, the ultimate dreamy coat! But as you can see, there are many other outfits all more beautiful than the others... I wanted to share with you some of my favorite ones.
Ma pièce préférée est de loin le superbe manteau de couleur framboise que l'on peut voir sur la première photo : un vrai coup de coeur ! Je l'adore, le manteau de rêve par excellence ! Mais comme vous pouvez le voir, il y a de nombreuses autres tenues toutes plus belles les unes que les autres... Je voulais partager avec vous quelques unes de mes préférées.

This collection will be available in store in august. But to be honest seeing those gorgeous clothes I almost wish to see the cold return... And you?
Cette collection ne sera disponible en magasin qu'à partir du mois d'août. Mais je dois dire qu'en voyant ces magnifiques vêtements j'aurais presque hâte de voir le froid revenir... Pas vous ?

Images source Dior