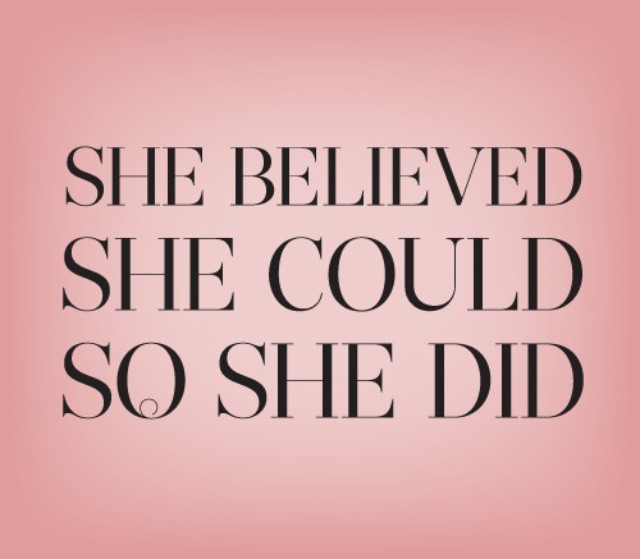 "She believed she could so she did"
"Elle croyait qu'elle en était capable donc elle l'a fait"
The first time I saw this quote it was on Etsy. Since then this little phrase has become a strength for me, it pushed me to do things I did not believe myself capable of like the creation of my online shop, then this blog for example ... I hope it will have the same impact on you, that it will inspire you and it will help you to believe in yourself to go ahead!
La première fois que j'ai vu cette citation c'était sur Etsy. Depuis cette petite phrase est devenue une force pour moi, elle m'a poussé à faire des choses dont je ne me croyais pas capable comme la création de ma boutique en ligne, puis de ce blog par exemple...
J'espère qu'elle aura le même effet sur vous, qu'elle vous inspirera et qu'elle vous aidera à croire en vous pour à aller de l'avant !

Image source Pinterest