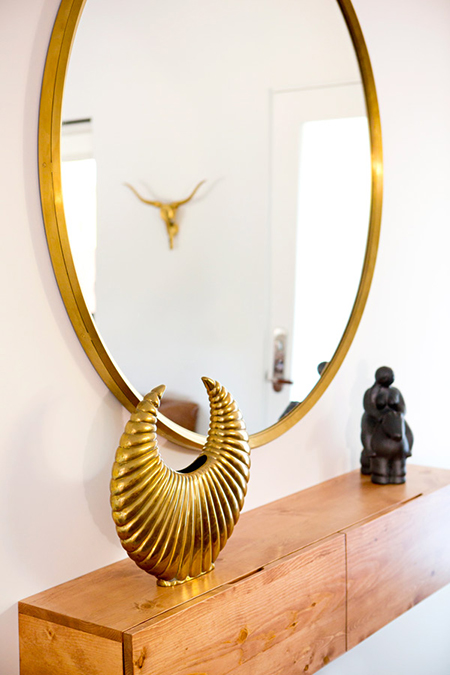 If lately I do not make posts as often as I normally do, it's just because there's a change in my life and all this takes me a lot of my time ...
Si dernièrement je ne publie pas de posts aussi régulièrement que d'habitude, c'est simplement que pas mal de choses sont en train de changer dans ma vie et que cela me prend énormément de temps...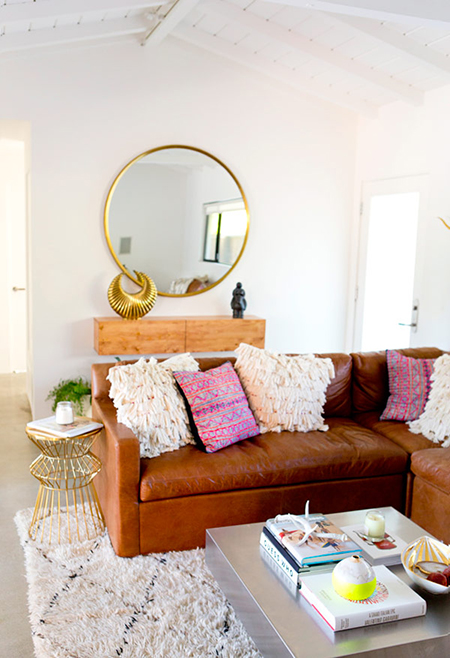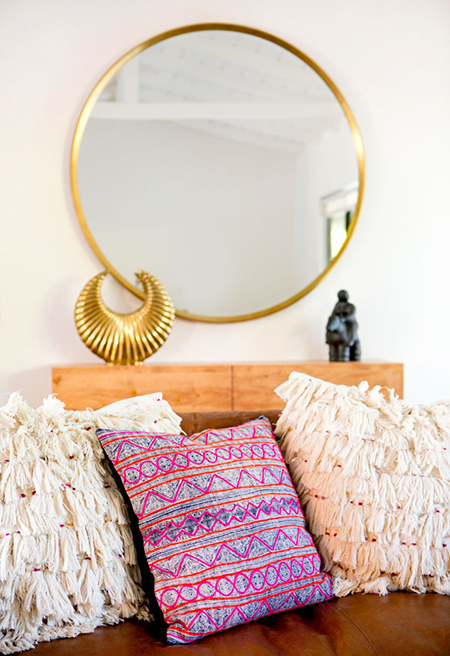 But do not worry, this will not last for much longer. And in the meantime, I promise to try to do my best to show you beautiful pictures as often as possible to brighten your day! Today I wanted to share with you these few pictures of Sarah's home of A house in the hills. I'm sure you have already seen her stunning living room on other blogs. I fell in love the first time I saw it with this mirror both simple and perfect! When later I first saw her dining room on her blog, I also loved it! In addition she has a beautiful Saarinen table and you know I love this table, I had just talked about it right here. And yesterday I discovered the hallway ... The more I discover this interior and the more I love it. It is exactly the kind of decor that inspires me at the moment and I had to share it with you.
Mais ne vous inquiétez pas, cela ne devrait plus durer bien longtemps. Et en attendant, je vous promets d'essayer de faire tout mon possible pour vous montrer de belles images aussi souvent que possible pour illuminer vos journées ! Aujourd'hui, je tenais à partager avec vous ces quelques photos de l'intérieur de Sarah de A house in the hills. Je suis sure que vous avez déjà vu son superbe salon sur d'autre blogs. J'en suis tombée amoureuse la première fois que je l'ai vu avec ce miroir si simple et si parfait à la fois ! Lorsque j'ai découvert sa salle à manger un peu plus tard sur son blog, j'ai également adoré ! En plus elle possède une magnifique table saarinen et vous savez que j'aime cette table puisque je vous en parlais juste ici. Et hier j'ai découvert son couloir... Plus je découvre son intérieur et plus je le trouve superbe. Il correspond tout à fait au genre de décoration qui m'inspire en ce moment et je me devais de le partager avec vous.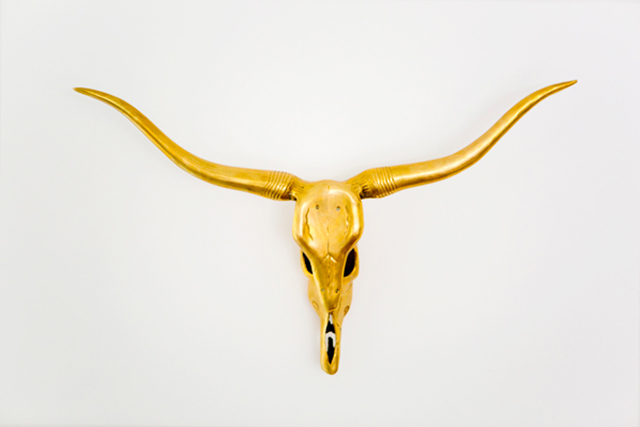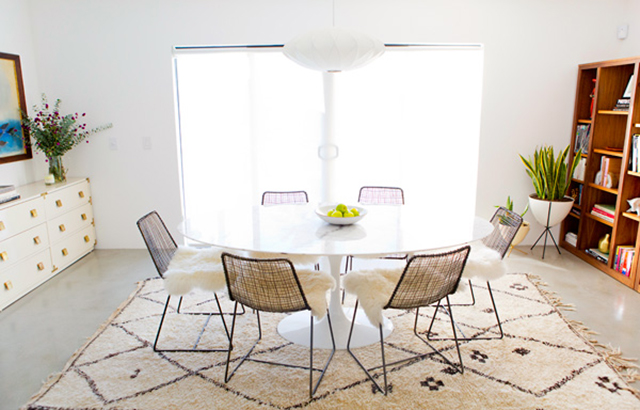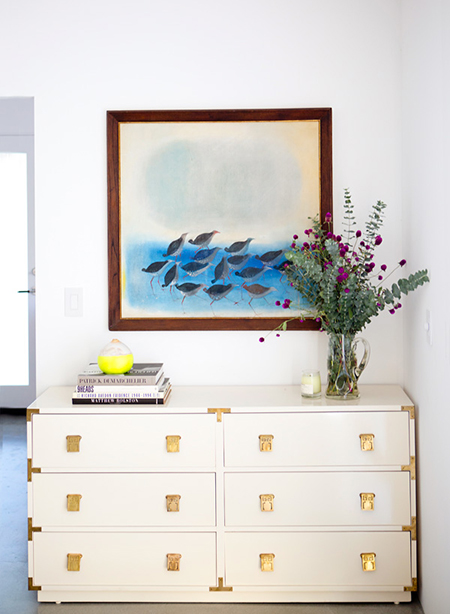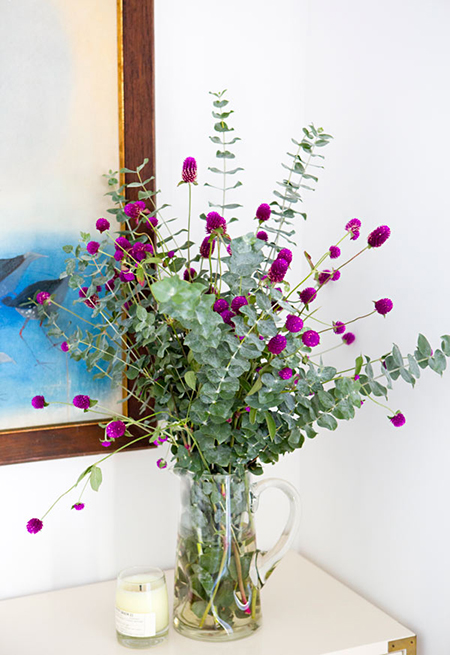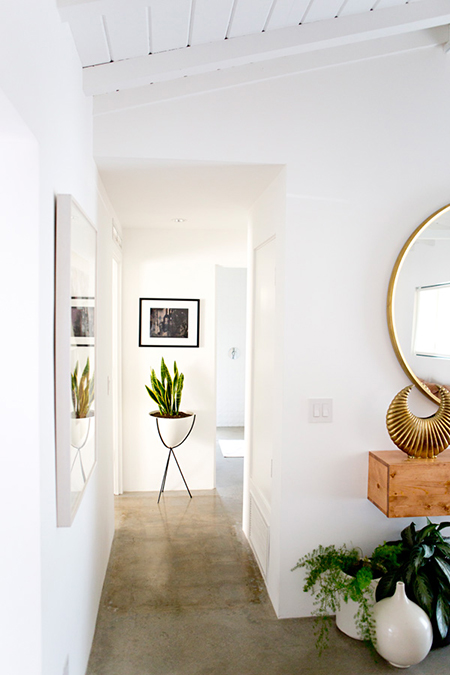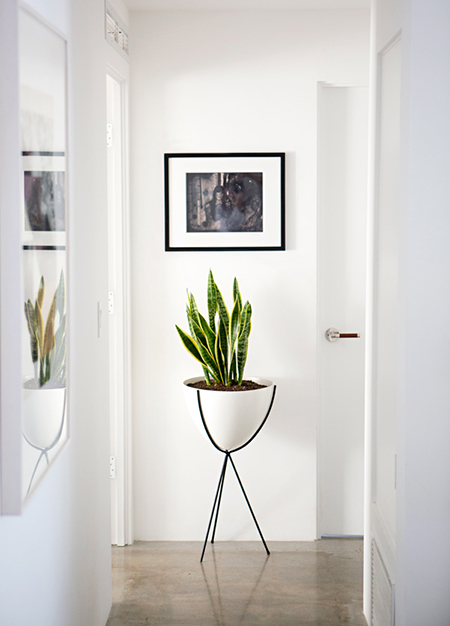 So what do you think? Does this home inspire you too?
Alors, qu'en pensez-vous ? Cet intérieur vous inspire-t-il aussi ?

Images source A house in the hills