You know I always like to see what looks like a designer's home as it's always truly an inspiration ...
Vous savez que j'aime toujours voir à quoi ressemble l'intérieur d'un designer car cela est toujours source d'inspiration...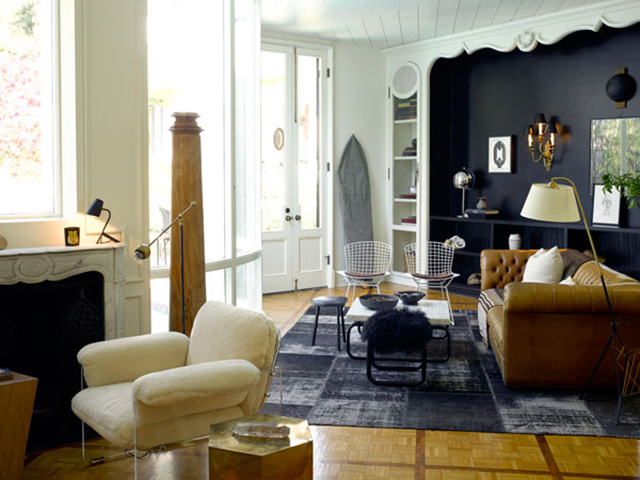 So when it comes to one of my favorite designers the discovery is even more exciting and I absolutely had to share these few pictures with you. Here is the home of the great Nate Berkus located in Hollywood where he lives with his fiancé Jeremiah Brent. The two men fell in love with the architecture of this stunning villa of the 30's. They obviously have chosen a masculine and elegant decor just like them. Many items of the 50's, as this totally retro kitchen, but also many other furniture. The outcome, a very Mad Men home!
Alors quand il s'agit d'un de mes designers préférés la découverte est encore plus excitante et surtout je me devais de partager avec vous ces quelques photos. Voici la maison du grand Nate Berkus, située à Hollywood, dans laquelle il vit avec son fiancé Jeremiah Brent. Les deux hommes ont eu le coup de foudre pour l'architecture de cette magnifique villa des années 30. Ils ont bien entendu opté pour un intérieur masculin et élégant à leur image. De nombreux éléments des années 50, comme cette cuisine totalement rétro, mais également de nombreuses autres pièces du mobilier. Le résultat, une maison très Mad Men !

My favorite, the pool of this gorgeous house!
Mon coup de coeur, la piscine de cette superbe maison !

Images source Harper's Bazaar