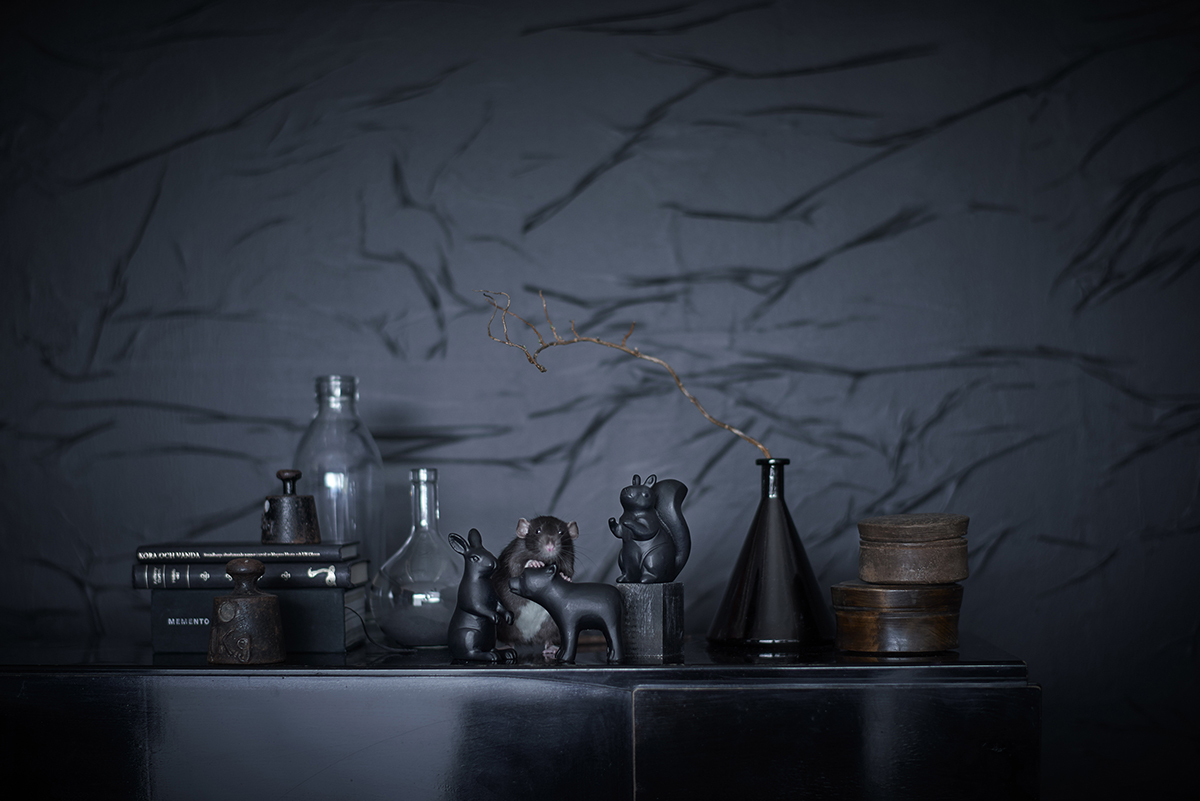 After yesterday's emotional post, it's time to go back to my favourite topic: Home Decor!
Après le post émotion d'hier, il est temps de retourner à mon sujet préféré : La déco !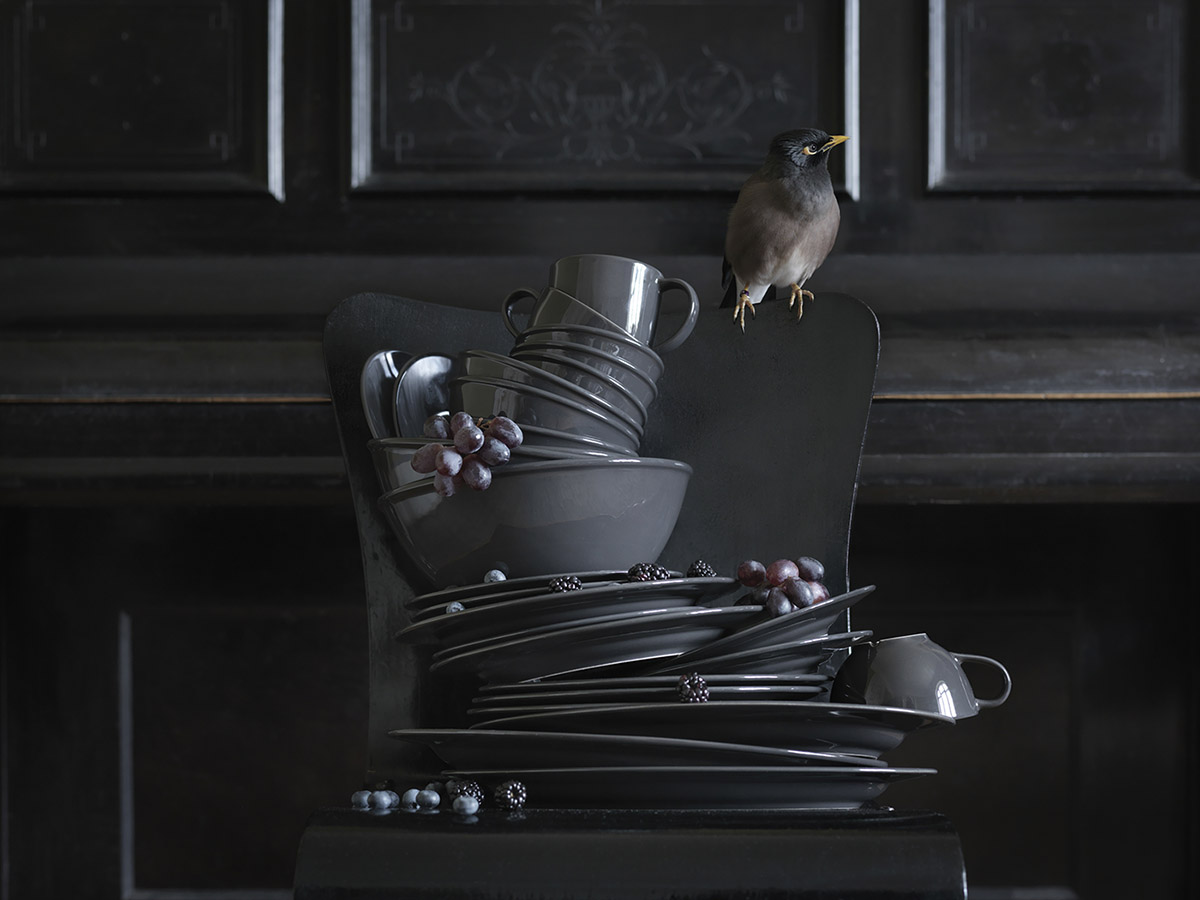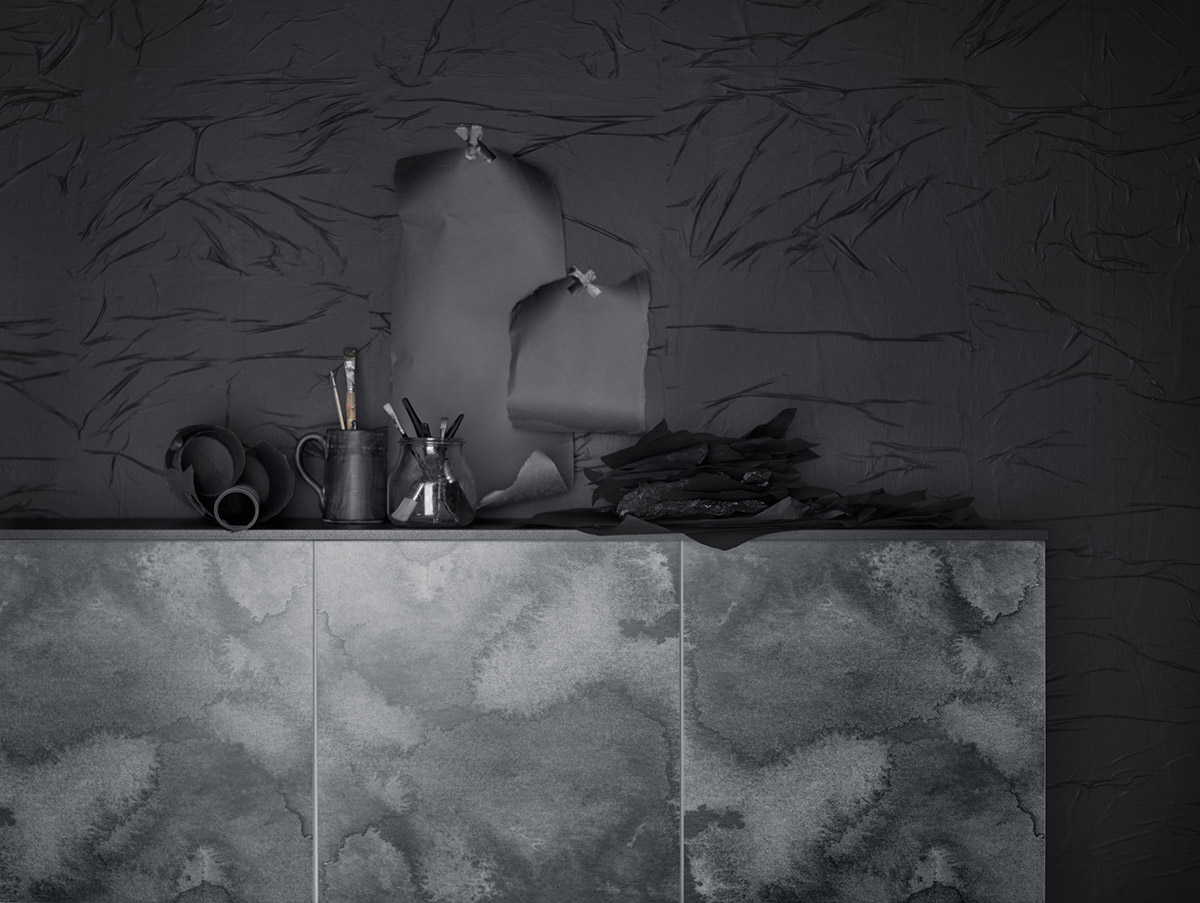 With the launch of the Ikea catalogue 2017, during the past few weeks the new collection has been featured in so many blogs across the world that you probably have already seen these amazing pictures. But you know I've been an Ikea fan and addict for years!!! So I had to share them anyway because they're absolutely gorgeous! I love the dark palette they used to display the objects, the mood and drama that it creates... Just magical! All this adds a bit of luxury to the items of this beautiful collection.
Ces dernières semaines, avec le lancement du catalogue Ikea 2017, la nouvelle collection est apparue sur tellement de blogs à travers le monde que vous avez très probablement déjà vu ces superbes images. Mais vous savez que je suis une fan inconditionnelle d'Ikea depuis des années !!! Je me devais donc de les partager malgré tout parce qu'elles sont absolument sublimes ! J'aime la palette de couleurs sombres qu'ils ont utilisée pour mettre en valeur les objets, l'ambiance et le côté théâtrale que cela crée... C'est simplement magique ! Tout ceci donne aux articles de cette belle collection un petite touche de luxe.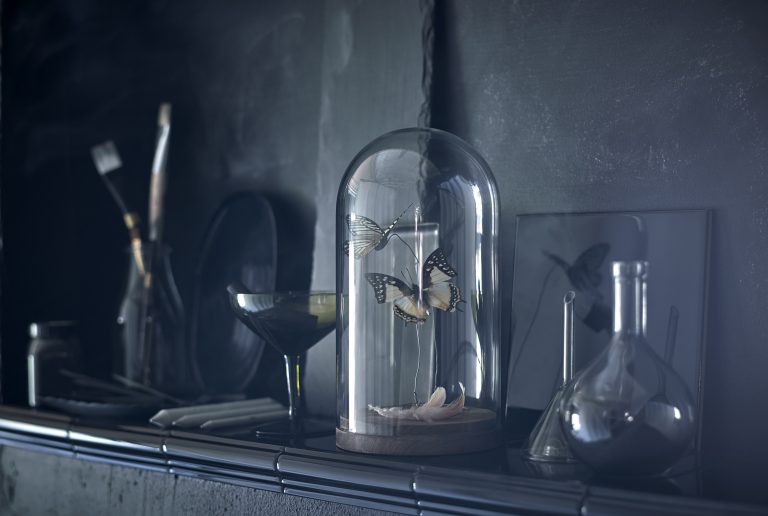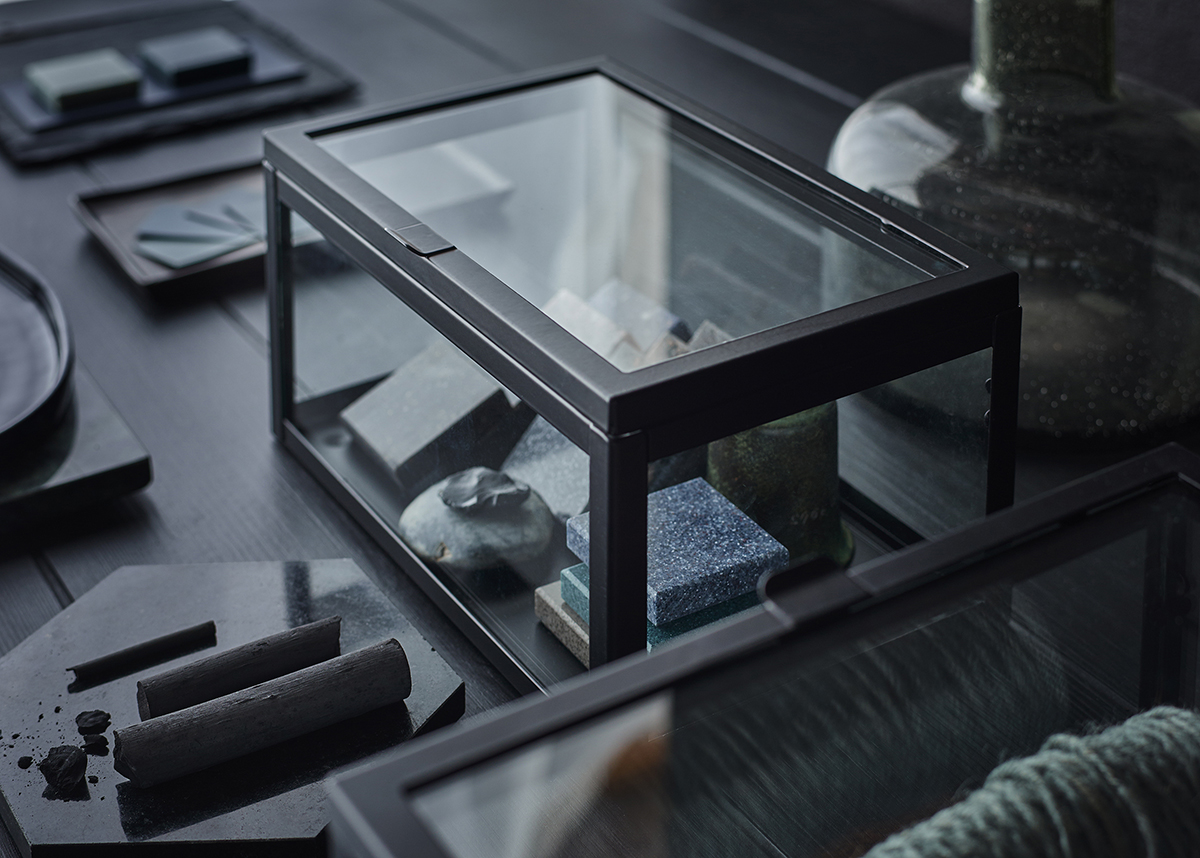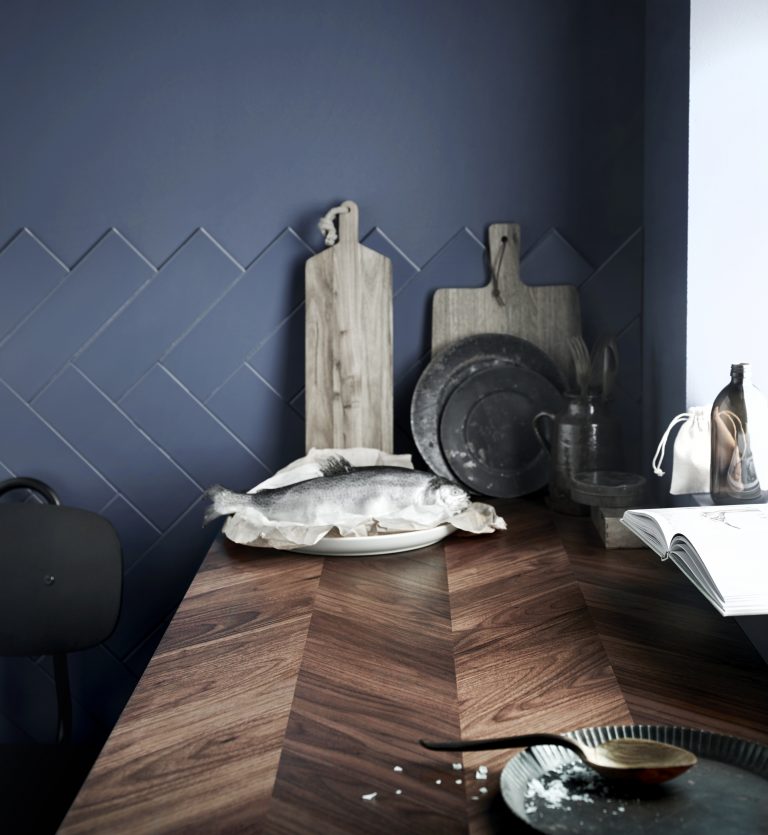 Isn't this Barkaboda countertop stunning? I love it and here below is a wishlist of some of my favourites.
Ce plan de travail Barkaboda n'est-il pas magnifique ? Je l'adore et voici ci-dessous une wishlist avec quelques uns de mes articles favoris.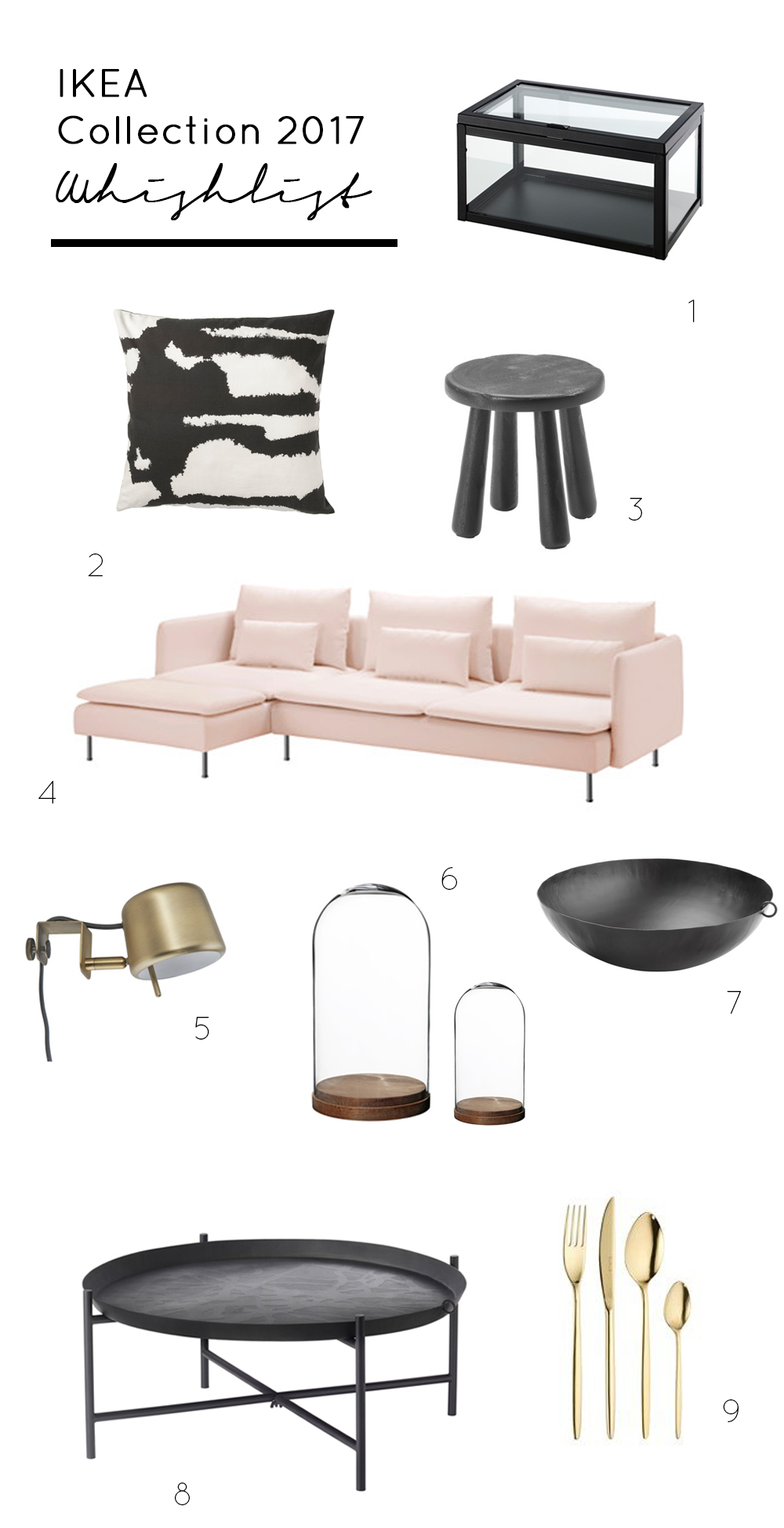 1/ Okänd glass box - 2/ Svartan cushion cover - 3/ Svartan stool
4/ Soderhamn sofa in Samsta pink - 5/ Varv clamp spotlight in brass - 6/ Härliga glass dome
7/ Svartan bowl - 8/ Svartan table - 9/ Finriv cutlery set in gold
The Finriv gold cutlery set is gorgeous...! I love all those items and I already purchased the two Härliga glass domes. The Soderhamn sofa isn't new, but this pink cover is and I don't know why but lately I've been desperately coveting a pink sofa!!! What about you, what do think of the new collection and Ikea catalogue 2017? Is your next Ikea shopping list already done?
Le set de couverts doré Finriv est sublime... J'aime tous ces articles et j'ai déjà acheté les deux cloches en verre Härliga! Quant au canapé Soderhamn il n'est pas nouveau mais cette housse rose oui, et je ne sais pas pourquoi mais ces derniers temps j'ai désespérément envie d'un canapé rose !!! Et vous que pensez-vous de cette nouvelle collection et du catalogue Ikea 2017 ? Avez-vous déjà préparé votre prochaine shopping liste Ikea ?

Images source Ikea