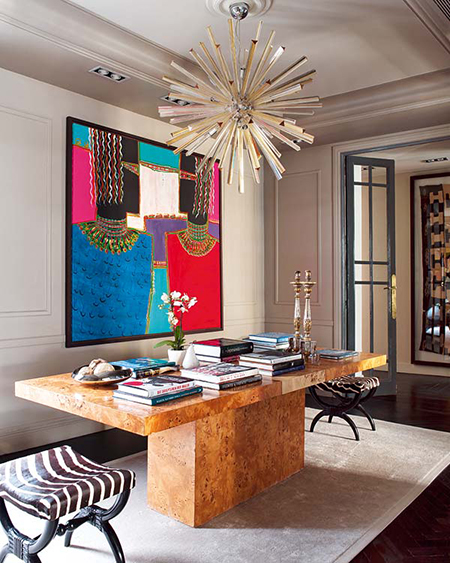 Today I wanted to show you these pictures of a beautiful Madrilenian apartment.
Aujourd'hui, je voulais vous montrer ces quelques photos d'un superbe appartement madrilène.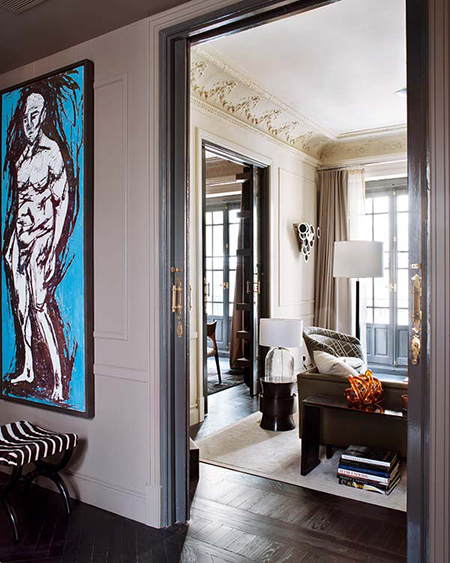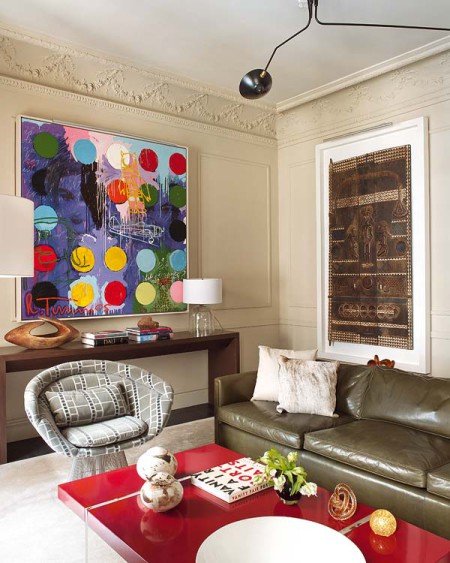 If I referred to the Movida in the title is simply because this apartment is such an art gallery. Every wall is covered with pieces of art more or less colored that punctuate this home. It has been completely renovated by Ignacio Garcìa de Vinuesa's studio but as you can see all the original features were saved. This is what gives such charm to this flat, this mixture of old details and contemporary furniture and objects. Another thing that struck me here, all the gorgeous fixtures that can be seen in the different rooms, each more beautiful the ones than the others!
Si j'ai fait référence à la Movida dans le titre c'est tout simplement parce que cet appartement est telle une galerie d'art. Chaque mur est recouvert d'oeuvres d'art plus ou moins colorées qui ponctuent cet intérieur. Il a entièrement été rénové par le cabinet de Ignacio Garcìa de Vinuesa mais comme vous le pouvez le voir tous les éléments d'origine ont été conservés. C'est ce qui fait tout le charme de cet intérieur, ce mélange de détails anciens et de meubles et objets contemporains. Une autre chose qui m'a frappé ce sont tous les  magnifiques luminaires que l'on peut voir dans les différentes pièces, tous plus beaux les uns que les autres !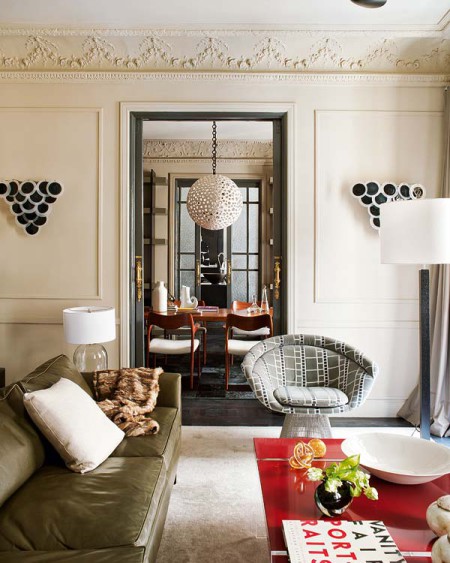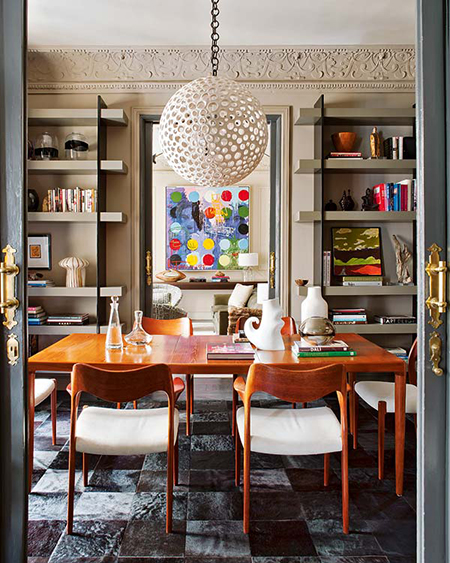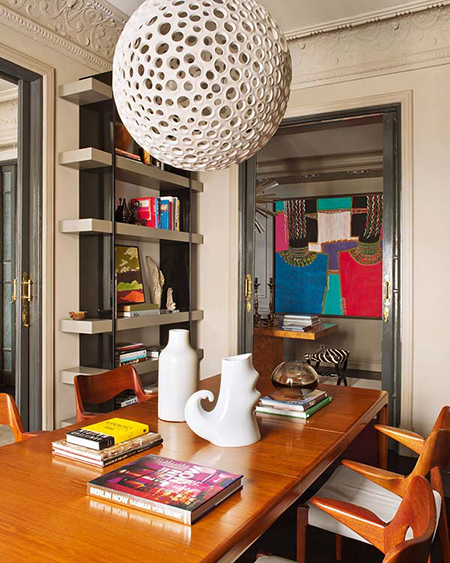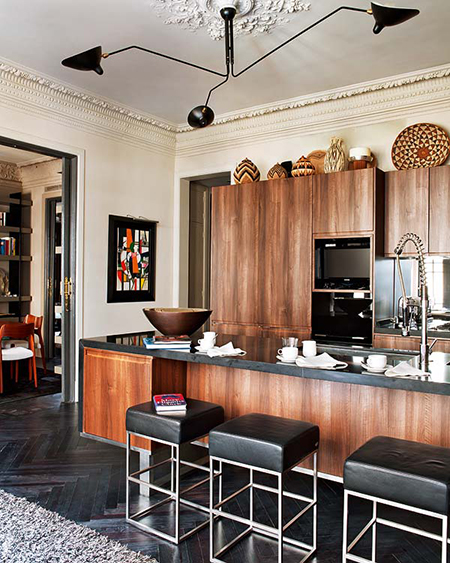 A favorite for this very modern kitchen that is so warm thanks to the wood cabinets and various decorative objects.
Un coup de coeur pour cette cuisine très moderne et chaleureuse grâce au bois et aux différents objets de décoration.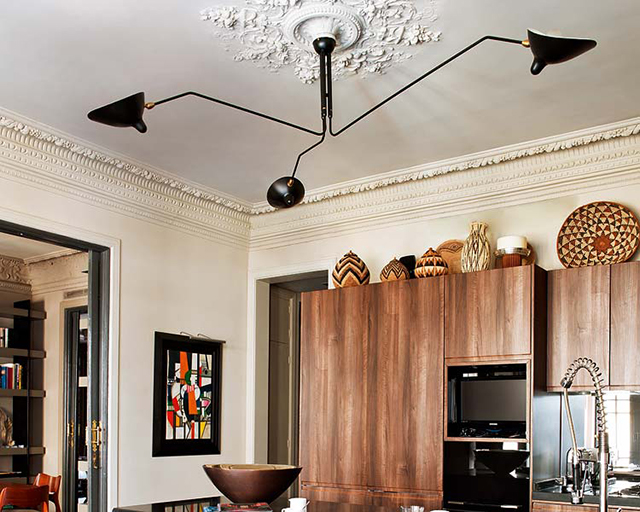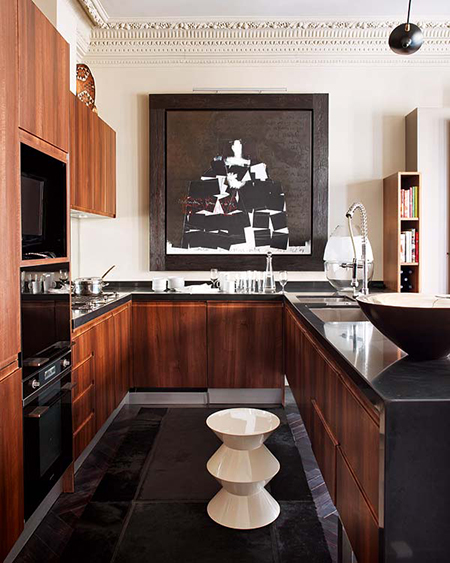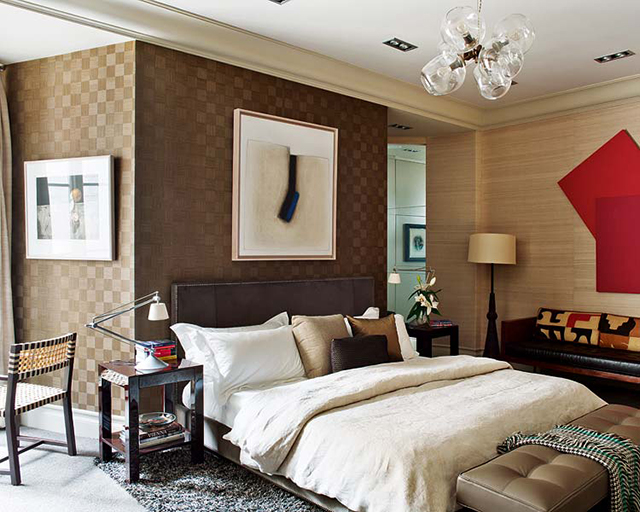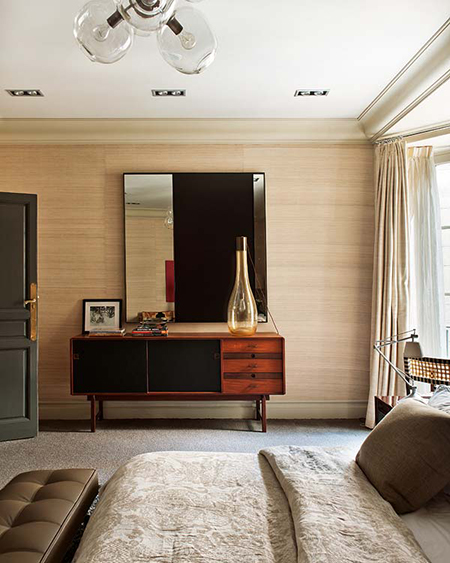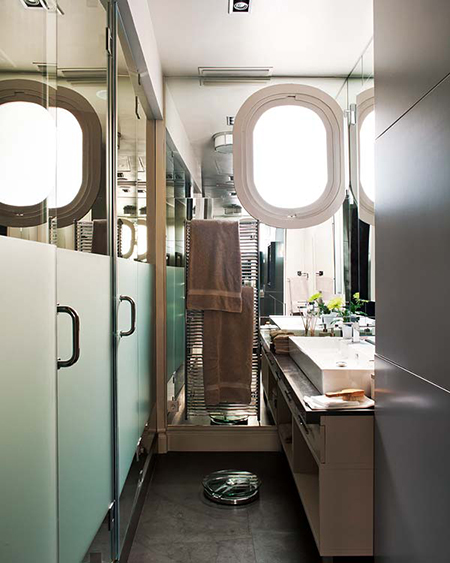 Impressive, no ... ? That's all for now but see you tomorrow, I will announce the winner of my Giveaway!
Pas mal non... ? C'est tout pour aujourd'hui mais je vous dis à demain, j'annoncerai le nom du gagnant de mon Giveaway !


Images source Nuevo Estilo