It's already Friday, but before saying goodbye for the weekend I wanted to show you these pictures of my bedroom ...
Déjà vendredi mais avant de vous dire au revoir pour le week-end, je voulais vous montrer ces quelques photos de ma chambre...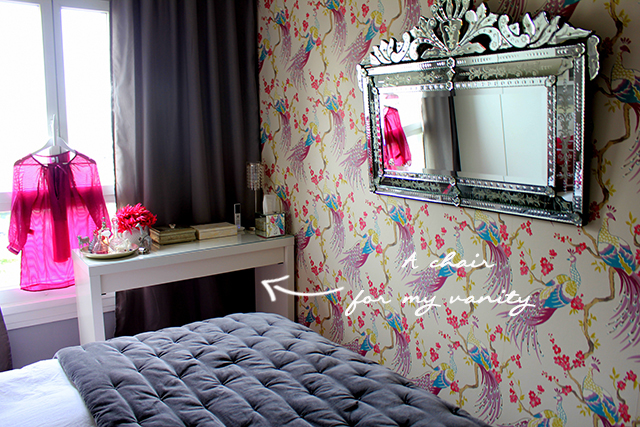 For those who remember the picture above, a few months ago I redecorated my bedroom. If you have not seen it, you can see the pictures of my bedroom before all that right here. To complete my bedroom I only had to find one item: a beautiful chair for my vanity. After several months of research I finally found the perfect chair or rather a pair of old chairs at a very good price!
Pour ceux qui se souviennent de l'image ci-dessus, il y a quelques mois de cela j'avais refait la décoration de ma chambre. Si vous ne l'avez pas vu, vous pouvez voir les photos de ma chambre avant tout cela juste ici. Pour achever ma chambre il ne restait plus qu'à trouver un élément : une jolie chaise pour ma coiffeuse. Après quelques mois de recherche j'ai enfin trouvé la chaise idéale ou plutôt une paire de chaises anciennes à un très bon prix !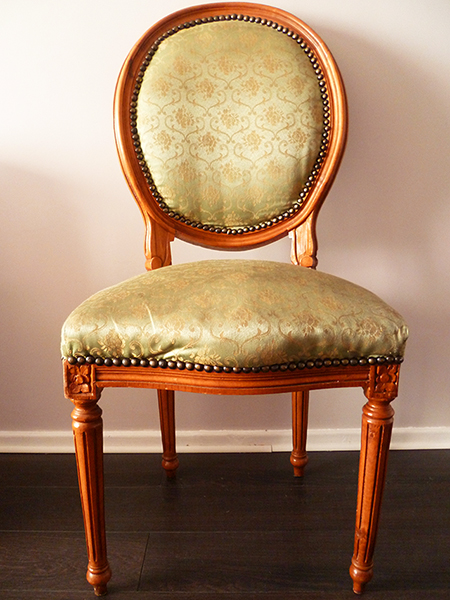 Here is one of these chairs before its total makeover.
Voici une de ces chaises avant son relooking intégral.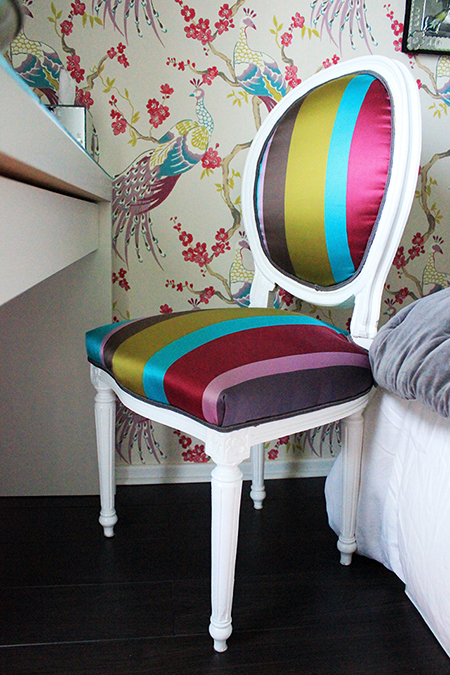 And here it is now! It also took some time to find this fabric but as soon as I saw it I knew right away that it was what I wanted because if you look closely it has exactly the same colors as those on my wallpaper ... Can you believe it?
Et la voici maintenant ! J'ai également mis du temps à trouver ce tissu mais dés que je l'ai vu j'ai tout de suite su que c'était ce qu'il me fallait car si vous regardez bien il reprend exactement toutes les couleurs de mon papier peint... Incroyable non ?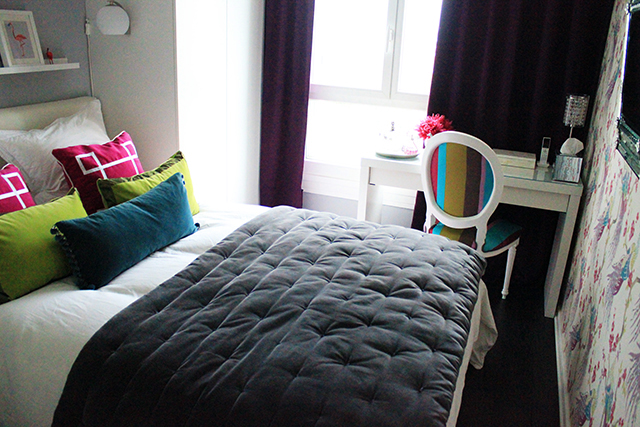 Do not worry, I make a post in the coming days to show you how I entirely renovated this pretty chair.
Ne vous inquiétez pas, je ferai un post dans les prochains jours pour vous montrer comment j'ai entièrement rénové cette jolie chaise.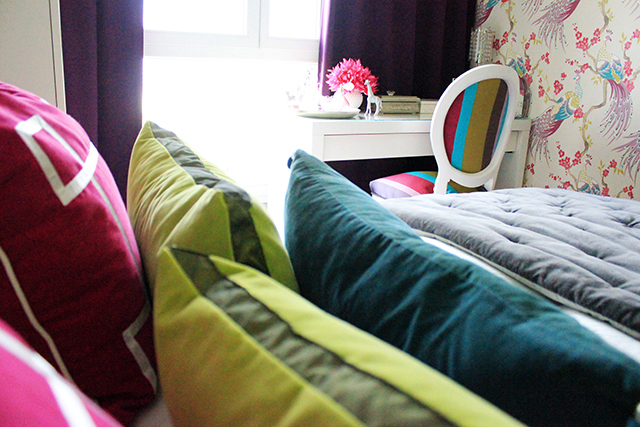 One last word before leaving you. You know the pretty little shoes I talked about yesterday, I have good news for you because there is a pair of Bagllerina Aquafeet to win here so do not hesitate to try your luck ...
And for those who have not already done so, do not forget to enter the Giveaway for my Blog Anniversary! The lucky winner will be selected at random next week! So good luck!!!
In the meantime, I wish you all a great weekend and see you next week ♥
XO
Un dernier petit mot avant de vous quitter. Vous savez les jolies petites chaussures dont je vous ai parlé hier, et bien j'ai une très bonne nouvelle pour vous car il y a une paire de Bagllerina Aquafeet à gagner ici alors n'hésitez pas à tenter votre chance...
Et pour ceux qui ne l'ont pas déjà fait, n'oubliez pas de participer également au Giveaway pour l'anniversaire de mon blog ! L'heureux gagnant sera désigné par tirage au sort la semaine prochaine ! Alors bonne chance !!!
En attendant, je vous souhaite à tous un excellent week-end et à la semaine prochaine ♥
Biz