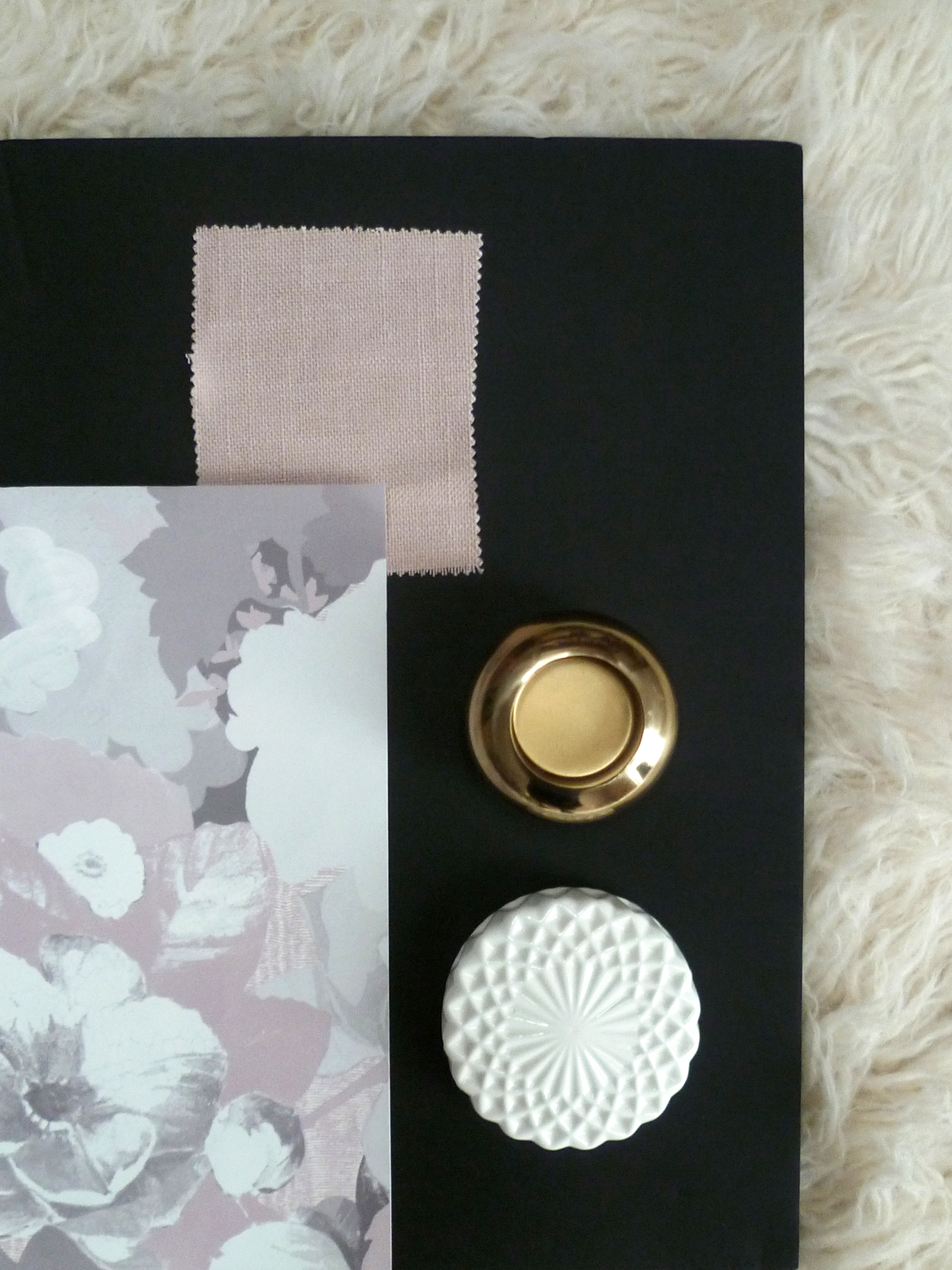 Third week of the ORC, so we are now halfway point!
Troisième semaine de l'ORC, nous sommes donc maintenant à mi-parcours !
If you missed the beginning of this One Room Challenge, don't worry you still can catch up with week 1 and week 2.
Well, I have to say I am pretty happy with the progress of this week. I received a few samples I ordered so it was time to take decisions about fabric and wallpaper. And honestly I really can't get out of my head the Ellie Cashman wallpaper.
Si vous avez manqué le début de ce One Room Challenge, ne vous inquiétez pas vous pouvez revoir la semaine 1 et la semaine 2.
Bien, je dois dire que je suis plutôt satisfaite des progrès qu'il y a eu cette semaine. J'ai reçu quelques échantillons que j'avais commandés, c'était donc l'heure des décisions pour le tissu et le papier peint. Et honnêtement je n'arrive pas à me sortir de la tête le papier peint d'Ellie Cashman.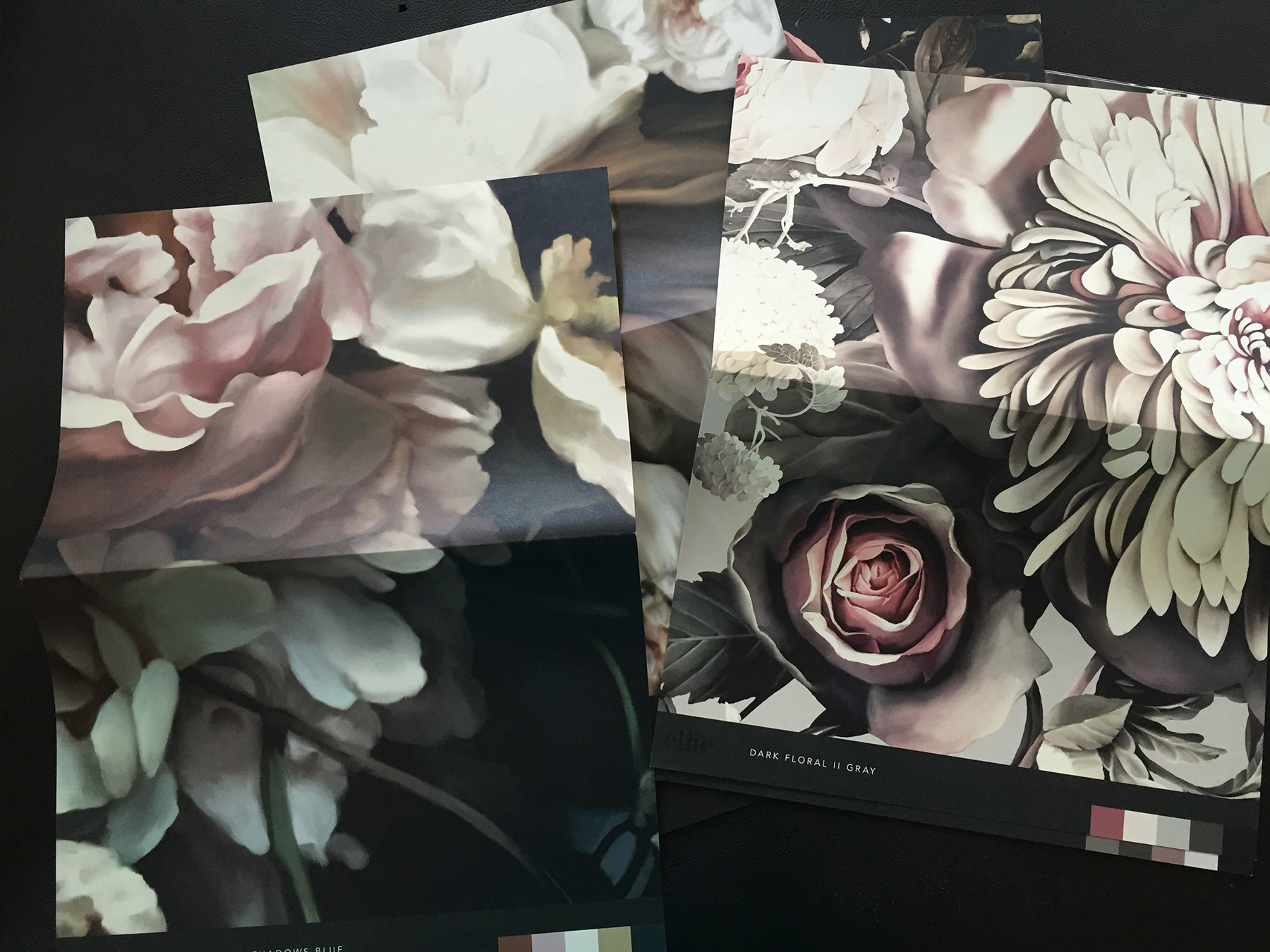 I can't resign and think I won't be able to use the Dark Floral so I am desperately trying to find a way to add this beauty into my new space... I love it so much! So to be continued...
Je n'arrive pas à me résigner et à me faire à l'idée que je ne puisse pas utiliser le Dark Floral alors je suis désespérément à la recherche d'un moyen d'intégrer cette beauté à mon nouvel espace... Je l'aime tellement ! Affaire à suivre donc...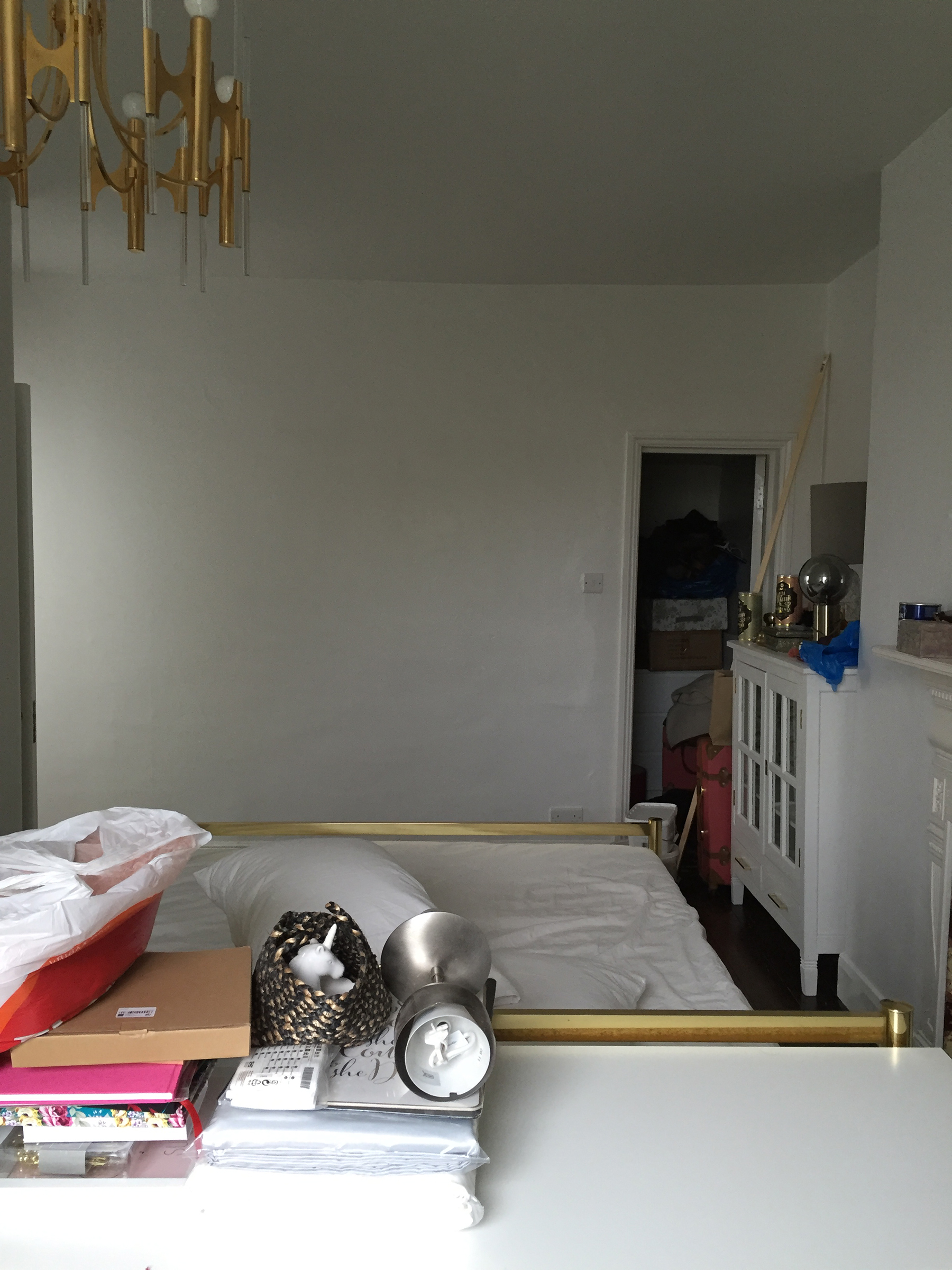 The biggest change of this week has been painting the bedroom walls in black (by the way, I would like to take the opportunity to say a huge thanks to my friends Fabio & Nathaly for helping with the paint because I don't know how I would have done it without them!).
You can see above how the bedroom was a few days ago.
Le plus grand changement de la semaine a été de peindre les murs de la chambre en noir (d'ailleurs, je voudrais profiter de l'occasion pour dire un grand merci à Fabio & Nathaly qui m'ont aidé pour la peinture car je ne sais pas ce que j'aurais fait sans eux !).
Vous pouvez voir juste au-dessus la chambre telle qu'elle était il y a quelques jours.

And here it is now. Welcome to the dark side my friends! Those moody walls create an intimate atmosphere in the room and I really like it.
Et la voici maintenant. Bienvenu du côté obscur les amis ! J'aime l'atmosphère intime que créent ces murs sombres.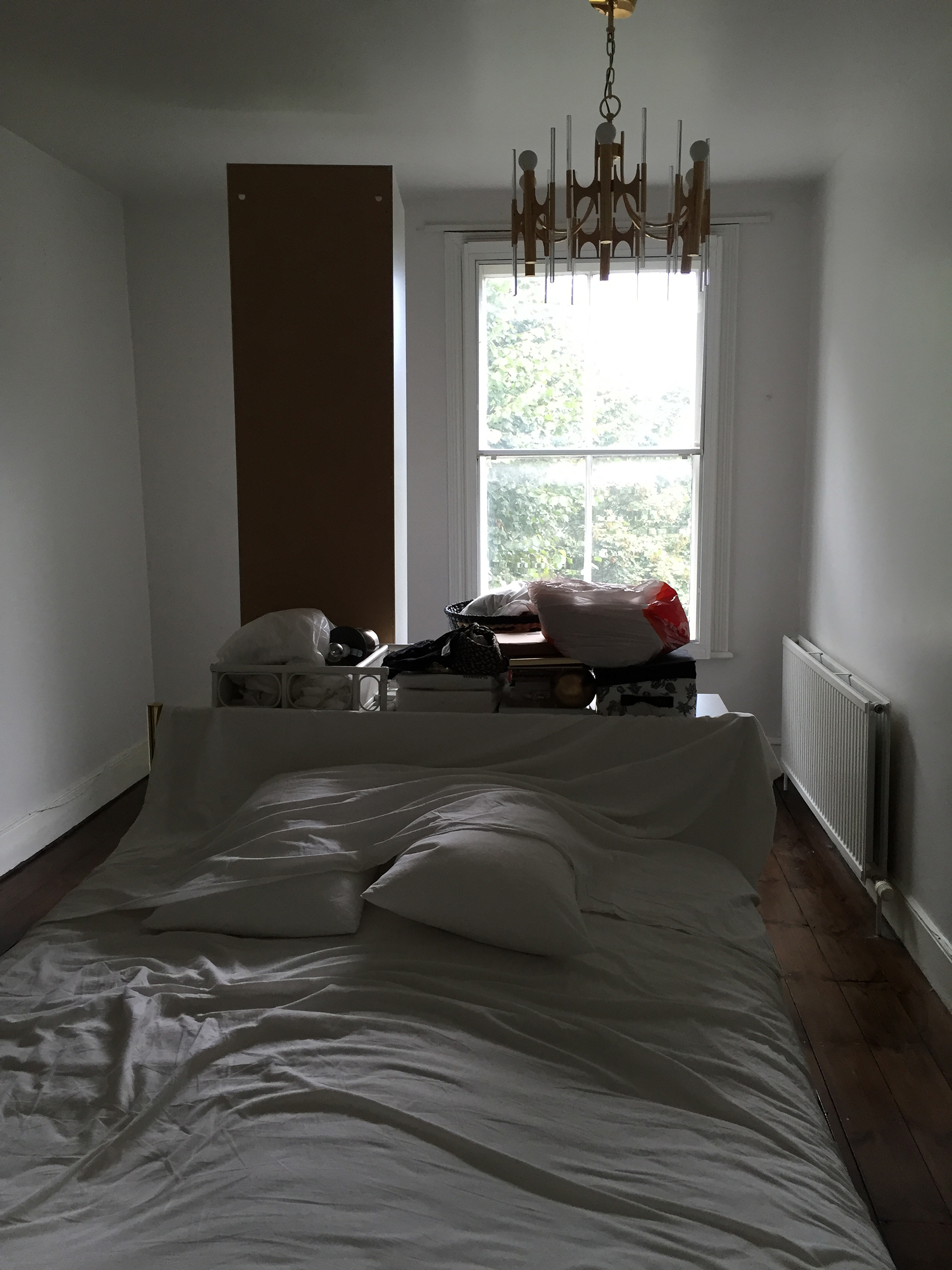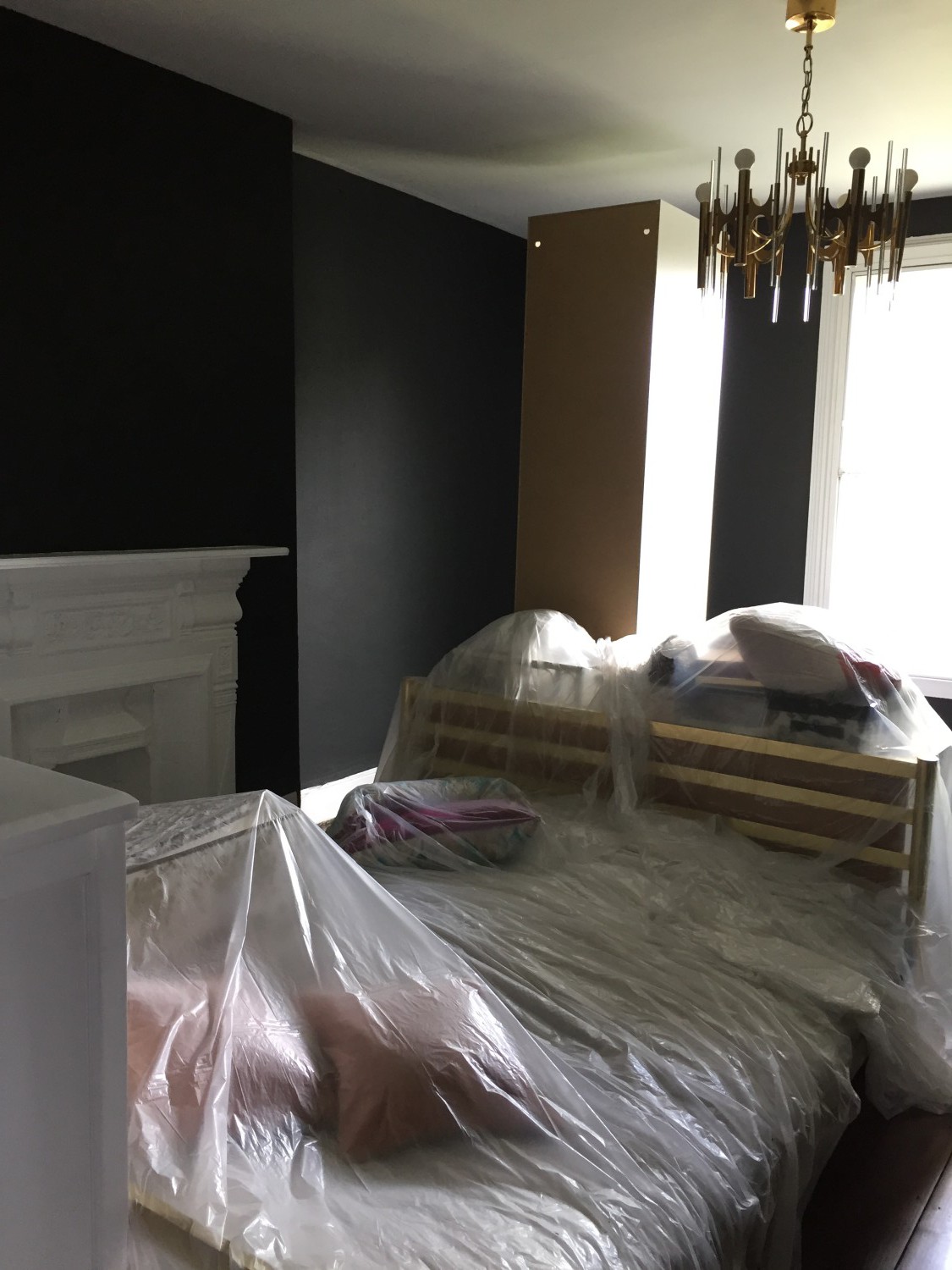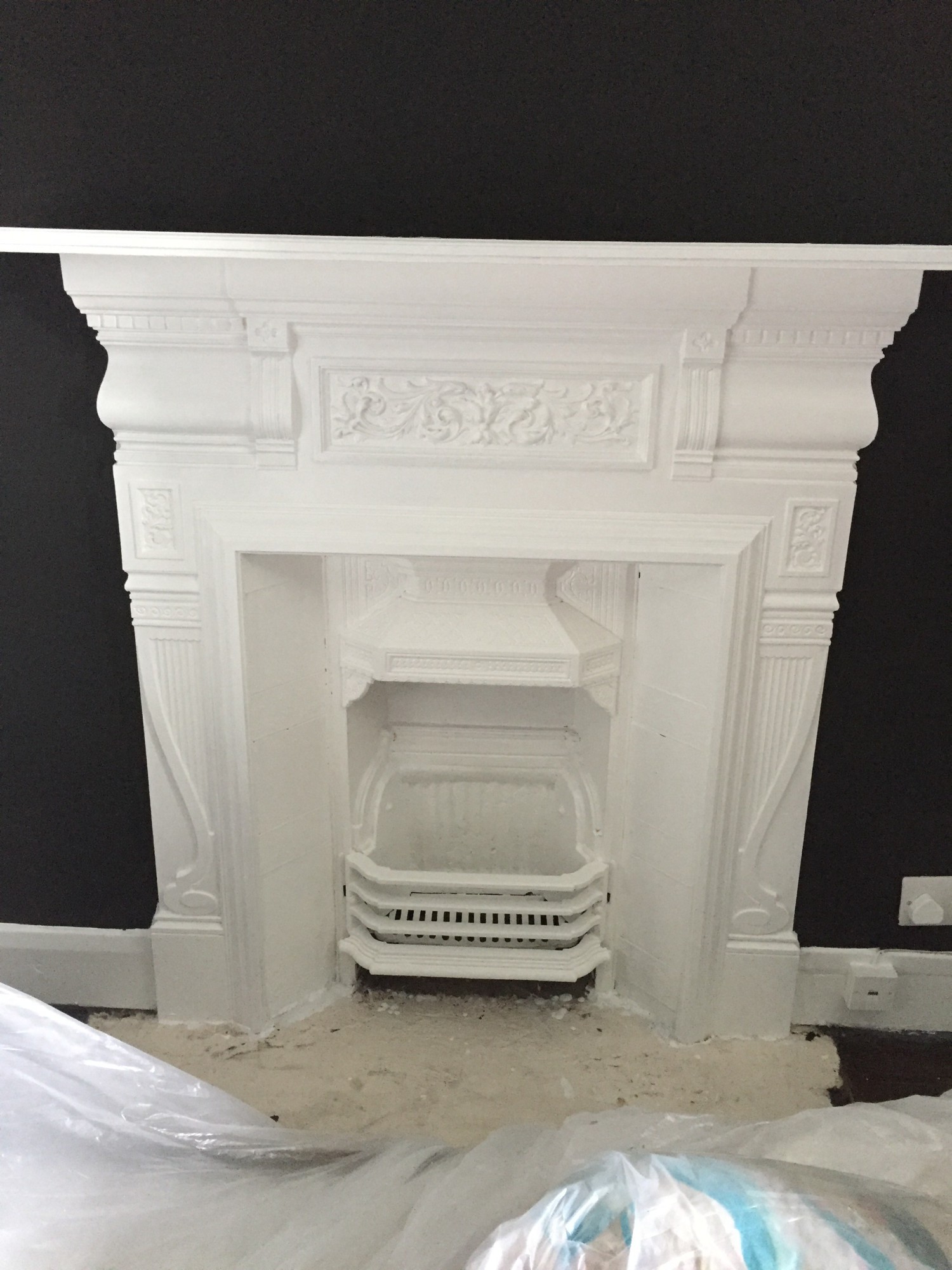 The fireplace isn't finished yet but it's already so different. The power of paint is just something magical!
La cheminée n'est pas encore finie mais elle est déjà bien différente. Le pouvoir de la peinture est simplement quelque chose de magique !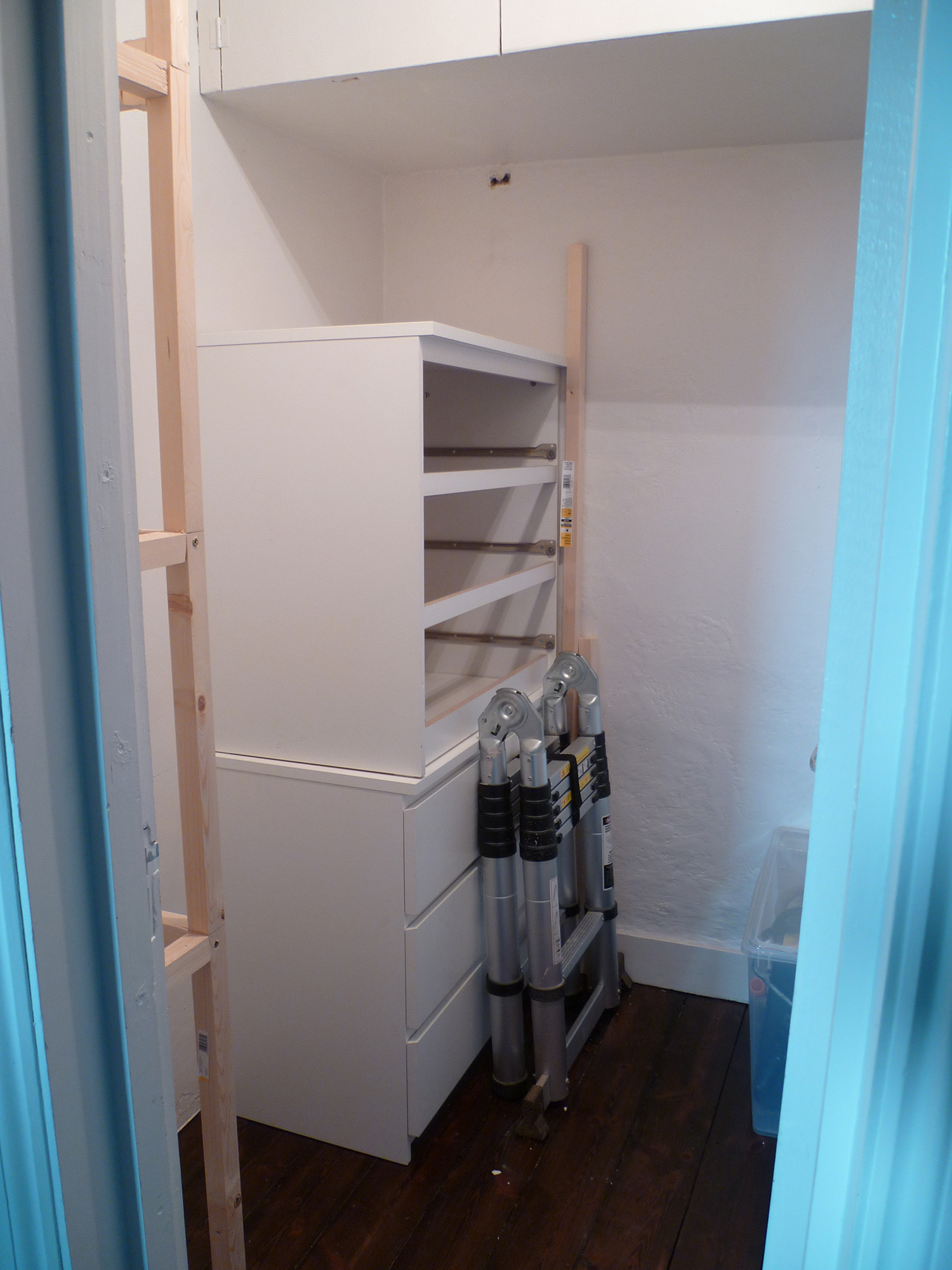 And finally the closet. The biggest problem was the lack of storage so I decided to put some additional built-in shelves for a better organisation.
Et enfin le dressing. Le plus gros problème était le manque de rangement, j'ai donc décidé d'ajouter des étagères pour mieux organiser les choses.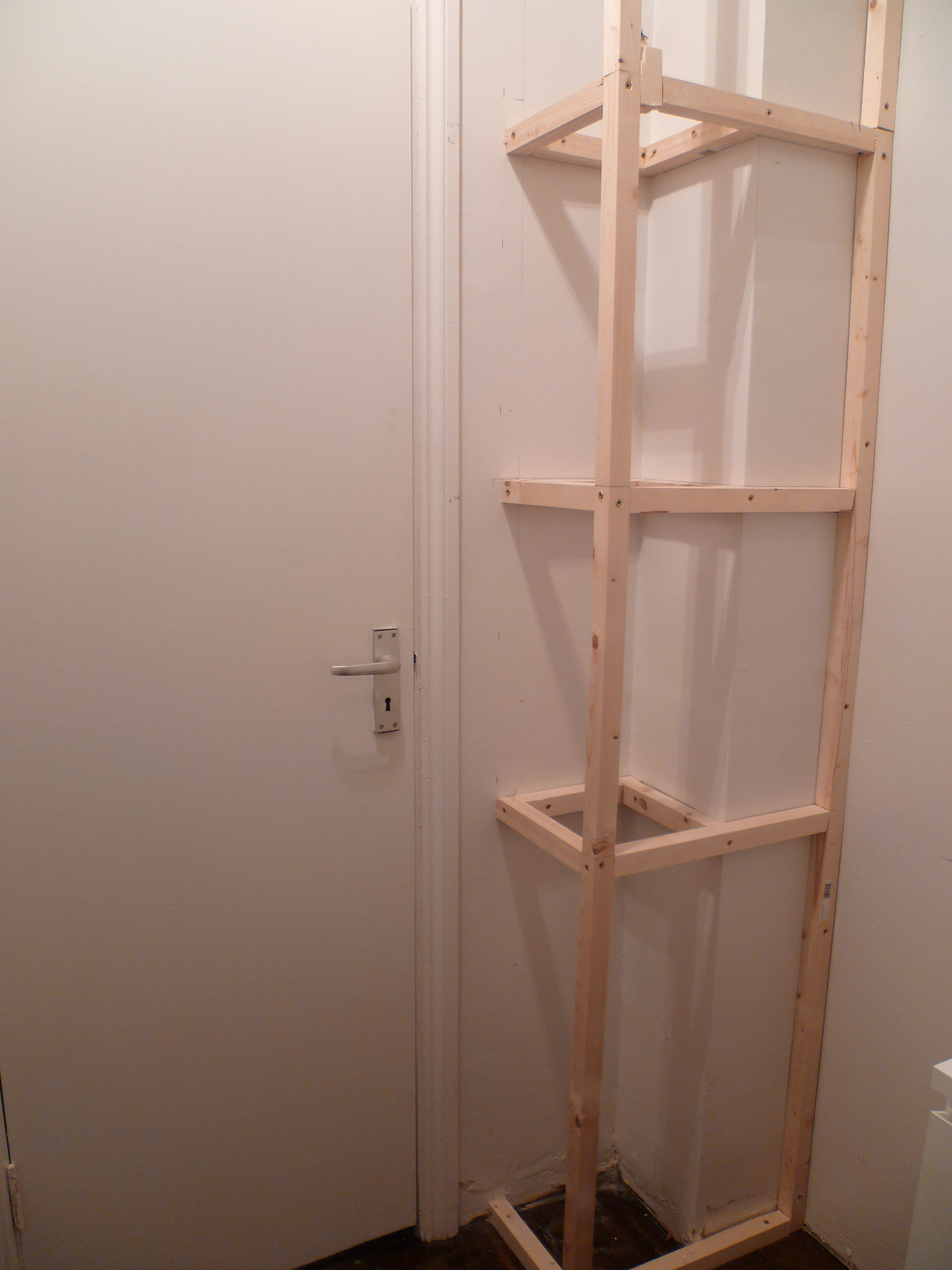 Now the shelves are complete and the walls have been freshly painted white. I am obviously going to add more storage because I would like to make the most of the space of this tiny walk-in wardrobe so all of my things can fit inside!
Les étagères sont terminées et les murs ont fraîchement été repeints en blanc. Je vais bien évidemment rajouter des rangements supplémentaires car je voudrais optimiser au maximum l'espace de ce tout petit dressing afin que je puisse y ranger le plus de choses possible !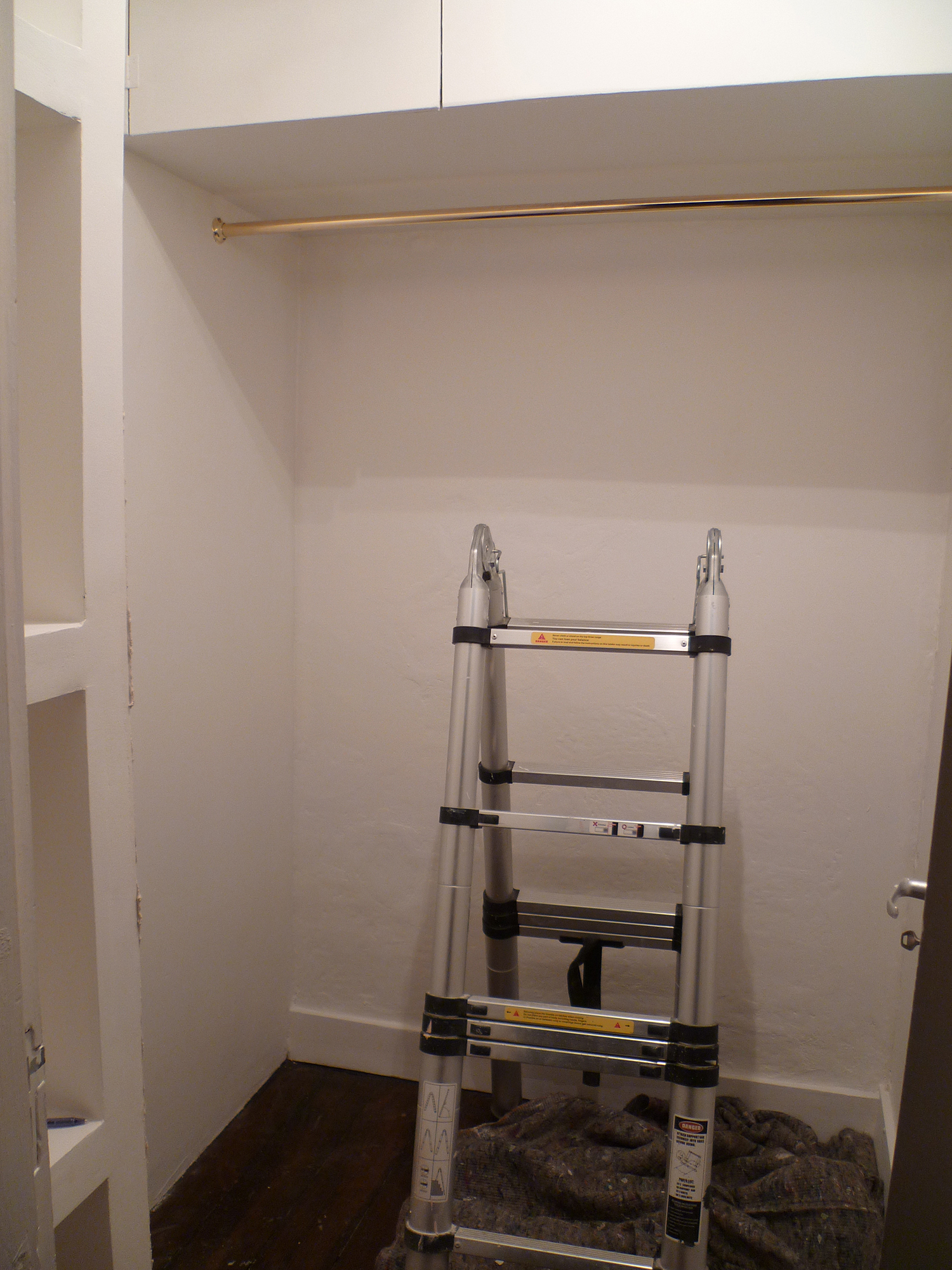 Well, that's it for this week! This project doesn't really look glamorous yet but slowly slowly the space takes shape. I hope to be able to show you nicer things next week so stay tuned!
In the meantime, don't forget to have a look at the other projects of the ORC and the ORC Guest Participants to see what the others have accomplished at this halfway point of the challenge.
XO
Bon, et bien c'est tout pour cette semaine ! Ce projet n'est pas encore très glamour pour l'instant mais l'espace prend forme tout doucement. J'espère pouvoir vous montrer de plus jolies choses la semaine prochaine alors soyez au rendez-vous !
En attendant, allez voir les autres projets de l'ORC et de l'ORC Guest Participants pour voir ce que les autres ont accompli à mi-parcours du défi.
Biz