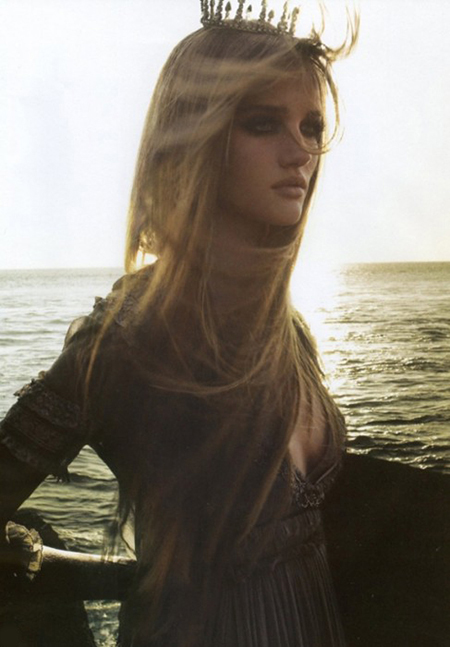 Tell me which princess you would like to be and I'll tell you who you are ...
Dis-moi quelle princesse tu voudrais être et je te dirai qui tu es...
If you remember, a few weeks ago I started a new series of posts entitled "Fairy Tales." For those who missed the beginning and would like to know why I decided to write about fairy tales, you can find the first part right here. Today I'll talk about princesses in fairy tales because what would be a fairytale without a princess! Girls often tend to identify with these heroes because they are beautiful, sweet and they always end up being happy. But the strange thing is that these lovely fairy tales often have a hidden message that we do not always see ... I'm going to give you an example right now so you will understand what I mean. If you ask little girls who is their favorite princess and which princess they would like to be, you'll see that most of them will answer Cinderella. There are so many princesses, so why all the little girls want to be Cinderella?
Si vous vous souvenez, il y a quelques semaines de cela j'ai commencé une nouvelle série de posts intitulée "Fairy Tales". Pour ceux qui auraient manqué le début et qui voudraient savoir pourquoi j'ai décidé d'écrire sur les contes de fée, vous pouvez retrouver le premier volet juste ici. Aujourd'hui, je vais vous parler des princesses dans les contes de fée car que serait un conte de fée sans princesse ! Les filles ont souvent tendance à s'identifier à ces héroïnes car elles sont belles, douces et qu'elles finissent toujours par être heureuses. Ce qui est étrange c'est le message caché qui se trouve souvent derrière ces jolis contes de fée et que l'on ne voit pas toujours... Je vais tout de suite vous donner un exemple et vous allez comprendre ce que je veux dire. Si vous demandez à des petites filles quelle est leur princesse préférée et laquelle elles voudraient être, vous verrez que la plupart vous répondront Cendrillon. Il y a tellement de princesses alors pourquoi toutes les petites filles veulent être Cendrillon ?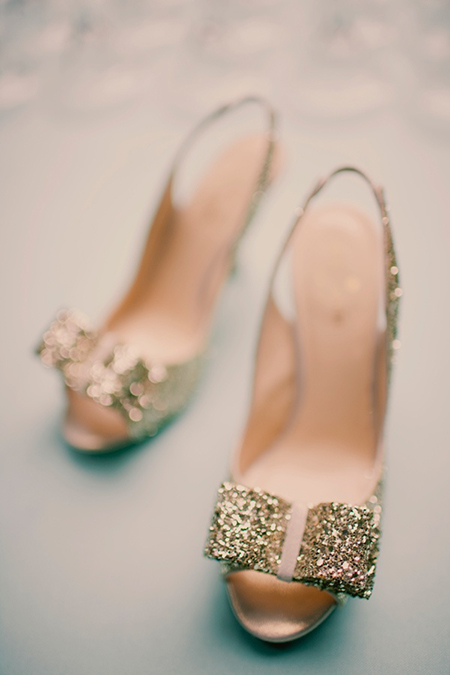 Perhaps because of the lovely shoe, the pumpkin carriage, the ball or simply the handsome prince charming... Well, seen in this light I can understand because it is true that there is magic in this beautiful story and I have to admit that for a long time I also wanted to be Cinderella. But that was then and now it's all over, I do not want to be Cinderella anymore and if I had a daughter I would tell her that Cinderella is not a good example. Why? Because in the end, if I understand correctly this fairy tale, nor prince charming neither any other man in this story paid any attention to Cinderella when she was scrubbing the floor and wearing dusty rags. But, once well dressed with her sparkling dress, makeup, crowned with a pretty diadem thanks to her ​​fairy godmother, the prince charming finally noticed her! And yes, through this fairy tale little girls are taught that if one day they also want to find a prince charming, they will have to make themselves beautiful even if this mean to cheat using any artifice or magic because otherwise no man will notice them. My 3 years old niece have properly understood the story, I assure you. The other day she asked me why I wasn't married. I told her that it was not so easy to find a husband ... To which she replied "Yes it's easy to find a husband. You have to put makeup, nailpolish, have a nice hairstyle and wear a beautiful dress! That's it." And she insisted on the gown! So no, please tell your daughters that they shouldn't like to be Cinderella, because the hidden message this fairy tale carries is actually not that magical.
Peut-être à cause de la jolie chaussure, du carrosse en forme de citrouille, du bal ou simplement du beau prince charmant... Bon vu sous cet angle je peux comprendre car c'est vrai qu'il y a de la magie dans cette belle histoire et je dois avouer que pendant longtemps moi aussi je voulais être Cendrillon. Mais ça c'était avant et aujourd'hui c'est bien fini, je ne veux plus être Cendrillon et si j'avais une fille je lui dirais que Cendrillon n'est pas un exemple à suivre. Pourquoi ? Parce que finalement, si j'ai bien compris ce conte de fée, le prince charmant, ni aucun autre homme de cette histoire d'ailleurs, ne s'est intéressé à Cendrillon lorsqu'elle frottait le sol et portait des haillons. Par contre, une fois bien habillée avec sa robe étincelante, maquillée, coiffée avec son joli diadème grâce à sa marraine la bonne fée, le prince charmant la remarque enfin ! Et oui, par le biais de ce conte de fée on fait comprendre aux petites filles que si elles veulent elles aussi trouver un jour le prince charmant, elles ont tout intérêt à s'apprêter voir à tricher avec quelques artifices car sans cela aucun homme ne les remarquera. Ma petite nièce de 3 ans a bien compris l'histoire je vous assure. L'autre jour elle m'a demandé pourquoi je n'avais pas de mari. Je lui ai répondu que ce n'était pas si simple de trouver un mari... Ce à quoi elle a répondu "Mais si c'est facile de trouver un mari. Il faut mettre du maquillage, du vernis, avoir une jolie coiffure et mettre une belle robe ! C'est tout." Et elle a bien insisté sur la robe ! Donc non, s'il vous plaît, dites à vos filles qu'elles ne devraient pas vouloir être Cendrillon car le message caché de ce conte de fée n'est finalement pas si féerique.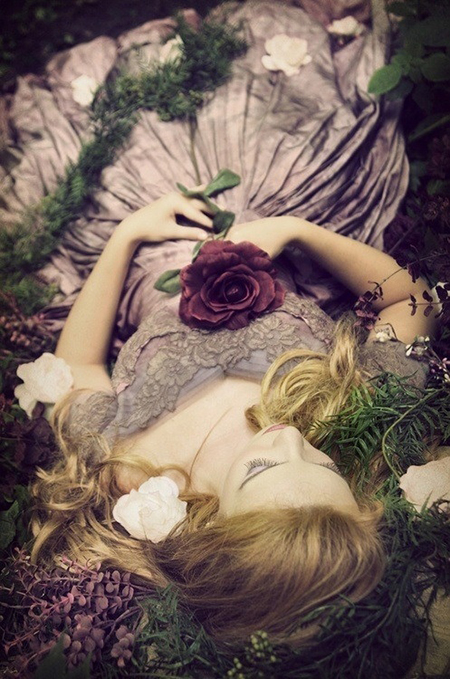 Personally, if I had to be a fairy tale princess I would like to be Sleeping Beauty. A prince willing to brave the barriers of thorns to reach a princess he has never seen. The princess was his destiny ... Yes I'm the kind of girl a bit too romantic! But I'm not so blind because even if I think this the most beautiful story, there is unfortunately a hidden message too as in all fairy tales. Sleeping Beauty has been waiting for 100 years before the prince comes to deliver her. Needless to say I'll be dead before my prince finds me ... This tale is maybe a nice way to tell us that we should not wait all our life a valiant knight to come to rescue us because this prince will never arrive ... But anyway, I will tell you a bit more about Prince Charming in another post because fairy tales lied once again ...! So finally, if I have only one question to ask you, this is simply: "And you, what Princess would you like to be?" Now that you know that these fairy tales are not as rosy as they seem, think carefully before answering ...
Personnellement, si je devais être une princesse de conte de fée, je voudrais être la Belle au bois dormant. Avec un prince prêt à braver les barrières d'épines pour rejoindre une princesse qu'il n'a jamais vu. Une princesse qui lui était destinée... Oui je suis le genre de fille un peu trop romantique ! Mais je ne suis pas aveugle pour autant car même si je trouve que c'est la plus belle des histoires, il y a là aussi malheureusement un message caché comme dans tous les contes de fée. La Belle a attendu 100 ans avant qu'un prince ne vienne la délivrer. Autant dire que je serai morte avant que mon prince ne me trouve... Ce conte est peut-être une façon gentille de nous dire de ne pas attendre toute sa vie qu'un vaillant chevalier vienne à nous car il n'arrivera jamais ce prince... Mais bon, je vous parlerai plus en détail du prince charmant dans un autre post car là aussi les contes de fée nous ont menti...! Alors pour finir, si j'ai une juste question à vous posez c'est tout simplement : "Et vous, quelle princesse voudriez-vous être ?" Maintenant que vous savez que ces contes de fée ne sont pas toujours roses, réfléchissez bien avant de répondre...