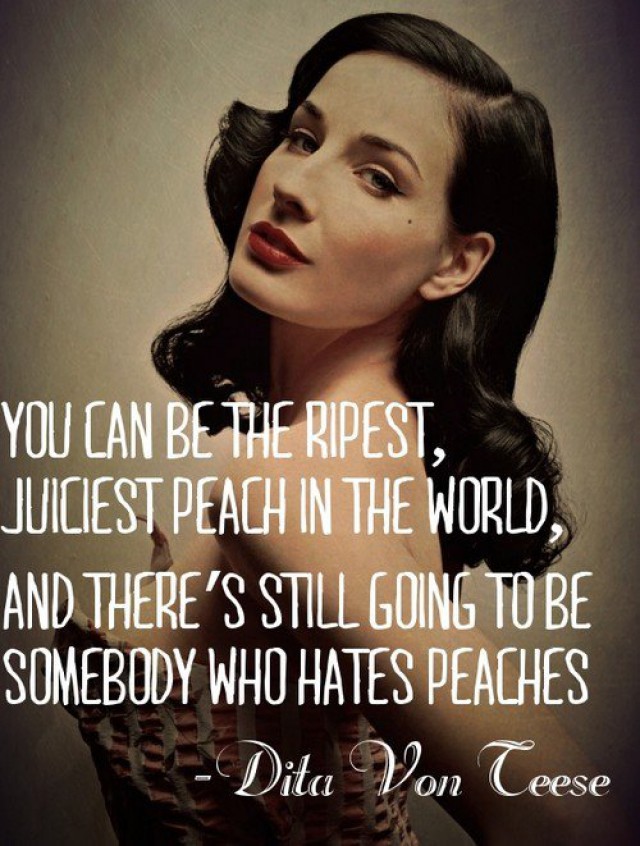 "You can be the ripest, juicest peach in the world, and there's still going to be somebody who hates peaches" Dita Von Teese.
"Vous pouvez être la plus mûre et la plus juteuse des pêches au monde, il y aura toujours quelqu'un qui n'aimera pas les pêches" Dita Von Teese.

You can make all the efforts of the world, you can never please everyone. The most important thing is to please those who are close and that you love. Only their opinion matters.
Vous aurez beau faire tous les efforts du monde, vous ne pourrez jamais plaire à tout le monde. Le plus important est de plaire à ceux qui vous sont proches et que vous aimez. Seul leur avis compte.

Image source Sensuelle's Picture Book