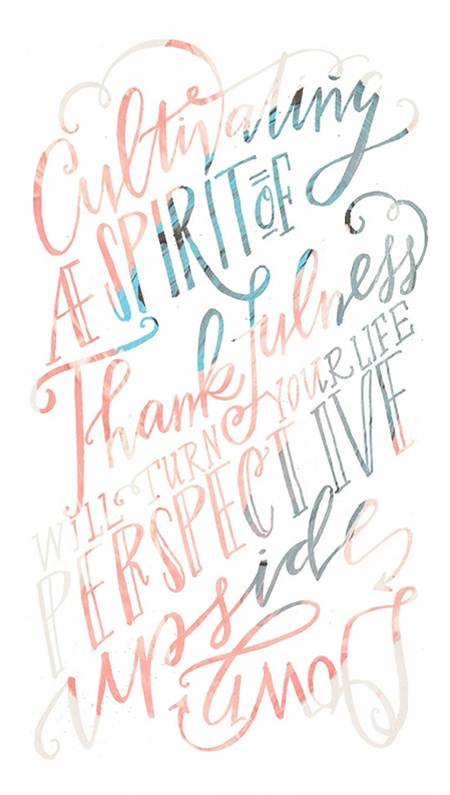 'Cultivating a spirit of thankfulness will turn your life perspective upside down'
"Cultiver un esprit de gratitude changera du tout au tout votre vision de la vie"
We don't celebrate Thanksgiving in France but I'm among those who think that to know to thank can change everything. Even if sometimes things may be hard, there is always something to be thankful for. You can enjoy special occasions like Thanksgiving to be grateful but to do every day will change your daily life. Thank the people who surround you, be grateful for what you have and others don't. Because it's not happy people who are thankful, it's thankful people who are happy. So I would like to take this opportunity to thank you all from my heart to follow my blog and for all your lovely comments ... And I wish a Happy Thanksgiving to all my readers overseas!
Nous ne fêtons pas Thanksgiving en France, mais je fais partie de ceux qui pensent que savoir remercier peut tout changer. Même si parfois les choses peuvent être difficiles, il y a toujours une chose pour laquelle on peut être reconnaissant. On peut profiter des occasions spéciales comme Thanksgiving pour montrer sa gratitude mais le faire tous les jours changera votre vie au quotidien. Sachez remerciez ceux qui vous entourent, sachez être reconnaissant de ceux que vous avez et que d'autres n'ont pas. Car ce ne sont pas les gens heureux qui sont reconnaissants, ce sont les gens reconnaissants qui sont heureux. Je voudrais donc profiter de cette occasion pour vous remercier tous du fond du coeur pour suivre mon blog et tous vos gentils commentaires... Et je souhaite un Joyeux Thanksgiving à tous mes lecteurs outre-atlantique !

Image source Pinterest