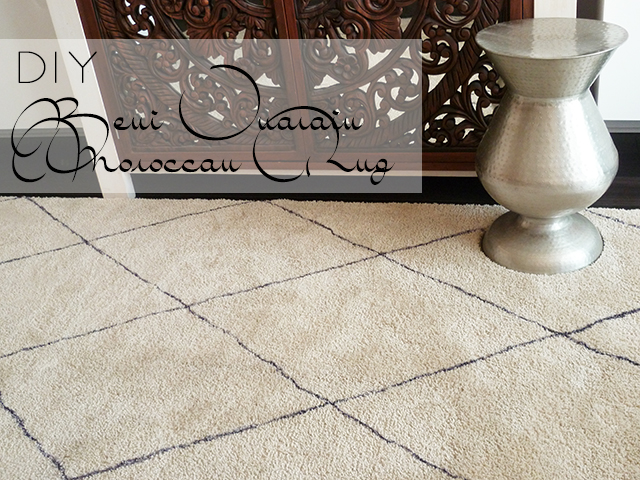 Bonjour my friends! I am delighted to begin this week with a DIY that you will certainly love ...
Bonjour mes amis ! Je suis ravie de commencer cette semaine avec un DIY qui devrait vous plaire...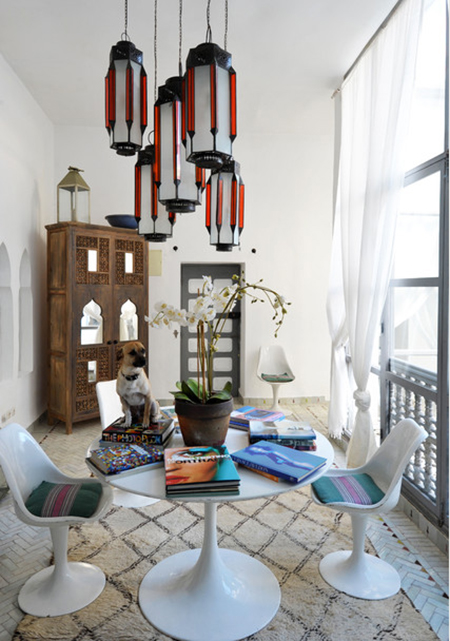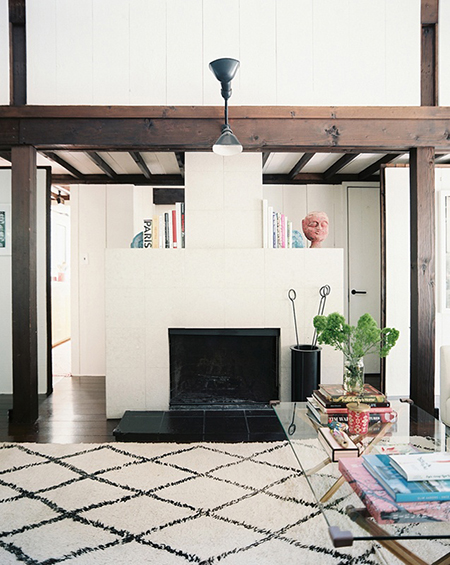 Who has not coveted these lovely Beni Ouarain Moroccan rugs that can be seen in many interiors lately ... For my part, I have to say that I was looking for one for a while, they're just beautiful and it's a timeless decorative accessory because ot the mere colors and patterns. The only problem is the price which unfortunately is beyond the budgets of many of us ! So all those like me who dream of owning one of these wonders will love this DIY.
Qui n'a pas convoité ces jolis tapis marocains Beni Ouarain que l'on peut voir dans de nombreux intérieurs ces derniers temps... Pour ma part, je dois dire que j'en cherchais un depuis un moment car je les trouve magnifiques et leurs couleurs et motifs simples en font des accessoires de décoration intemporels. Le seul problème est leur prix qui malheureusement est hors budget pour nombres d'entre nous ! Alors tout ceux qui comme moi rêvent de posséder une de ces merveilles vont adorer ce DIY.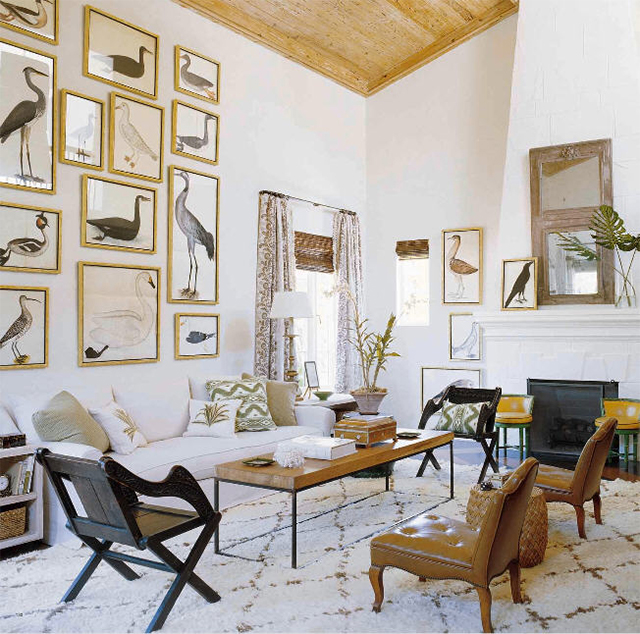 This project is very simple to make and very affordable! I saw it a few weeks ago right here and since that I was thinking that I absolutely had to do it and now that's done.
Ce projet est très simple à réaliser et surtout très abordable ! Je l'ai vu il y a quelques semaines de cela juste ici et depuis je me suis dis qu'il fallait à tout prix que je me lance et voilà chose faite.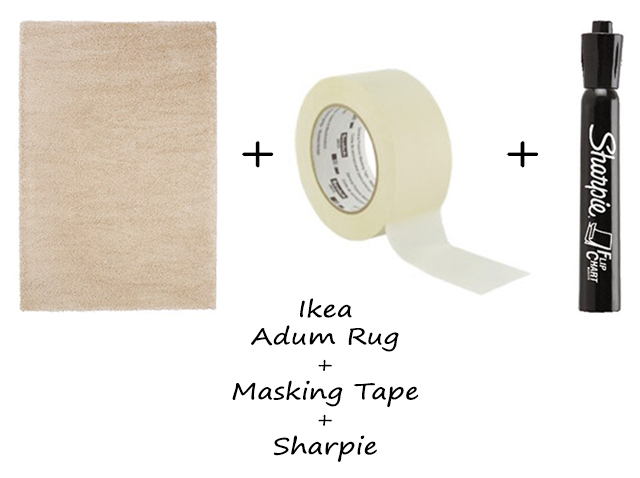 For this very simple DIY you will need:
- An Ikea Adum rug
- Masking tape
- A black permanent marker
Pour ce DIY ultra simple il vous faudra :
- Un tapis Adum d'Ikea
- Du ruban de masquage
- Un marqueur noir indélébile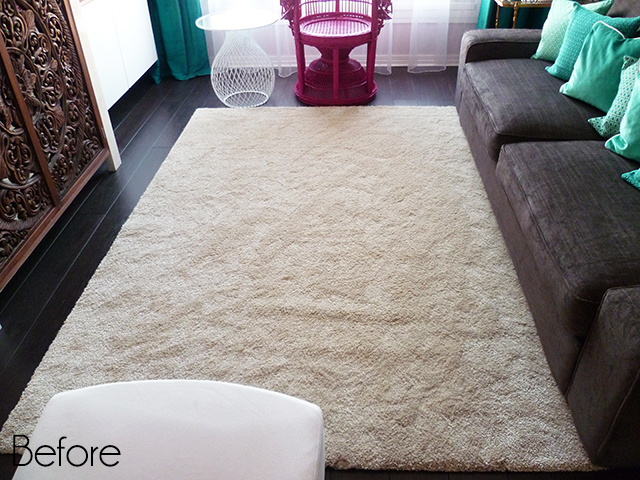 And here is my rug before and just below after.
Et voici mon tapis avant et juste en-dessous après.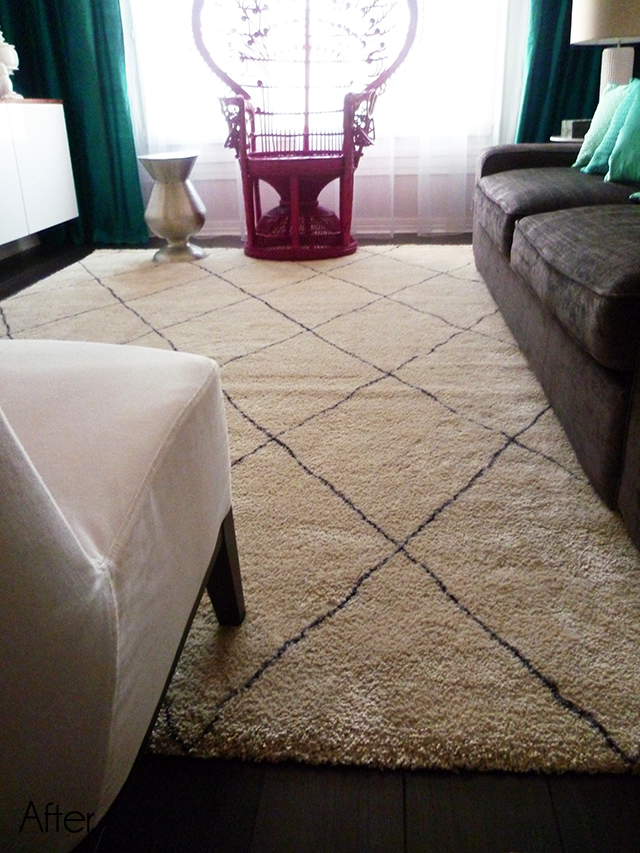 Beautiful is not it! You can see all the instructions on Crystal's blog 29 Rue House right here.
Joli non ! Vous pouvez voir toutes les instructions sur le blog de Crystal 29 rue House juste ici.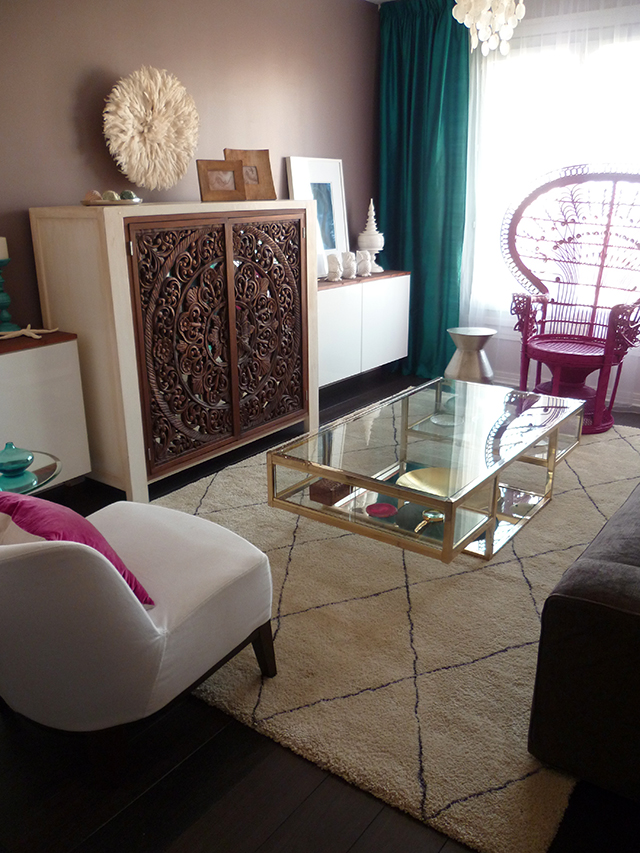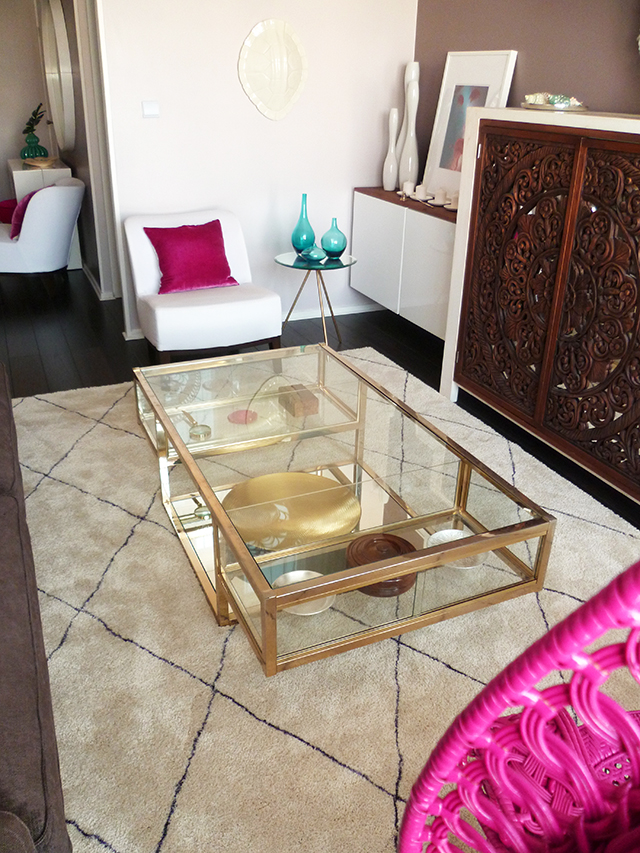 It's so simple and fast! To be honest, yesterday afternoon I have had the time to go to Ikea to buy my rug, I went back home,  I customized it and I set things back to their place. And voila!
C'est si simple et si rapide ! Pour tout vous dire, hier après-midi j'ai eu le temps d'aller à Ikea, de rapporter mon tapis à la maison, de le customiser et de tout remettre en place. Et voilà !