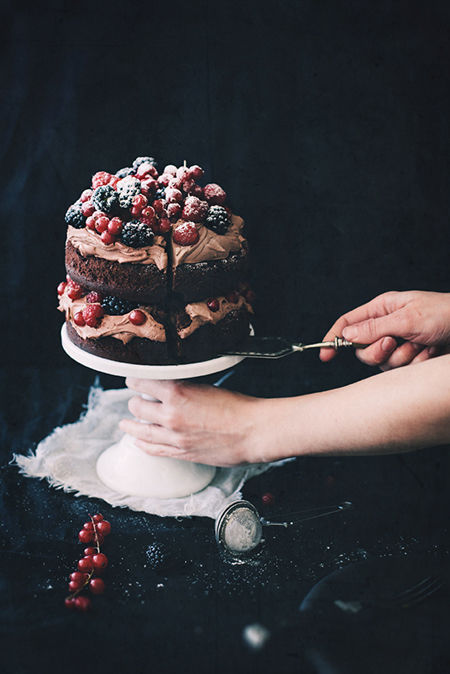 Hello, I hope you enjoyed your weekend! Unfortunately the last two days I didn't have time to rest and I realized that for lack of time I didn't bake at all during the past few months ...
Bonjour, j'espère que vous avez profité de votre week-end ! Ces deux derniers jours je n'ai malheureusement pas eu le temps de me reposer et j'ai réalisé que par manque de temps je n'avais pas du tout fait de gâteau au cours des derniers mois...
I like baking and I love chocolate! One of my favorite combinations is chocolate and berries. This mix is simply divine! The red berries' acidity, especially raspberries, marries perfectly with the sweetness of chocolate ... It's mouthwatering just thinking about it! Here are some recipes that I wish I could try soon and that maybe also will awake in you chocolate and berries cravings.
J'aime la pâtisserie et j'adore le chocolat ! Une de mes associations préférées est le chocolat avec des fruits rouges. Ce mélange est tout simplement divin ! L'acidité des fruits rouges, notamment des framboises, balance parfaitement la douceur du chocolat... Rien que d'en parler j'en ai l'eau à la bouche ! Voici quelques recettes que j'espère pouvoir essayer prochainement et qui peut-être éveilleront également en vous des envies de chocolat et fruits rouges.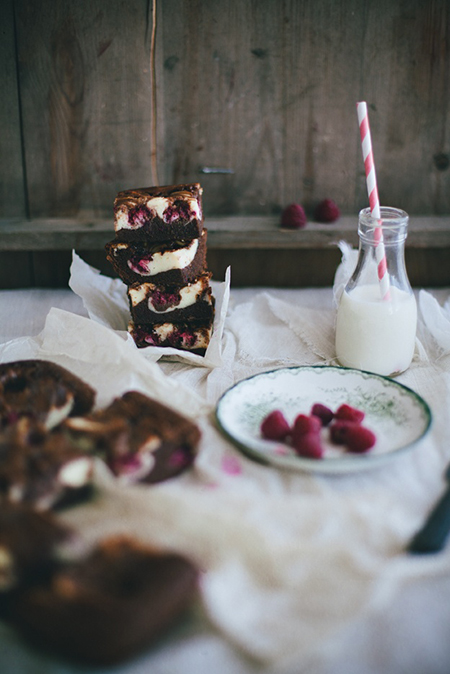 I love chocolate, raspberries and cheesecake so I absolutely have to do this raspberry cheesecake brownie!
J'aime le chocolat, les framboises et le cheesecake alors je dois absolument faire ce brownie cheesecake à la framboise !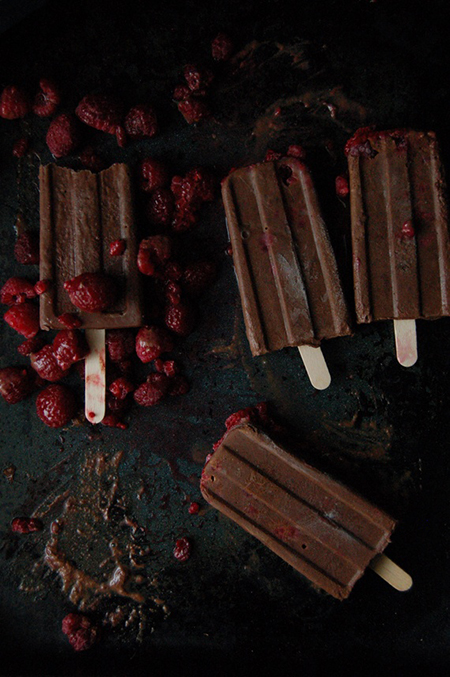 With the arrival of good weather, those chocolate and raspberries popsicles are the perfect recipe.
Avec l'arrivée des beaux jours, ces popsicles chocolat et framboises sont la recette idéale.

This chocolate layer cake with whipped vanilla cream, raspberries and chocolate buttercream looks delicious ...
Ce Gâteau au Chocolat à étages avec crème vanille, framboises et glaçage au chocolat a l'air délicieux...

And finally, a quick and simple idea with these chocolate covered strawberries.
Well, after seeing all these delicacies do you also have now chocolate and berries cravings?
Et pour finir, une idée simple et rapide avec ces fraises recouvertes de chocolat.
Alors, après avoir vu toutes ces gourmandises avez-vous maintenant vous aussi des envies de chocolat et fruits rouges ?

Image 1 source