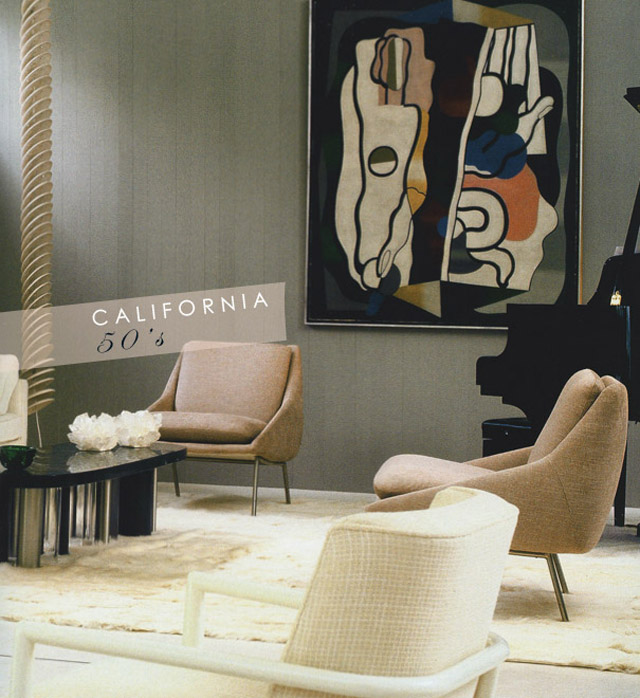 Hello my friends, I hope you are well ... These few days in London were great but I have to say that I really missed my blog and of course you too!
Bonjour mes amis, j'espère que vous allez bien... Ces quelques jours à Londres m'ont fait du bien mais je dois dire que mon blog, et vous aussi bien entendu, m'avez vraiment manqué !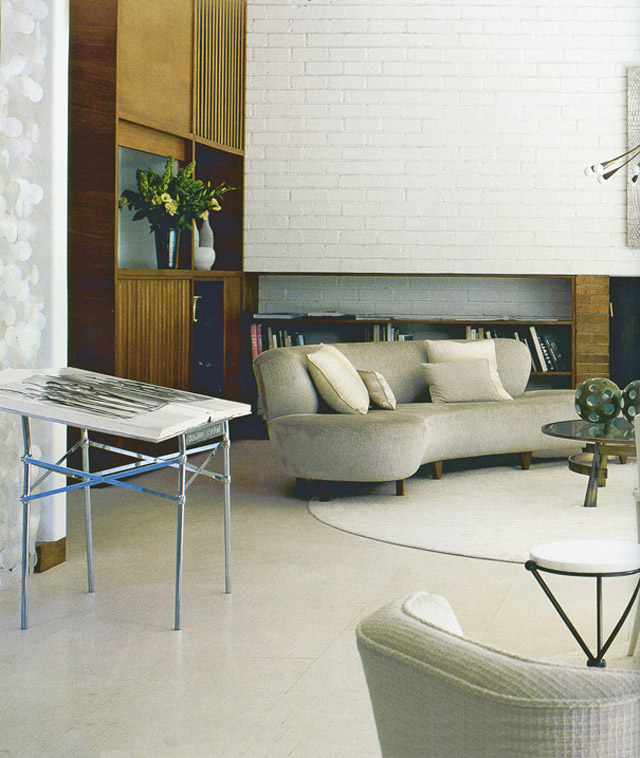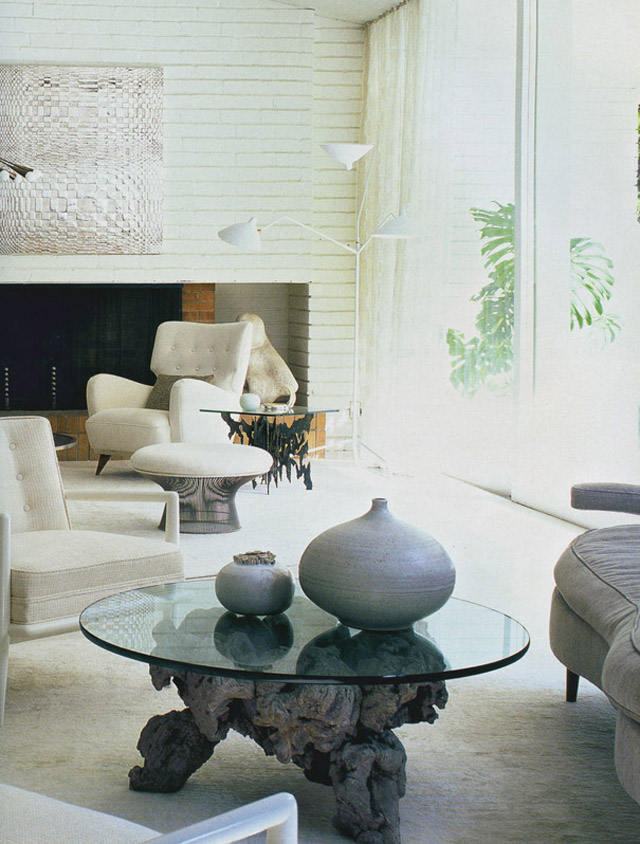 It is true that when you spend time working on a blog, especially when you enjoy doing it as I do, it is sometimes difficult to take a break because you quickly feel that something is missing. But I'm sure people who also have a blog know what I mean ... Anyway, back to the topic of the day with this beautiful house with a very mid-century decor. By far my favorite style and I have to say that this interior, designed by Chahan Minassian is absolutely wonderful. The colors are fairly neutral, objects and furniture are totally retro and what I prefer here are all those stunning chairs you can see in every room.
Il faut dire que lorsque l'on passe du temps à travailler sur un blog, et surtout lorsque l'on prend du plaisir à le faire comme c'est le cas pour moi, il est parfois difficile de faire une coupure car on ressent très rapidement un manque. Mais je suis sûre que ceux et celles qui ont également un blog savent de quoi je parle... Bref, revenons-en au sujet du jour avec cette magnifique maison à la décoration très années 50. De loin mon style préféré et je dois dire que cet intérieur, décoré par Chahan Minassian est un pure merveille du genre. Les tons sont assez neutres, les objets et meubles sont totalement rétro et ce que je préfère ce sont tous ces superbes fauteuils que l'on trouve dans les différentes pièces.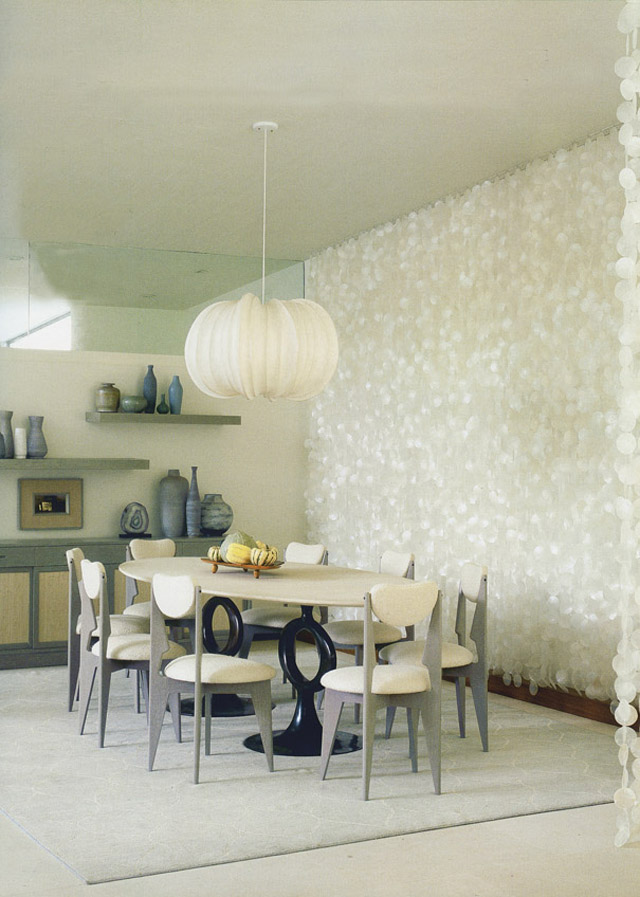 I love the capiz curtain in the dining room! I imagine the sweet melody when a light breeze caresses it ...
J'adore le rideau de nacres de la salle à manger ! J'imagine la douce mélodie lorsqu'une légère brise vient le caresser...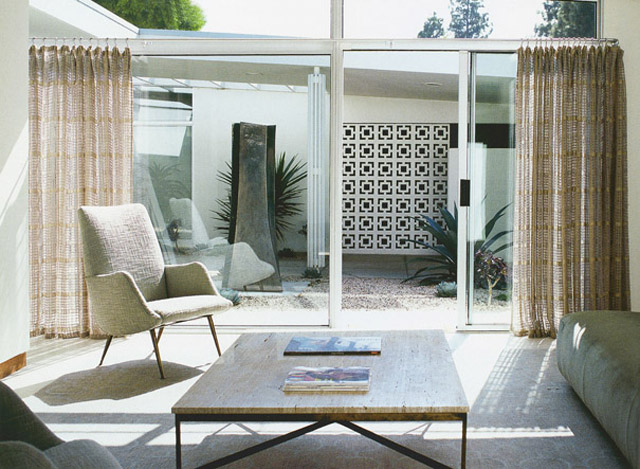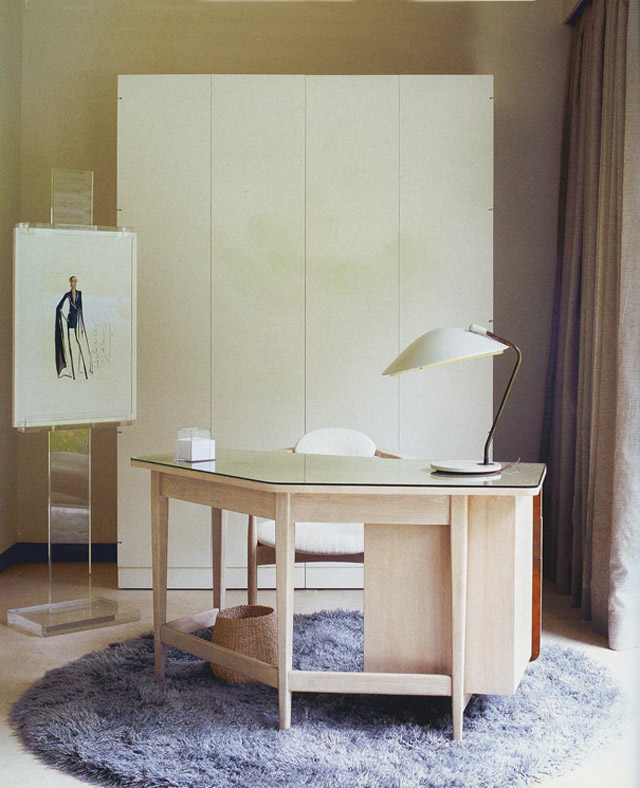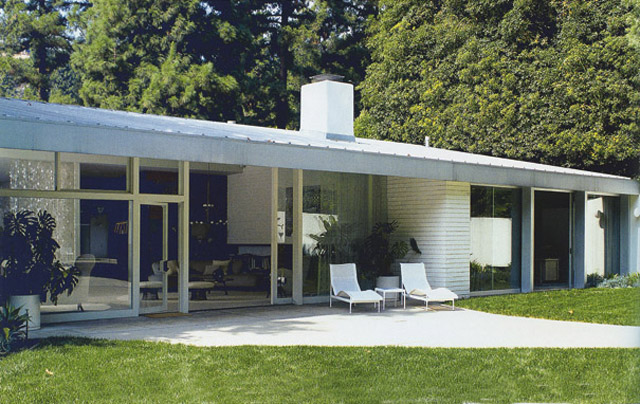 The outside is also very mid-century. A house that reminds these beautiful villas in Palm Springs that make me dream ...! A true blow of heart!
L'extérieur est tout aussi 50's. Une maison qui rappelle ces belles villas de Palm Spring qui me font tant rêver...! Un vrai coup de coeur !

Images source EclecChic