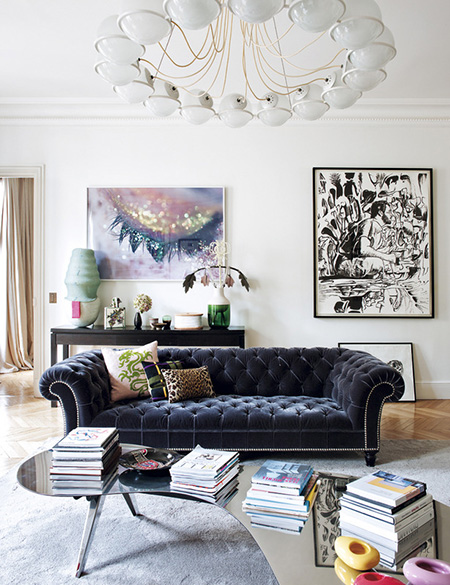 Hi my friends, I'm back after two long weeks of absence ...
Bonjour les amis, je suis de retour après deux longues semaines d'absence...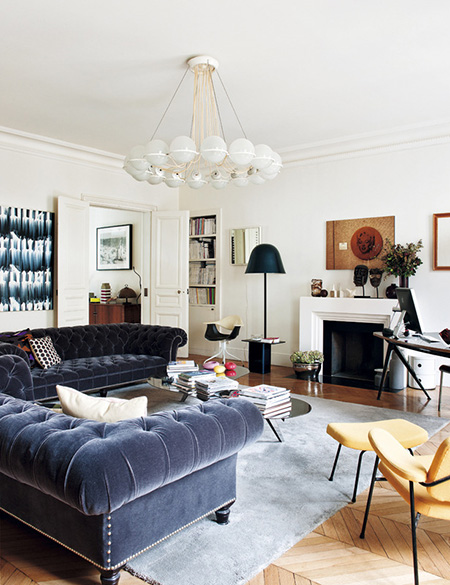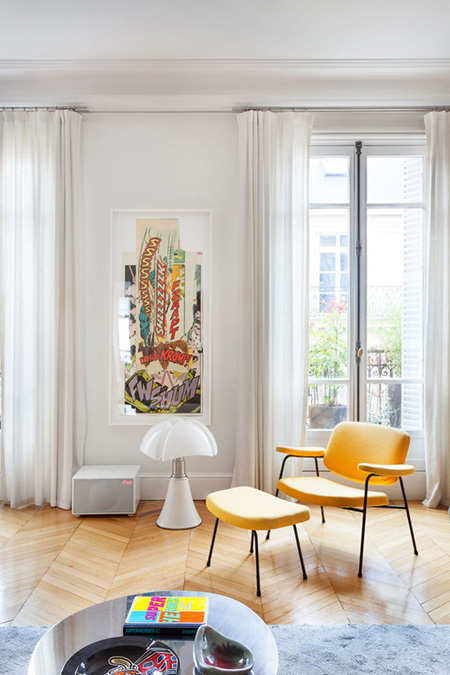 I am thrilled to finally be back and I apologize for not having given any news but much of my time was devoted to my mother's health problems so I had to leave my blog aside temporarily ... Anyway, for my return I wanted to share with you beautiful pictures so here is a gorgeous Parisian apartment which belongs to the interior designer Sandra Benhamou. A nice mix of eras as this beautiful velvet Chesterfield sofa and this huge retro chandelier, artwork, fine furniture, designer pieces well chosen.
Je suis ravie de vous retrouver enfin et désolé de ne pas avoir donné de nouvelles mais j'ai été très prise par les problèmes de santé de ma mère et j'ai donc dû laisser mon blog momentanément de côté... Pour mon retour, je tenais à partager avec vous de belles photos alors voici ce superbe appartement parisien qui appartient à la décoratrice d'intérieur Sandra Benhamou. Un beau mélange d'époques comme ce beau canapé Chesterfield en velours et cet immense lustre rétro, des oeuvres d'art, de beaux meubles, des pièces de designers bien choisies.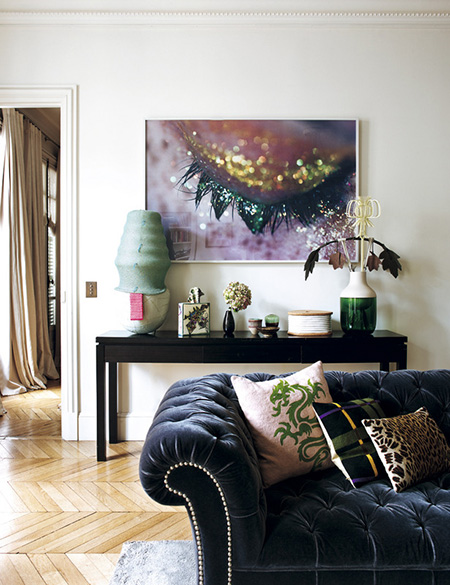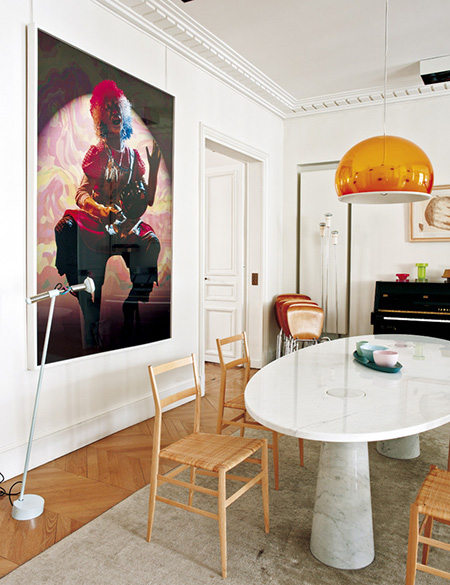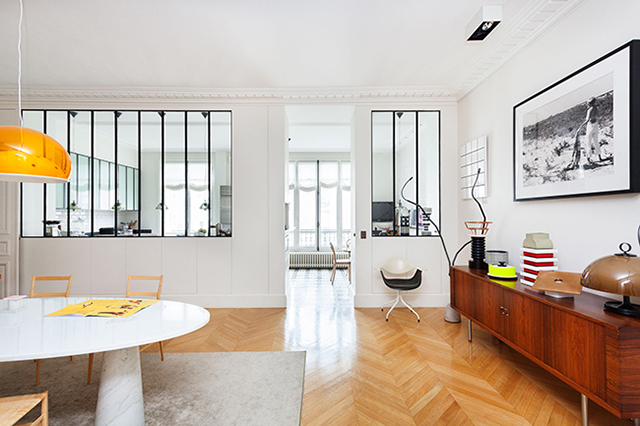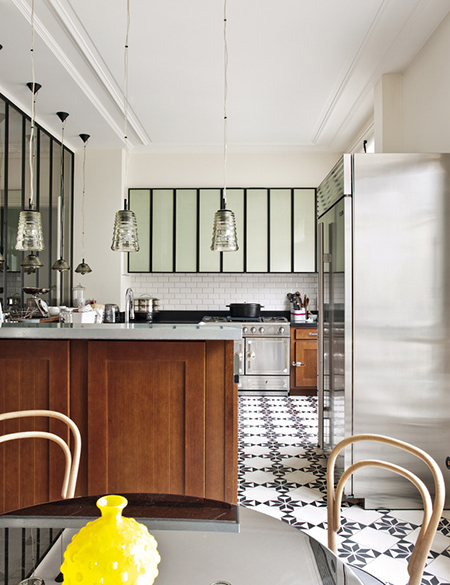 A very favorite for the cement tiles of the kitchen floor!
Un coup de coeur pour les carreaux de ciments du sol de la cuisine !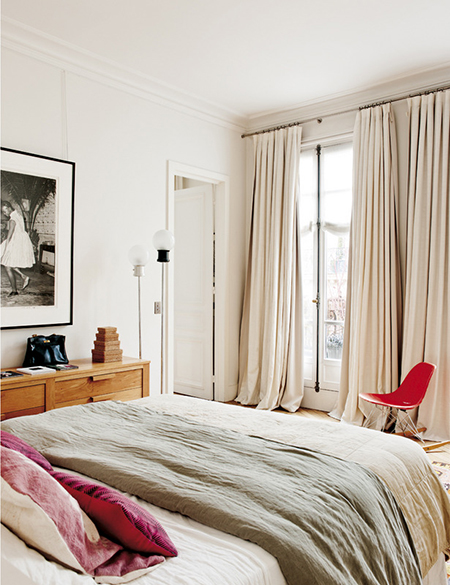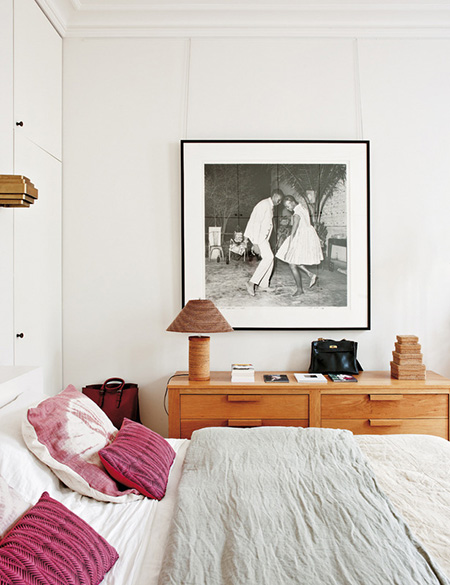 An eclectic home as I like.
Un intérieur éclectique comme je les aime.

Images source Elle Decor España via Sukio