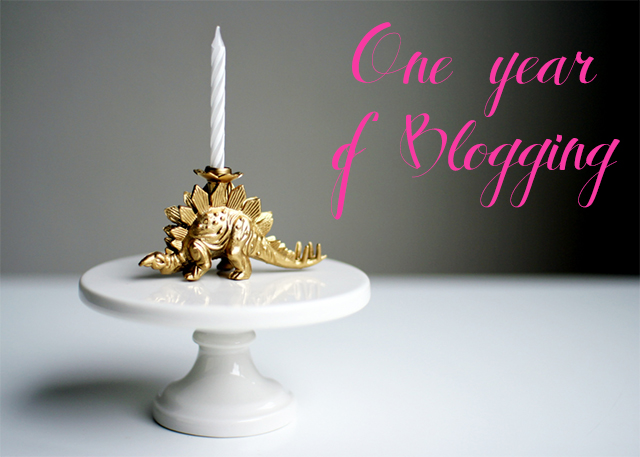 You just can not imagine how much I am excited to start this new week because one year ago today I started blogging ...
Vous ne pouvez pas vous imaginez à quel point je suis excitée de commencer cette nouvelle semaine car cela fait tout juste un an aujourd'hui que mon blog a vu le jour...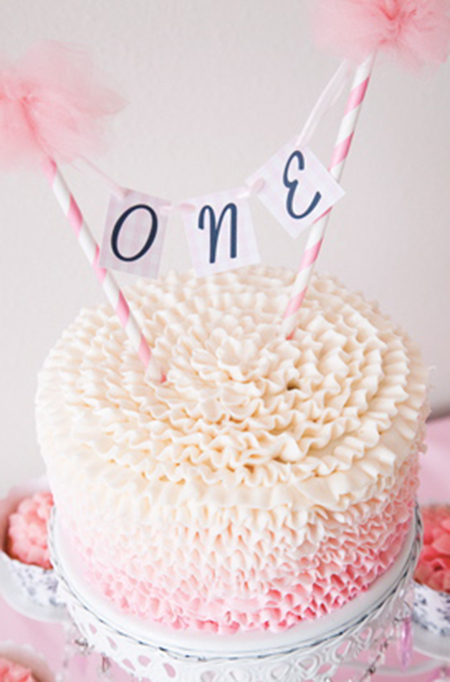 Yes already one year since I have ventured into this new world! It's been a year that I enjoy sharing with you the things I love and that inspire me, striking interiors, beautiful outfits, my DIY ... So a huge thank you to all of you for always being there, thank you to all the friends that I had the chance to meet even if it is only virtually, a big thank you to all those who read my posts every day behind their screen. I sincerely hope that all the pretty pictures I like to share with you make your day! Unlike a normal birthday we do not receive gifts for a Blog Anniversary but the tradition is that we make gifts to thank those who have supported and inspired you. Because for a blogger the most beautiful gift is simply you, the sweet comments or even touching messages that you receive. So to thank you, here is a giveaway with not one but two gifts for a lucky winner!
Et oui déjà un an que je me suis lancée dans cette nouvelle aventure ! Un an que je prends plaisir à partager avec vous les choses que j'aime et qui m'inspirent, de superbes intérieurs, de magnifiques tenues, mes DIY... Alors un grand merci à vous tous d'être toujours là, un merci à tous ces amis que j'ai eu la chance de rencontrer même si ce n'est que virtuellement, un grand merci à tous ceux qui me lisent chaque jour derrière leur écran. J'espère sincèrement rendre vos journées plus belles avec toutes ces jolies images que j'aime partager avec vous ! Contrairement à un anniversaire normal on ne reçoit pas de cadeaux pour un Blog Anniversaire mais la tradition veut que l'on fasse des cadeaux pour remercier ceux qui nous ont suivi et inspiré. Car pour une bloggueuse le plus beau cadeau c'est tout simplement vous, ce sont les commentaires ou bien encore les messages touchants que l'on reçoit. Alors pour vous remercier, j'organise un giveaway avec pas un mais deux cadeaux pour un heureux gagnant !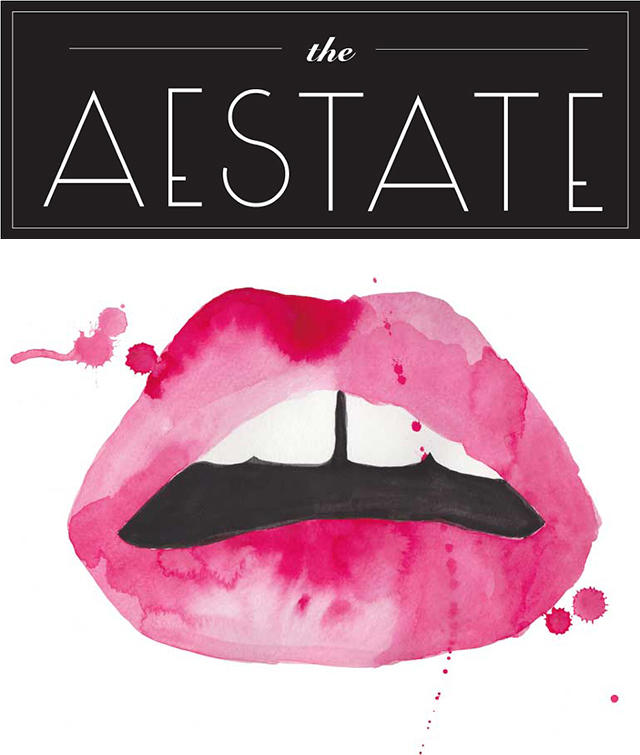 First, I'm passionate about decoration so I had to offer you a gift for your little home. I really love the great prints of Jessica of The Aestate! Who didn't have a crush on this lovely colorful and sexy mouth ... ! So I'm really happy and I would like to thank Jessica for her kindness as she joins me in giving the winner of this giveaway one of the 8x10" prints available in her shop. But as I already told this is not all ...
Tout d'abord, en tant que passionnée de décoration je me devais de vous faire un cadeau pour votre petit chez vous. J'adore les superbes illustrations de Jessica de The Aestate ! Qui n'a pas craqué sur cette belle bouche colorée et sexy... ! Je suis donc vraiment ravie et je voudrais remercier Jessica de sa gentillesse puisqu'elle se joint à moi en offrant au gagnant de ce giveaway une des illustrations au format 8x10" disponibles dans sa boutique.  Mais comme je vous l'ai déjà dit, ce n'est pas tout...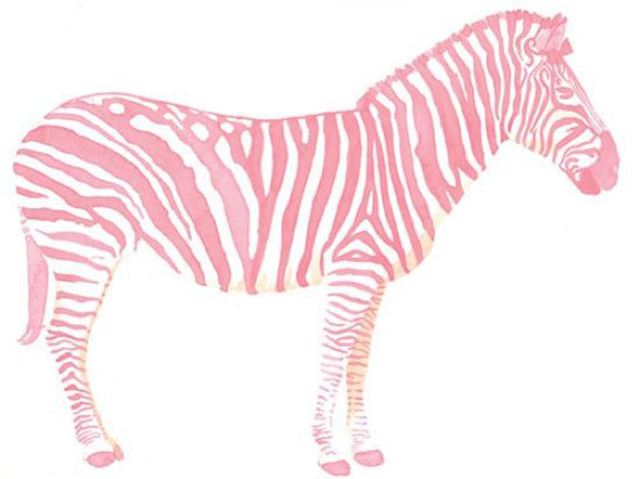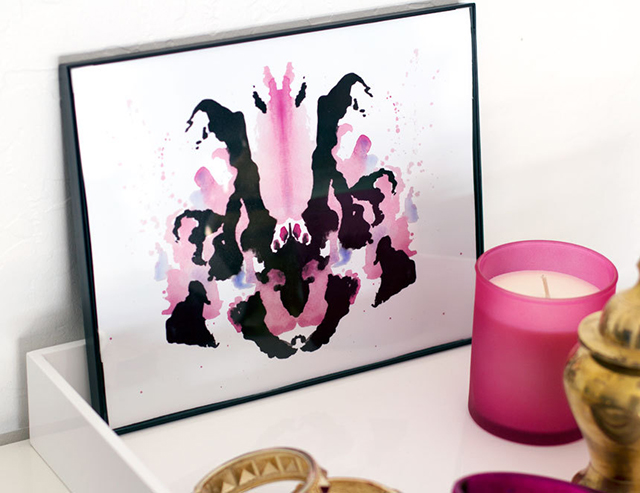 Because after the home I thought of you. The winner will also have the Precious clutch of its choice in my Preciously Me boutique!
Car après la maison j'ai pensé à vous. La gagnante (ou le gagnant s'il y a des hommes bien entendu) remportera également la pochette Précieuse de son choix dans ma boutique Preciously Me !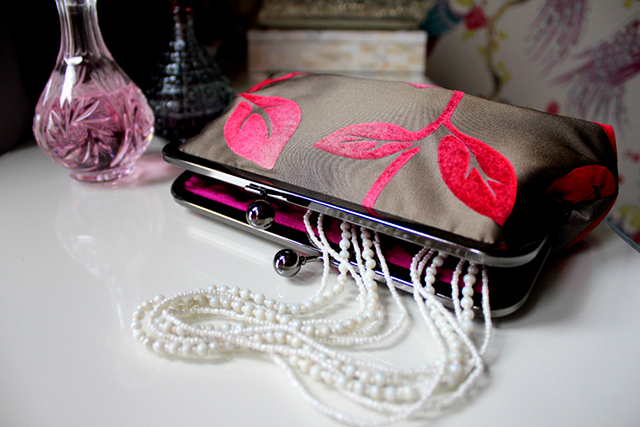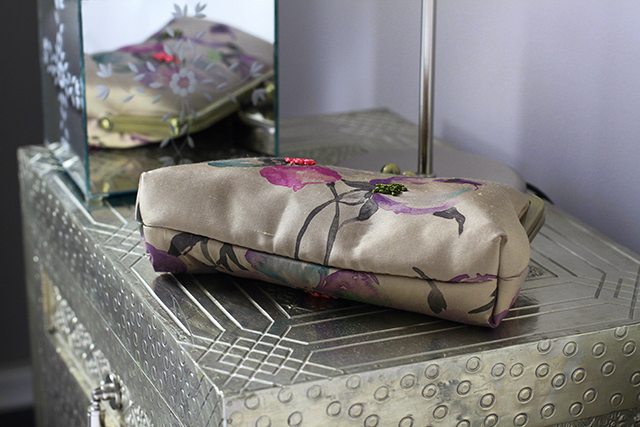 To enter it's very simple. Just leave a comment below telling me which one is your favorite print in Jessica's shop and tell me also what is your favorite clutch in my boutique.
To increase your chances to win you can also:
- Like Preciously Me on Facebook
- Like The Aestate on Facebook
- Follow The Aestate on Twitter
- Follow The Aestate on Bloglovin'
- Follow Preciously Me on Bloglovin'
- Follow The Aestate on Pinterest
- Follow Preciously Me on Pinterest
- Pin your favorite print on Pinterest
- Pin your favorite clutch on Pinterest
- Blog about this giveaway and link back to this post
Do not forget to leave a comment for each one of the entries above. The givevaway will end Monday, May 20, at midnight Paris time.
Good luck to all and have a great week!!!
Pour participer c'est très simple, il vous suffit de laisser un commentaire en précisant quelle est dans la boutique de Jessica votre illustration préférée et dites-moi également quelle est dans ma boutique votre pochette préférée.
Pour multiplier vos chances de gagner vous pouvez aussi :
- Liker Preciously Me sur Facebook
- Liker The Aestate sur Facebook
- Suivre The Aestate sur Twitter
- Suivre The Aestate sur Bloglovin'
- Suivre Preciously Me sur Bloglovin'
- Suivre The Aestate sur Pinterest
- Suivre Preciously Me sur Pinterest
- Epingler votre illustration préférée sur Pinterest
- Epingler votre pochette préférée sur Pinterest
- Parler de ce giveaway sur votre blog et renvoyer sur ce post.
N'oubliez de laisser un commentaire à chaque fois que vous faites une des choses ci-dessus. Le concours se terminera lundi 20 mai à minuit heure de Paris.
Bonne chance à tous et passez une excellente semaine !!!