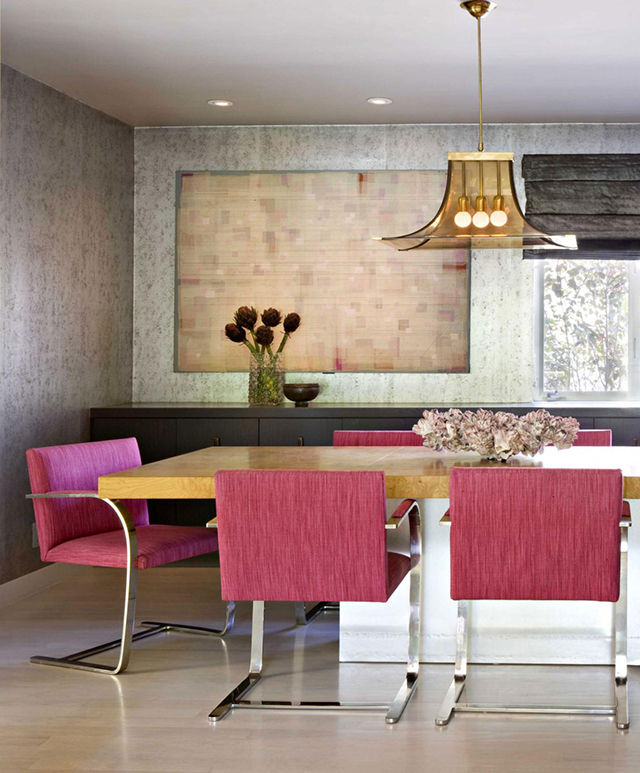 I think you know now that mid century inspired homes are my favorite.
Je pense que vous savez maintenant que les intérieurs à la décoration vintage sont mes préférés.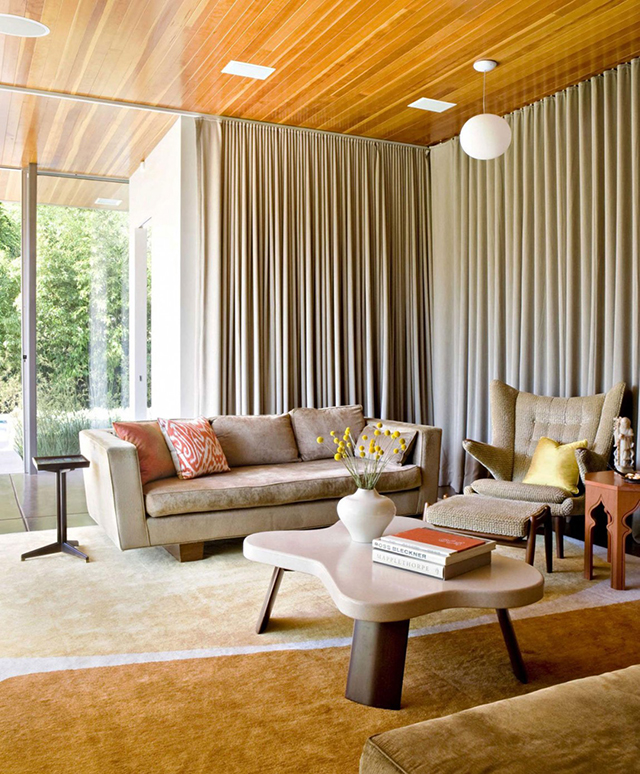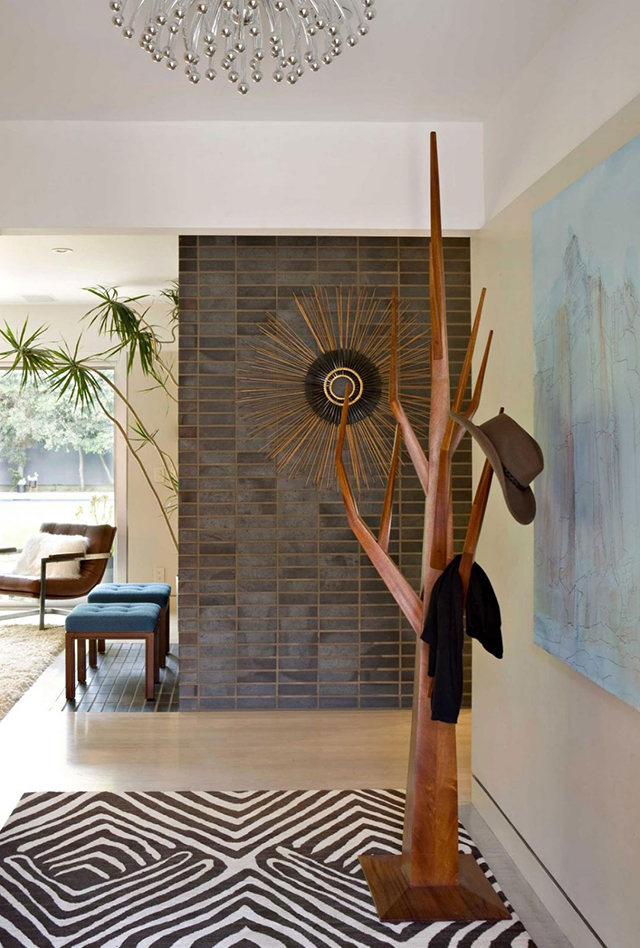 I had already seen some of these pictures on various blogs and each time it was the "coup de coeur" as for example the dining room in the first picture that is to die for! Above all I love these beautiful pink chairs!!! Anyway, the fact is that I never thought all these rooms that I admired were actually part of a single home : the Brentwood residence. This house has been decorated by Jamie Bush & Co. I already showed you another one of their very "Mad Men" superb achievement right here. Once again I fell under the spell of this vintage style interior ... My dream home !
J'avais déjà vu certaines de ces photos sur différents blogs et c'était à chaque fois le coup de coeur comme par exemple pour la salle à manger de la première photo qui est à tomber ! J'adore surtout ces superbes chaises roses !!! Quoiqu'il en soit, le fait est que jamais je n'aurais pensé que toutes ces pièces que j'admirais faisaient en réalité partie d'une seule et même maison: la résidence Brentwood. Cette maison a été décorée par le studio Jamie Bush & Co dont je vous avais montré un autre superbe réalisation très "Mad Men" juste ici. Encore une fois, je tombe sous le charme de cet intérieur au style vintage... Ma maison de rêve !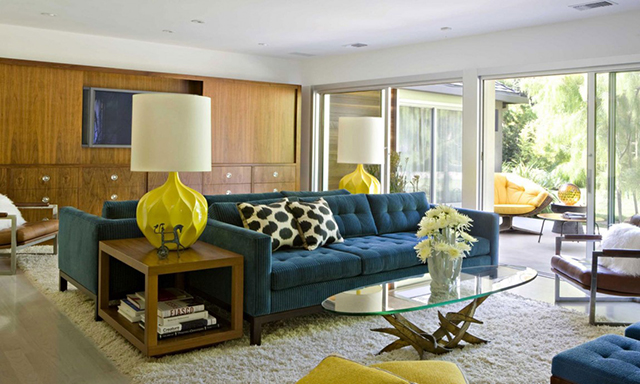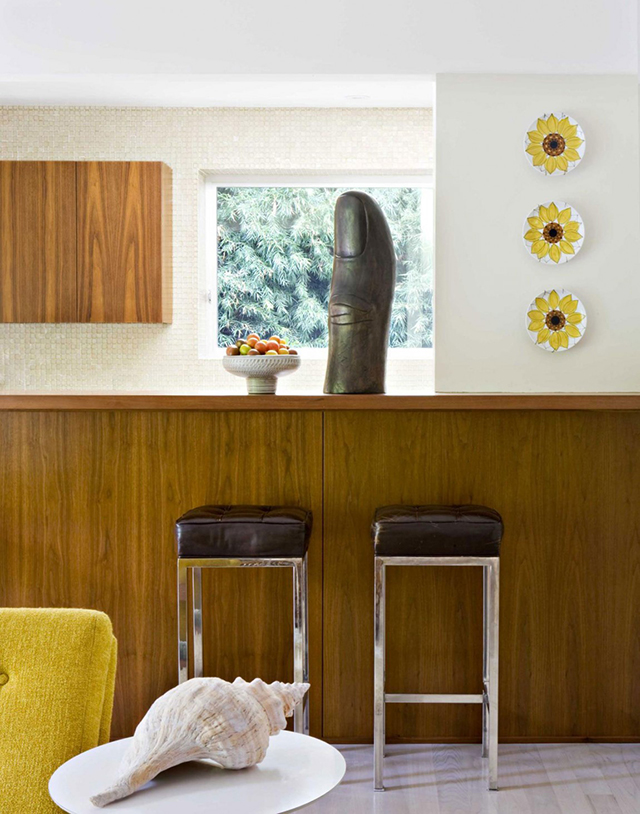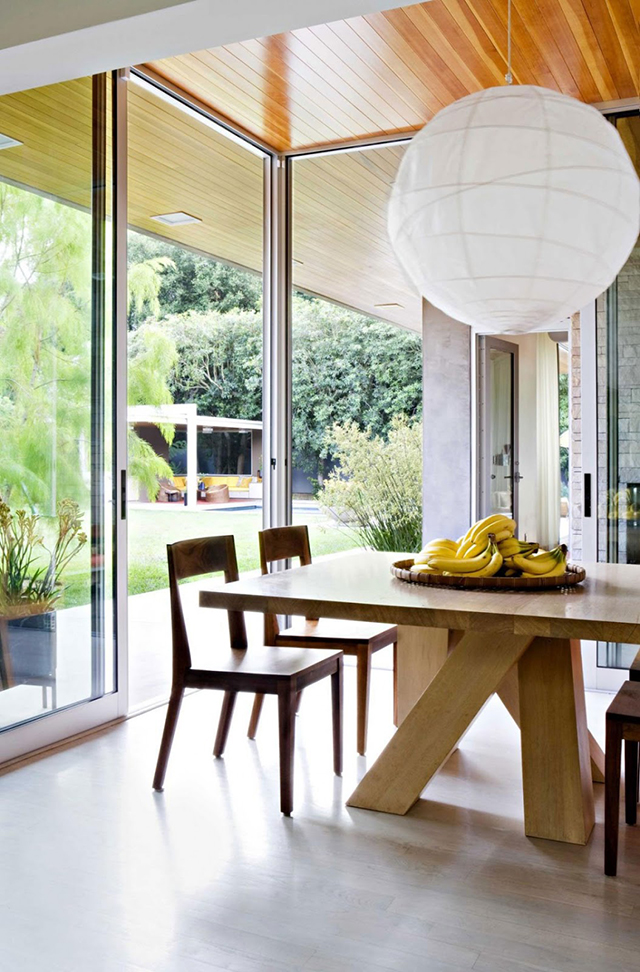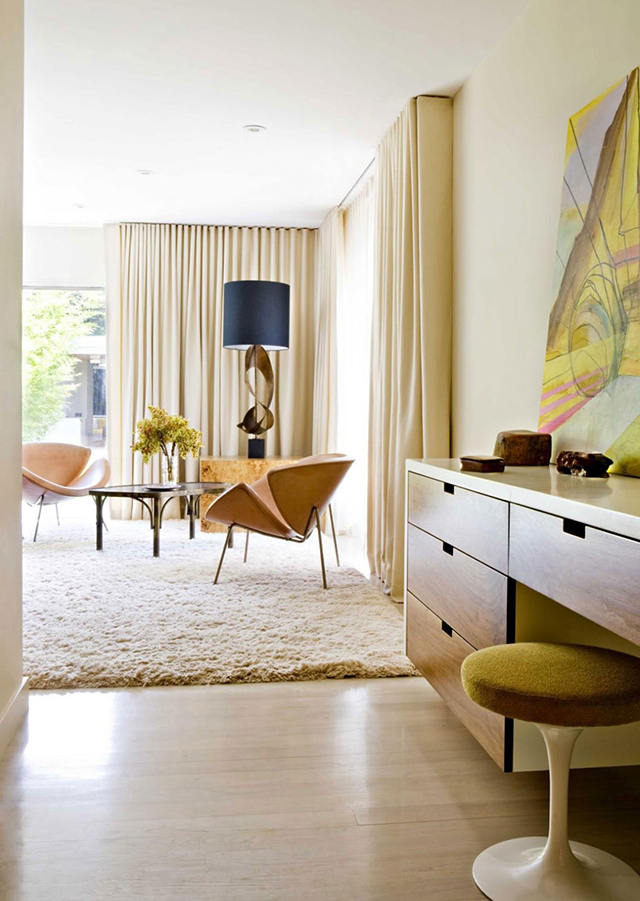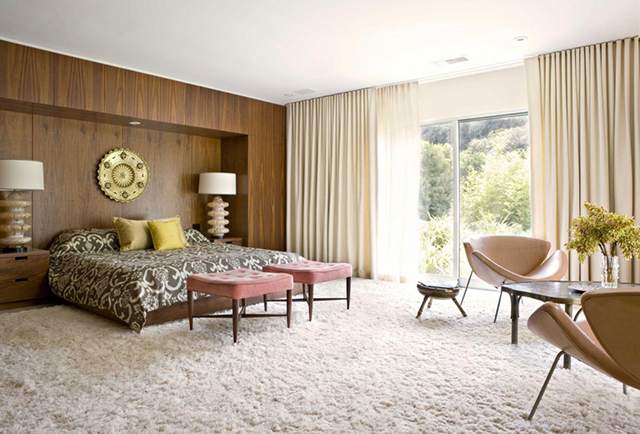 This bedroom is so beautiful and makes us go back in time with the wood paneling on the walls, shaggy long-haired rug and vintage style decorative objetcs like the table lamp. I like the detail of the picture below with the heeled shoes on the floor, it brings a feminine touch to the room.
Cette chambre est vraiment magnifique et nous fait remonter dans le temps avec les panneaux de bois sur les murs, le tapis à longs poils et les éléments de décoration au style vintage comme cette lampe. J'aime le détail de la photo ci-dessous avec les chaussures à talons posées par terre qui rendent tout de suite cette pièce plus féminine.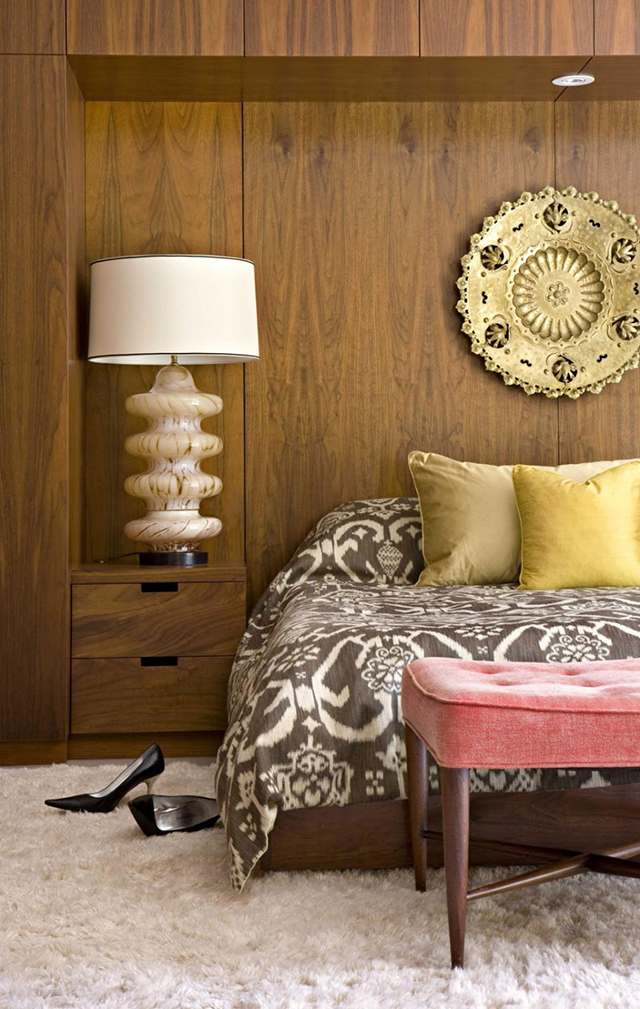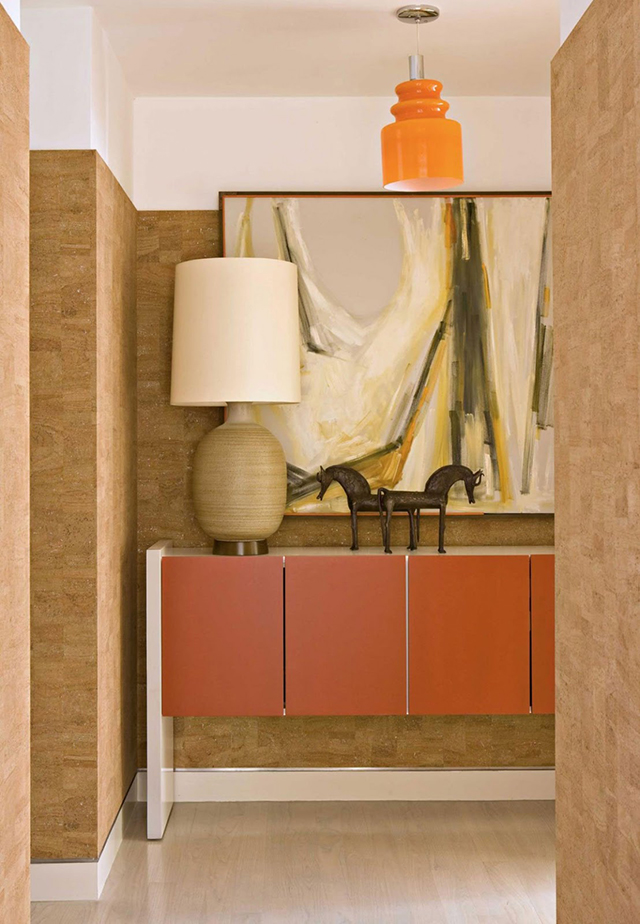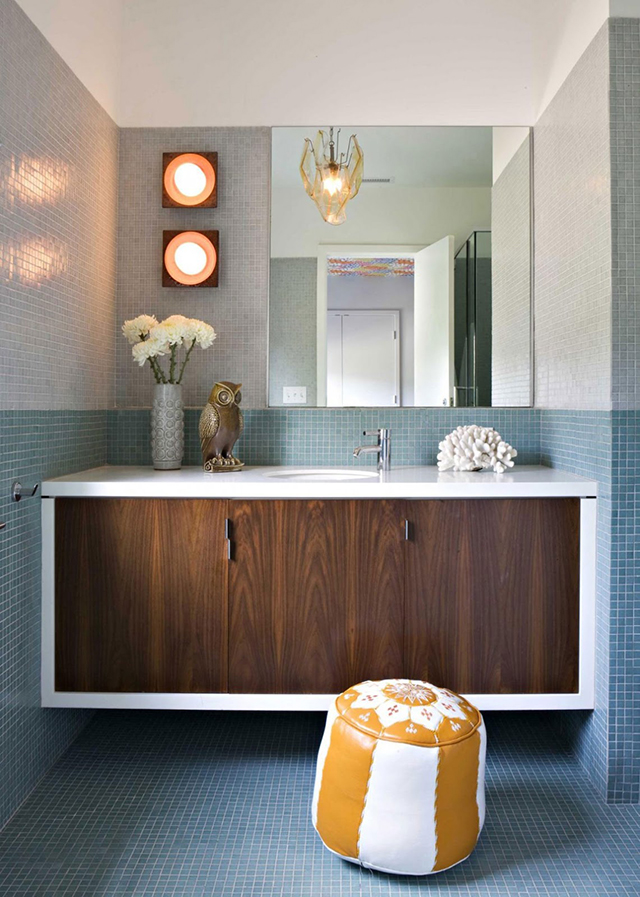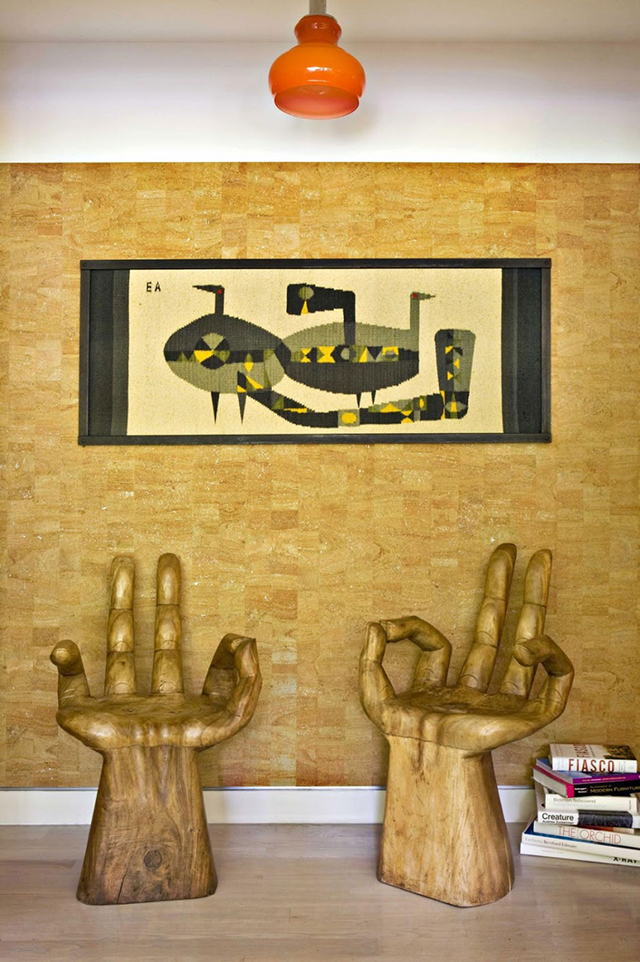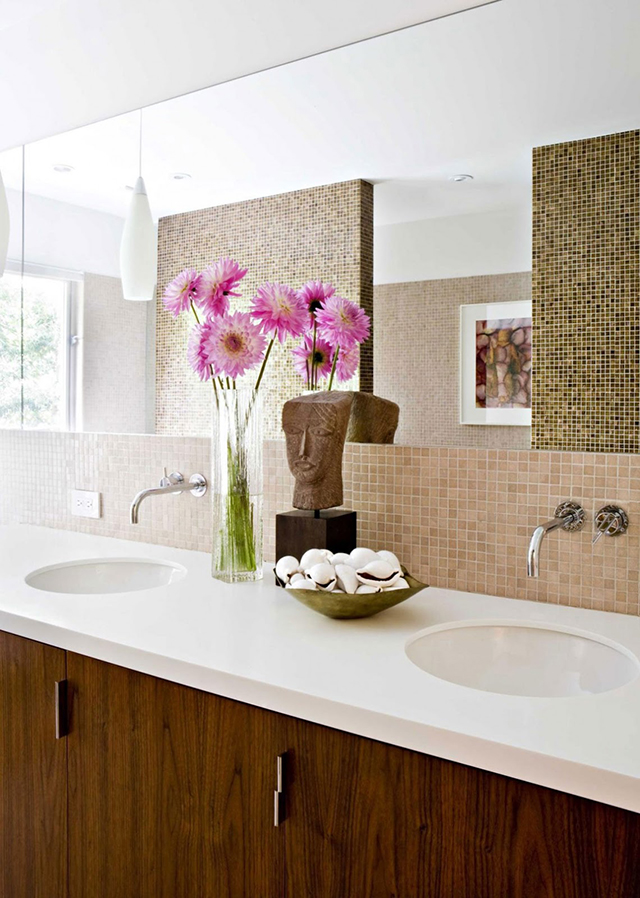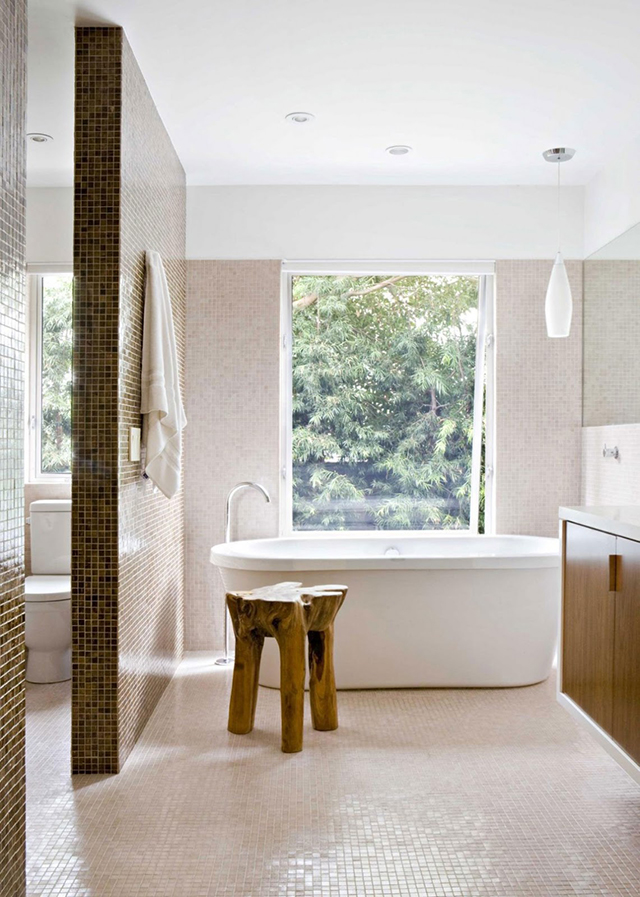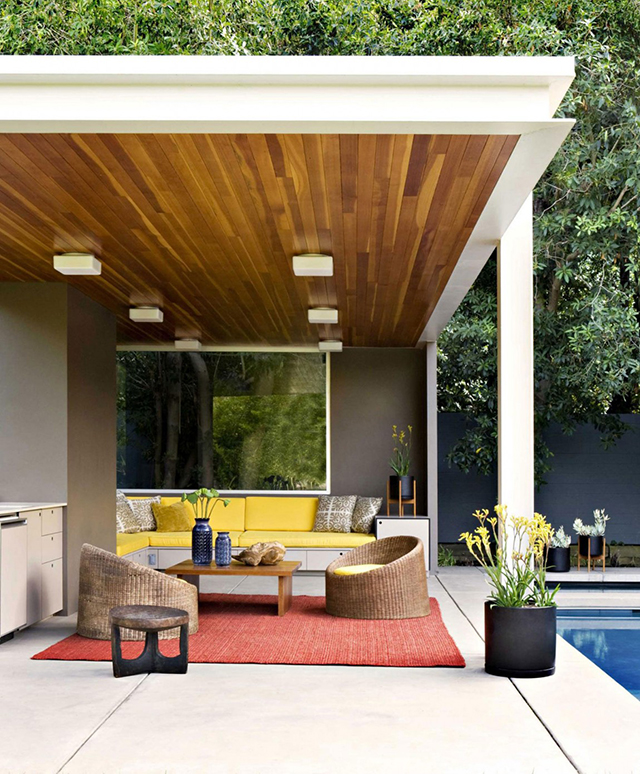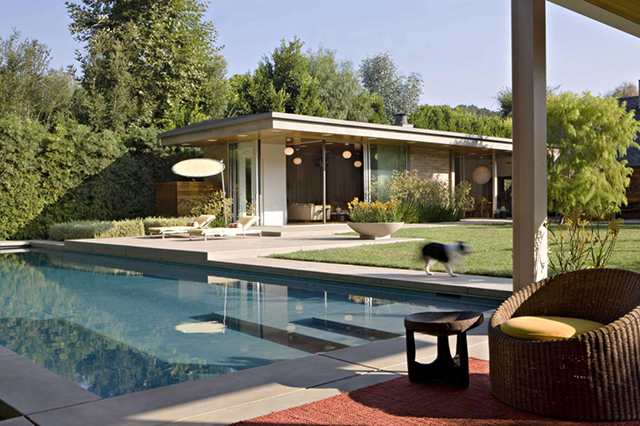 If like me you love the very "Mad Men" homes you should take a look at the portfolio of Jamie Bush & Co. that will make you dream for sure ... !
Si vous aussi vous aimez les intérieurs très "Mad Men" vous devriez jeter un oeil au portfolio de Jamie Bush & Co qui vous fera sans nulle doute rêver... !

Images source Jamie Bush & Co