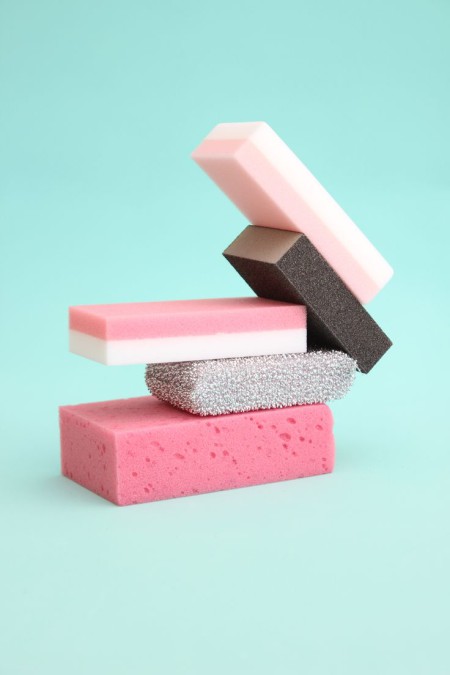 I know I've been a very bad blogger since my comeback because of my lack of post. But I have a good excuse for this, or better two...
Je sais que depuis mon comeback j'ai été une très mauvaise bloggeuse puisque je n'ai pas écrit beaucoup d'articles. Mais j'ai une bonne excuse pour cela, ou plutôt deux...
My first excuse:
Lately I'm spending a lot of time trying to answer all my unread emails and trying to finish a few projects that I would like to share with you very soon. Sometimes I wish that days would have something like 40 hours instead of 24 to be able to do more things... Anyway, I unfortunately didn't have time for the blog. The positive thing is that it also means that in next few days I will show you new lovely and cute DIY my friends! I'm so excited just thinking about it! Well, I think we can say that my first excuse is a good one, isn't it?
My second excuse:
Let's say it's more about something I have to confess ... I have to tell you that in my daily life I spend a lot of time cleaning. I dust, vacuum, mop, scrub ...Maybe I'm one of those people who think that cleaning has kind of therapeutic virtues. But it's above all because I have this weird feeling that I can't do anything if my home isn't clean. I can't relax, I can't sleep well, I can't enjoy staying at home or going out and of course I can't blog! By contrast, when my home is clean I feel like a kind of relief, a sense of satisfaction. I feel good and I finally can do what I like to do. Some people will say that I'm like Monk with OCD but I just think that everything is more enjoyable when your home is clean. So yes, lately I also spent a lot of time cleaning because working on some project unfortunately can quickly make a little home messy. The thing is that even if you spend hours cleaning there are things that you can never get rid of and that can make a place look dirty even when it's perfectly clean. What am I talking about? The desperate housewife nightmare: mould in the bathroom! It looks ugly and a bit disgusting to see the white silicone turning black and even if you scrub it, nothing happens. It stays like an uninvited guest. Well, guess what my friends? Browsing Pinterest I found a miracle solution that I had to share with you.
Ma première excuse :
Dernièrement, j'ai passé énormément de temps à essayer de répondre à tous mes emails non lus mais également à essayer de finaliser des projets que je voudrais partager avec vous très prochainement. Parfois j'aimerais que les journées aient 40h au lieu de 24 afin que je puisse faire plus de choses... Quoiqu'il en soit, je n'ai malheureusement pas eu de temps pour mon blog. Le bon côté est que cela signifie que je vais bientôt vous montrer de nouveaux jolis et mignons DIY les amis ! Je suis excitée rien que d'y penser ! Bon, je pense que l'on peut dire que cette première excuse est plutôt bonne, non ?
Ma seconde excuse :
Disons que c'est plus une chose que je dois vous avouer... Je dois vous dire que dans ma vie de tous les jours je passe beaucoup de temps à faire le ménage. Je fais la poussière, passe l'aspirateur, lave les sols, frotte... Peut-être que je suis l'une de ces personnes qui pense que nettoyer a des vertues thérapeutiques. Mais c'est surtout parce que j'ai cette sensation étrange que je ne peux rien faire si mon intérieur n'est pas propre. Je ne peux pas me détendre, bien dormir, je ne peux pas être bien chez moi ou sortir et bien entendu je peux pas travailler sur mon blog ! En revanche, quand mon appartement est propre je ressens comme une sorte de soulagement, de satisfaction. Je me sens bien et je peux enfin faire les choses que j'aime. Certaines personnes diront que je suis un genre de Monk avec des TOC mais je pense plutôt que l'on apprécie plus les choses quand c'est propre chez soi. Alors oui, ces dernieres semaines j'ai passé beaucoup de temps à nettoyer car de surcroît, travailler sur certains projets peut rapidement transformer un petit intérieur en un véritable chantier. La seule problème est que parfois même si l'on passe des heures à tout astiquer il y a des choses dont on n'arrive pas à se débarasser et qui donne cette impression qu'une pièce est sale alors qu'elle est parfaitement propre. De quoi je parle ? Le cauchemar de toute desperate housewife : la moisissure dans la salle de bain ! C'est moche et un peu dégoûtant de voir le silicone blanc viré au noir et même si l'on frotte, rien à y faire. Cela reste incrusté comme un invité non désiré. Et bien devinez quoi les amis ? En parcourant Pinterest j'ai trouvé une solution miracle que je me devais de partager avec vous.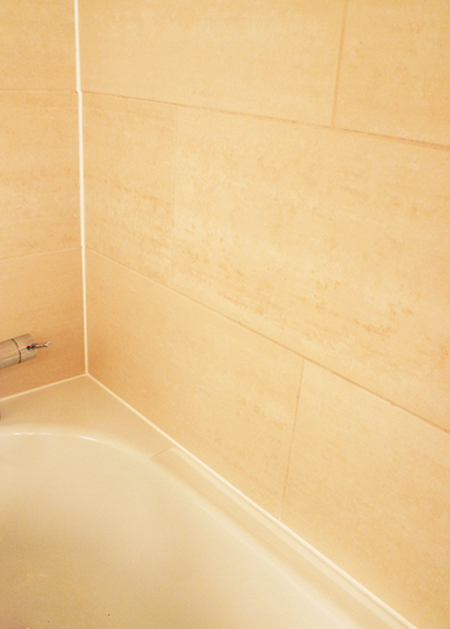 Believe me you're not going to be desperate for long as this little thing really works!!! Unfortunately I don't have a "before" picture as I have to admit that I was a bit sceptical about the result and I never thought that it would be so magical. Anyway, look at the bath "after". All the mould is gone! How? The solution comes from the blog This Blessed Life and it's simple and effortless (I told you it's a miracle!!!). You only need to take cotton soaked in bleach and put it on the mould. Leave it over night and in the morning when you take of the cotton all the mould will be completely gone! Disappeared, no more mould, zero! I love those magical cleaning tip!
Anyway, just to let you know... No "Preciously Me" is not going to become a special tricks and cleaning blog. So don't worry, I just felt this real need to share this great find with you and I hope it will help. And by the way, please reassure me so I don't feel bad and tell me I'm not the only one who is obsessed with having a clean home? Are you kind of cleaning obsessed too?
Croyez-moi, vous n'allez plus être désespérée pour longtemps grâce à cette petite astuce qui fonctionne vraiment !!! Malheureusement je n'ai pas de photo "avant" car je dois admettre que j'étais plutôt sceptique quant au résultat et je n'aurais jamais pensé que cela soit aussi magique. Bref, regardez la baignoire "après". Toute la moisissure a disparu ! Comment ? La solution vient du blog This Blessed Life, elle est simple et sans effort (je vous avais dit que c'était un miracle !!!). Vous devez simplement prendre du coton imbibé de javel et le mettre sur la moisissure. Laissez le toute la nuit et le lendemain matin lorsque vous ôtez le coton la moisissure a complétement disparu ! Partie, plus rien, zéro ! J'adore ces petites astuces magiques !
Enfin bref, juste au cas où... Non "Preciously Me" ne va pas devenir un blog dédié aux trucs et astuces de la bonne petite ménagère. Alors ne vous inquiétez pas, c'est simplement que j'avais vraiment envie de partager cette trouvaille avec vous en espérant que cela vous aidera. Et au fait, s'il vous plaît rassurez-moi afin que je ne me sente pas mal à l'aise et dites-moi que je ne suis pas la seule à faire une fixation avec le fait d'avoir une maison propre ? Êtes-vous, vous aussi, obsédés par le nettoyage ?

Image source Realmente Bravo