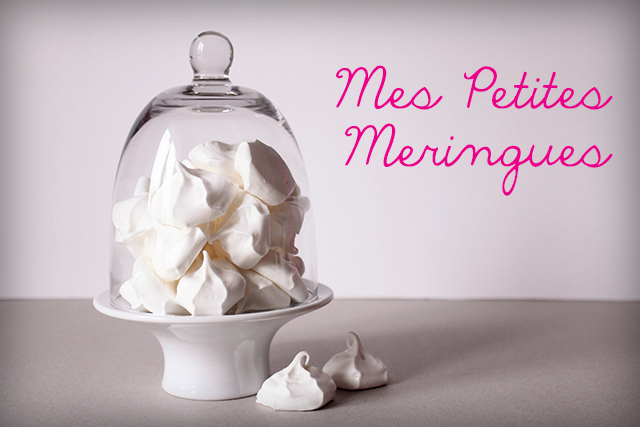 Hello everyone, I decided to start this week with some sweetness ...
Bonjour à tous, j'ai décidé de commencer cette semaine avec un peu de douceur...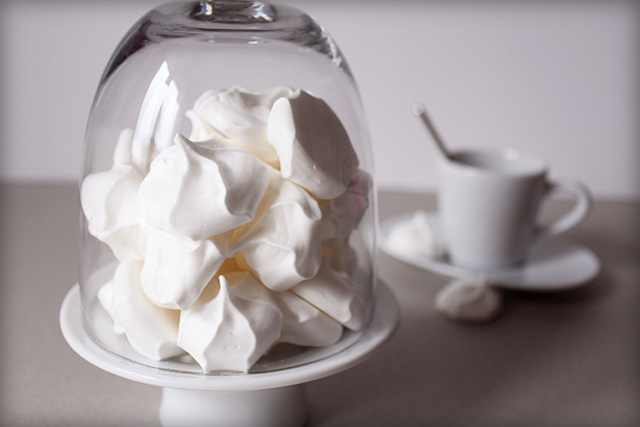 So here's my recipe of homemade petites meringues. There are many recipes for which you only uses egg yolks, like my chocolate cookies for example. These little meringues are the perfect recipe to use the remaining egg whites.
Alors voici ma recette de petites meringues maison. Il y a de nombreuses recettes pour lesquelles on n'utilise uniquement les jaunes d'œufs, comme mes biscuits au chocolat par exemple. Ces petites meringues sont la recette idéale pour utiliser les blancs d'œuf qui vous reste.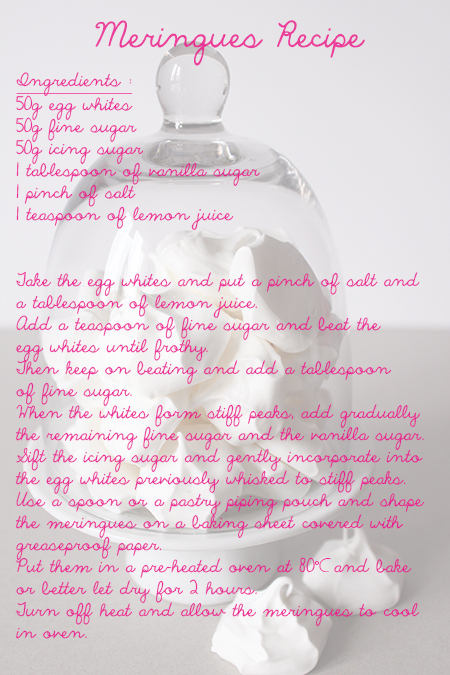 In the recipe above, I put 50g of egg whites, 50g of fine sugar and 50g of icing sugar but in fact you only have to weigh your egg whites and put the same amount of fine sugar and icing sugar. For the rest, it's simple nothing changes! Moreover, if you want you can add food coloring for colored meringues or replace vanilla sugar by another flavor if you prefer.
Sur la recette ci-dessous, j'ai mis 50g de blancs d'oeuf, 50g de sucre semoule et 50g de sucre glace mais en fait vous n'avez qu'à peser vos blancs d'oeuf et à mettre la même quantité de sucre et de sucre glace. Pour le reste, c'est simple rien ne change ! Vous pouvez d'ailleurs également ajouter des colorants pour des meringues colorées ou remplacer le sucre vanille par un autre arôme si vous préférez.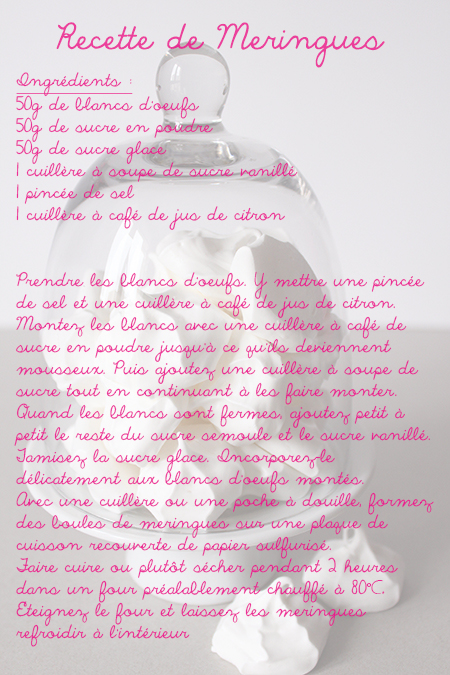 Final recommendation, it is important for that your oven temperature is low because your meringues have to dry and not bake! For cooking time the larger your meringues are, the longer the time will be. But for the smallest it will be at least 1.5 hours to 2 hours.
Dernière petite recommandation, il faut impérativement que la température de votre four soit basse car vos meringues doivent sécher et non cuire ! Pour le temps de cuisson, plus vos meringues sont grosses plus le temps sera long. Mais compter au moins 1h30 à 2h pour les plus petites.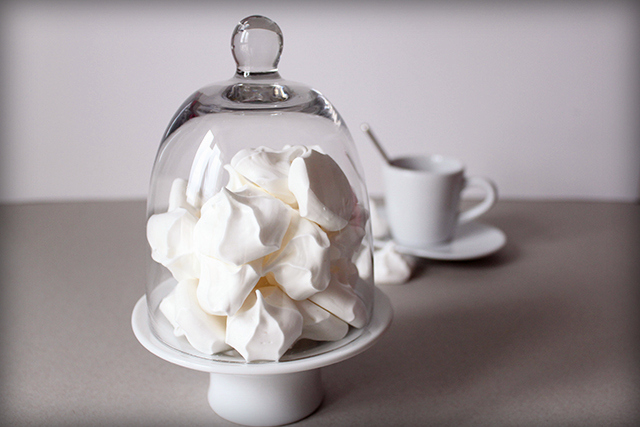 Et voilà, lovely and sweet petites meringues that you can keep for a long time ...!
Et voilà, des petites meringues jolies et sucrées que vous pouvez conserver pendant longtemps... !