Visit the home of a designer is always a great source of inspiration because their home is a very personal and ideal vision of their profession.
Visiter la maison d'un décorateur est toujours une excellente source d'inspiration car leur intérieur est la vision très personnelle et idéale de leur métier.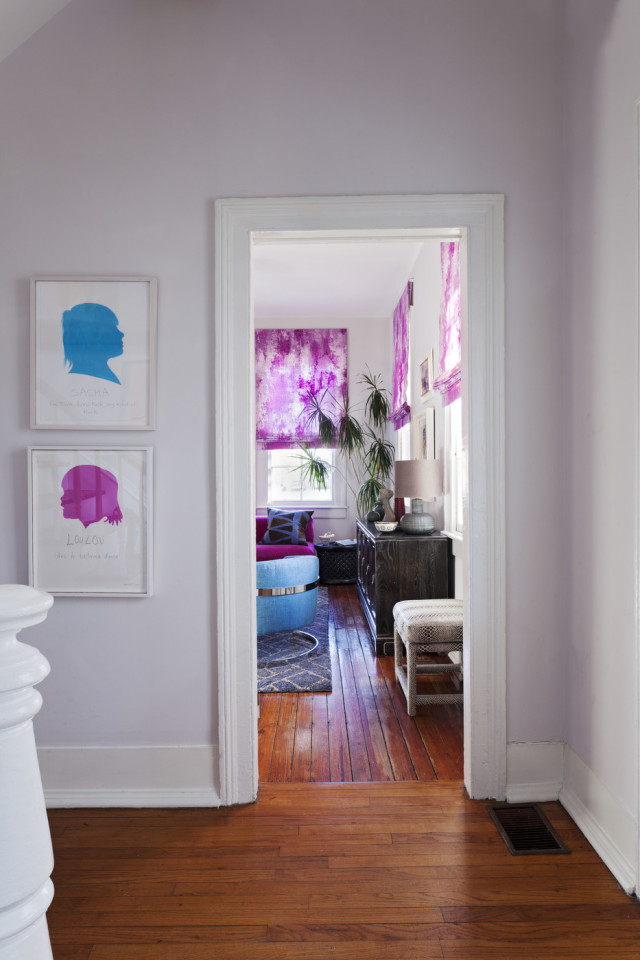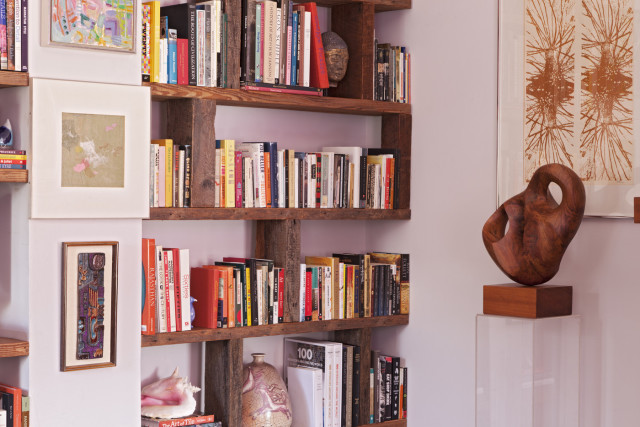 I had already mentioned Angie Hranowsky last year when I talked about my favorite interior deesigners right here and I showed you some of her finest achievements. The last days I rediscovered her if I may say in the Glitter Guide, but also in the latest issue of Lonny that takes us into the colorful home of this decorator. Exactly the kind of home in which I could live without changing anything. The most impressive is that the designer has achieved to customize and give a soul to this house when it is only a rental. Her secret: a decoration that mixes modern pieces and old objects she has found over the years and of course color.
Je vous avais déjà parlé d'Angie Hranowsky l'an passé, lorsque j'ai évoqué mes décorateurs d'intérieurs préférés juste ici et je vous avais montré quelques unes de ses belles réalisations. Ces derniers jours, je l'ai redécouverte si je puis dire dans the Glitter Guide mais également dans le dernier numéro de Lonny qui nous fait découvrir l'intérieur coloré de cette décoratrice. Tout à fait le genre d'intérieur dans lequel je pourrais vivre sans n'y rien changer. Le plus impressionnant est de savoir que la décoratrice a réussi à personnaliser et à donner une âme à cette maison alors qu'elle n'est qu'en location. Son secret : une décoration qui mélange pièces modernes et objets anciens qu'elle a chinés au fil des années et bien entendu de la couleur.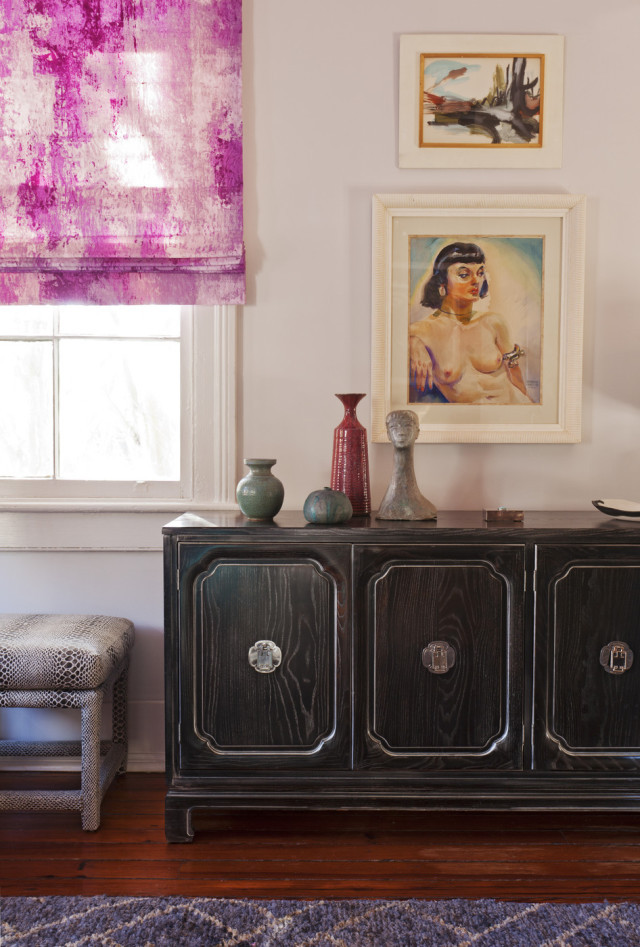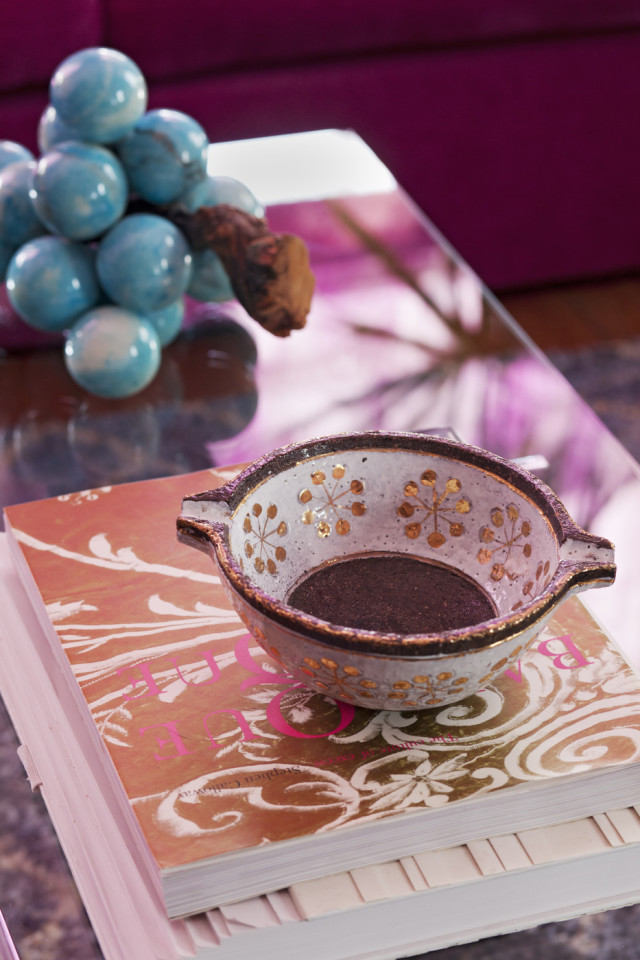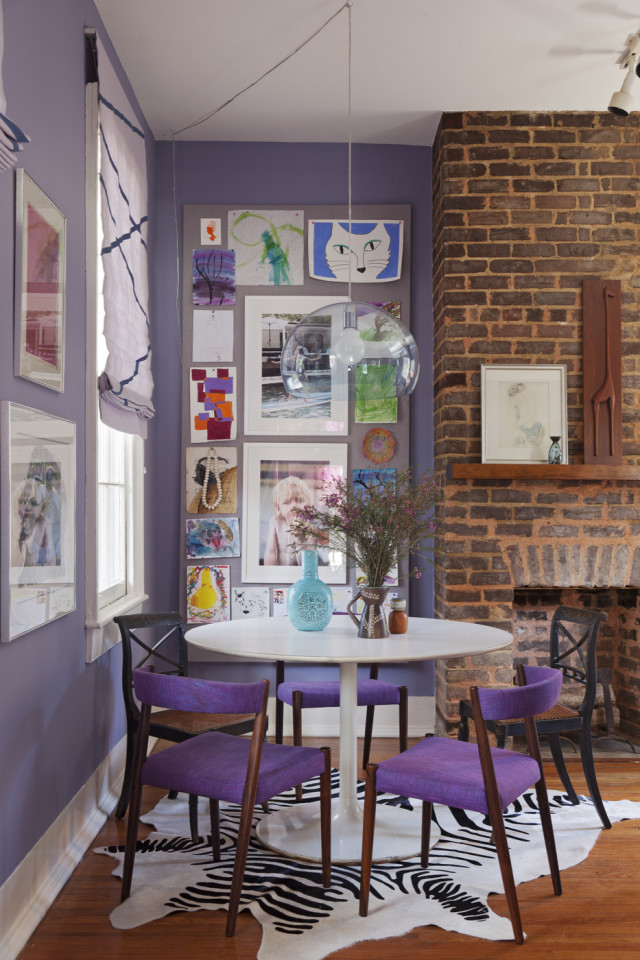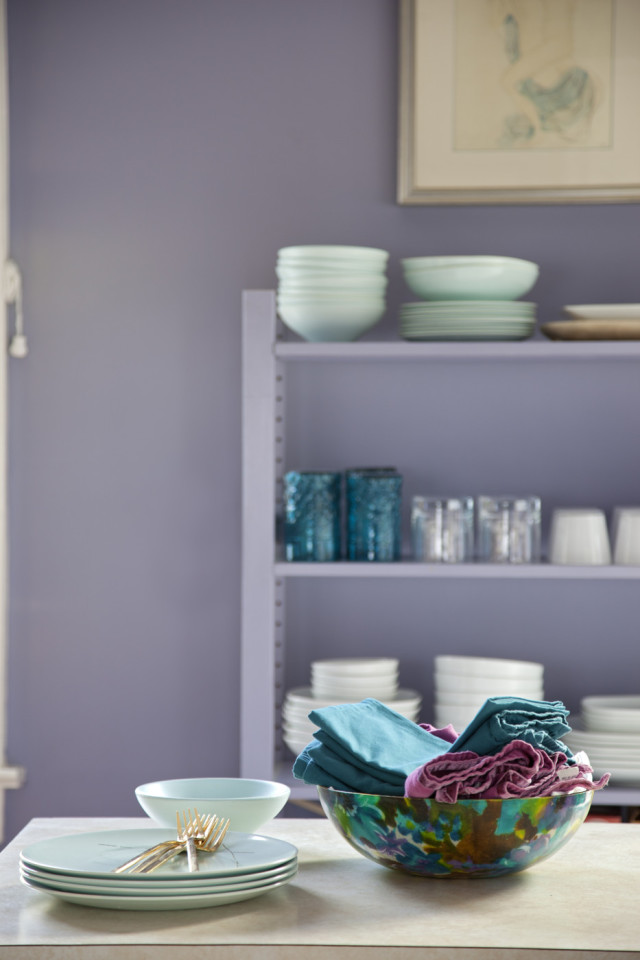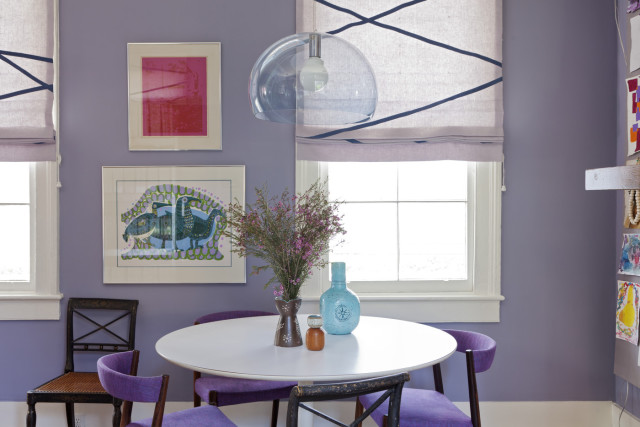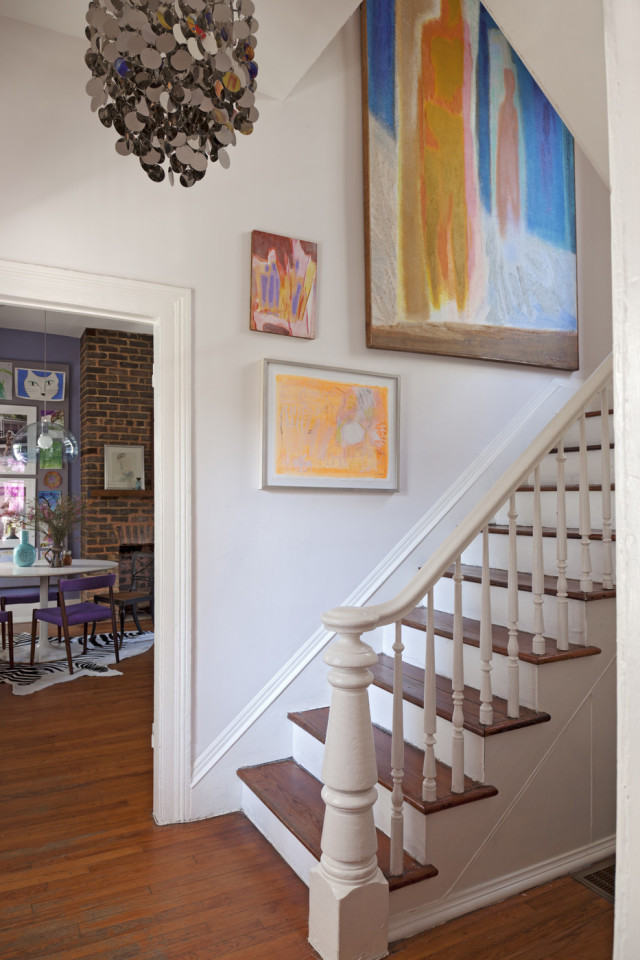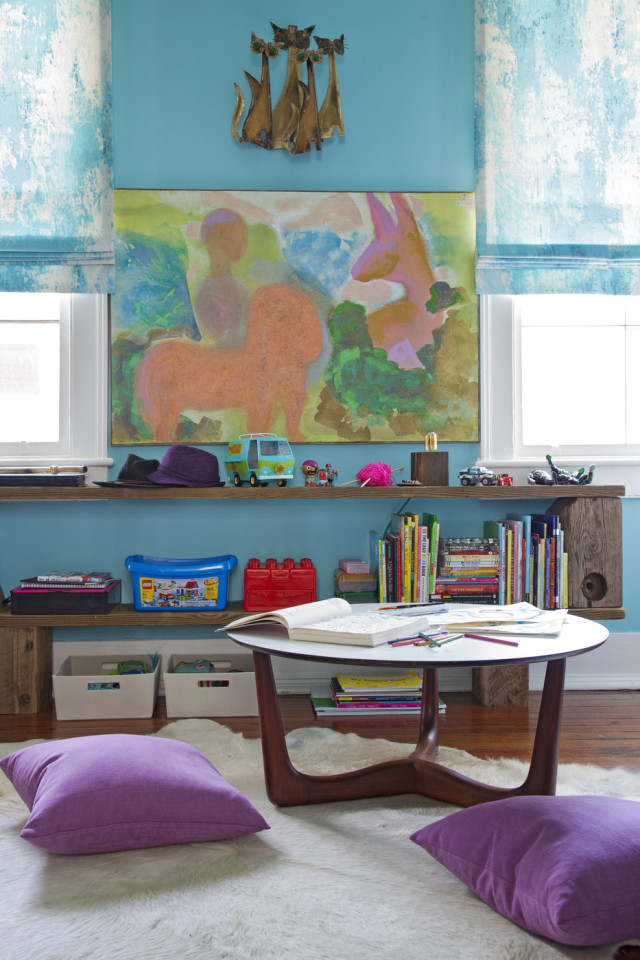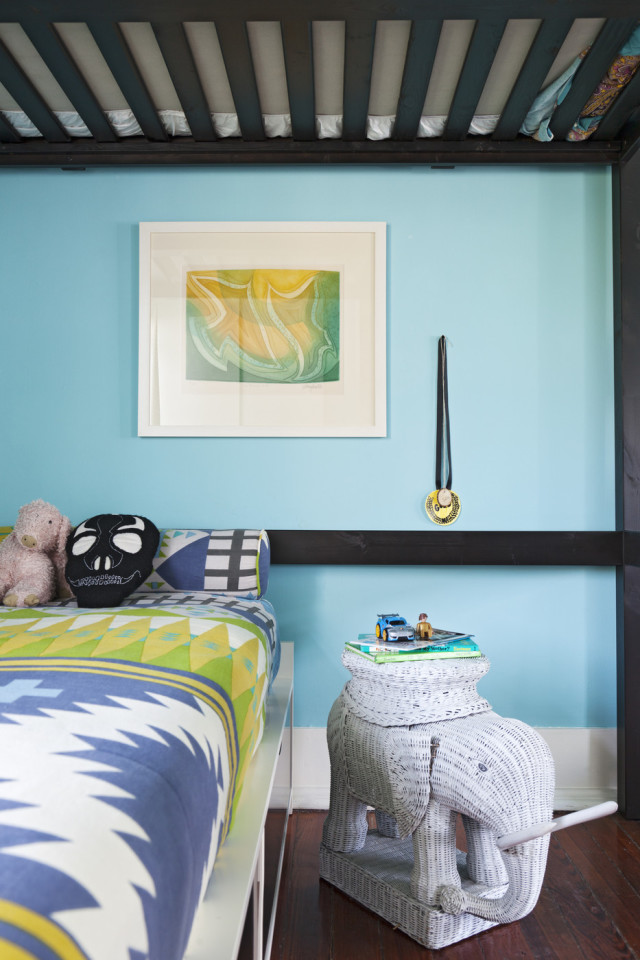 My favorite rooms, of course the living room for this great combination of pink and turquoise but Angie Hranowsky's bedroom that can be seen just below is also beautiful and very soothing with such soft colors.
Mes pièces préférées, bien entendu le salon pour cette superbe association de rose et turquoise mais la chambre d'Angie Hranowsky que l'on peut voir juste en-dessous est tout aussi magnifique et très apaisante avec ces couleurs douces.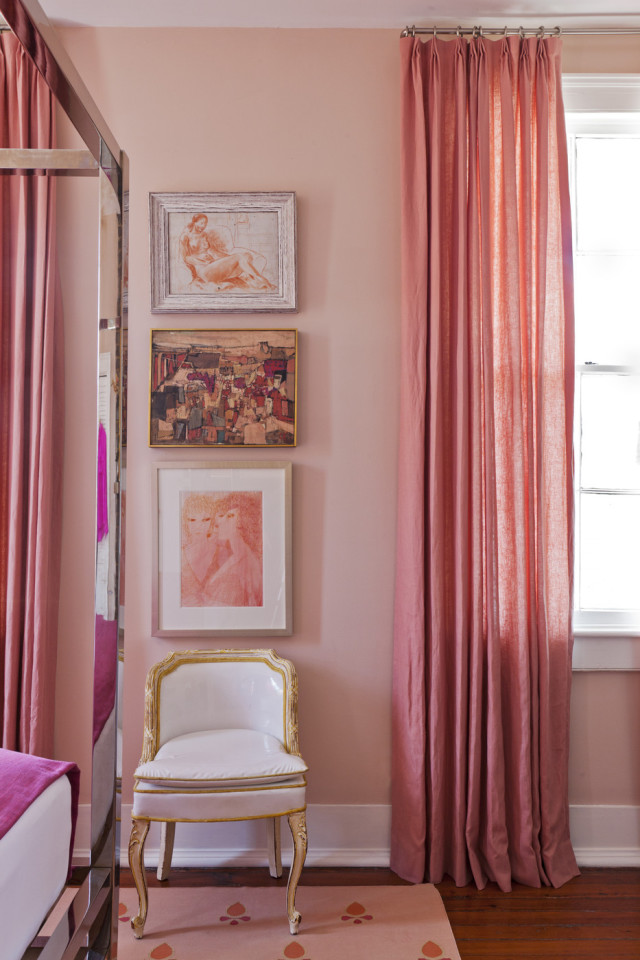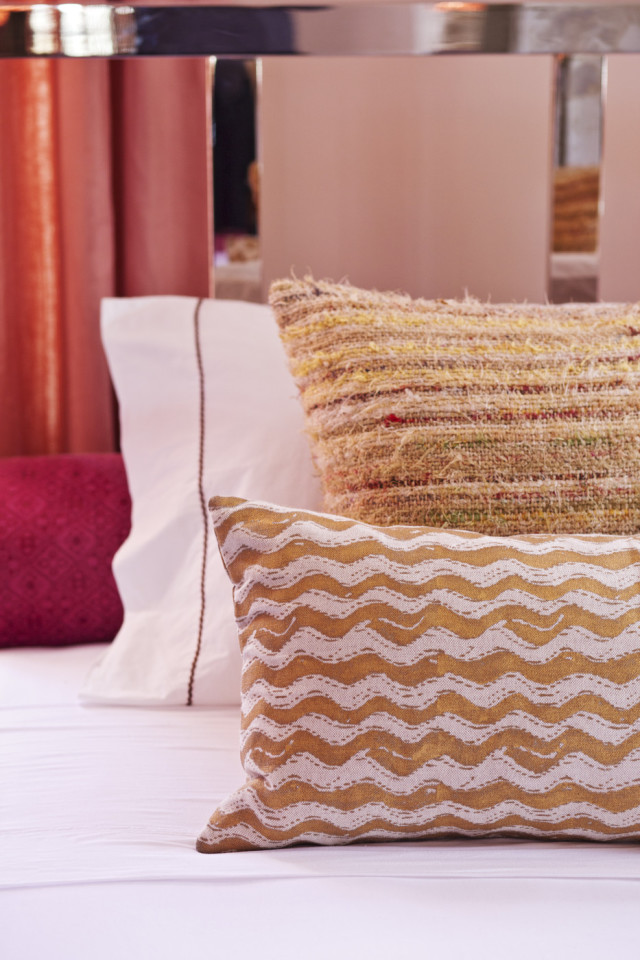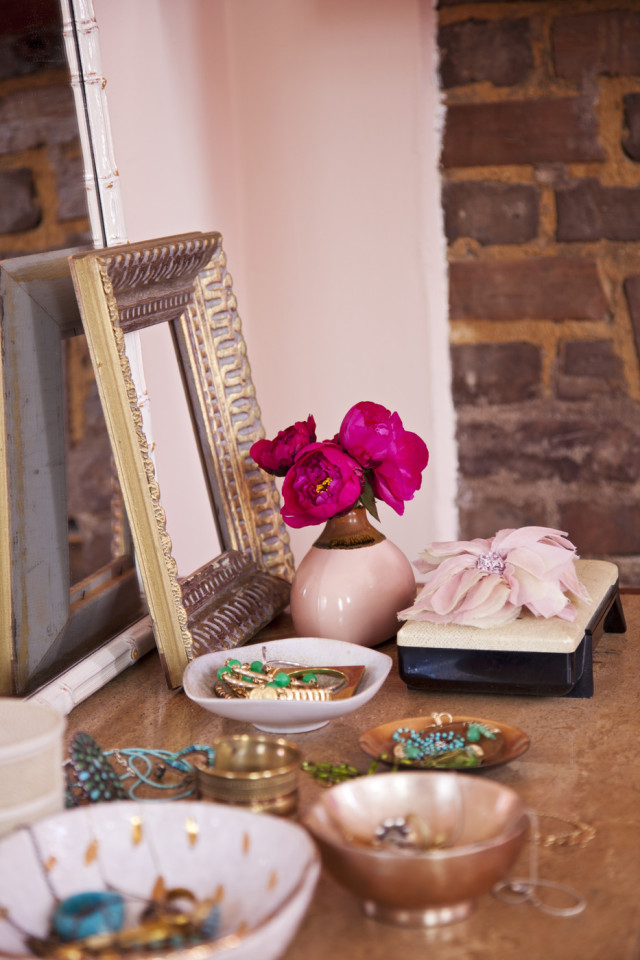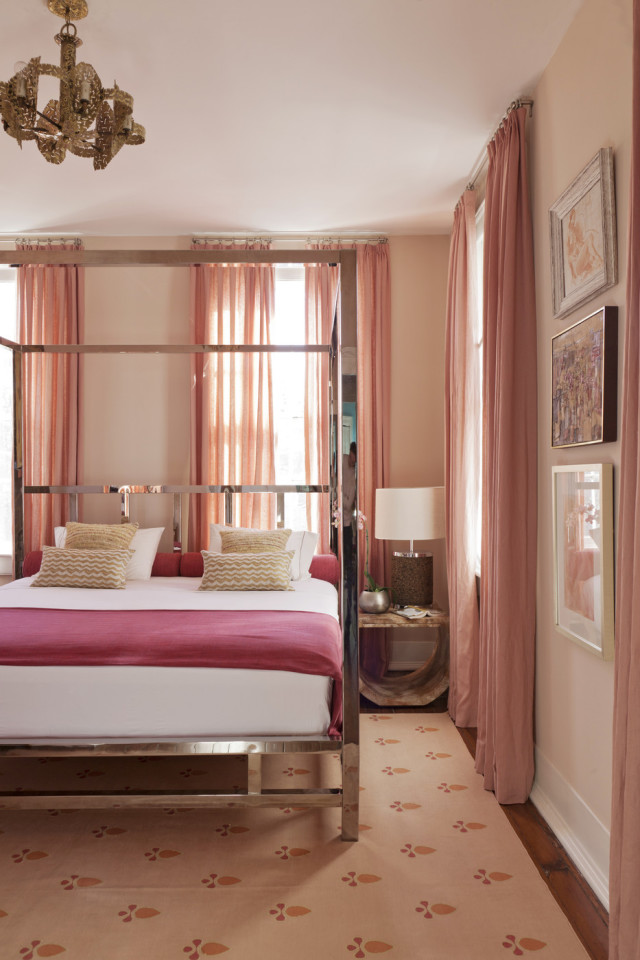 And this bed is a true wonder, isn't it?
Et ce lit est un vraie merveille, non ?

Images source Lonny