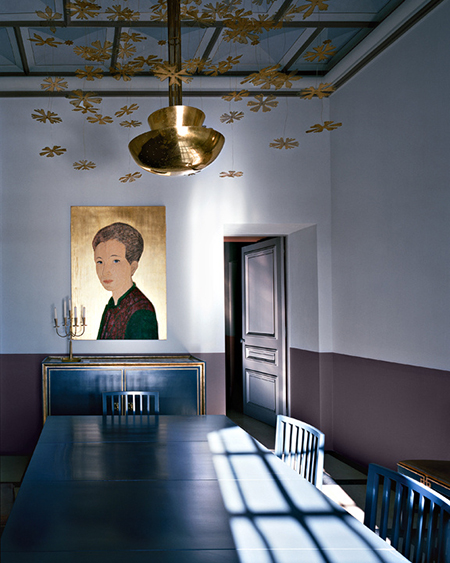 A new week begins and a new home to visit ...
Une nouvelle semaine qui commence et un nouvel intérieur à visiter...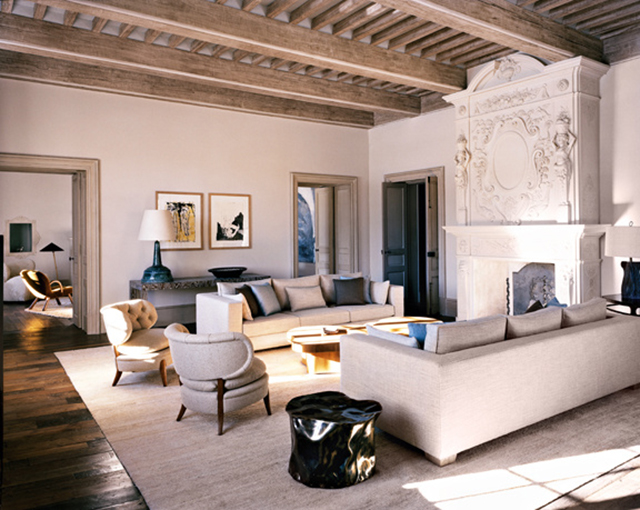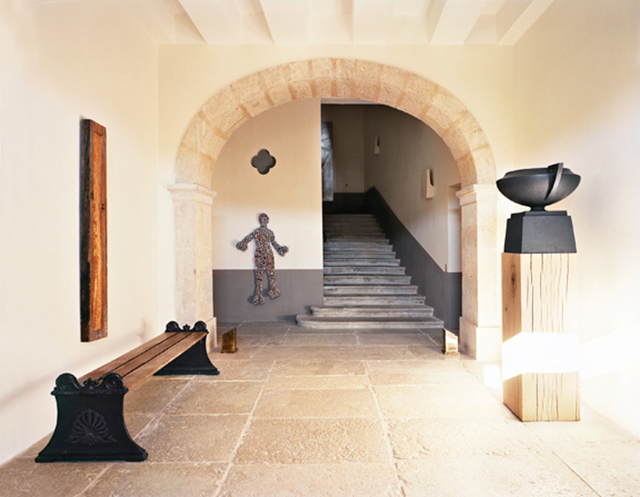 Maybe you are one of those who believe in fairy tales, princes charming and princesses in their beautiful castles ... Well if you do, here are some pictures of what could look like one of these castles today. The original architecture entirely preserved and a decoration that follows fashion trends. Soothing colors, lovely furniture and some decorative objects. A favorite for the pendant lamp on the first picture, I love all these brass flowers that seem to float ... !
Peut-être êtes-vous de ceux qui croient aux contes de fées, aux princes charmants et aux princesses dans leurs beaux châteaux... Et bien si c'est le cas, voici quelques photos de ce à quoi pourrait ressembler l'un de ces châteaux de nos jours. Une architecture d'origine entièrement conservée et une décoration résolument dans l'air du temps. Des couleurs apaisantes, du joli mobilier et quelques accessoires de déco. Un coup de cœur pour le lustre de la première photo, j'aime toutes ces fleurs dorées qui semblent flotter... !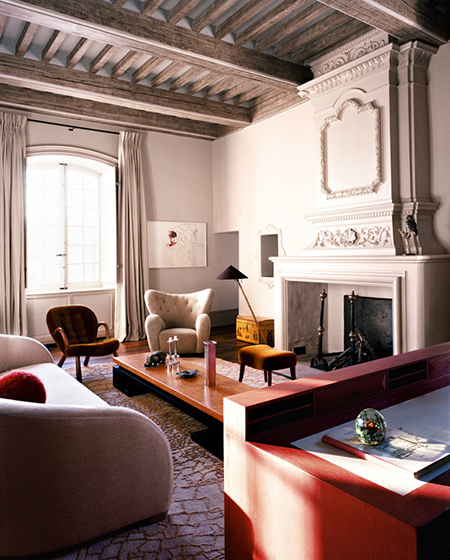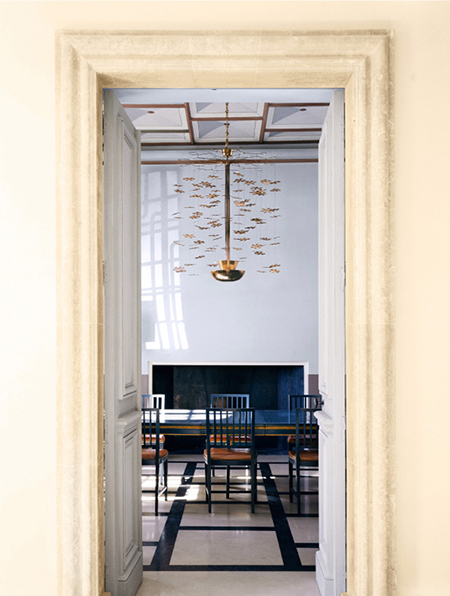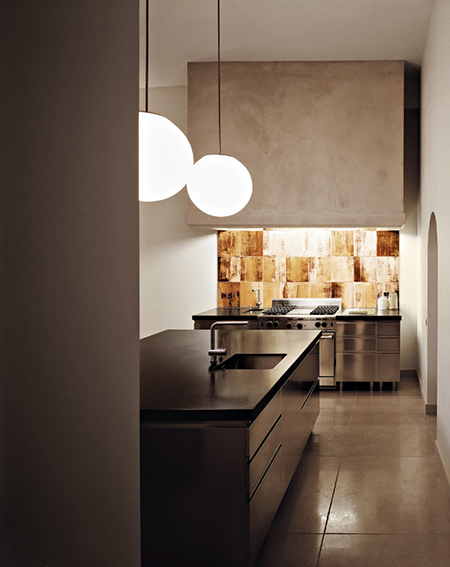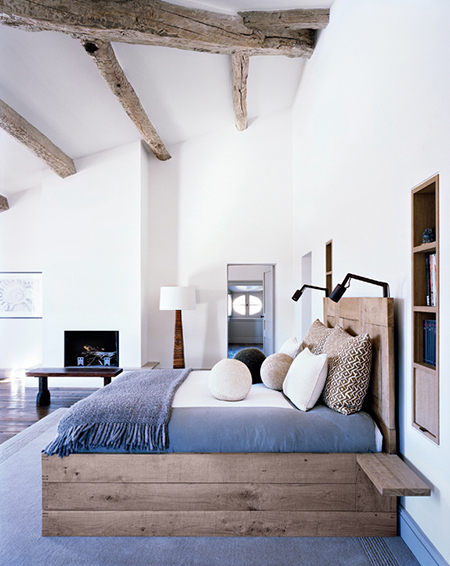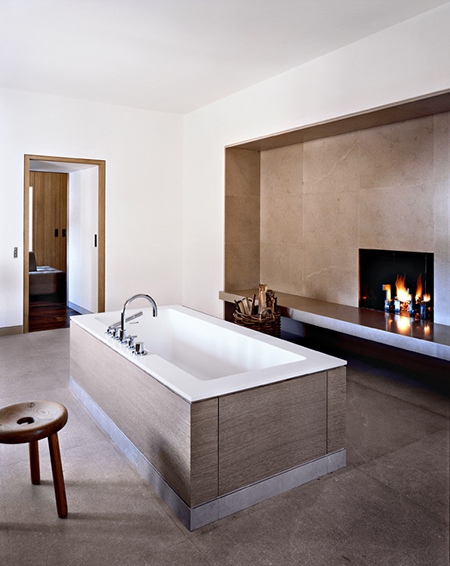 Looking at these pictures you could almost forget that you are in a castle. And if you doubt, here are just below the staircase that reminds you that this is a massive edifice.
En regardant ces images, on oublierait presque que l'on est dans un château. Et au cas où l'on en douterait, voici juste en-dessous la cage d'escalier qui nous rappelle qu'il s'agit bien d'un édifice imposant.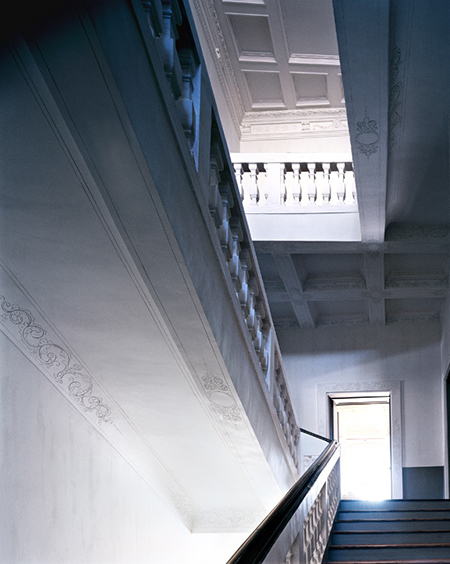 And finally the outside of the chateau with its stone towers.
Et enfin l'extérieur du château avec ses tours de pierre.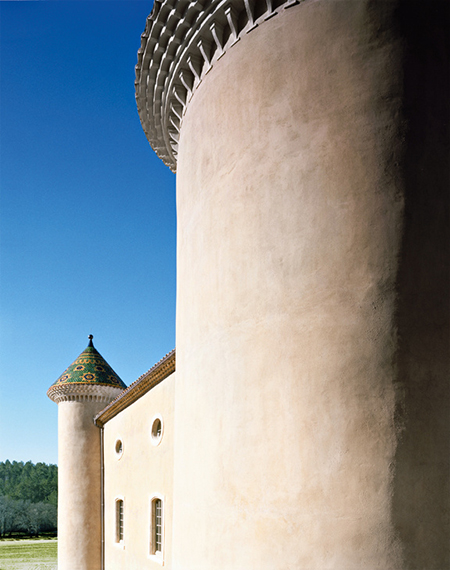 I think that if I had a castle, this is the kind of interior that I would like. A decor almost "unexpected", something very modern in contrast to the outside.
Je pense que si j'avais un château, c'est le genre d'intérieur que j'aimerais. Une décoration presque "inattendue", quelque chose de très moderne qui contraste avec l'extérieur.

Images source AD